MLB: 4 Teams Loaded With Young Talent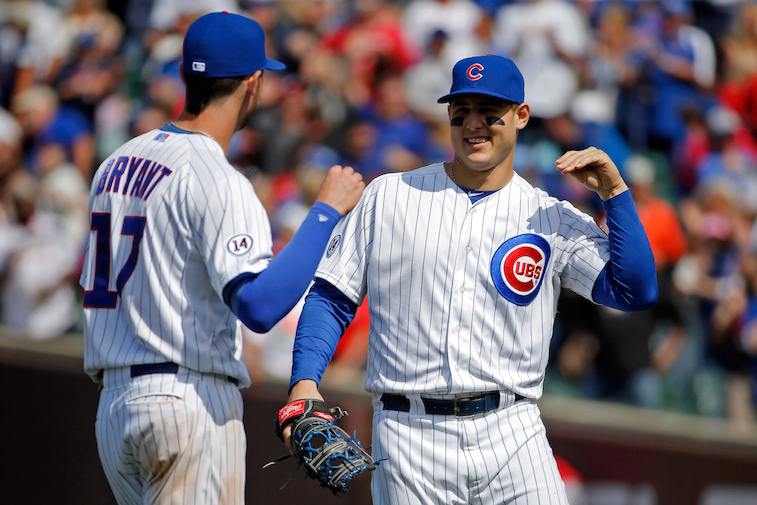 We love to see a player in his late 30s still dazzling on the mound or raking at the dish. There's something special however, about a group of fresh-faced athletes with nearly their entire career still ahead of them. Some teams like the New York Yankees may trot out well-traveled veterans on a near-daily basis this season, while others are less experienced but plenty intriguing nonetheless. In this post, we'll look at four franchises in particular that are stacked for potential success in the coming years. The upcoming season may not be their year for a championship quite yet, but look out for them down the road. Here are four teams loaded with young talent.
1. Chicago Cubs
The Chicago Cubs have a unique group of players filling out their projected depth chart. While they employ young studs with tantalizing talents, like Kris Bryant, Anthony Rizzo, Kyle Schwarber, and Javier Baez, they also feature established veterans like newcomers John Lackey, Jason Heyward, and Ben Zobrist, along with returners Jon Lester and Jake Arrieta. Their lineup can mash and their starting rotation could be elite, which is why many pin them as favorites to at last return to, and possibly win, another World Series.
Let's focus on that group of 20-somethings for now. The Cubs are in a great position because, unlike some of the other teams filled with youngsters, much of Chicago's group already has big-game experience. Bryant, Rizzo, Schwarber, and Baez, among others, all played big roles in leading the Cubs to the NLCS in 2015. The starting five may be primarily veteran names, but this lineup is, on paper, one of the scariest and youngest groups in the bigs.
2. Boston Red Sox
When you think of the Boston Red Sox, you probably think of mainstays David Ortiz and Dustin Pedroia. Then your attention might shift to the failed free agent pickups of 2015, Hanley Ramirez and Pablo Sandoval. Finally, you can't ignore the massive additions of All-Stars like David Price and Craig Kimbrel from this winter. But the future of this club is, by far, what Red Sox nation should be most excited for.
Mookie Betts and Xander Bogaerts were both fantasy and real-life stars a season ago, and both are just 23 years old. Then you've got some unproven guys who still ooze with potential, like Jackie Bradley Jr. and Rusney Castillo. Add in corner infielder Travis Shaw, starting pitcher Eduardo Rodriguez, catcher Blake Swihart, and prospect Yoan Moncada and you've got a roster that could produce special results in the next few years.
3. Houston Astros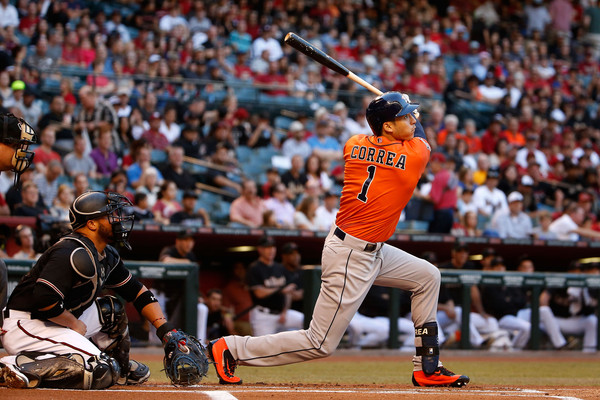 Like the Cubs, the Houston Astros' crew of up-and-comers made their postseason presence known last fall, after they knocked off the Yankees in the AL Wild Card game. Although they eventually fell in the ALDS, this team is primed for a deep postseason run in 2016. If Houston can keep their stellar middle infield intact, they could be set for years, as it doesn't get much better than 21-year-old Carlos Correa at shortstop and 25-year-old Jose Altuve at second base.
Throw in 26-year-old slugging outfielder George Springer and perhaps prospect A.J. Reed down the road, and this offense may be lethal. Moving to the starting rotation, reigning AL Cy Young award-winner Dallas Keuchel is still just 28, as is projected No. 2 Collin McHugh, and right behind them is 22-year-old Lance McCullers who posted a solid 129:43 strikeout-to-walk ratio in 125.2 innings pitched last year. Look out for the Astros.
4. Minnesota Twins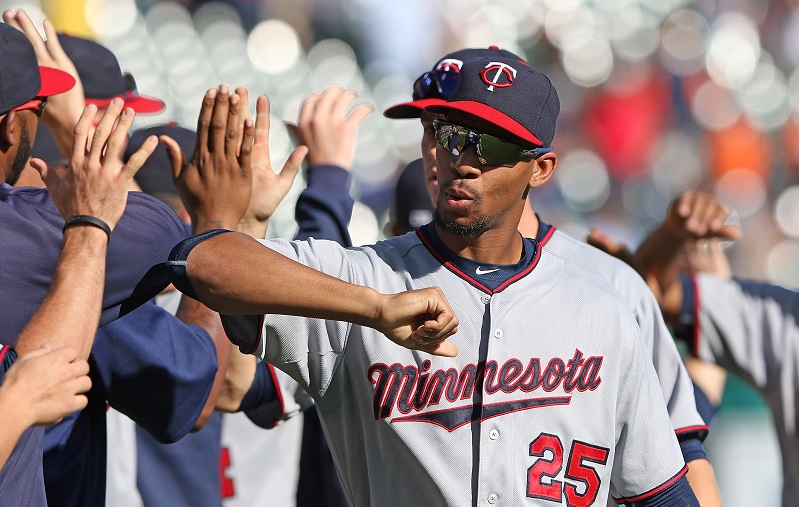 Of the four teams in this post, the Minnesota Twins may take the longest time to develop into a playoff contender, but the promise is certainly there. As the fourth-youngest roster in the bigs, this organization includes the likes of top-prospect Byron Buxton roaming center field and powerful 22-year-old Miguel Sano as well. Additionally, slugging second baseman Brian Dozier and South Korean import Byung Ho Park are both on the right side of 30.
The arms may not be completely major league-ready quite yet, but guys like Jose Berrios and Tyler Jay could make a significant impact in Minnesota sooner rather than later. Stuck in a division with the defending-champion Kansas City Royals, the Twins are banking on their young studs to lead them to both immediate and plenty of future success.
Statistics courtesy of MLB.com and ESPN.com.
Follow Victor on Twitter @vbarbosa1127