MLB: 5 AL Pitchers Who Have Been a Disappointment This Season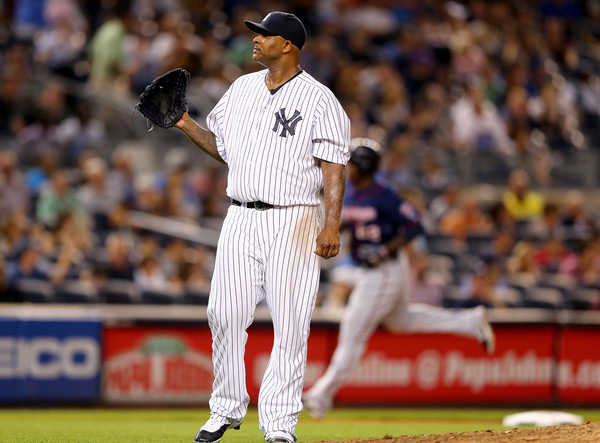 In an era of baseball that is being dominated by pitching more and more every season, the focus tends to be on those that are succeeding on the mound. Of course, those players have earned that recognition. The sport has so many guys with great ERAs, amazing strikeout numbers, and the ability to get hitters out that it is almost unfair for opposing batters.
The American League (while not nearly as good as the National League) as seen plenty of these great pitching performances this season. Players like Dallas Kuechel and Scott Kazmir showcase low ERAs and are leading the surprising Houston Astros towards a postseason run. David Price has helped elevate the Toronto Blue Jays to World Series favorites. Johnny Cueto has done the same for the Kansas City Royals.
So, we clearly have plenty of pitchers doing well in the AL, but here, let's take a look at some of the pitchers that have been on the opposite end of the spectrum. These players have been surprisingly terrible on the mound in 2015 and have hurt their respective clubs' playoff chances, therefore, they have been named the most disappointing pitchers of the American League:
5. Anibal Sanchez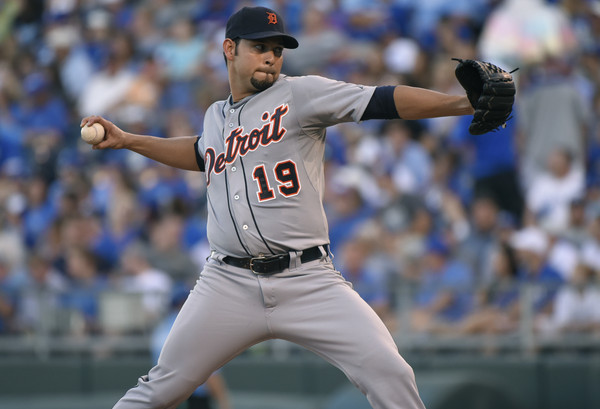 Sanchez has been a model for inconsistency in 2015. For the Detroit Tigers this season, the Venezuelan owns an ERA of 4.99, has given up 29 home runs, and has looked mostly dismal on the mound. Still, he has given you those performances that make you wonder about the type of pitcher he really is. He owns one shutout and took a no hitter into the 8th inning back in July. That said, Sanchez's season has been one to forget.
Slated as the Tigers' top starter after the David Price trade, Sanchez's season is indicative of the type of summer Detroit has had. The entire organization has disappointed in 2015, as the club was expected to make a run at the World Series but, instead, is in the midst of a last place season. Obviously, you can't place all the blame on a pitcher who has never been asked to lead a rotation, but Sanchez has actually had good seasons in the past (including a solid one in 2014), so to see what he has done this year is disappointing to say the least.
4. Drew Hutchison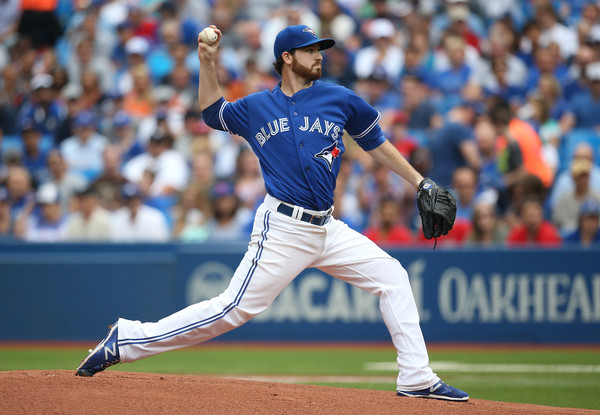 Coming into his second full season with the Toronto Blue Jays, the expectation was for Hutchison to at least improve over his mediocre 2014 campaign. Instead, the young right hander has regressed in 2015. In 25 starts, he owns a 4.87 ERA and hasn't shown any signs of being consistent on the mound. He has thrown one complete game shut out this season and does own a 13-2 record (thanks to a great offense), but overall, people in Toronto have to wonder if Hutchison will ever prove to be a worthy starting pitcher in the major league.
Luckily, Hutchison's performance on the mound hasn't hurt the Blue Jays, as they have caught fire to take over first place in the AL East. The rest of the rotation has plenty of promise with the addition of David Price, the ever-improving play of R.A. Dickey, and solid output from Mark Buehrle and Marco Estrada. Still, none of that takes away from the uninspiring season that Hutchison has had. If he were pitching better, the Blue Jays would easily be the best team in baseball.
3. Jeff Samardzija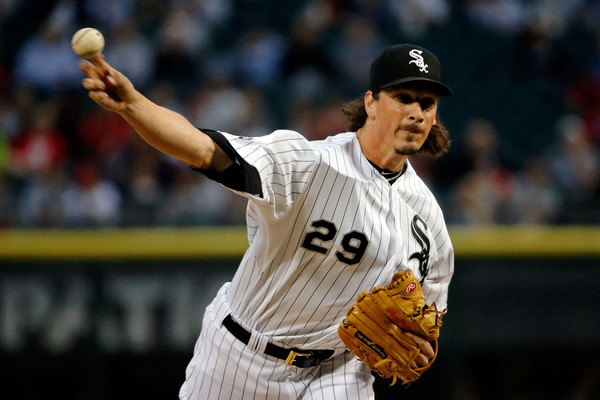 Samardzija could easily top this list. After 2 straight seasons of solid to great pitching with the crosstown rival Chicago Cubs, he was supposed to come in to the Chicago White Sox and create a solid pitching duo with Chris Sale. Instead, Samardzija has had one of the worst seasons of his 7-year career, owning a 4.87 ERA to go along with 24 home runs allowed and a 9-11 record. Just last season, his ERA was under 3.00, so the drop off in consistency has been huge.
The White Sox were expected to make some noise this season, mainly because of off-season additions like Samardzija. Instead, the team is in a battle for last place in the AL Central. Sale has been good on the mound, but he is seemingly one of the few bright spots on the squad. Obviously, disappointment has been a common theme for the team this season, especially with the success of the Cubs, and Samardzija has been arguably the most disappointing player on the White Sox roster. .
2. Chris Tillman
As another guy that was supposed to be the ace of his staff, it has to be upsetting for the Baltimore Orioles to see how Tillman has pitched this season. After a pretty good season in 2014 in which he threw for a 3.34 ERA and a 13-6 record, very little has gone Tillman's way in 2015. His ERA has jumped way up to 4.87 and he has only mustered 9 wins to this point. When you take a step backwards as a professional athlete, it is always a disappointing sight. That's what Tillman is dealing with right now.
To begin his career, Tillman struggled much like he has this season, compiling ERAs over 5 in each of his first three campaigns. He rebounded with three solid seasons for the Orioles though, so one would have thought that he figured out how to pitch consistently at the major league level. All of that has been erased with his struggles in 2015. Tillman's lack of production has really hurt Baltimore as well, as the team has fallen out of the playoff picture after winning the AL East a season ago. When it comes to the most frustrating situation in 2015, Tillman and the Orioles are near the top of the list.
1. C.C. Sabathia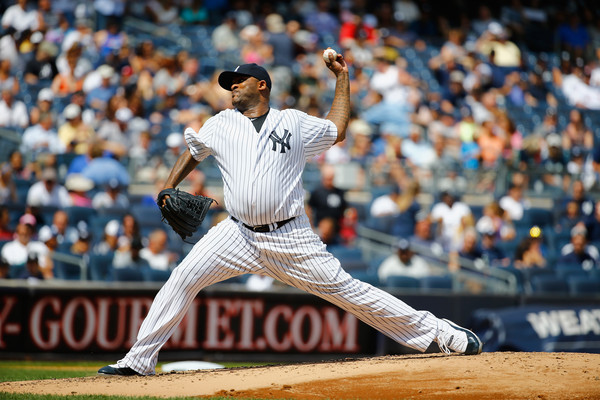 Oh how the mighty have fallen. Once discussed as one of the premiere pitchers in the game, Sabathia is the denifition of someone turning into a "shell of his former self." Over the past three seasons, his ERA has skyrocketed from being consistently in the 2s and 3s to being in the 4s and 5s. This season has sort of been the culmination of Sabathia's new-found affection for pitching poorly, as the 14-year veteran has compiled a 5.27 ERA to go along with 26 home runs allowed and just a 4-9 record in 24 starts for the New York Yankees. This will easily go down as the worst season of his mostly brilliant career, so to say it's a disappointment is a vast understatement.
It's been a mediocre year on the mound for the Yankees, and Sabathia's issues have only contributed to the problem. New York is still firmly in playoff contention, so on that level fans shouldn't be too upset with his play. Still, seeing a once great pitcher take a firm fall from grace is never easy for anyone that enjoys and appreciates the game. Despite his lackluster performance on the mound here in 2015, Sabathia should be remembered for the times he was so dominant. For now though, the way he's played this season is fresh in all of our minds.