MLB: 5 American League Prospects to Watch in 2016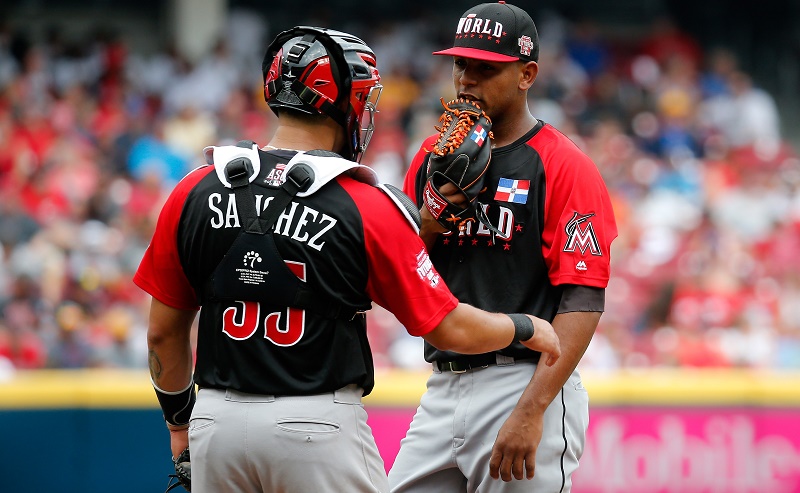 While the American League's top rookie of 2015 took his act deep into the playoffs, MLB's junior circuit could not boast the same type of firepower as the National League class. However, in addition to Carlos Correa, Cleveland's Francisco Lindor joined standouts Miguel Sano and Roberto Osuna in showcasing the young AL talent. Over in the Bronx, two rookies kept the sinking Yankees ship from capsizing after late-season call-ups.
In 2016, more stars should rise in the wake of personnel moves and thinning depth on a few teams round the league. Shakeups in the Twins' outfield and Tampa's starting rotation bode well for prospects ready to step into these slots. Likewise, holes in other AL rosters will create an opportunity for youngsters proving they are too big to stay on the farm forever. Here are five AL prospects ready to have their breakout seasons in 2016.
1. Byron Buxton, Minnesota Twins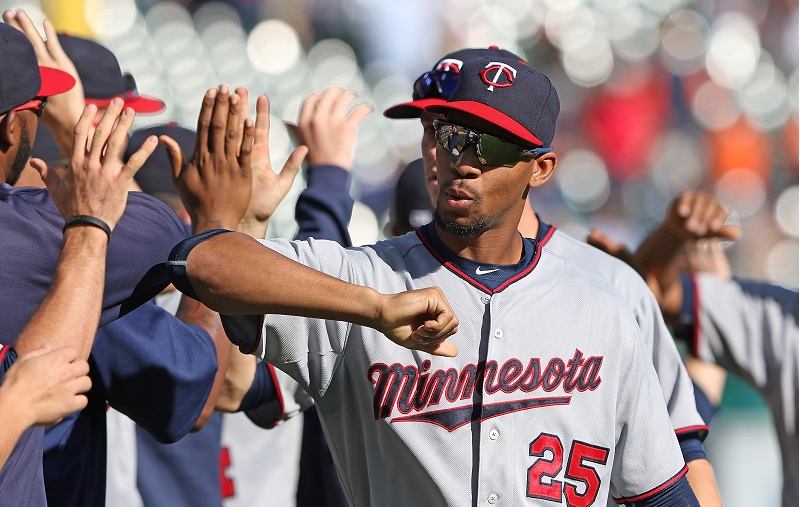 By staying one at-bat shy of losing rookie status, Byron Buxton will enter the 2016 season once again as the top prospect in the Twins organization. The 22-year-old center fielder had a horrendous debut month (.501 OPS) in the Major Leagues before battling injury and showing some minor improvement in August (.556 OPS) and September/October (.651 OPS). Despite the poor hitting, his strong fielding and open outfield slots in Minnesota virtually guarantee him a starting job in 2016. This year will either be Buxton's breakout campaign or the beginning of his struggle to stay in the big leagues.
2. Blake Snell, Tampa Bay Rays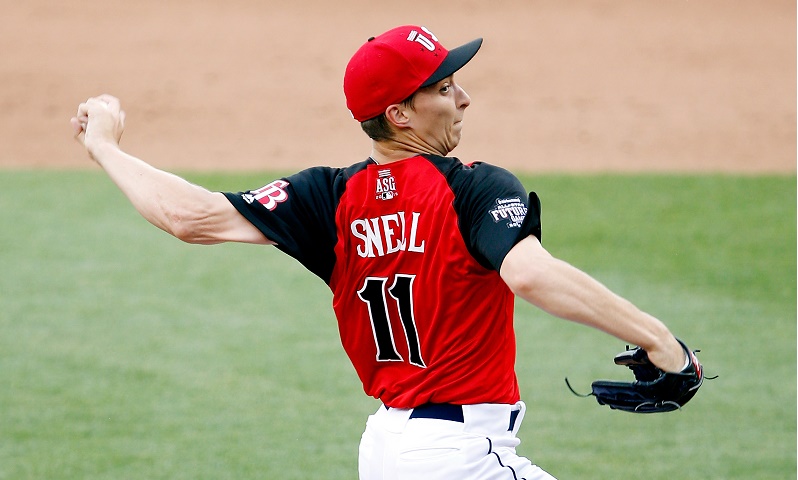 Tampa seems to tempt fate every year by trading away quality starting pitchers, only to call up another golden arm from the club's vaunted system. We expect more of the same in 2016 when Blake Snell makes his debut at some point for the Rays. With Nathan Karns sent packing to Seattle, there should be room at Tampa's back end for Snell, a 6-foot-4 lefty who just turned 23. The southpaw has shown improvement at every level of the farm system, culminating in his 2015 campaign at AAA Durham where he featured a career-low WHIP (0.95) and career-high strikeout rate (11.6/9) in nine starts.
3. Gary Sanchez, New York Yankees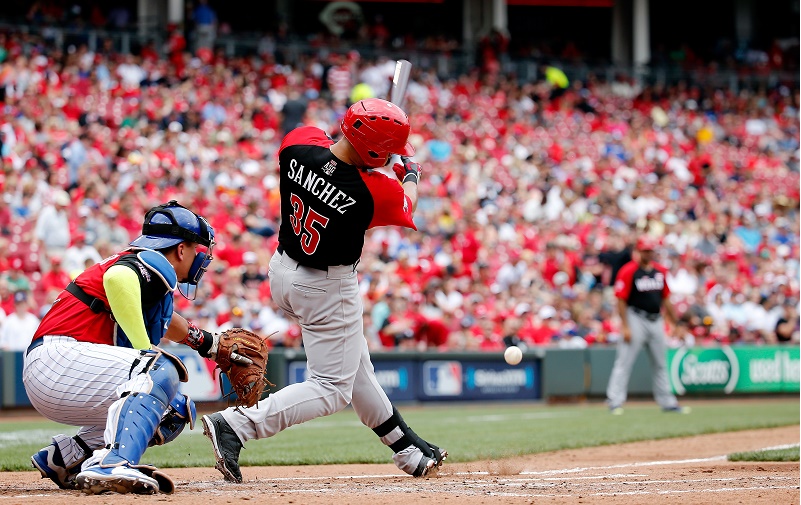 Without his breakout performance in the Arizona Fall League, Gary Sanchez might still be an afterthought in a Yankees system that was stocked with catchers. However, Sanchez brought his A-game to the desert in November, which likely played a role in the trade of John Ryan Murphy to Minnesota for Aaron Hicks. This move opens the door for Sanchez to become Brian McCann's backup in 2016. If he can flash some of the right-handed power he showcased in Arizona, he'll lock down a spot on the Yankees with ease.
4. A.J. Reed, Houston Astros
While young Astros position players seem to be sprouting all over the field, first base remains a sore spot for the organization. Chris Carter's low-average, high-strikeout routine does not offer much value. Jon Singleton, the 24-year-old who was the heir apparent, has failed to step into the void for Houston. This thin rotation leaves an opening for A.J. Reed, the slugging first baseman who has been torching minor-league pitching for several years now. Still just 22, we see Reed starting in AAA and getting the call sometime in May if Carter and Singleton continue their low-impact ways.
5. Jose Berrios, Minnesota Twins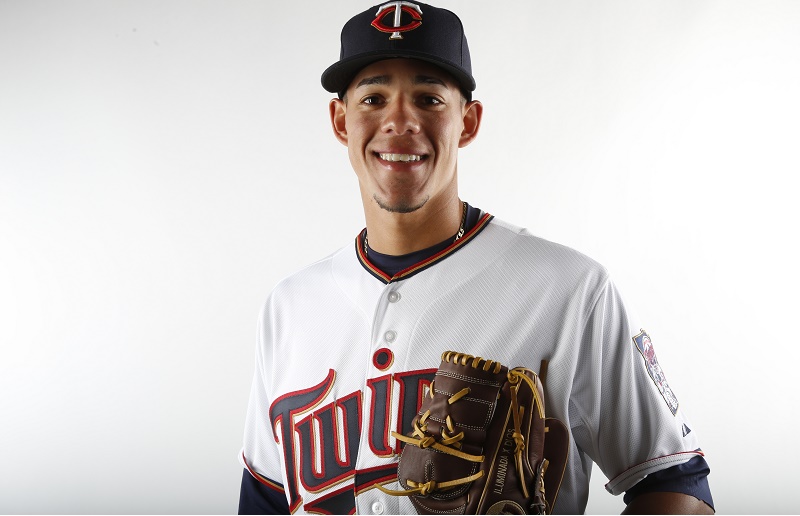 The waiting game for Jose Berrios never ended in 2015. As the Twins hovered around contention and the 21-year-old baffled AA hitters, shouts for his call-up began. It never happened, and Berrios had to content himself with more domination after his promotion to AAA. In 12 starts for Rochester, he went 6-2 with a 0.96 WHIP and 9.87 SO/9. His walk rates were lower than he posted in AA, too. With the underwhelming Twins rotation standing in his way, we cannot see Berrios waiting much longer to make his Major League debut, and it looks like he has the stuff to stay in Minnesota once he does.
Connect with Eric on Twitter @EricSchaalNY
Statistics courtesy of Baseball-Reference.com and Baseball America.