MLB: 5 Best Cuban-Born Players in the Big Leagues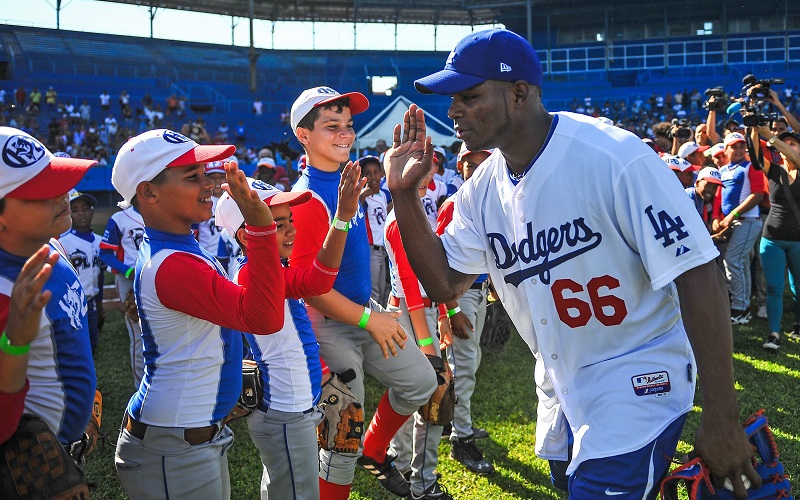 On March 22, a Major League Baseball team played its first exhibition game on Cuban soil since 1999. In attendance was President Barack Obama, the first U.S. leader to visit the Caribbean island nation since Calvin Coolidge in 1928. There were many firsts in this game between the Tampa Bay Rays and the Cuban national team (a 4-1 win by Tampa), but star players hailing from the Pearl of the Antilles have been making their mark on the big leagues for over half a decade.
Luis Tiant, Tony Perez, Rafael Palmeiro, and Minnie Minoso are just a few of the Cuban legends we've seen impacting the game, with Perez the only Hall of Famer of the bunch. Yet the latest wave of players may have cases for Cooperstown when their careers come to an end. Here are the five best Cuban-born players playing on Major League teams in 2016.
1. Yasiel Puig, Dodgers
For a player who's seemingly stirred the pot for ages, Yasiel Puig only turned 25 ahead of the 2016 season. The Cienfuegos native's breakout season in 2013 remains one of the grandest entrances the game has ever seen. Comparisons to DiMaggio and other Hall of Famers came easy for Puig back then, and he finished second in Rookie of the Year voting to Jose Fernandez (more on him later).
Injury and general distractions may have sidetracked his career in parts of the past two seasons, but there are few players who can match his talent on the field. If we had a bet, we'd guess 2016 would be the year Puig regains his All Star form in L.A.. He returned to Cuba with Clayton Kershaw and other MLB players in December 2015.
2. Jose Abreu, White Sox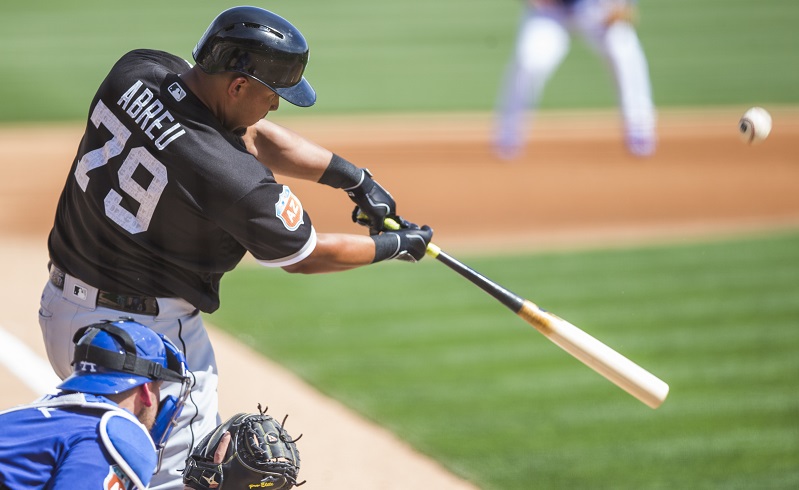 Talk about taking Major League Baseball by storm. In 2014, Jose Abreu signed with the Chicago White Sox after setting a new home run record in the Cuban leagues earlier in the decade. His debut season proved that power could transcend borders and time zones as he led the AL with a .581 slugging percentage en route to a Silver Slugger at 1B and AL Rookie of the Year honors.
Abreu may not have topped his rookie campaign in his sophomore season, but the slugging Cienfuegos native still put up 30 HR, 34 2B, and 107 RBI. The only negative here is Cuba lost its most prodigious home run hitter when Abreu moved to Chicago.
3. Aroldis Chapman, Yankees
You don't earn the nickname "The Cuban Missile" by throwing changeups. New York Yankees closer Aroldis Chapman throws 100 miles per hour as a matter of course and comes swooping in with his 6-foot-4 frame that appears to be all arms and legs from the left-hand side.
If his 546 SO in 319.0 IP are any indication, Chapman's style of relief pitching is not appealing to MLB hitters in the slightest. The Holguin native is one of the nastiest, most intimidating hurlers the game has seen in years, and his 105.1 mph pitch (in 2010) remains a benchmark of the modern era.
4. Yoenis Cespedes, Mets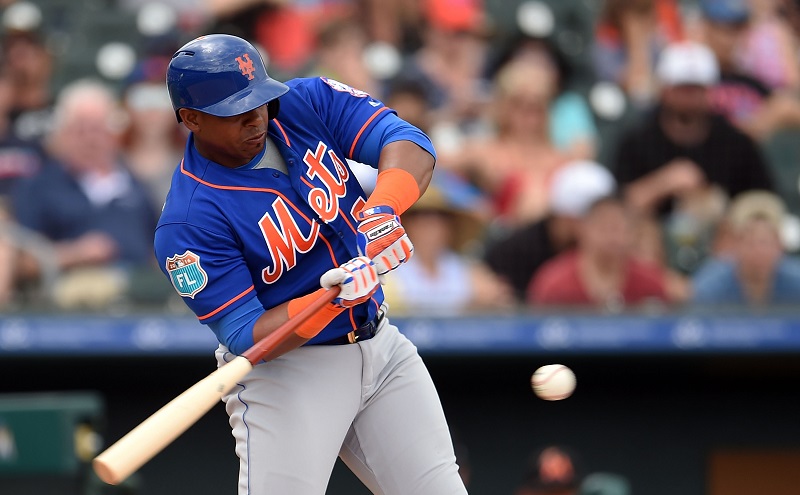 There were two parts of the 2015 New York Mets season: Before Cespedes (B.C.) and everything else. The "everything else" part featured an onslaught of power (17 HR, .604 SLG in 57 games) that propelled the Amazin's into the playoffs. For the Campechuela native known as La Potencia ("the power") in some parts, it was the full realization of his extraordinary talents.
Mets ownership was so impressed with Cespedes's showing it gave him the biggest contract (per average annual salary) in the team's history at $75 million over three years. Cespedes was sure to let everyone know how he was spending that money with his showcase of exotic cars (and horses) in Mets camp this spring.
5. Jose Fernandez
Though Marlins ace Jose Fernandez went to high school in Tampa, he originally hails from Santa Clara, Cuba. Following his 2013 ROY campaign, the 23-year-old right-hander lost most of the next two seasons to recovering from Tommy John surgery, but he is back in time for the 2016 season.
Fernandez's blazing fastball and devastating breaking stuff make him one of the most exciting pitchers to watch. The flair and personality he brings to every appearance doesn't hurt, either. When Bryce Harper talked about the lack of showmanship in the modern game, he pointed to Fernandez as the pitcher he'd like to see emulated.
Connect with Eric on Twitter @EricSchaalNY
Statistics courtesy of Baseball Reference.