MLB: 5 Best Hitting Pitchers Since 2010
It's a truth that goes back to the height of the steroid era: Chicks dig the longball. In fact, everyone digs the longball. Whether we're discussing the longest homers of the season or the Home Run Derby, people love to debate home run records, the most powerful hitters, and just about any other topic relating to dingers.
But what about pitchers? They may not always be the best at the plate, but there are a few who can really swing the bat. Here are the top five hitting pitchers since 2010.
5. Carlos Zambrano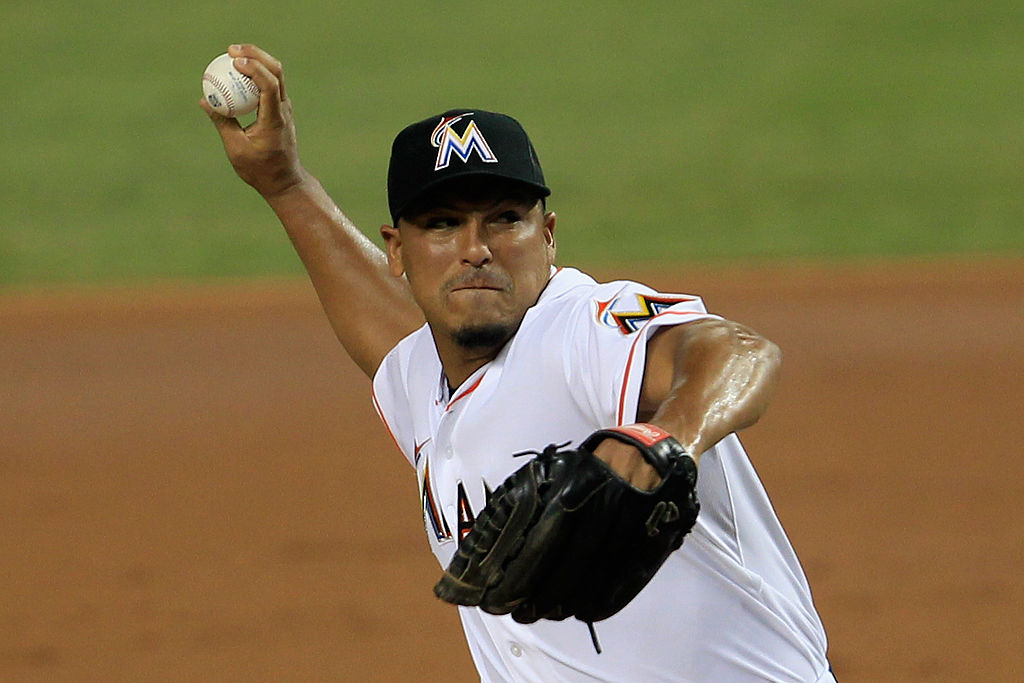 "Big Z" would've made it higher on the list, but he's only compiled 141 plate appearances since 2010, with his final game in the major leagues coming in 2012 with the Miami Marlins. Zambrano had notable power at the plate, with a wOBA of .273 — tops for all pitchers with at least 100 trips to the plate since 2010.
The Venezuelan pitcher clubbed four homers and drove in 13 runs, which would've put him on a pace for 17 round-trippers and 55 RBI in a 600-plate appearance full season. Zambrano ended his career having hit 24 home runs in 744 plate appearances, hitting over .300 three seasons and posting a career-high OPS of .892 with four home runs in 2008.
Zambrano's career concluded relatively early at the age of 31, so it's a wonder why he hasn't yet tried to work his way back to the big leagues as a slugging designated hitter.
4. Travis Wood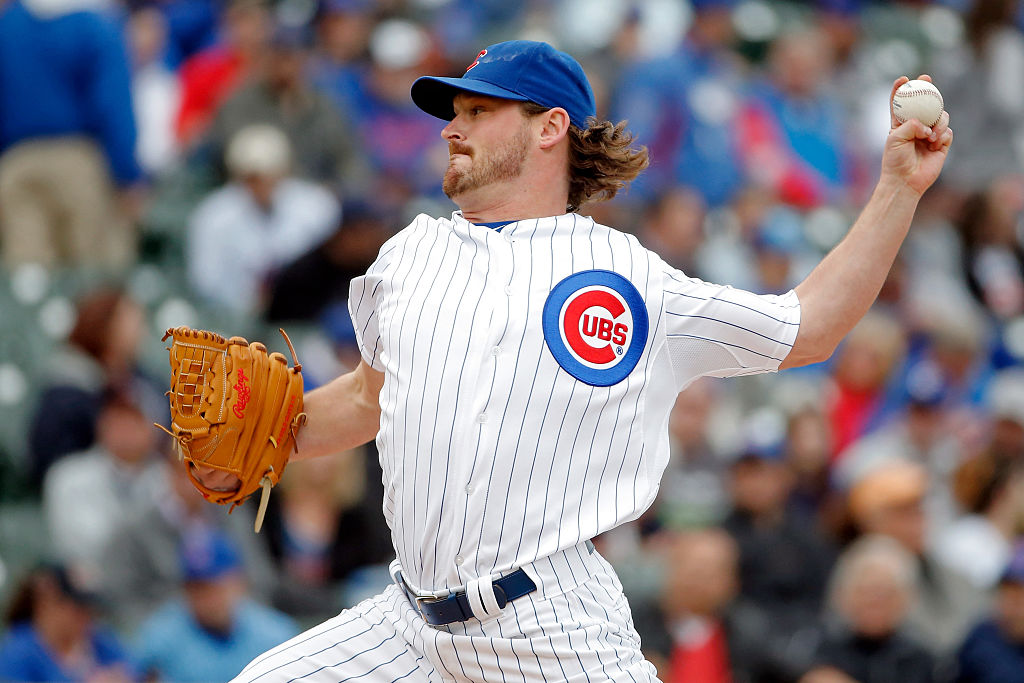 Wood came into the league with the Cincinnati Reds in 2010, making one All-Star team and experiencing a few up-and-down seasons on the mound in his career. That's not to say anything about his hitting abilities, which are excellent.
The left-hander is second among pitchers in all of baseball since coming into the league with homers, clubbing nine of them in just 300 plate appearances — including hitting three in both 2013 and 2014. Wood has had two major highlights in his career at the plate, both coming with the Cubs.
In an extra-inning game in 2014, Wood hit a pinch-hit, tiebreaking double against the Marlins that ended up being the game winner. This season, Wood came into a game against the Brewers in extra innings as a reliever, got out of a bases-loaded, nobody-out jam, and then took a bases-loaded walk to drive in the winning run.
3. Yovani Gallardo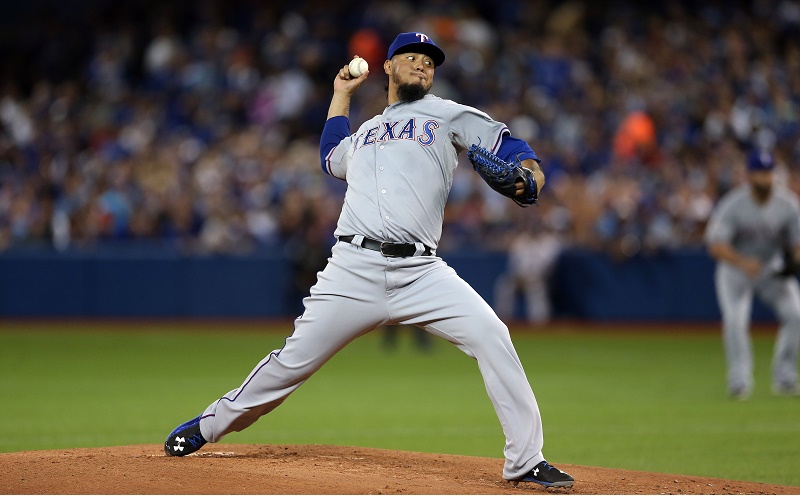 Gallardo has socked eight dingers since 2010 and 12 total in his career. The best year of his career — at the plate, at least — came in 2010 with the Milwaukee Brewers, with 72 plate appearances, four homers, and an impressive slash line of .254/.329/.508.
Among the pitchers Gallardo has taken yard? Randy Johnson. It's also worth pointing out that Gallardo compiled those eight homers since 2010 despite playing the last two seasons in the American League, where he doesn't get the opportunity to hit frequently. He's had just four trips to the plate since the start of the 2015 season, but guess what? He's 2-for-4 with a double.
2. Madison Bumgarner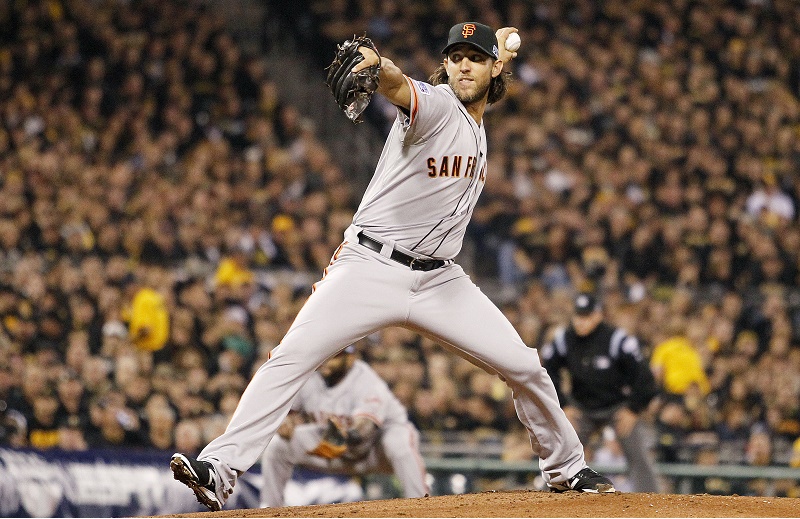 Most remember him as the San Francisco Giants ace who has been lights-out in the World Series on three separate occasions, but nobody should be surprised by the presence of Bumgarner on this list.
Despite not really being much of a good hitter early in his career, he's developed into a slugger the last three seasons. Since the start of the 2014 season, Bumgarner has hit .232/.262/.446 with 11 homers, which is on pace for 33 bombs in a full season at the plate.
In his career, Bumgarner is 5-for-25 against the combination of Clayton Kershaw and Zack Greinke with three home runs — two off of Kershaw. He also got former Toronto Blue Jays closer Casey Janssen last year in a game which Bumgarner tossed a complete-game shutout with 14 strikeouts.
1. Zack Greinke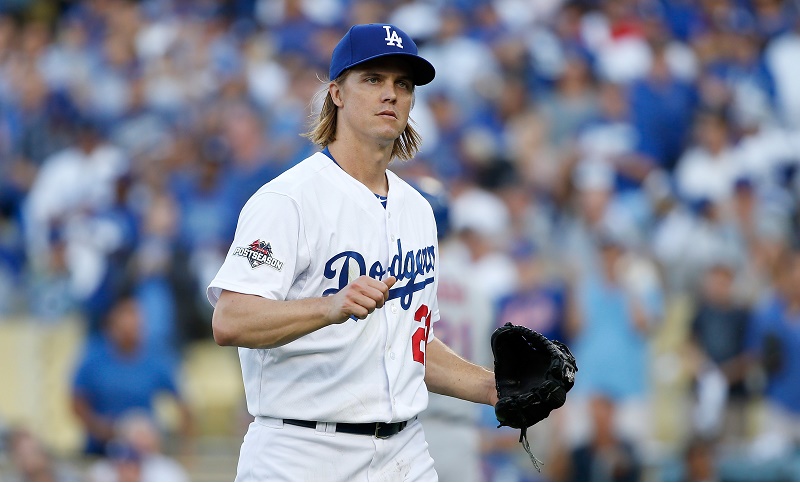 Greinke has been the ultimate good-hitting-pitcher the last several years. Some of his numbers are pretty shocking, when you really think about it.
Not only is it amazing that he's been a good hitter, but he's done so while being one of the best pitchers in the game, too. Greinke has a 101-43 record with a 3.11 ERA and 3.09 FIP since the start of the 2010 season to go along with a .227/.268/.326 slash line and five homers in 357 plate appearances.
The biggest notes of Greinke's career at the plate? He posted an OBP of .409 back in 2013 and has just a 16.5 K% since 2010. Both of those numbers would make him the envy of just about any hitter in the game. Greinke is still looking for his first home run so far in 2016, but he sports a .290 batting average and just six strikeouts in 35 plate appearances this year.
Follow Ryan on Twitter @RyanDavisBP
Stats courtesy of Fangraphs.com and Baseball-Reference.com.