MLB: 5 Breakout Hitters of Spring Training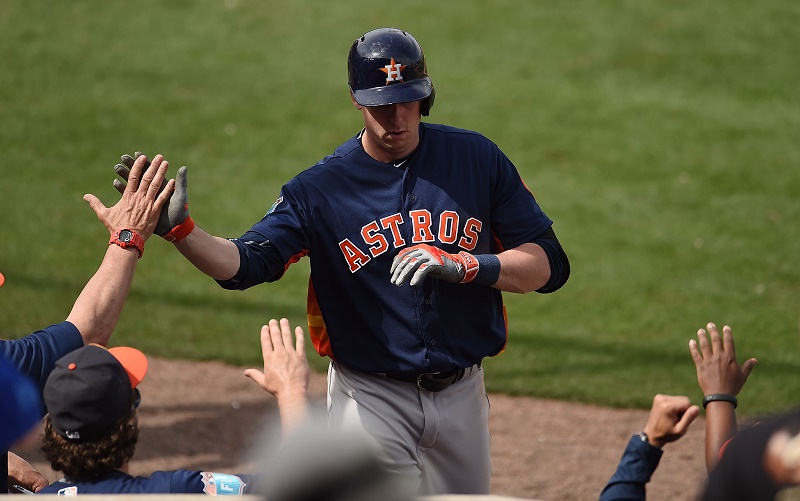 You can't read too much into a player's Spring Training performance. There is a long history of spring sensations who fizzled out by May. On the other hand, managers have no choice but to take notice when a player puts up breakout numbers in Grapefruit League or Cactus League action. Position battles have to be decided before breaking camp, after all.
This spring, the opening weeks of action have been showcases for several players trying to win a full-time job or assume a starring role in the Major Leagues. Here are five hitters who are forcing their way into the conversation in 2016 MLB training camps.
1. Matt Duffy, Astros
Though Matt Duffy only has three hits in 15 AB this spring, all three went out of the ballpark and accounted for 6 RBI. He's also drawn three walks and posted a 1.133 OPS through March 11. The 27-year-old can play first or third and is fighting for a job anywhere on the Astros roster.
According ton Astros manager A.J. Hinch, Duffy has already fought his way into the running for a roster spot. "He's right in the middle of it," Hinch told the Houston Chronicle, referencing Duffy's versatility and power. A.J. Reed and Tyler White are two other players vying for a spot when Houston breaks camp.
2. Maikel Franco, Phillies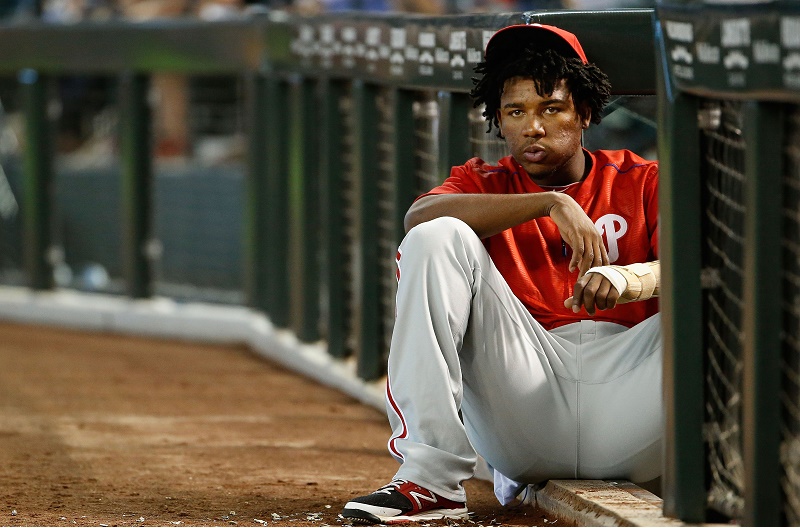 Given the state of the Phillies, Maikel Franco was guaranteed to be the starting third baseman before Spring Training. However, the slugging 23-year-old infielder looks like a star in the making in Grapefruit League action, where he's clubbed 4 HR and notched 10 RBI (1.385 OPS) in the first eight games. Phillies fans might not have a ton to cheer for in 2016, but Franco and Odubel Herrera should provide them with some thrills this summer
3. Avisail Garcia, White Sox
Avisail Garcia had an uneven 2015 season for Chicago but has come out swinging in White Sox camp, going 9-for-17 with five extra-base hits and 9 RBI — good for a 1.579 OPS. Following the acquisition of Austin Jackson, Garcia has been in danger of riding the bench once Adam Eaton gets healthy. This spring performance gives Robin Ventura the option to consider him as a regular in right with Melky Cabrera as the DH.
4. Ryan Rua, Rangers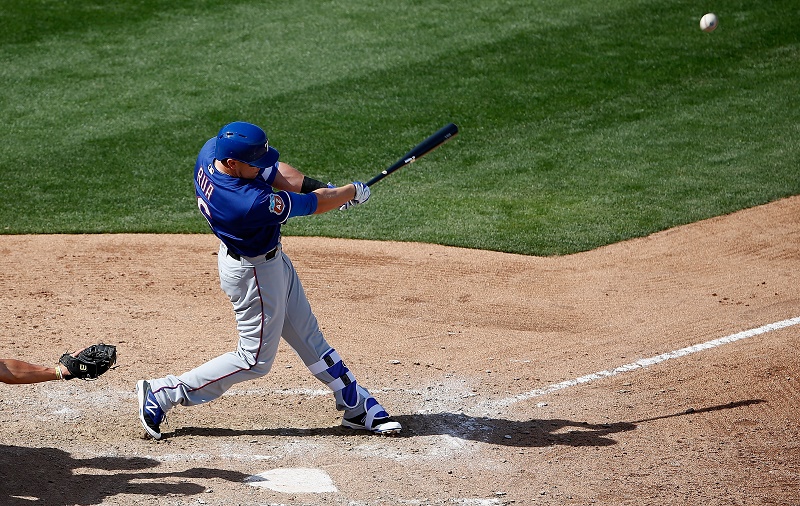 Texas added Ian Desmond at bargain rates and plan to use him in left field, but Ryan Rua is making a strong case for playing time with his Cactus League performance. Rua notched 4 2B and 5 RBI in his first six games, giving him a .467 average and 1.267 OPS. He has also flashed excellent play in left, giving Rangers manager Jeff Bannister reason to rethink the 26-year-old's role on the club after breaking camp.
5. Ryan Flaherty, Orioles
Baltimore has not been firing on all cylinders this spring, but Ryan Flaherty has been an on-base machine for Buck Showalter's club in the earlygoing. Through his first eight games, the utility man had seven hits and five walks (.600 OBP). The Orioles are going to slug their way to plenty of wins this season, but the club could use Flaherty's small-ball approach along the way.
Connect with Eric on Twitter @EricSchaalNY
Statistics courtesy of MLB.com.