MLB
MLB: The 5 Cheapest Home Runs of 2016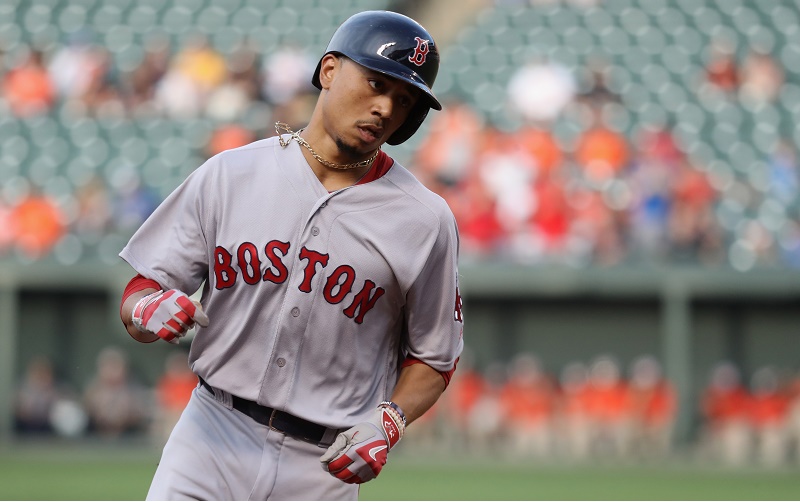 We know you love mammoth home runs. In baseball, since the pitcher attacks the hitter (the offensive player) from a defensive position, it takes extraordinary skill and a bit of luck to connect with a ton of force in just the right spot at just the right moment. The result is perfection, both aurally and visually. This season, we have already seen sluggers drive the ball close to 500 feet. Those were the jaw-droppers of 2016.
Here, we take a look at the wall-scrapers, the first-row intruders, the cheapest home runs of the year. And there is no shame in a cheap home run. It counts just the same as an awe-inspiring bomb; it's just nowhere near as cool. But there are several brand-name players running up the cheapo-meter this season.
Take Mookie Betts, one of the game's top position players, who leads the ESPN Hit Tracker's "Lucky" home run list with four and its "Just Enough" category with 10. Betts has three home runs this year that didn't make it 345 feet. You know what they call those in nearly every ballpark besides Fenway and Camden Yards? Outs.
Mike Trout even cracked the "Lucky" top five with two cheapies. But neither Betts nor the Melville Meteor had the shortest dingers of the year. Here are the five cheapest home runs of 2016.
5. Kyle Seager, May 7 at Minute Maid Park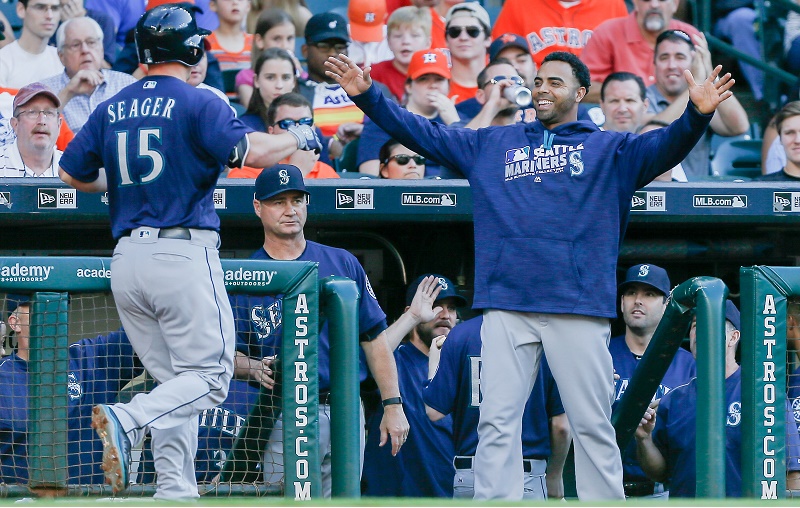 This Kyle Seager shot off Dallas Keuchel on May 7 at Minute Maid Park is the definition of a cheapie. Seager took a weak offering from Keuchel and sent it directly down the line where it just hits above the wall to touch the bottom of the foul pole. The umpires didn't think a ball hit like that could be a homer, so they went to the headsets and did a video review to get it right. After all that, the ball had only traveled 333 feet. Seager covered more ground rounding the bases.
4. Starlin Castro, June 7 at Yankee Stadium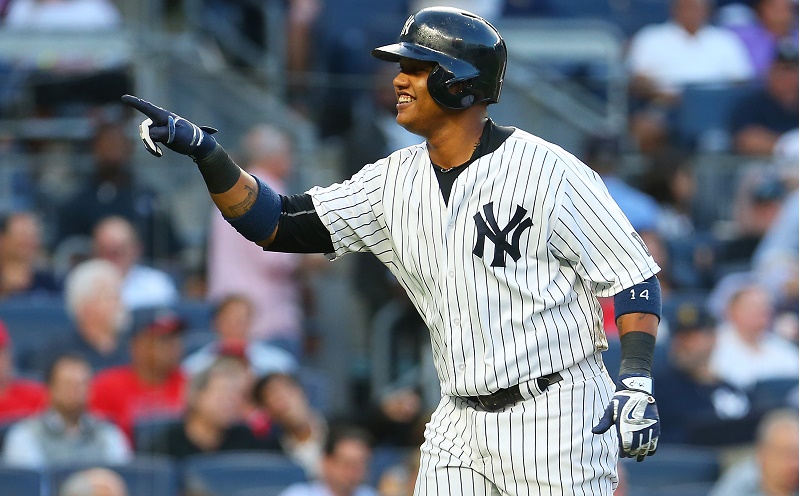 Speaking of cheap home runs off foul poles, this Starlin Castro shot at Yankee Stadium on June 7 had all the makings of an accident. Castro took a decent cut at the 89-mile-per-hour offering and immediately thought it was a foul ball. Instead, it went straight for the foul pole next to the 318 sign, where it hit about 15 feet up. Sometimes, you just get lucky, and this oppo shot had an estimated true distance of 332 feet. At that point, New York had a 5-0 lead and eventually rolled to victory.
3. Jose Bautista, April 30 at Tropicana Field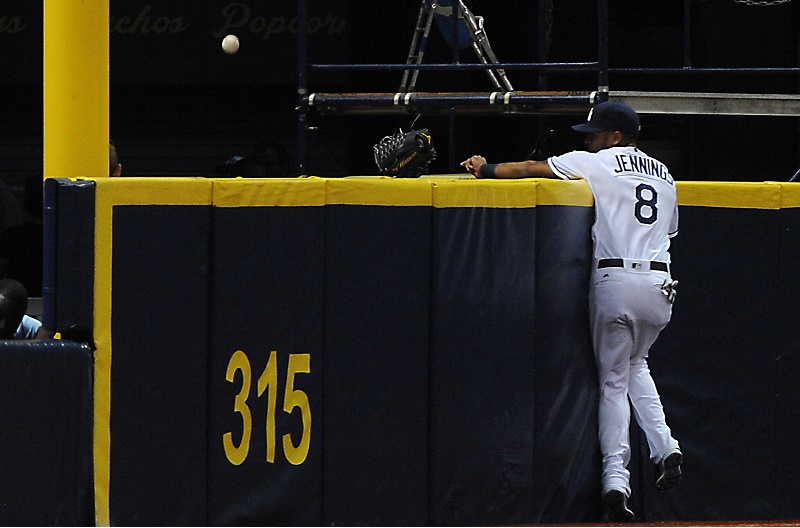 This Jose Bautista home run from April 30 is a window into the nightmare season Chris Archer is having for the Rays. Bautista hit it on a line, but it snuck into the left field corner just above the fence, good enough for two runs. While Joey Bats usually launches the ball way out of the park, this one is the equal to Castro's foul-pole job at Yankee Stadium, measuring 332 feet in the not-picturesque Tropicana Field. Archer couldn't believe it.
2.Matt Joyce, April 29 at PNC Park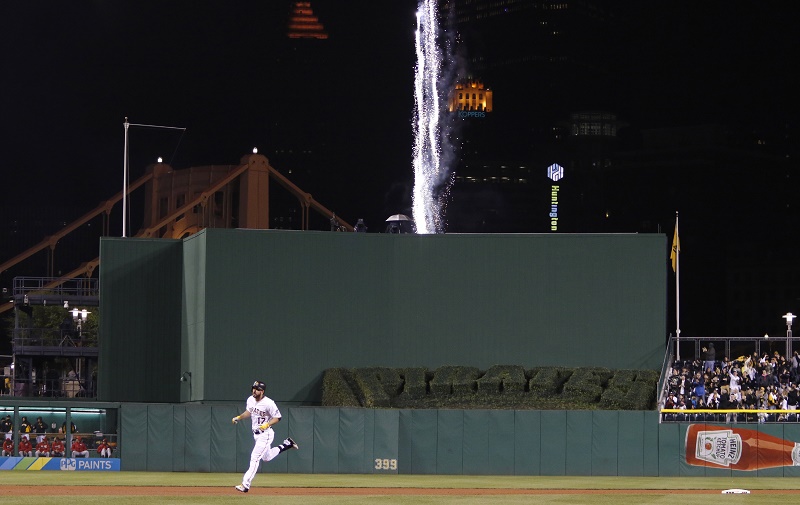 Pinch-hit home runs are always cool, even if they are a more regular occurrence in National League play. In this cheapie from April 29, Matt Joyce came off the bench with the Pirates leading Cincinnati 2-0 and promptly doubled that advantage with a two-run poke the other way. It fooled just about everyone, but it counted just as well and brought out the fireworks with it. Hit Tracker has it on par with a few others on this list at a measly 332 feet.
You knew there would be at least a few of the cheapest home runs at AL East parks, so we suppose the only surprise on this list was the absence of Camden Yards. No matter: The Orioles brought the cheapies with them to Fenway, a place where the cheapo-meter is regularly broken. In this case, J.J. Hardy sliced a Clay Buchholz offering toward the Pesky Pole. Instead of clanging off it, Hardy's ball eluded it a few feet to the left, good enough for a true distance of 327 feet.
Connect with Eric on Twitter @EricSchaalNY
Source: ESPN Hit Tracker