MLB: 5 Conclusions We Shouldn't Draw From Opening Week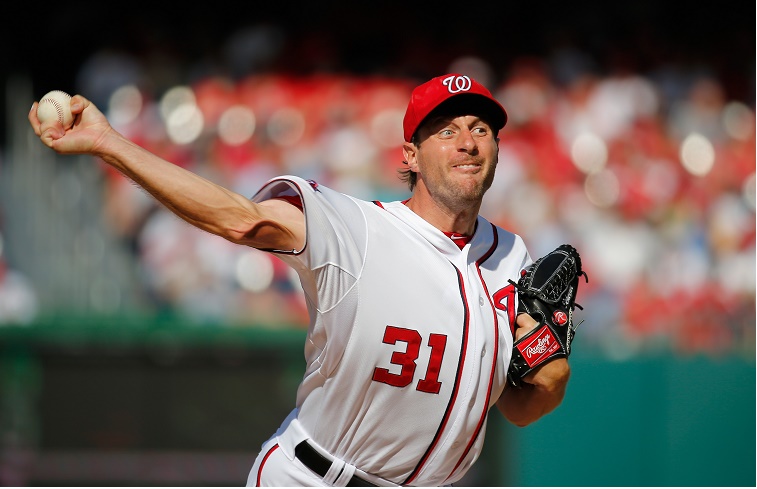 As with some baseball fans, there are MLB writers out there with a penchant for overreactions and a soft spot for hyperbole, especially on Opening Day. This tendency becomes even more pronounced when a city has put together a team with a top payroll. ("One hundred and sixty-one million for that?" began a Daily News article on C.C. Sabathia's first start as a Yankee in 2009.)
A column from the Washington Times kicked off this spirit in 2015. Like those Yankees, the Nationals had a high-priced ace ($210 million) starting off a season when they are the World Series favorites. Scherzer obliged by throwing 7.2 IP with 8 SO and 0 ER. Some unearned runs did him in, forcing the Nats' ace to take the loss in his debut. Wait till next start, right?
Don't tell that to the Times. Here was the paper's take on Scherzer's day:
Great pitching is supposed to overcome all. The guy on the mound with the ball still has control of the game … Max Scherzer pitched well. And he will likely be in control and dominate on the mound as part of this great Washington Nationals pitching staff.

But on Monday, Bartolo Colon pitched better. That can't happen.
Wait, it can't? Let's go back to Sabathia in 2009. That turned out pretty well for the Yankees, who rode their big ace all the way to a World Series parade. In an effort to keep our own overreactions to a minimum, we present five conclusions no one should draw from the first games of the 2015 season.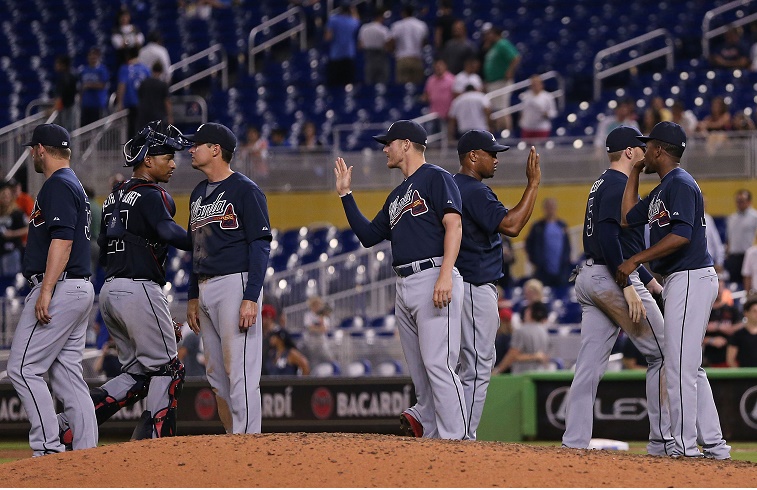 1. Atlanta has something cooking in 2015
The gutted Atlanta Braves went into Miami and swept an improved Marlins team in the season opener, outscoring their hosts 16-3 in the process. While you could visualize Braves fans unleashing tomahawk chops repeatedly in living rooms up north, we are far from ready to throw our stock behind Fredi Gonzalez's squad in 2015. (However, mea culpa on the lack of confidence in Julio Teheran on Opening Day.)
For starters, the opening week featured the ultimate in rebuilding moves, namely the Craig Kimbrel/Melvin (some call him "B.J.") Upton trade. It looks like Atlanta got a promising haul for its stellar closer and disappointing outfielder, but those dividends will take time to materialize. In the meantime, every win — especially ones that involve an A.J Pierzynski home run — should be cause for celebration.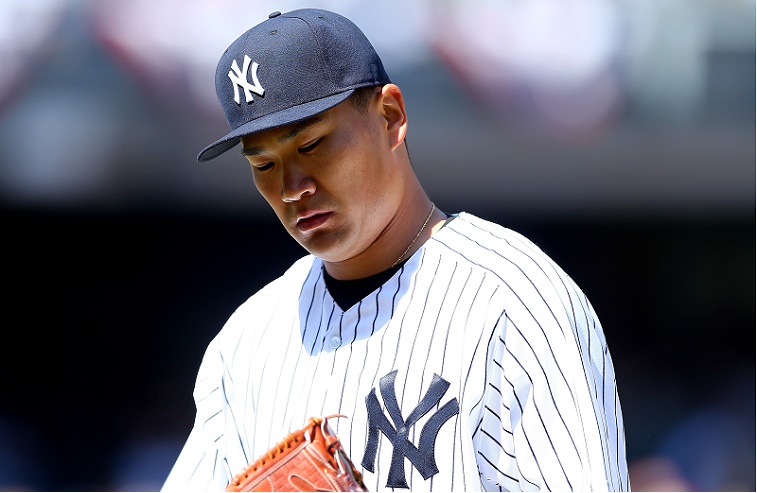 2. Tanaka is a shell of his former self
On Opening Day in New York, Masahiro Tanaka's velocity was down while he was hit hard and handed the loss. The final line was not pretty: 4.0 IP, 5 H, 4 ER, 1 HR. Then again, Tanaka struck out six batters and looked dominant in the opening frames against the Blue Jays. Of course, him being a top-dollar ace with an ulnar collateral ligament (UCL) injury, the overreactions came easy.
Many took Tanaka's unwillingness to throw his four-seam fastball as an admission he could not risk the exertion on his elbow. Rather, Tanaka told the press he was changing his overpowering pitching style in order to be more effective in 2015. (More effective than a 2.77 ERA and 141 SO in 136.1 IP? Fair question.) Admittedly, there seemed to be nothing wrong with the right-hander's form in 2014, prior to his injury. We're just not ready to concede he is a shell of his former self after one start.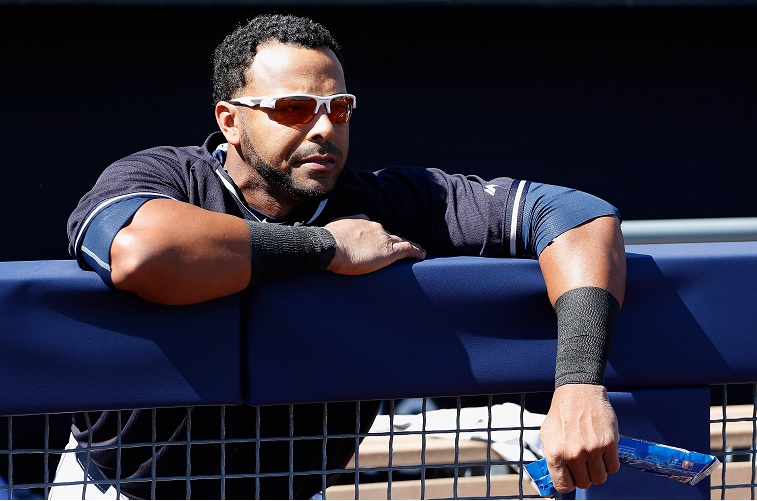 3. Seattle will not hit
After putting up four runs behind the dominance of Felix Hernandez, Seattle's offense sputtered in the final two games against the Angels. New addition Nelson Cruz went 1-for-11 in the series, while Kyle Seager (1-for-10) and Austin Jackson (3-for-13) also failed to break through against Anaheim pitching.
Seth Smith, Cruz, and Jackson ought to provide a boost for the Mariners offense soon enough. It just didn't happen right out of the gate for the club playing in Safeco Field. We see this offense improving over its production in 2014.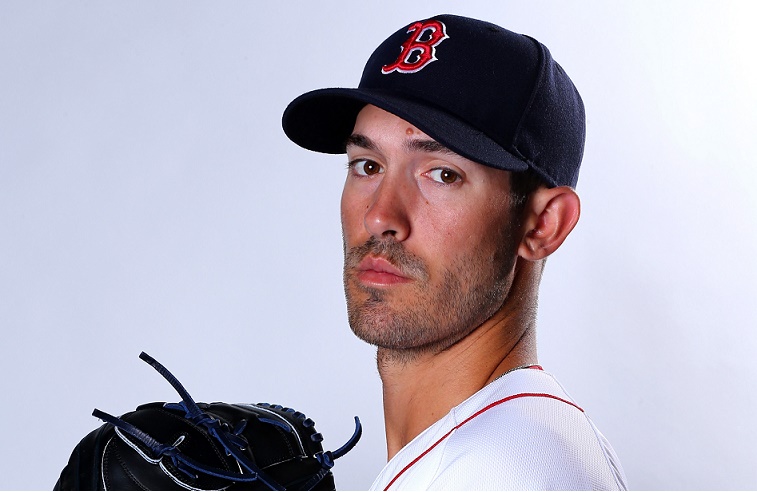 4. Boston gambled $82M with Porcello extension
If you had to bet one member of the Boston pitching staff, we would thrown our lot in with Rick Porcello. Red Sox management made it clear the team has no reservations about him either when it inked the right-hander to a four-year extension worth $82 million.
Porcello promptly lost his first start to (of all teams) Philadelphia on a home run by (of all players) Jeff Francoeur. Sure, losing to a last-place team on a bomb hit by a player who spent 2014 in the minor leagues is not a good way to kick off your career, but Porcello will deliver his fair share of that contract value yet. Give him a few starts.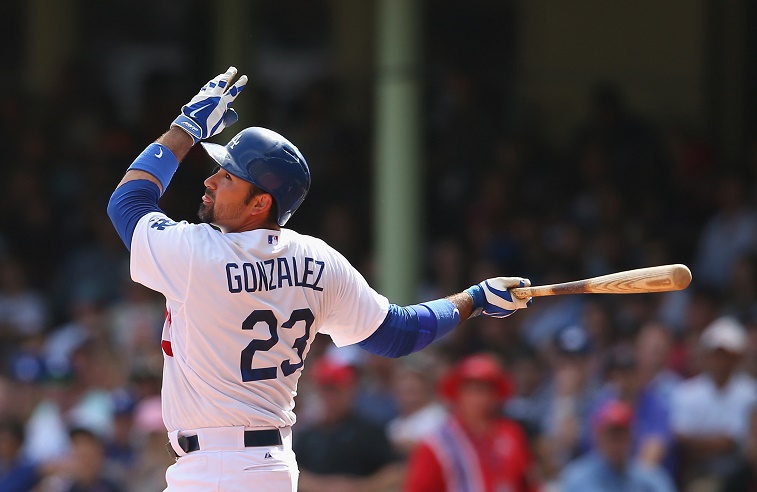 5. The Dodgers offense has no balance
Los Angeles posted a .270 BA against San Diego in its opening series at Dodger Stadium. Take out the mammoth performance by Adrian Gonzalez (10-13, 5 HR, 2.846 OPS) and Dodgers hitters were hitting a collective .195 with 1 HR. Among those scuffling out of the gate, Juan Uribe (1-for-9) and Yasiel Puig (1-for-12, 4 SO) were the biggest drags on Don Mattingly's lineups.
Puig also made one of his patented base-running errors in the third game, prompting eye rolls from the coaching staff and fans alike. Yet these early returns may be nothing. Jimmy Rollins's game-winning home run on Opening Day and Howie Kendrick's 5-for-12 performance in the series bode well for the Dodgers.