MLB: 5 Early Surprise Batters in the 2016 Baseball Season
In running terms, the National Football League season is a sprint and the National Basketball Association campaign is probably a 10K. With a massive, 162-game regular-season schedule though, Major League Baseball more closely resembles a marathon.
Given the lengthy season that spans just over six months, both slow and fast starts for players and teams can be altered countless times throughout the summer. We have not even reached Memorial Day, but some players clearly stand out on the positive side of things, while others are making the headlines for the wrong reasons. Here are five early surprise batters in the 2016 baseball season.
1. Giancarlo Stanton, Miami Marlins
2016 statistics: 49 AB, 11 H, 20 SO, .224 BA, .328 OBP, .429 SLG, .756 OPS
Well, at least Miami Marlins slugger Giancarlo Stanton has stayed healthy thus far. Despite a trio of home runs and 10 runs batted in on the young season, Stanton's other offensive statistics have been abysmal. We cannot stress enough that it is a small sample size, but still, 20 strikeouts in 49 at-bats, along with a .224/.328/.429/.756 slash line, is not what Stanton or Marlins fans expected as we approach the final week of April.
2. Mike Trout, Los Angeles Angels of Anaheim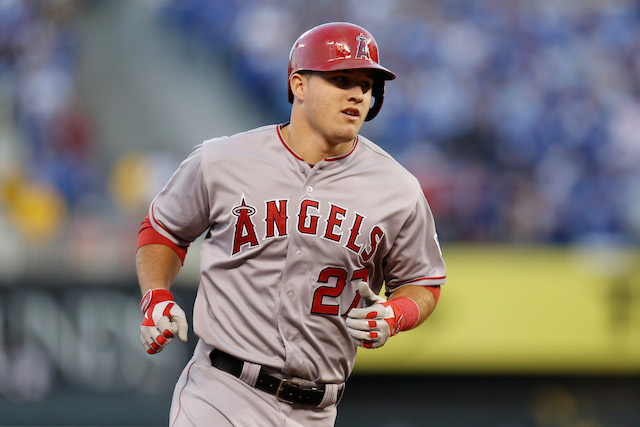 2016 statistics: 54 AB, 14 H, 16 SO, .259 BA, .359 OBP, .370 SLG, .730 OPS
The best player in baseball (yes, even better than Bryce Harper), is off to a sluggish start in 2016. After setting career-highs in home runs (41), slugging percentage (.590), and on-base plus slugging percentage (.991) in 2015, Mike Trout does not look like himself in the early-goings.
He has more strikeouts than hits (16 to 14), which is not too big of a deal, but the .259 batting average is 44 points lower than his career figure. Again, there should not be anything to worry about here, but for fantasy owners, Trout's stolen base numbers look like they will continue to dwindle, as he has just one theft in two attempts as well.
3. Daniel Murphy, Washington Nationals
2016 statistics: 49 AB, 21 H, .429 BA, .500 OBP, .714 SLG, 1.214 OPS
After looking at a pair of normal studs who have started slow out of the gate, we now move on to a trio of solid major league players with varying amounts of career success, who are simply lighting it up so far. Ladies and gentleman, your current leader across MLB in batting average is Washington Nationals second baseman Daniel Murphy.
We all knew that Murphy had some pop in his bat entering 2015, but all in all, last year was probably his best and most well-balanced year at the dish. Still, even with the solid regular-season campaign, it was still somewhat inconsistent and nobody could have predicted what the 31-year-old would accomplish in October. Even coming off of the historic playoff punishment of pitchers, expectations were mixed for the new Nationals infielder for 2016. Sporting an absurd .429/.500/.714/1.214 slash line entering Thursday, Murphy may be the hottest bat in the league.
4. Mark Trumbo, Baltimore Orioles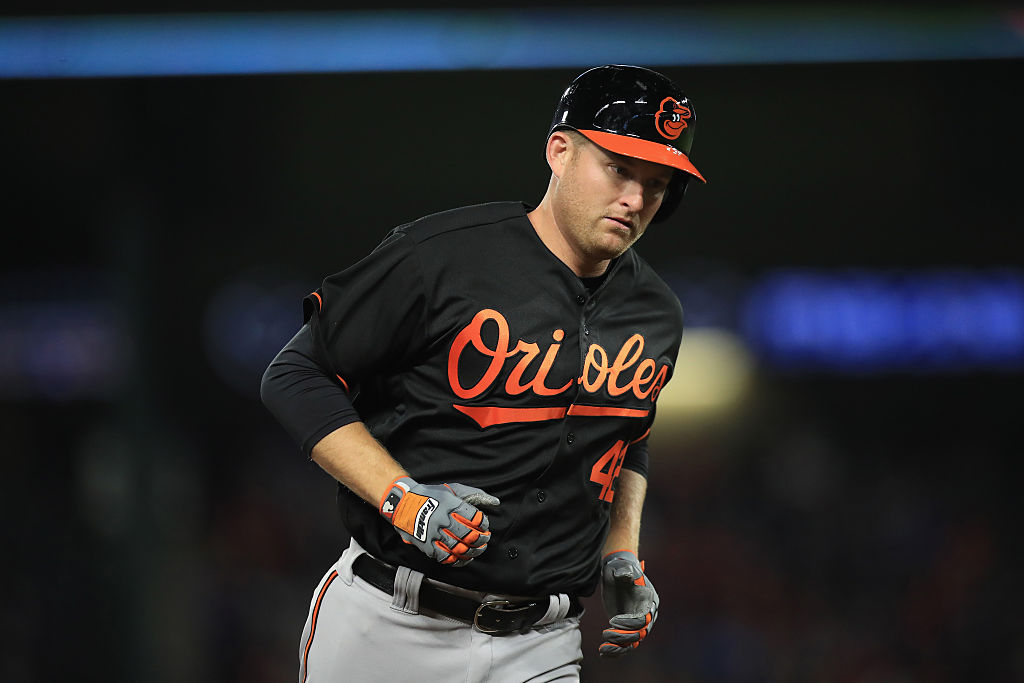 2016 statistics: 51 AB, 19 H, .373 BA, .407 OBP, .686 SLG, 1.094 OPS
The Baltimore Orioles offense was already stacked heading into the season. Then they went ahead and added first baseman/outfielder Mark Trumbo to the mix, and the lineup has been nearly unstoppable thus far. Trumbo — a feast-or-famine hitter who blasts majestic long balls and racks up strikes with the best of them — is producing at an all-time high through the first few weeks. He has five home runs and 11 RBI, while ranking seventh in all of baseball in OPS.
5. Jeremy Hazelbaker, St. Louis Cardinals
2016 statistics: 42 AB, 13 H, .310 BA, .340 OBP, .643 SLG, .983 OPS
St. Louis Cardinals outfielder Jeremy Hazelbaker has certainly slowed down a bit over the past handful of games, but his numbers over the first 15 contests of his career are worth noting nonetheless. The Ball State University product has shown a well-balanced game, picking up a trio of homers and a pair of stolen bases through the first few weeks. His .310/.340/.643/.983 is probably not sustainable, but still, Hazelbaker has to be proud of the way that he has started his major league career.
Follow Victor on Twitter @vbarbosa1127
Statistics courtesy of Baseball-Reference.com and ESPN.com.