MLB: 5 Early Surprise Pitchers in the 2016 Baseball Season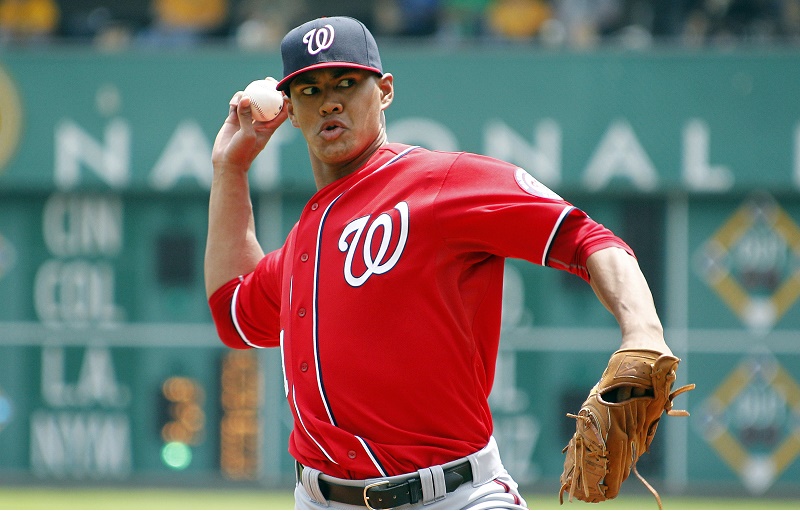 To be honest, the bevy of surprise performances early in the 2016 Major League Baseball season is, well, not surprising. Sports are as unpredictable as anything in the modern world and that is one of the many reasons why they have so many passionate followers.
Baseball may be the most obvious example of a game that produces countless shockers, from surprise batters lighting it up to teams coming out of nowhere to succeed. Since we recently looked at some standout hitters and teams, today we move on to the mound. Here are five early surprise pitchers in the 2016 baseball season.
1. Chris Archer, Tampa Bay Rays
2016 statistics: 1-4, 5.47 ERA, 26.1 IP, 35 H, 18 R, 16 ER, six HR, 11 BB, 39 SO, 1.74 WHIP
Let's start with the positives for supposed Tampa Bay Rays ace Chris Archer. He is healthy and has registered the third-most strikeouts in baseball entering play on Thursday with 39.
Now, the negatives (it's a long list): four losses; a 5.47 earned run average; he finally made it into the seventh inning for the first time in 2016 on Monday; 35 hits allowed; six home runs surrendered; and an unsightly 1.74 walks and hits per inning figure. The good thing for Archer: It is a long season, and he is coming off of his best outing earlier in the week against a strong Baltimore Orioles lineup. 
2. Zack Greinke, Arizona Diamondbacks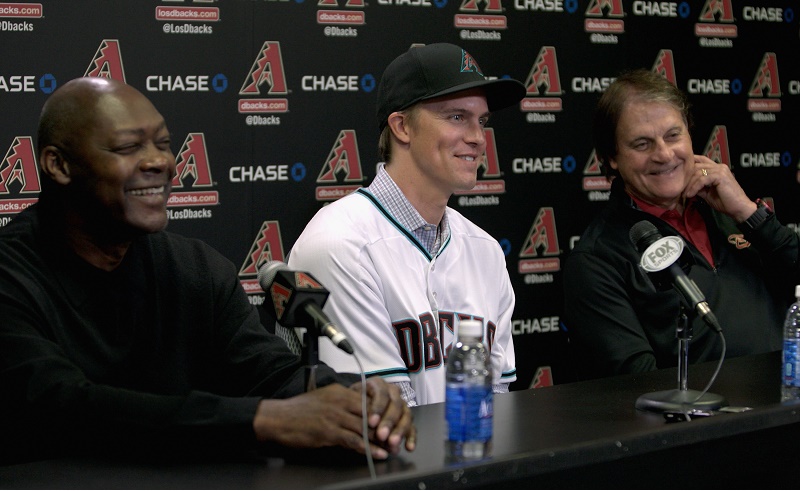 2016 statistics: 2-2, 6.16 ERA, 30.2 IP, 39 H, 21 R, 21 ER, five HR, six BB, 24 SO, 1.47 WHIP
Guess who is leading the majors in hits allowed? If you guessed last year's NL Cy Young award runner-up Zack Greinke, then you are correct. The Arizona Diamondbacks' monster offseason free-agent signing has shown the early makings of a bust, bringing a 6.16 ERA and a 1.47 WHIP into the final days of April.
The control obviously has not been a problem for Greinke, with a solid 4:1 strikeout to walk ratio (24 strikeouts, six walks), but No. 21 may want to work on keeping the ball in the park, as his five long balls allowed are already nearly half of last year's total. Greinke has not had an ERA over four at the end of a season since 2010, and his career mark is 3.39, so there should not be too much to worry about here.
3. Joe Ross, Washington Nationals
2016 statistics: 2-0, 0.54 ERA, 16.2 IP, nine H, one R, one ER, 0 HR, five BB, 10 SO, 0.84 WHIP
Who has been the most impressive hurler in the Washington Nationals' daunting starting rotation in 2016? Max Scherzer has been okay, but not his normal Cy Young-caliber self. Stephen Strasburg and Gio Gonzalez have been masterful, while Tanner Roark produced one of the best starts of the baseball season recently against the Minnesota Twins, but our vote goes to Joe Ross.
Because Ross recently missed a start due to a blister, he does not qualify for many of the notable pitching statistical categories, but if he can go deep in his next outing (and continue the hot start), his name should be popping up a lot. The younger brother of San Diego Padres starter Tyson Ross has a 2-0 mark over three starts covering 16 2/3 innings, surrendering just nine hits and a single earned run.
He has yet to allow a dinger and his 0.54 ERA and 0.84 WHIP will obviously be unsustainable. While Ross has been spectacular in the early-going, he will need to improve on the 2:1 strikeout to walk ratio (10 strikeouts, five walks) in order to keep the fast start going.
4. Mat Latos, Chicago White Sox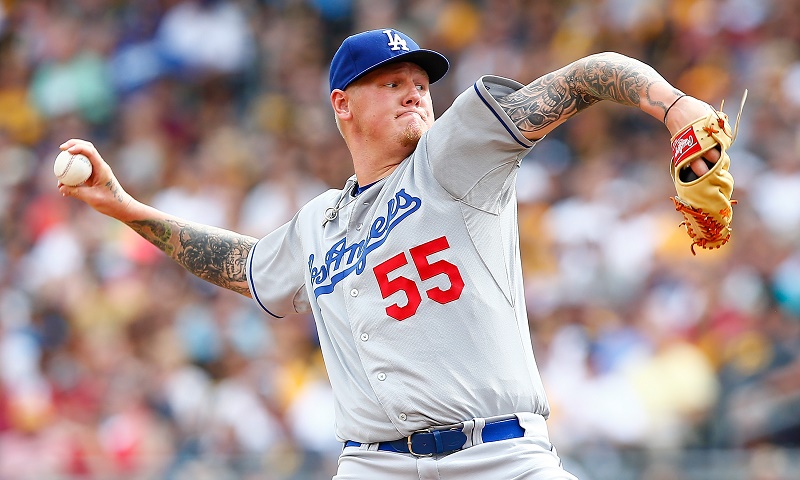 2016 statistics: 4-0, 0.74 ERA, 24.1 IP, 13 H, two R, two ER, one HR, seven BB, 13 SO, 0.82 WHIP
The Chicago White Sox have been one of baseball's biggest pleasant surprises, pacing the AL Central thanks to a dominant pitching staff. We knew about what Chris Sale and Jose Quintana could do, but Mat Latos? The 28-year-old veteran has been superb thus far, posting a 4-0 record with a minuscule 0.74 ERA.
In 24 1/3 frames, Latos has limited the opponent to only a pair of runs on 13 hits and one homer. He is fifth in MLB with his 0.82 WHIP and ahead of the likes of Felix Hernandez, Noah Syndergaard, and Stephen Strasburg.
It will be interesting to see how long this guy's magic holds on for, because the last time he looked this good was at the beginning of his career with the Padres and Cincinnati Reds a few years ago.
5. Jason Hammel, Chicago Cubs
2016 statistics: 3-0, 0.75 ERA, 24.0 IP, 16 H, two R, two ER, 0 HR, nine BB, 22 SO, 1.04 WHIP
Say what you want about Mr. No-No, Jake Arrieta, and even solid veterans Jon Lester and John Lackey, but Chicago Cubs righthander Jason Hammel has been just as good, if not better so far.
Hammel is 3-0 with an ERA of 0.75 (just behind Latos on the leaderboard) and has not allowed a single home run through 24 innings. The numbers will obviously even out eventually, but if the Cubs can get anything even close to this from Hammel all year long, well, they may just be unbeatable.
Follow Victor on Twitter @vbarbosa1127
Statistics courtesy of Baseball-Reference.com and ESPN.com.