MLB: 5 Free Agents the Red Sox Should Target for 2016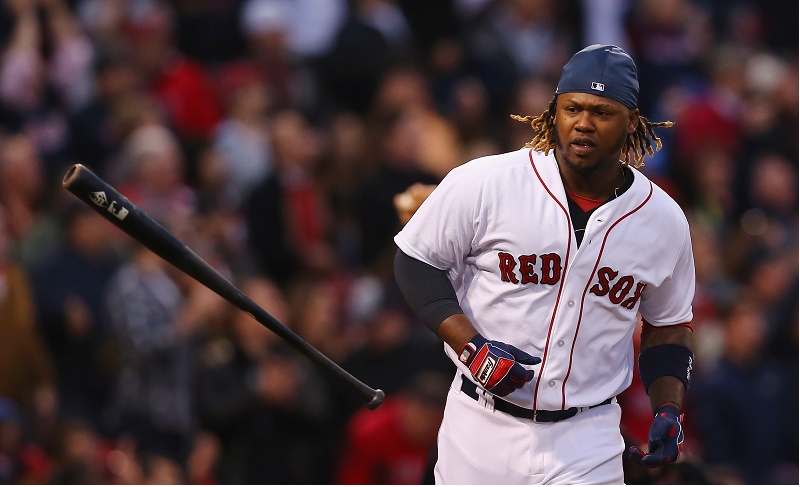 What will the Boston Red Sox of 2015 be remembered for most? While the most optimistic and respectful of fans will cite the strong second half and resilience in garbage time, critics will likely point to the last place finish that came at a cost of $173 million. The 2015 club was a bust, and the free-agent signings of Hanley Ramirez and Pablo "Big Insta" Sandoval factored heavily in the failure. For anyone who doubts it, we present the sacrifice of GM Ben Cherington.
There is no denying there were positive signs by season's end. Jackie Bradley, Jr. looked like a viable Major League outfielder, David Ortiz returned to form, and Boston had every reason to expect good things from their shortstop and center fielder for the long haul. Heck, even the pitching sucked less toward the end of the year. Dave Dombrowski entered the fold as well, so the club has a front-office figure who knows his way around big-market teams.
Yet there's a lot of work to do in order to get the Red Sox out of last place. Fortunately, despite a few bad contracts, there is payroll flexibility to exploit, so we'll step away from the trade market here are focus strictly on players up for sale. Here are five free agents the Red Sox should consider for 2016.
1. Darren O'Day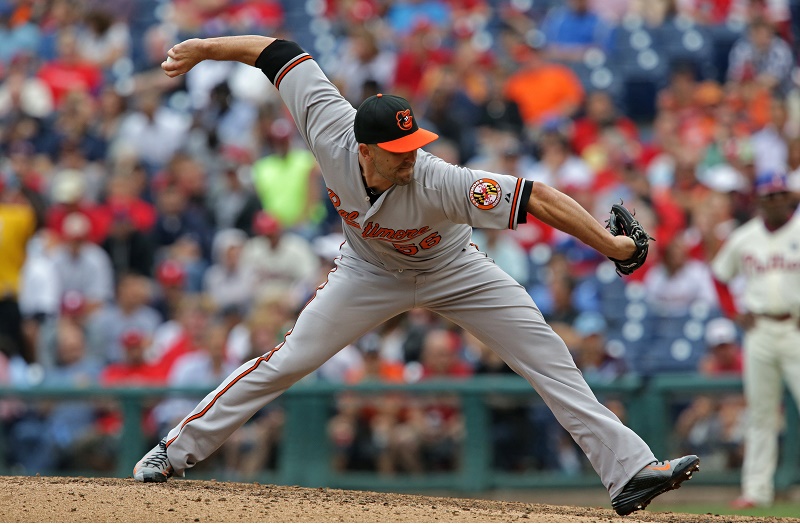 Relief pitchers aren't your typical splashy free agent signings, but the Red Sox sorely need help with the relief corps. Darren O'Day ought to be near the top of solutions they explore for the bullpen. Since being picked up off waivers by the Orioles before 2012, O'Day was sensational for Baltimore for four seasons.
In the past two years, the sidewinding righty has gone from elite to nearly untouchable. After going 5-2 with four saves, a 1.70 ERA (0.89 WHIP) and 73 SO in 68.2 IP in 2014, he went 6-2 with six saves, a 1.52 ERA (0.93 WHIP) and 82 SO in 65.1 IP in 2015. He's an agonizing at-bat for right-handers (.192 BA, .493 OPS). Lefties see him a little better (.210, .693 OPS), but not well enough to matter.
That type of bullpen gun will cost some cash, and O'Day made $4.25 million in 2015. A report by Jon Heyman of CBS Sports said the Red Sox, Cubs, Dodgers, Royals, Tigers, and Nationals are "all in" on him. We see a big payday headed his way, and Boston ought to write that check, whatever it costs.
2. David Price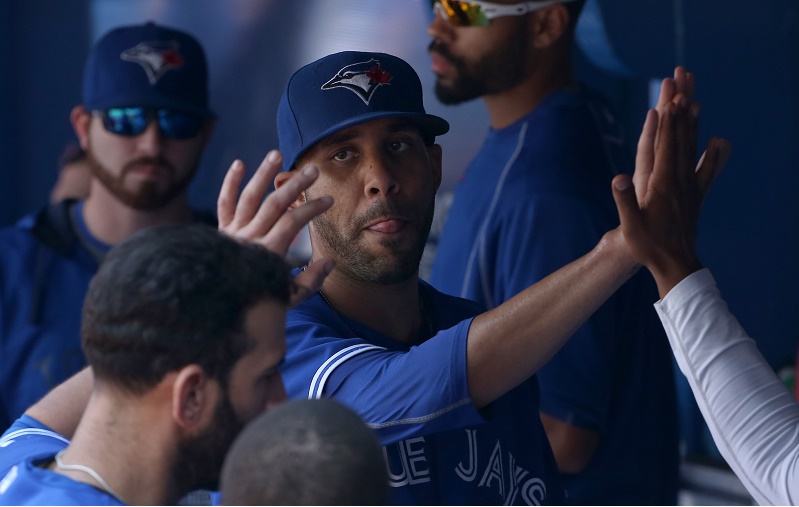 If you remember Boston's narrative before the 2015 season, it was to find a bunch of No. 3-caliber groundball pitchers with big upside and affordable contracts. Hence the deals that brought Wade Miley (11-11, 4.46 ERA), Justin Masterson (4-2, 5.61 ERA in 59.1 IP), and Rick Porcello (9-15, 4.92 ERA). Who needs a high-priced ace?
It turns out Boston did. What they didn't get in performance from these three starters, the Red Sox did get in affordability. Unfortunately, Cherington's team gave Porcello a four-year extension at $82.5 million before he ever threw a pitch in Boston, so beginning in 2016 the budget part is out, too. (For his part, Masterson is heading to free agency.)
We recommend departing from the losing strategy of avoiding big free-agent contracts and going with a proven commodity like David Price at age 30. Never say never in this age of injuries to pitchers, but Price has been extremely durable and effective throughout his career, most of it in the AL East. He's also a Yankee killer, so that should have added appeal for Boston. If they get him, this deal will take about $200 million for seven years.
3. Jason Heyward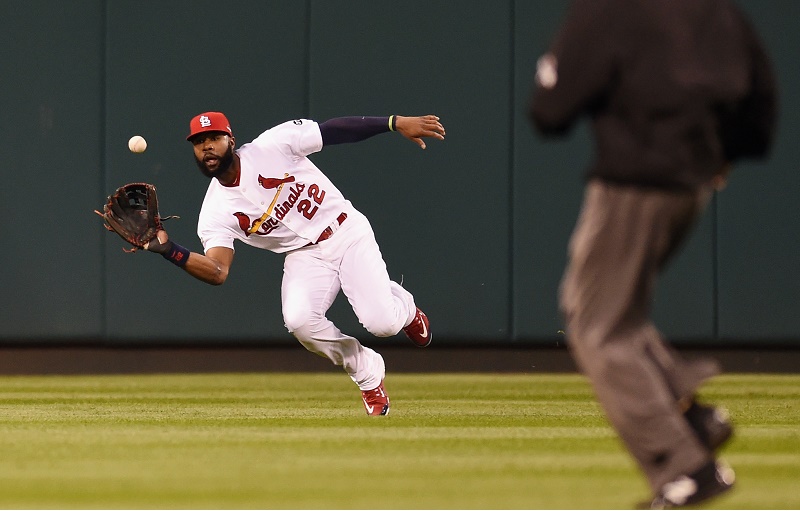 Boston is flush with young, athletic outfielders, but none have the total package Jason Heyward can deliver swinging a left-handed bat. The two-time Gold Glove winner had a peak year in 2015 with a 6.5 WAR, .293 average, 33 2B, and .797 OPS.
We like him for Boston because of the spacious right field in Fenway he'd swallow up and the balance he provides from the left side of the batter's box. Jackie Bradley is hardly a proven commodity, but his strong second half has him at peak trade value. If it were our money, we'd trade Bradley the same time we were working on the deal for Heyward.
At 26, he's not the elderly sort of free agent Boston wants to avoid, either. With 90 SO in 610 AB last season, it appears Heyward is heading into his prime.
4. Ryan Madson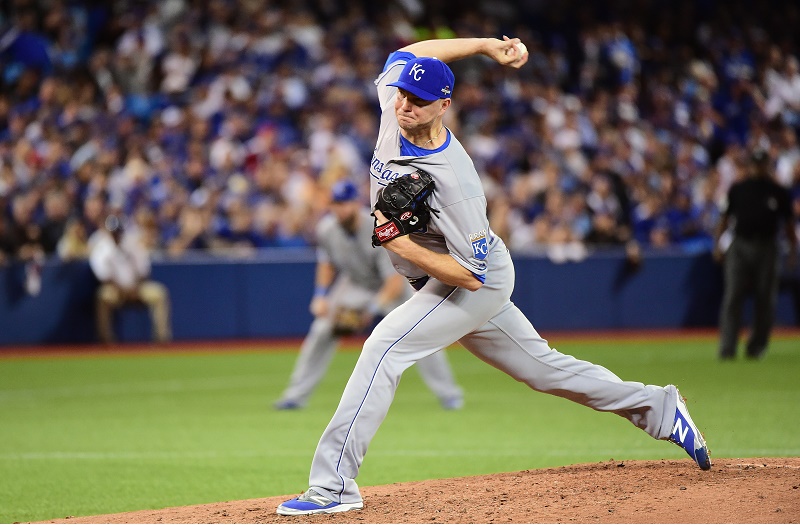 The Madson signing would be impacted by the O'Day situation. Without the ex-Oriole coming to Boston, Madson would become an important addition with Junichi Tazawa and Koji Uehara representing the back end of the 'pen. A few lefty options exist, but the right-handed corps still needs bolstering.
After missing three full seasons due to injury complications, Madson made a big comeback in 2015 for Kansas City with a 2.13 ERA in 63.1 IP. Despite a shaky performance in the early rounds of the playoffs, Madson was dominant for the Royals this season and would be a huge addition for the Sox bullpen.
5. Chris Davis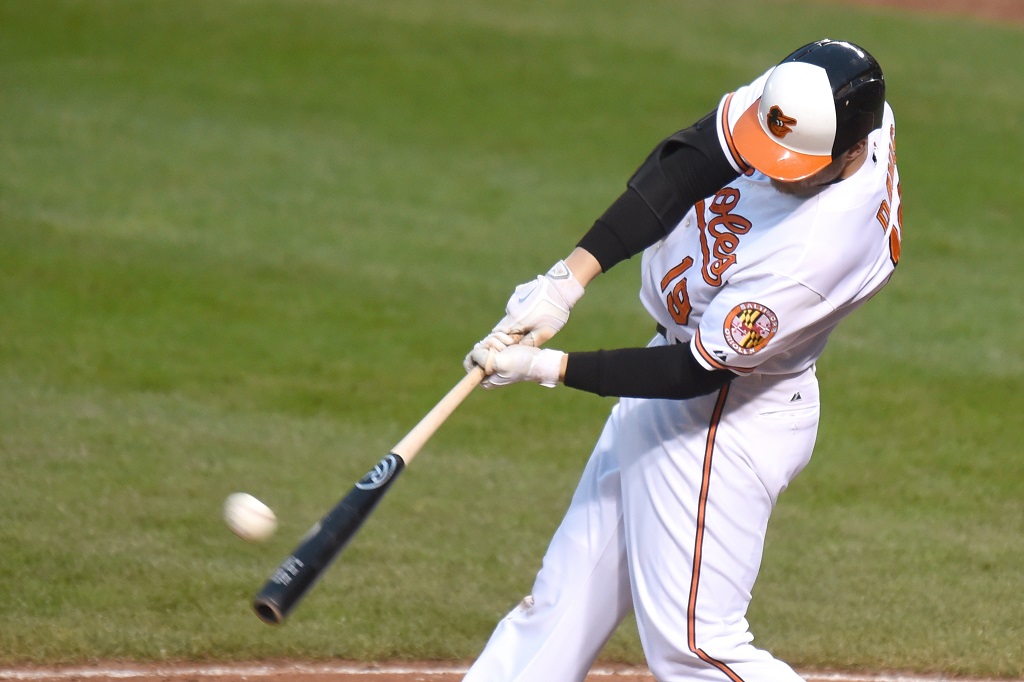 The Red Sox are abandoning the Hanley experiment in left, but we're not entirely sure it will work at first base, either. In the scenario of our imagining, Boston finds a place for the remaining $68.2 million owed to Ramirez (or some part of it) and gets Chris Davis into Fenway to play first.
Though Davis will turn 30 in March, the Red Sox would be getting the biggest lefty power hitter in the game on board at 2016 prices. Lefty sluggers on Davis's level are an endangered species in Major League Baseball. Once Ortiz retires, the slugging ex-Oriole will be there to carry the torch.
Besides, with a home run just a short bloop over the Green Monster (and over Yankee Stadium's right-field wall), David could have a few 50-home-run years in the AL East before his contract ended. That might be worth $150 million over six years.
Stats courtesy of Baseball Reference.
Connect with Eric on Twitter @EricSchaalNY