MLB
MLB: 5 Hitters Who Could Bounce Back in 2016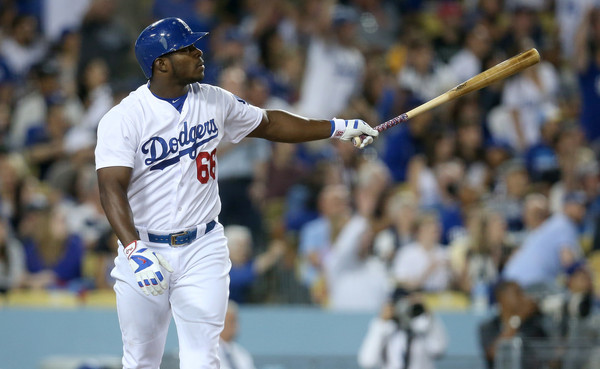 As the popular phrase goes, "hope springs eternal." With this past Sunday marking the Spring Equinox, ballplayers' favorite season has now officially commenced. There is still over one week remaining until three games will signal the start of the regular season, but the anticipation is clearly building. With that anticipation comes plenty of optimism for fans, players, and teams alike.
While rosters like the Kansas City Royals, New York Mets, and Chicago Cubs may be popular picks for ultra-successful campaigns, even the Oakland Athletics, Philadelphia Phillies, and Cincinnati Reds will technically have as good a shot as any once opening day arrives. That trio of squads will look to turn things around after a difficult 2015. With that in mind, who are the big-name batters looking to rebound from a disastrous year? Here are five hitters who could bounce back in 2016.
1. Hanley Ramirez, Boston Red Sox
2015 statistics: 59 R, 100 H, 19 HR, 53 RBI, six SB, 21 BB, 71 SO, .249/.291/.426/.717 in 105 games
In his first year with the Boston Red Sox (technically his second go-around with the team), shortstop third baseman leftfielder first baseman Hanley Ramirez was a colossal bust. After a stellar April when he posted 10 homers and 22 runs driven in, Han-Ram struggled mightily the rest of the way, battling injuries and inconsistencies, and finishing the year with just 19 dingers, 53 RBI, and an abysmal .249/.291/.426/.717 slash line.
Perhaps more so than any other guy on this list, Ramirez's numbers in 2016 will hinge largely on his ability to stay healthy. He has an impressive track record and is still just 32 years old, so it would not shock us to see No. 13 bounce back significantly this season.
2. Evan Longoria, Tampa Bay Rays
2015 statistics: 74 R, 163 H, 21 HR, 73 RBI, three SB, 51 BB, 132 SO, .270/.328/.435/.764 in 160 games
What on earth has happened to Tampa Bay Rays third baseman Evan Longoria? The former third overall pick is 30 years old and should be in his prime, yet he is coming off consecutive down seasons after a terrific run from 2008 through 2013 to start his career.
Despite a third straight year of playing in at least 160 games, Longoria produced career-lows (excluding his injury-riddled 2012) in homers (21) and RBI (73) in 2015. Still, most players would take Longo's numbers in a heartbeat, and some of his peripheral stats like a .328 on-base percentage and a .435 slugging percentage were not horrible — just not something we are used to seeing from No. 3.
3. Yasiel Puig, Los Angeles Dodgers
2015 statistics: 30 R, 72 H, 11 HR, 38 RBI, three SB, 26 BB, 66 SO, .255/.322/.436/.758 in 79 games
Since his historic debut months in the bigs back in 2013, it has been a slow, strange decline for Los Angeles Dodgers rightfielder Yasiel Puig. The Cuban finished with career-worsts across the board a year ago, registering 72 hits, 11 homers, 38 RBI, and a slash line of .255/.322/.436/.758.
True, he only managed to play in 78 games, but even if you double the numbers he had in half of a season, they would not be pretty. Puig has showcased time and time again some questionable on-field decisions and has already built a reputation as a difficult guy to deal with, but talent like that does not just go away.
4. Jonathan Lucroy, Milwaukee Brewers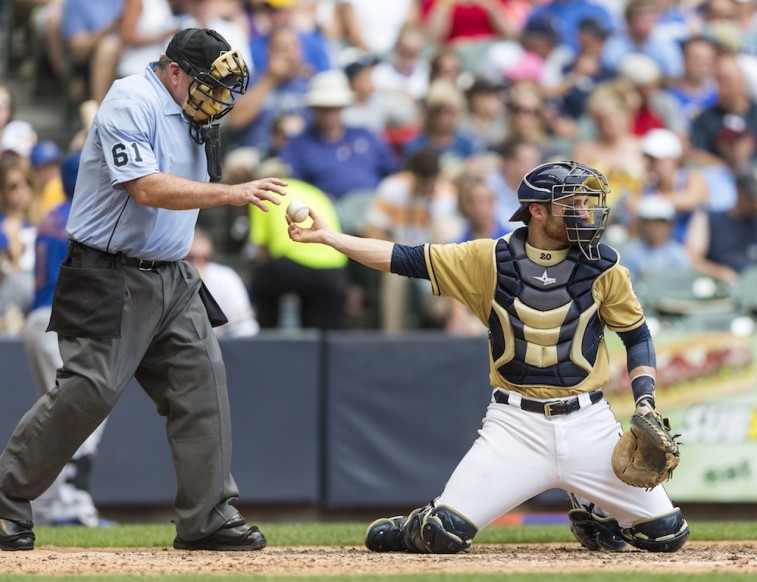 2015 statistics: 51 R, 98 H, 7 HR, 43 RBI, one SB, 36 BB, 64 SO, .264/.326/.391/.717 in 103 games
One could argue that as recently as 12 months ago, Brewers catcher Jonathan Lucroy was the second-best hitting backstop in the league (behind Buster Posey). Now, after just one underwhelming season of numbers and injuries, many appear to be jumping off the bandwagon, and Lucroy's average draft position for fantasy baseball is expected to plummet.
Let us not forget that the guy is just 29 and was fourth in NL MVP voting in 2014. At a particularly weak fantasy position, Lucroy should still be one of the first players off the board and is already off to a fast start in Spring Training.
5. Denard Span, San Francisco Giants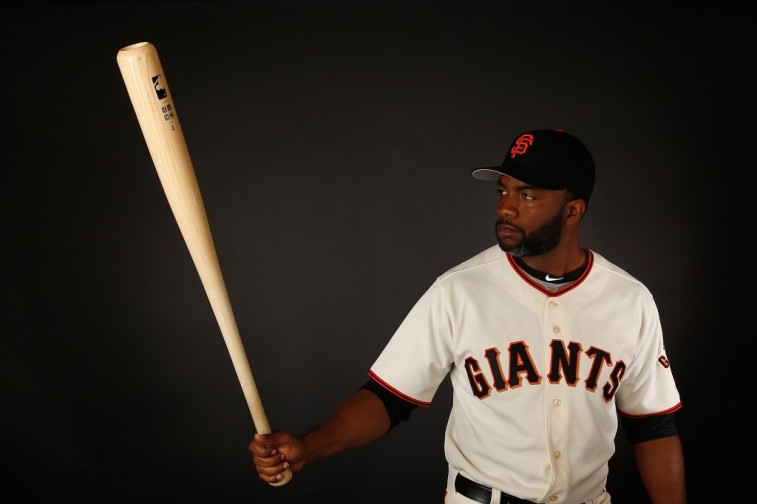 2015 statistics: 38 R, 74 H, five HR, 22 RBI, 11 SB, 25 BB, 26 SO, .301/.365/.431/.796 in 61 games
Unlike the previous four athletes on this post, San Francisco Giants centerfielder Denard Span is hoping to get his career back on track with a new team. Span signed with San Fran in January and is expected to step in as the new lead-off man. For Giants fans' sake, Span will hope to revert back to 2013-2014 form, as opposed to continuing his struggles from a year ago.
Aside from 2008 (his rookie season) and 2011 (when injuries limited him to only 70 games), Span has been a consistently solid table-setter, no matter which city he plays in. His career 162-game averages of 97 runs, 187 hits, nine triples, and 26 stolen bases speak for themselves and make Span a possible bounce-back candidate for 2016.
Follow Victor on Twitter @vbarbosa1127
Statistics courtesy of MLB.com, Baseball-Reference.com, and ESPN.com.