MLB: 5 Hot Players to Add for the Fantasy Championship Round
While there are a few weeks left in the MLB season, Fantasy baseball leagues are winding down with the playoffs set to begin September 14. That gives owners precious little time to revamp their rosters and pick up help off the waiver wire.
Fortunately, with so many rejuvenated players and call-ups on expanded big-league rosters, there are plenty of options for teams in need of a push. Here are five widely available players that can help your club make it to (and succeed in) the Fantasy championship rounds.
1. Raisel Iglesias
If you have not caught Raisel Iglesias on the mound, act quickly to get the young right-hander on your team. Iglesias struck out 33 batter in 21 innings across his last three outings. Even with two losses and one no-decision (he pitches for Cincinnati), he's been an extremely useful weapon for Fantasy teams heading into the playoffs.
Beware of him being moved to the bullpen in late September, but he is scheduled at least to start against Pittsburgh on September 8. With Joey Votto hot and Iglesias dealing the way he is, you cannot afford to leave the Cuban sensation off your roster these coming weeks. At this rate, he may even get a win.
2. Didi Gregorius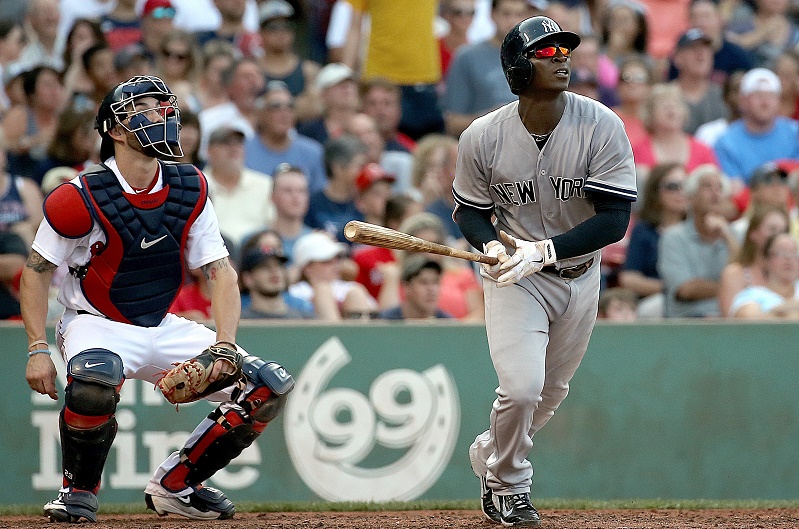 We expect derisive laughter from some on this call, but it has been the tale of two seasons for Didi, the Yankees' maligned shortstop who inherited the job from old No. 2. In recent weeks, there has been no hotter hitter in baseball, as Gregorius is 19-for-41 with 3 HR, 12 RBI, and more Fantasy points than anyone carrying a bat to the plate.
Yes, we are talking about Didi Gregorius, world leader in Fantasy points for the 14 days beginning August 21 and ending September 4. He actually missed a game-winning grand slam by a few feet at Fenway on September 2, so the numbers could have been even better. He's driving balls to the opposite field, hooking inside pitches on a line into right field, and generally manhandling lefty and right-handed pitchers alike.
There is no explanation except the eternal law of averages, and Didi is making the most of his makeup period at the end of the season. Get him on board and feed off his production into the playoffs.
3. Brett Lawrie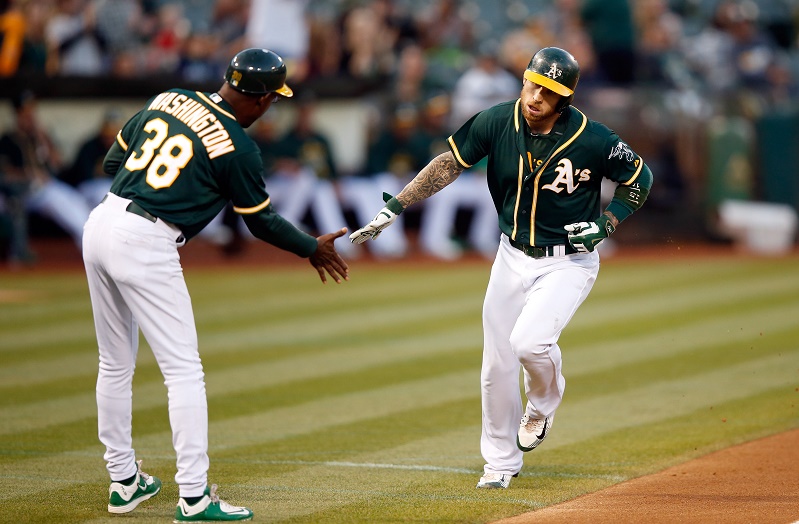 Speaking of players left for dead off so many Fantasy teams, Brett Lawrie has found his stroke in garbage time out in Oakland. For whatever reason, the tattooed underachiever who slugged .337 in July has been destroying opposing pitchers of late with 4 HR and 7 R in his past six games.
Lawrie has found the home-run power scouts thought he should have had years ago. Available as an option at second or third base, you could add Lawrie to your infield and take advantage of that "hockey player mentality" while it actually translates into Fantasy points.
4. Franklin Gutierrez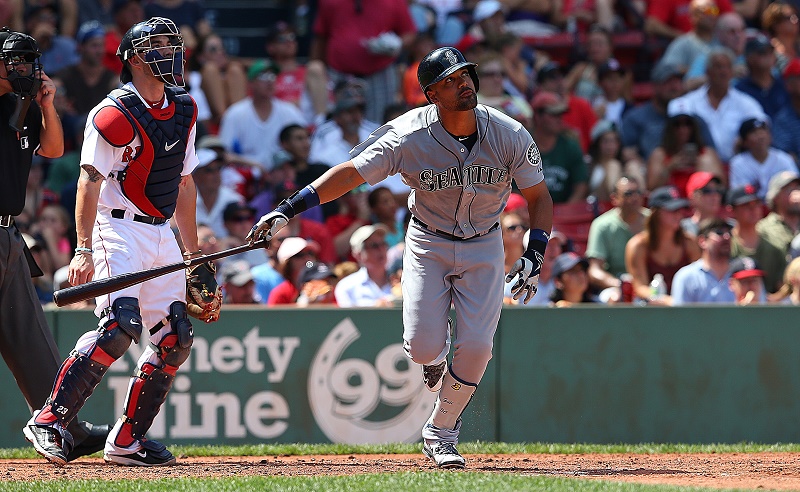 While sorting through the scrapheap, Fantasy owners are bound to find Franklin Gutierrez available, and that means points for your team in the championship rounds. Gutierrez has logged 9 H (3 HR) and 7 R in his last six games for Seattle at the close of his injury-plagued season.
A trip through Texas and Colorado should sit quite well with Fantasy owners trying to make the playoffs in the final week of most league seasons. Gutierrez has two of the most hitter-friendly parks in which to continue his onslaught.
5. Derek Holland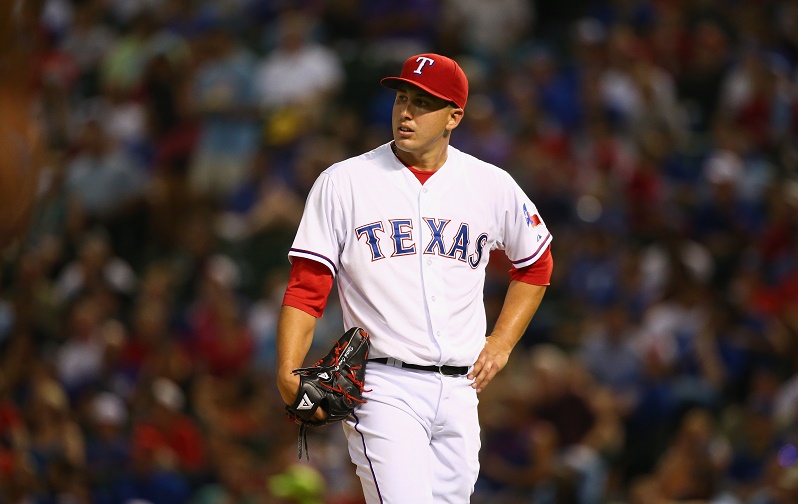 How is Derek Holland feeling since he got back on the mound? If his performance against Baltimore on August 30 is any indication, the lefty is feeling fine as he tries to help Texas take the AL West out of Houston control. Holland went the distance, striking out 11 Orioles while allowing just 3 hits and 0 BB.
Aside from a rough outing against Toronto, which is entirely understandable, he is looking good and has the strikeout pitch working in full force. He'll take his act to Anaheim next to face the struggling Angels, then he'll likely draw the Mariners in his next turn.
Statistics, current as of August 21, are from Baseball Reference.