MLB: 5 Intriguing Free Agents Still on the Market in February
To be honest, there aren't many MLB position players still on the market with the start of the 2015 season creeping closer. Pitching is a different story. Still available to the highest bidding club are the American League Comeback Player of the Year, the AL's World Series Game One starter, and a closer who carried an 0.97 ERA into the 2014 All Star break.
It may be February, but baseball clubs have several intriguing options on the table for 2015. Here are five worth a look.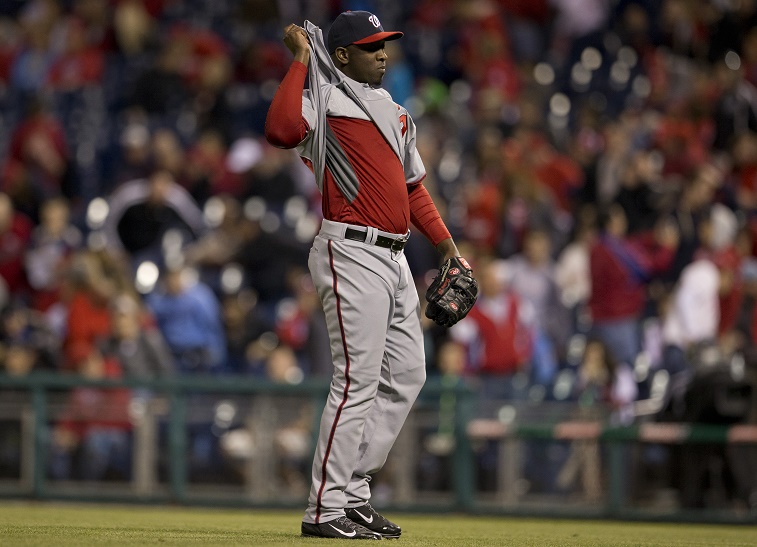 1. Rafael Soriano
He might go a little over the top with his shirt-untuck routine after a save, but Rafael Soriano is a proven lights-out bullpen arm. The aforementioned first-half relief ace brought his 0.97 ERA into the All Star break in 2014, but a dead arm phase over the last weeks of the season made his final numbers more pedestrian.
Nonetheless, Soriano finished with 32 saves and a 3.19 ERA for Washington after two consecutive years with more than 40 saves. There hasn't been much reported about what he's asking (he made $11 million in 2014), but at 35 with his recent track record, clubs could do a lot worse than Soriano as setup man or closer. A manager might have to monitor his innings throughout the season to avoid a repeat of the tired arm, but that's what skippers get paid to do.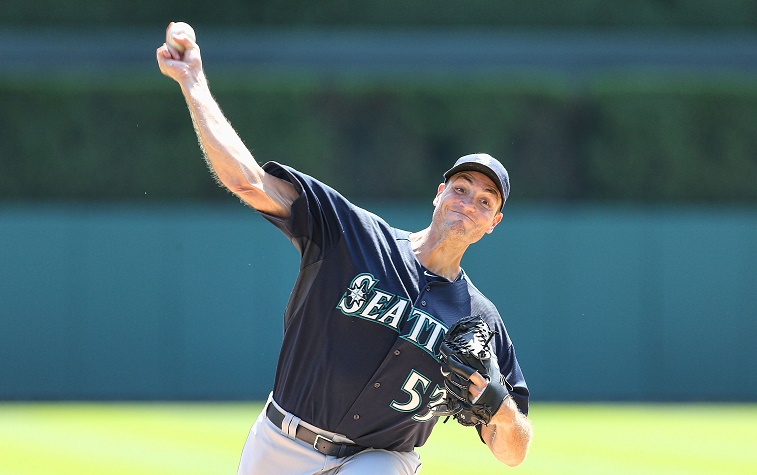 2. Chris Young
At age 35, Chris Young matched his career high in wins (12) and started 17 games Seattle won in 2014. He ended up with a 3.65 ERA in 165 IP, his highest total since 2007. Young received the AL Comeback Player of the Year for that effort, but he isn't getting any love on the free agent market.
Granted, his 108 SO versus 60 BB is enough to scare clubs who don't play half their games in Safeco Field, as Young did last season. (Advanced stat heads are equally terrified of his 5.02 FIP.) Nonetheless, for his 1.23 WHIP and durability last year, there are many teams who could do worse at the back end of the rotation. Young made $1.25 million in 2014 — how much could he possibly cost to snag for 2015?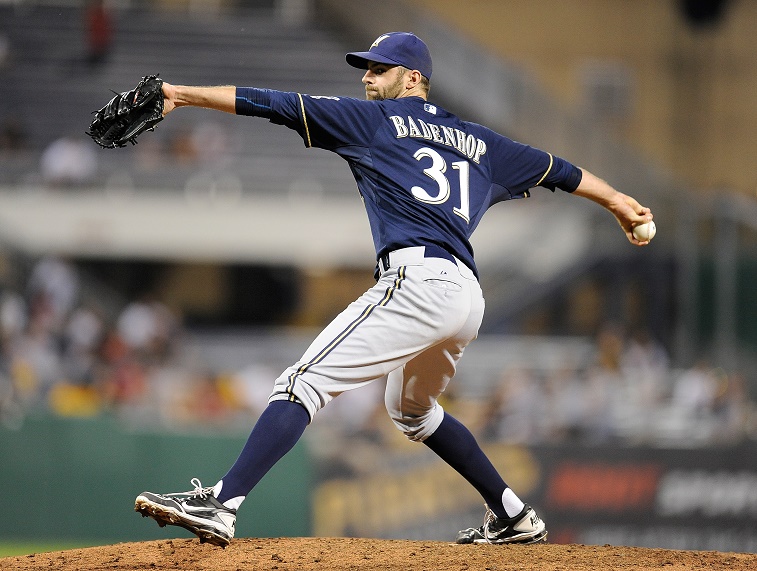 3. Burke Badenhop
Teams don't head into the offseason thinking, "Let's get some middle relief for next year," but now that spring is in the air GMs ought to plug any holes that remain. Clubs that needs to bridge the gap from starting pitchers to the back of the 'pen should be intrigued by Burke Badenhop.
Here's a look at Badenhop's last three years of MLB service:
2012 (Tampa): 66 G, 62.1 IP, 3.03 ERA, 1.20 WHIP, 6 HR
2013 (Milwaukee): 63 G, 62.1 IP, 3.47 ERA, 1.18 WHIP, 6 HR
2014 (Boston): 70 G, 70.2 IP, 2.29 ERA, 1.26 WHIP, 1 HR
At age 31, there is no reason to expect Badenhop will be any less durable than he has been over the last three years. Even if he regressed to an ERA closer to 3.00, many teams can use such an effective bullpen arm. The fact Badenhop is a ground-ball specialist rather than a strikeout artist should not be a huge concern, as his K to BB ratio is still 3:1 over the last three seasons. Besides, 1 HR in 70.2 IP? He may have benefited from Fenway's right left field in 2014, but that skill alone ought to merit him in a contract somewhere near his peak earnings ($2.15 million in 2014).
4. Yoan Moncada
Just when you thought things were better with Cuba, the latest and greatest ballplayer from the Pearl of the Antilles goes past Super Bowl Sunday without even a chance to sign with a Major League team. (Read the dizzying details of Moncada's legal blockade on MLB.com.) Once the embargo is lifted, every fat-walleted club will have designs on the 19-year-old infielder who was declared a five-tool player with skills akin to Yasiel Puig's following a winter workout for scouts. But who needs a powerful, switch-hitting infielder who's on the south side of 20?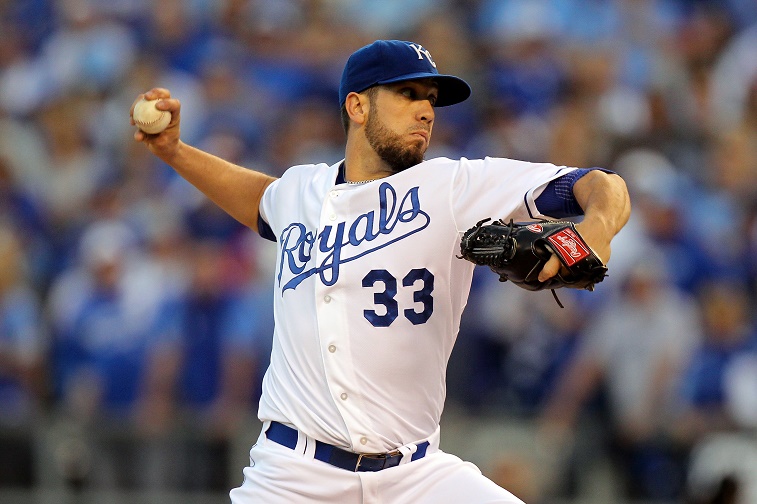 5. James Shields
He was Kansas City's rock for the past two seasons and the team's Game One starter in the 2014 World Series. So how is James Shields without a job in February? We're guessing it comes down to the 33-year-old's asking price and the number of years he's hoping to get in his free agent contract. Here's a reliable source worth quoting:
James Shields has been seeking a 5 year $125 million contract while teams have been discussing more in the 4 year, $80 million range.

— Bob Nightengale (@BNightengale) January 18, 2015
Sure, that's insane money for a starter approaching his decline years, but then again Shields has led the AL in games started (34) in each of the last two seasons (he went 27-17 with a 3.18 ERA between 2013 and 2014). The man once known as "Big Game" James (primarily for his work in Tampa) also threw 455.2 IP over the last two seasons for the Royals. So he's extremely durable, dependable, effective, and unafraid of any spotlight you throw on him.
Maybe four years closer to $72 million would do the trick, but Shields's agent Page Odle has seen no reason to budge just yet. Shields may not seem like a $20 million pitcher (certainly not by the time he reaches age 37), but many said the same about Pablo Sandoval's value. Then Boston gave the Panda a five-year deal worth $95 million. Money just isn't what it used to be.