MLB: 5 Jackie Robinson Stats That Will Blow Your Mind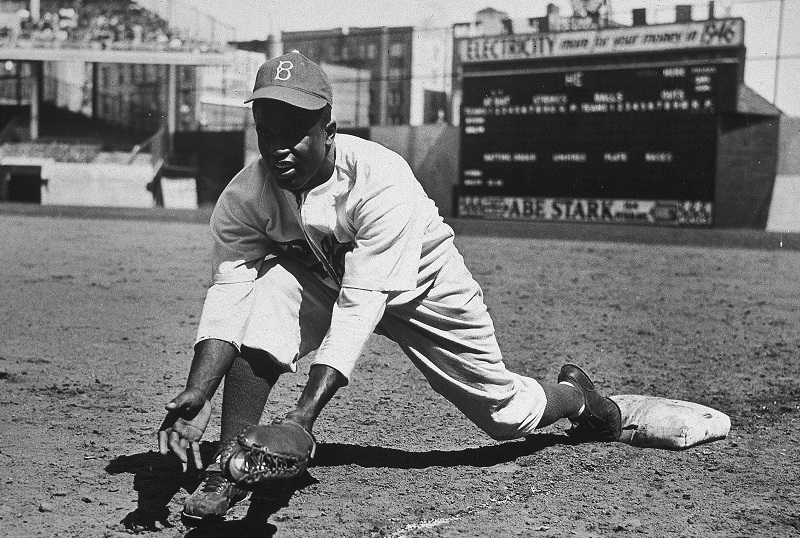 April 15 is Jackie Robinson Day across Major League Baseball, the day we celebrate the guts, perseverance, and spectacular talent of the first ballplayer to break the color line. Now 69 years after the fact, Robinson's 1947 arrival in Brooklyn remains a landmark moment in the sport and in America's history as a whole.
While you watch players sporting the retired No. 42 in honor of Jackie, the legend may seem larger than life. This post attempts to bring Robinson the player back into focus. Though he debuted at 28 and only played 10 MLB seasons, Robinson was an absolute force in the game, and this part of the legend has nothing to do with racial barriers. To get an idea of just how good he was, we present five eye-popping statistics for your consideration.
1. Seven straight top-15 MVP votes
Robinson won Rookie of the Year honors in 1947 and the National League MVP award in 1949, but he was among the best in the game every other year between '47 and '53. Four of those seven seasons found Robinson in the top 10 of MVP voting. In 1956, his final season in the game, Robinson placed 16th in MVP voting, his eighth time in the top 20 in 10 seasons.
2. 19 steals of home
Most modern fans can count the number of times they've seen a player steal home on one hand (if not one finger). According to the Baseball Almanac (per The On Deck Circle), Robinson is tied for ninth all-time with 19 swipes of home plate. His most famous steal of home (not included in the 19) was Jackie's epic dash home against the Yankees in the 1955 World Series — Brooklyn's only title win.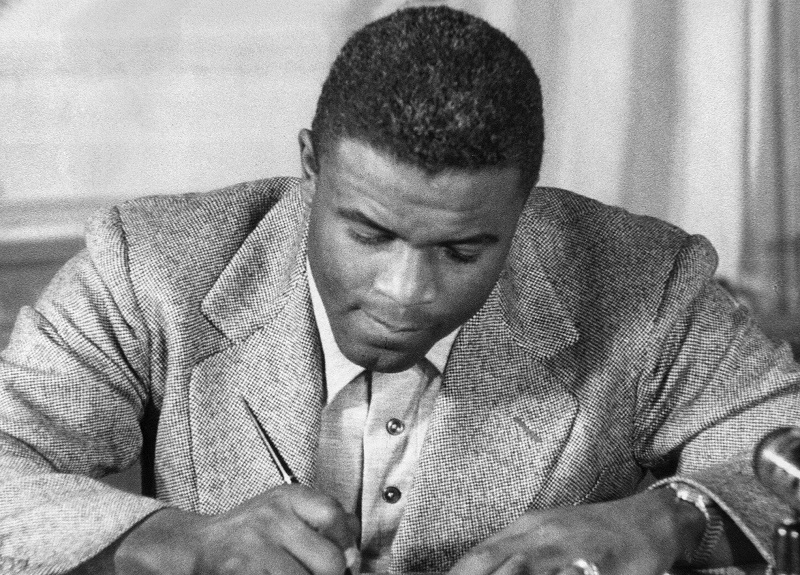 3. Only Williams and Musial had higher WAR
This stat comes courtesy of It's About the Money's Domenic Lanza, who digs deep into the advanced stats revealing Robinson's dominance while in the game. Only Ted Williams and Stan Musial had a higher WAR between 1947 and 1956. Had Robinson entered the Major Leagues before the age of 28, there is no telling what type of career he could have had.
4. Most steals of the decade
Though Robinson played most of his career in his 30s, he led the MLB in steals for that decade with 197 thefts. He peaked with an NL-best 39 in 1949, but he also led the league in his rookie season with 29. His 54 career triples are another stat indicating the impact his speed had on the game.
5. 740 BB, 291 SO
How many modern players walk more than they strike out? Very few (if any). Jackie Robinson didn't just walk more often; he walked 449 times more often than pitchers struck him out in his 10 seasons. While leading the league with a .440 OBP in 1952, Robinson posted 106 BB versus 40 SO. He ended with a .411 OBP and .883 OPS.
Connect with Eric on Twitter @EricSchaalNY
Statistics courtesy of Baseball-Reference.com.