MLB: 5 Most Exciting World Series Matchups We Could See in 2015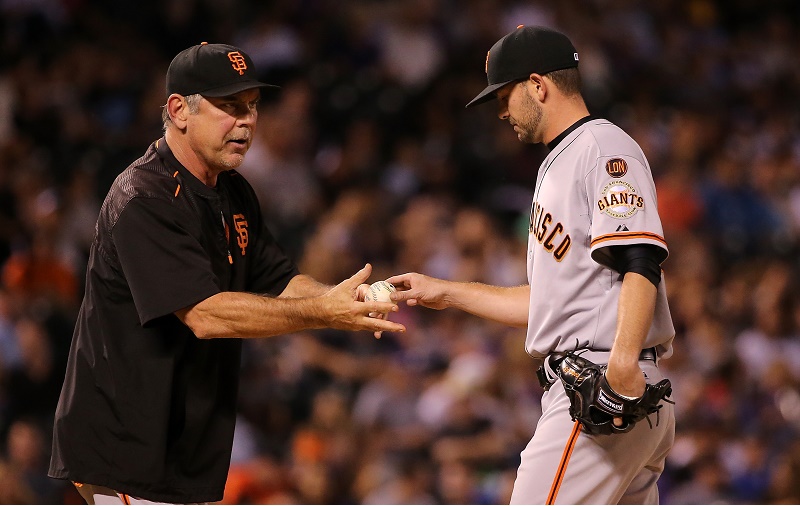 Is anyone glad the San Francisco Giants are not going to the World Series this year? You don't have to speak up. We know you're out there, and there is no reason to blame you. The Giants have had a spectacular, near-dynastic run over the past decade. So we'll wish them a happy offseason and move on.
This year, we are assured to see at least one fresh team in the Fall Classic and several more in the MLB postseason. Imagine the Houston Astros, New York Mets, Toronto Blue Jays, Texas Rangers, and Chicago Cubs all going to the playoffs this season. We're only a few weeks away from that happening.
The mere prospect got us giddy, so we decided to throw out some potential World Series matchups we would love to see. Here are five showdowns that would liven up anyone's October and make the baseball gods ecstatic.
5. Dodgers vs. Yankees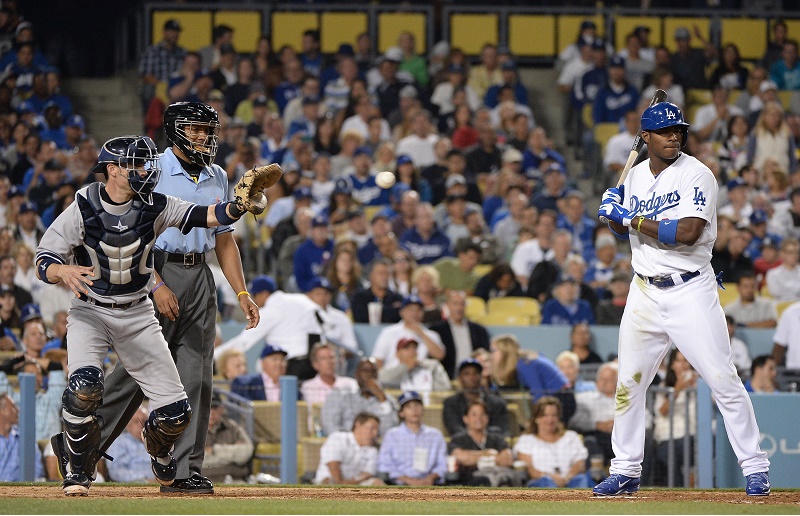 This matchup would reek of money, especially with the insanity of the current Dodgers payroll in mind, but we love the matchup anyway because of what it puts on the field. First of all, seeing two of the coolest uniforms in baseball in two awesome home stadiums would make the aesthetics right.
Second, you get Kershaw and Greinke facing off against A-Rod, McCann, and Teixeira (assuming he's healthy) while Tanaka squares off against Yasiel Puig and Adrian Gonzalez. Third, you get a revival of the classic 1950s rivalry that had two NYC boroughs pitted against one another. Fourth, you get Don Mattingly going back to try and claim his first ring in a place where he earned the nickname Donnie Baseball and the enduring love of a city.
Fifth, we would hope Vin Scully would grace the microphone in some fashion if this series took place. If you love MLB history on any level, this World Series would be epic. Finally, those worried about baseball's standing on the Nielsen scorecard would love the spectacular ratings it would nab for the sport's best-of-seven championship. We have not seen a battle of heavyweights on this level in a while. Neither has Vegas.
4. Cardinals vs. Royals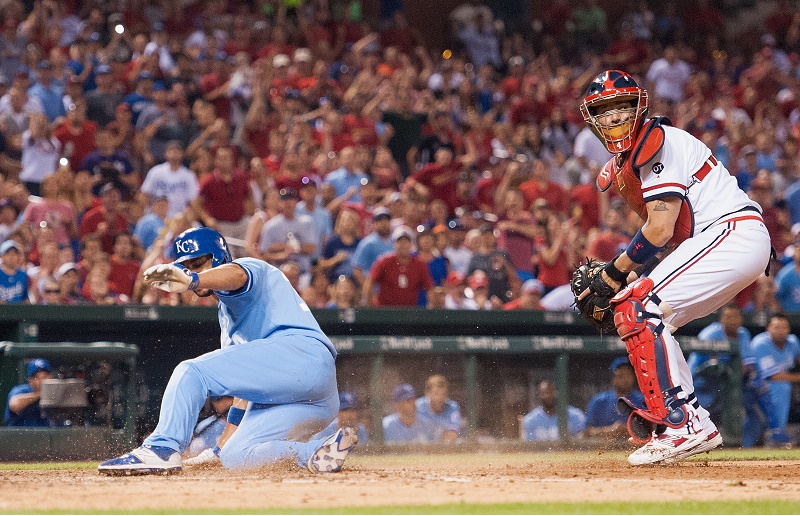 This Show Me State showdown would be everything a Yankees-Dodgers tilt would not. Two teams predicated on fundamentals and contributing to the greater good face off in a battle that would lead to the type of exciting baseball anyone could root for (provided you like good baseball).
Historically, you get a rematch of the 1985 World Series, but pure baseball fans should hope this matchup goes down for the many bunt plays, hit-and-runs, straight steals, diving catches, and slick double plays you would expect to see. There are few villains to hate on either team, making it very much a pleasant Missouri affair.
On the negative side of things, you get one perennial contender (St. Louis) and two teams from the same state, so the powers that be may be distraught at ratings outside the Midwest. That's not our problem, however. We would love this matchup and bet it would gain as many fans of the game as it lost — especially if Kansas City won.
3. Pirates vs. Blue Jays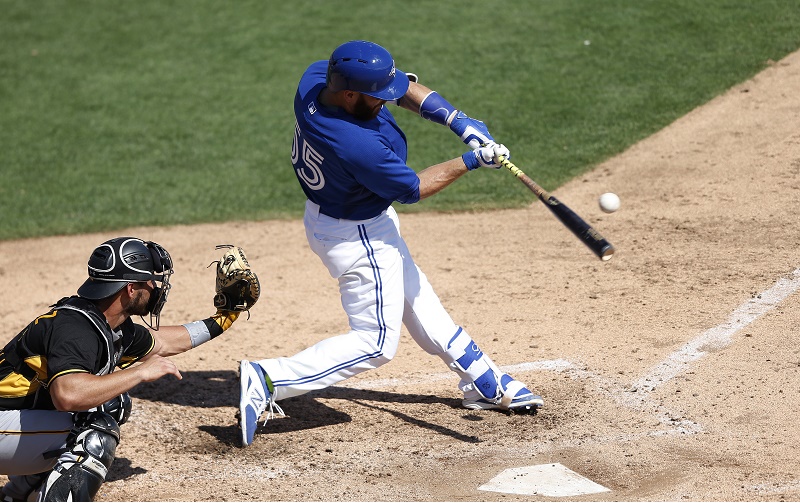 This matchup might not inspire many odes to classic baseball, but we love the idea of working-class Pittsburgh doing battle with the slick, newly minted bully from north of the border. It would be as good a day for jingoism as it would for a revival of baseball's popularity in Canada, North America's lowest-profile country.
But let's get back to the field. The punishing brand of baseball Toronto plays would look good in any series, while we would be ecstatic seeing Andrew McCutchen wreaking havoc on Blue Jays pitching. Let's not forget that — were Pittsburgh an American League team — the Bucs would have the best record in the Junior Circuit (0.5 games ahead of Kansas City).
The Pirates also have the second-best ERA in baseball, so it would be strength (Pittsburgh pitching) versus strength (Blue Jays hitting). Finally, there would be a vengeance element as well. The last Jays' World Series (in 1993) came against the Phillies, Pennsylvania's (and baseball's) oldest franchise.  Scores, if properly remembered and accounted for, could be settled in some backhanded way.
2. Astros vs. Mets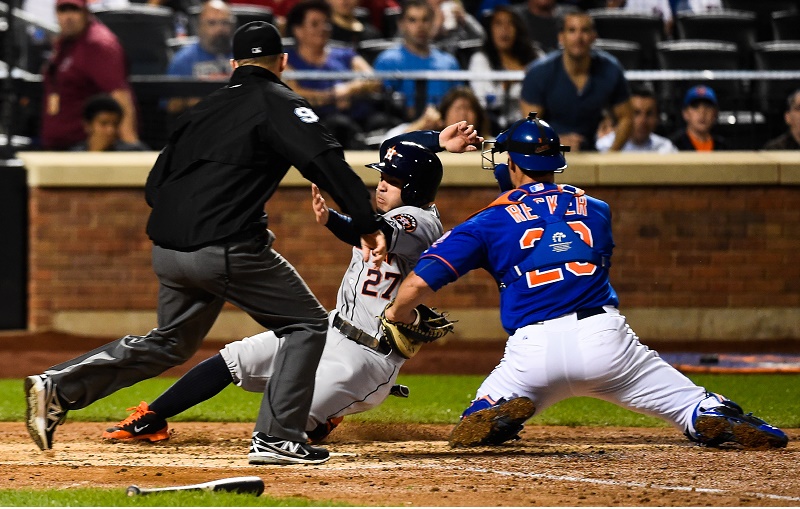 Back in 1986, the Astros and Mets faced off in an epic NLCS that still ruffles the feathers of the participants. Nearly two decades later, you have two upstart teams who few picked to go anywhere about to make the playoffs, and they are now in different leagues, so they could actually face each other in the World Series.
Both have incredible pitching (Dallas Keuchel for Houston, Harvey and deGrom for New York) and fiery superstars picked up at the trade deadline (Carlos Gomez, Yoenis Cespedes). Frankly we would love to see the Matt Harvey drama play out — Scott Boras brooding in the wings, Terry Collins growing increasingly cranky — for several series in October.
Then there is the on-field action. You can almost see Harvey brushing back Gomez, Cespedes hitting a walkoff home run, and Jose Altuve going 6-for-6 on different (or the same?) nights. Like some other matchups, this tilt would involve two underdogs no one expected to succeed in 2015. The hating would kept to a minimum.
1. Cubs vs. Rangers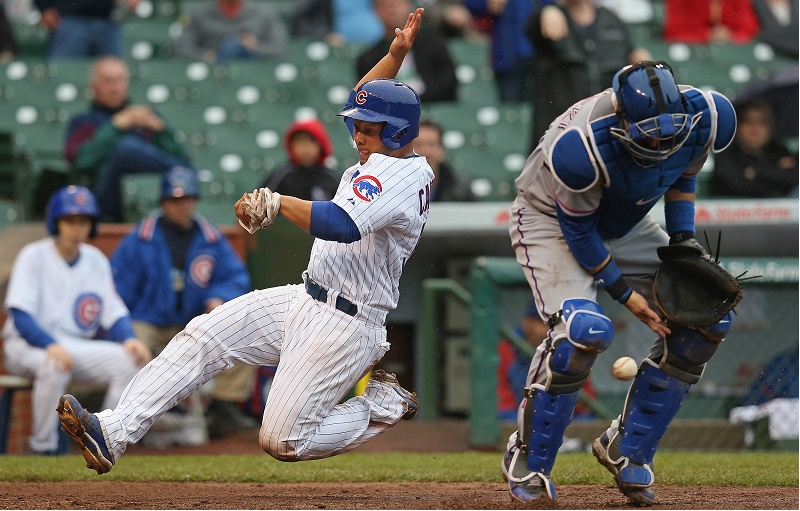 When was the last time the Chicago Cubs won the World Series? You have to go back to 1908 for that one. How about the Texas Rangers? Since they debuted in Arlington in 1972, never. On those criteria alone, you have a fascinating World Series, one that would please the history books on some level.
Geographically, the two teams are far enough apart and represent different ways of life (big city versus Big Texas), so consider those buttons pushed as well. The cast of characters is very interesting, from rookie Kris Bryant and ace Jake Arrieta to new manager Joe Maddon. Animosity toward these Cubs remains fairly low.
The Rangers are one of the great comeback stories of 2-015. Left for dead by mid-summer, Texas has restocked (Cole Hamels), recovered (Derek Holland), and otherwise been rejuvenated as other AL West teams faltered. We're not sure why, but so many baseball fans have begun rooting for them, and the Cubs-Rangers series would be improbable enough to be thrilling. They would be high-scoring affairs as well, we imagine.
Connect with Eric on Twitter @EricSchaalNY
Statistics are courtesy of Baseball Reference.