MLB: 5 Moves the Angels Need to Make in the Offseason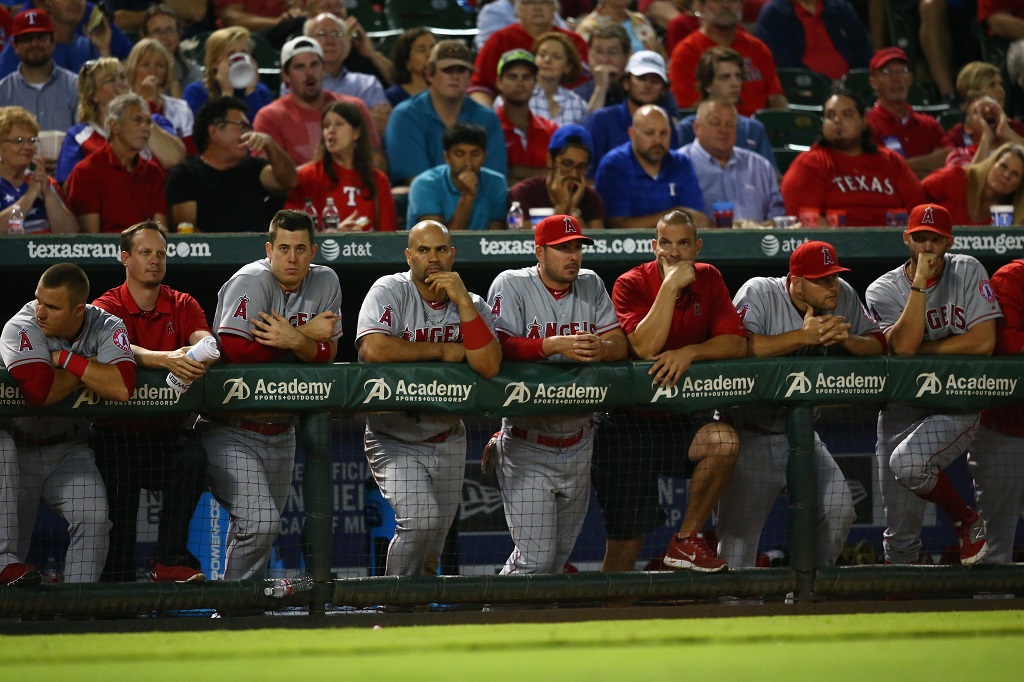 Entering the 2015 regular season, the Los Angeles Angels had lofty expectations of repeating as AL West champions and hoisting their second World Series trophy in franchise history. The six-month trek featured many ups and downs that included several key injuries to players such as closer Huston Street and third baseman David Freese. Despite that, the Angels were able to stay in playoff contention up until the final game of the season.
With Los Angeles unable to fulfill any of their expectations, here are five moves that they most make in the offseason.
1. Acquire a starting pitcher
The Angels began the season a man down in the starting rotation with Tyler Skaggs recovering from Tommy John surgery, but the injury bug didn't stop there: Jered Weaver was lost a short stretch due to a hip injury, Matt Shoemaker dealt with ongoing oblique issues, and C.J. Wilson was lost for the year in August due to season-ending elbow surgery. Despite all of this, Garrett Richards had a strong season after suffering a torn left patellar tendon last year posting a career-high 15 wins while holding a 3.65 ERA in 207.1 innings pitched.
There were also other notables — think Hector Santiago, who had a stellar first-half of the season that helped him earn his first All-Star, and Andrew Heaney, who showed much promise in his 18 starts. Even with that, the Angels should look to add another viable starting pitcher to their rotation. Wilson looks to be on the downturn of his career and Shoemaker didn't show much reason to assure that he could return to his 2014 form.
In the free agency market David Price or Johnny Cueto will be available, and it's clear that Los Angeles must make a legitimate run at either pitcher in free agency. Adding either would solidify the starting rotation with another ace aside from Richards.
2. Address their bullpen woes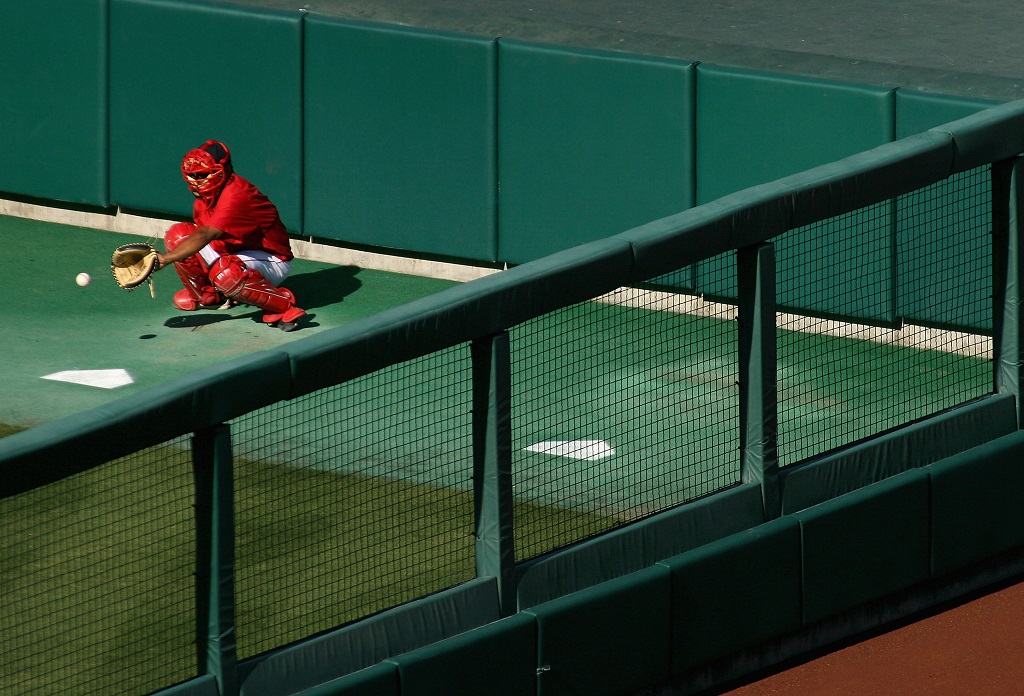 If there was one area that the Angels struggled most, it would be in their bullpen — a merry-go-around for much of the regular season. Mike Morin, following an impressive rookie campaign last year, was a shadow of his former self in his second season, and Joe Smith had trouble finding a consistent rhythm throughout the season. Street struggled at times while dealing with a nagging groin injury, while others such as Cam Bedrosian and Fernando Salas looked out of sorts.
The long and short of it is that Los Angeles's bullpen ranked 18th in ERA (3.86), and had the ninth highest opponent batting average against (.250). This makes adding an arm to the bullpen a must this upcoming offseason.
3. Add a left fielder
After Josh Hamilton flamed out earlier in the season and was dealt to the Texas Rangers, it opened up a huge hole in both the power department and left field. Mike Trout and Kole Kalhoun both filled the void in regard to power tailing 67 home runs between them, but the team still struggled to field a productive everyday left fielder.
With Matt Joyce struggling to swing the bat with any consistency, the team went out and acquired veteran help at the trade deadline adding David DeJesus, Shane Victorino and David Murphy. Although each had their moments with the team, they all showed that they can't fill that huge void. There will be a couple of big names left fielders in free agency such as Yoenis Cespedes and Justin Upton. If new general manager Billy Eppler wants to make a big splash, one of these players could be a prime target.
4. Retain David Freese (or find another option)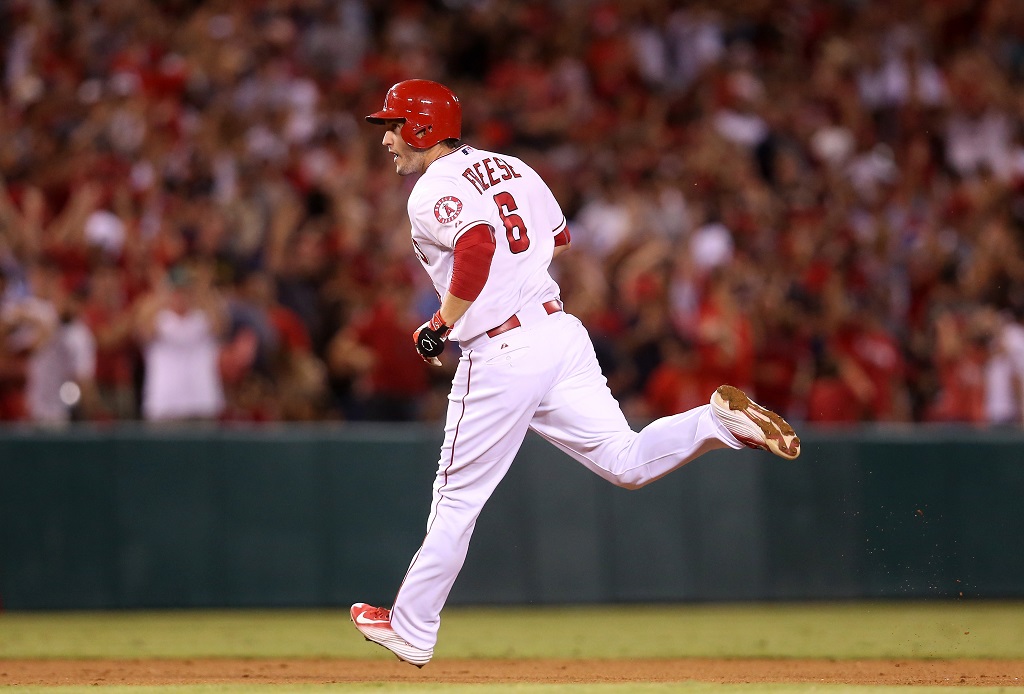 In his second full season with the Angels, David Freese saw similar production playing in his fewest amount of games (121) since 2011. The 32-year-old was once again hampered by injuries that forced him to miss nearly a month and a half of the season. He was able to return in September and did quite well batting .337 with three home runs and 13 RBIs for the month.
With Freese entering yet another offseason with his future with the team up in the air, the Angels will once again have a tough decision to make. Los Angeles has built a strong relationship with the six-year veteran and not to mention that they have a couple of long-time teammates in Albert Pujols and Fernando Salas on the team. If the Angels want to pursue a long-term contract with Freese, it appears like it could be possible, but the team could also look at other options in free agency. The team could pursue Chris Davis, who has experience in playing the hot corner in his major-league career.
Los Angeles could also look in house toward the inexperienced route by giving Kaleb Cowart a shot at earning the job in spring training next March.
5. Add depth
Entering every offseason, there is always a need to add more depth on the team on both the pitching staff on positional players. This past season the Angels relied heavily upon their younger players and call-ups to handle major role throughout the season. They could retain of some of the veterans like Victorino or Murphy. The team could also get veteran help in the shape of infielder Mike Aviles, super-utility man Ben Zobrist, or infielder Kelly Johnson.
Ultimately, there will be plenty of players to choose from come free agency or in the trade market; it will just be up to the Angels to make those moves.