MLB: 5 National League Prospects to Watch in 2016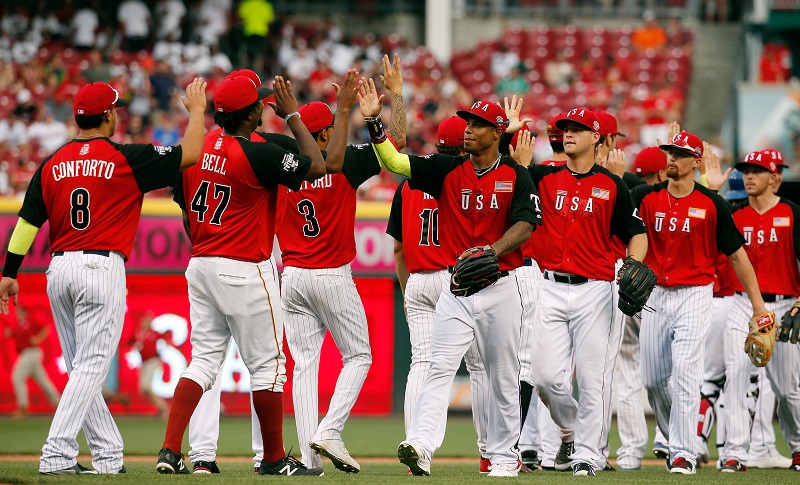 In 2015, the National League rookie class was deep and talented. You had Kris Bryant, the eventual Rookie of the Year; Kyle Schwarber, the MVP of the Futures Game who starred in the NLDS for Chicago; Michael Conforto, a breakout sensation for the Mets; Matt Duffy, who locked down third base for the Giants; Noah Syndergaard, alias Thor; and Jung Ho Kang, the Pirates shortstop whose sensational rookie season was cut short by injury.
That list only skims the surface of what was a historic rookie takeover that eventually had World Series implications. Thankfully, the 2016 class looks like another promising one. Some players already got a taste of the action last season and are ready to hit the ground running on Opening Day. For others, we may see a more Bryant-esque route that begins with a month or so in the minors before they get the call. Here are the five NL prospects ready to have their breakout seasons in 2016.
1. Jose Peraza, Reds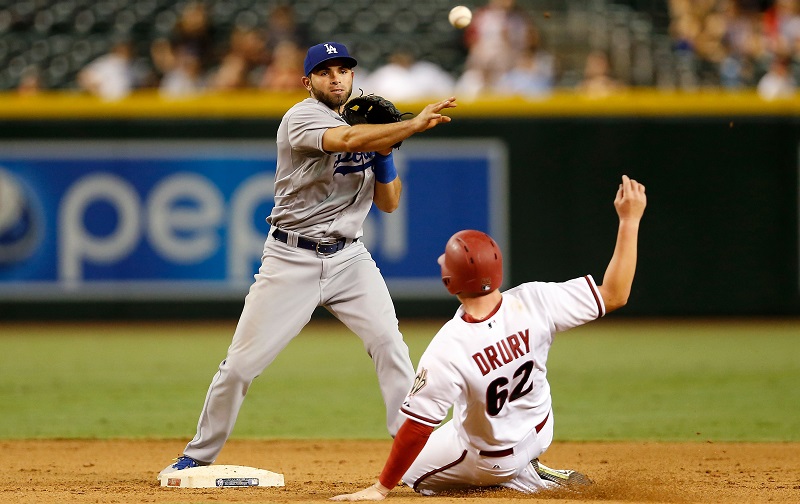 Prior to his trade to Cincinnati, Jose Peraza looked like he would get a lot of playing time in LA with Chase Utley as the other option at second. Now he stands behind Brandon Phillips, a player the Reds have tried to deal on multiple occasions this offseason. At some point, we expect Phillips to go and Peraza to get his chance. With the Reds in full rebuild mode, they have much more incentive to begin developing the 21-year-old infielder who had a .302 average across his minor-league career.
2. Steven Matz, Mets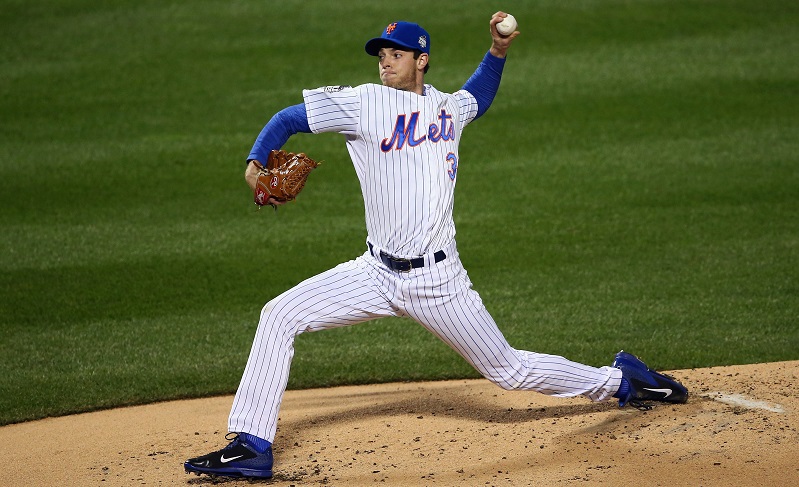 Steven Matz has already made a World Series start (5 IP, 2 ER) and has a sandwich named after him, but his six career starts keep him defined as a prospect ahead of the 2016 season. In Matz's case, we know he is part of the Mets rotation and, health permitting, will make 30 starts for Terry Collins' club next season. For the record, Matz was a perfect 4-0 with a 2.27 ERA for New York last season, posting 34 SO to 10 BB. He turns 25 in May.
3. Corey Seager, Dodgers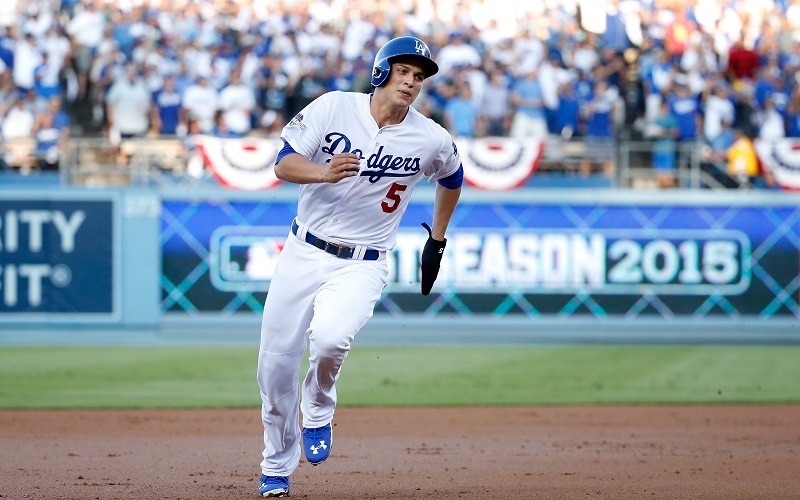 With injury and ineffectiveness hitting the Dodgers late last season, Corey Seager got his call up in September and made an immediate impact at short. The 21-year-old hit .337 with 4 HR and 17 RBI (.986 OPS) in 27 games that month. He made such an impression that Don Mattingly had no problem penciling him into the lineup when LA faced the Mets in the ALDS. We expect him to be a top Fantasy candidate as well as an impact player for Dave Roberts next season.
4. Lucas Giolito, Nationals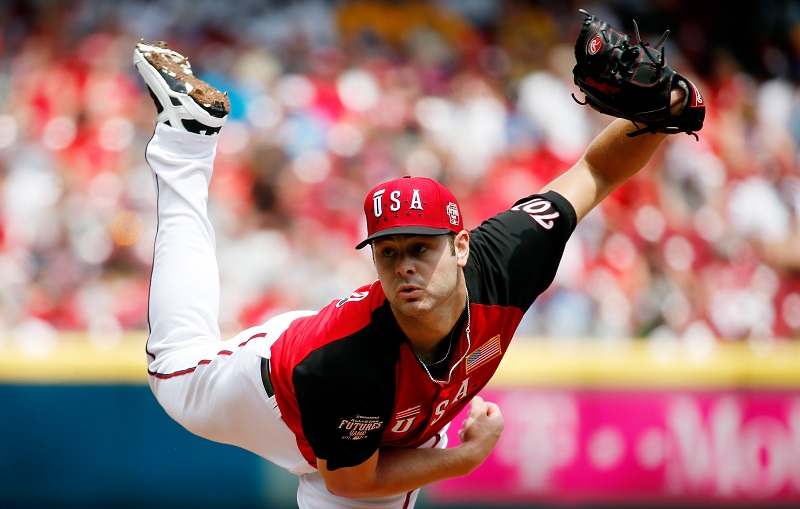 The Washington Nationals lost two starting pitchers since the 2015 season ended, leaving an opening if Tanner Roark or Blake Treinen don't win the job outright in Spring Training or struggle in the season's opening weeks. From that point on, we expect Lucas Giolito to be part of the big-league roster. At 6-foot-6 and 255 pounds, the 21-year-old right-hander has been tearing through the minor leagues. He should start the season in Triple-A and make his move to the capital city by June.
5. Tyler Glasnow, Pirates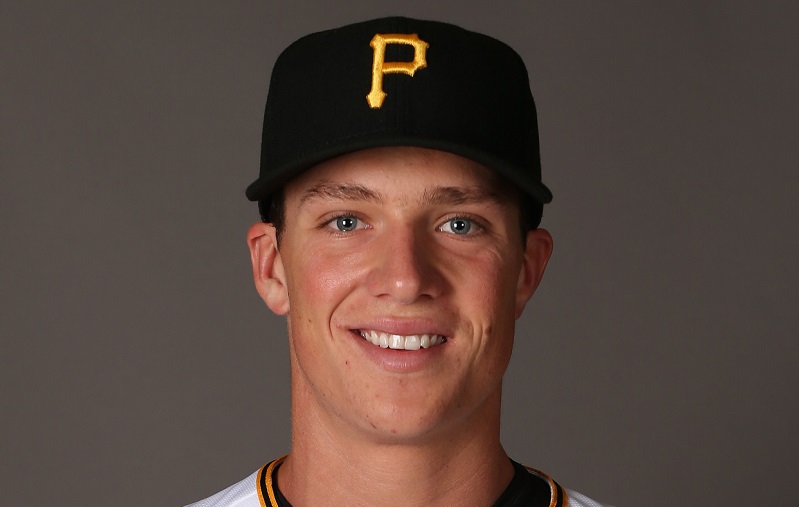 The top of the Pirates rotation looks strong with Gerrit Cole and Francisco Liriano back in 2016. Beyond that, the trio of Jonathan Niese, Jeff Locke, and Ryan Vogelsong has more questions than a "Jeopardy!" rerun. Good thing 21-year-old Tyler Glasnow continued blazing his trail of scorched earth into AAA last season. Because of Pittsburgh's concern about service time, we might see Glasnow make his debut sometime in May, but it's easy to see him locking down a spot if he maintains his form in the big leagues.
Statistics courtesy of Baseball-Reference.com and Baseball America.
Connect with Eric on Twitter @EricSchaalNY