MLB: 5 Pitchers Who Could Bounce Back in 2016
The following group of Major League Baseball hurlers displayed wild bouts of inconsistency, mediocrity, and downright horribleness during the 2015 season. Some produced career-high earned-run averages and served up home runs like it was their job; one guy sandwiched a lengthy stint on the disabled list with multiple rough outings and then a string of solid starts to close; and two pitchers produced okay numbers, but certainly not up to their previously set standards. After recently looking at five batters primed for a comeback, we now move onto the arms. Here are five pitchers who could bounce back in 2016.
1. Rick Porcello, Boston Red Sox
2015 statistics: 9-15, 4.92 ERA, 172 IP, 196 H, 25 HR, 38 BB, 149 SO in 28 GS
On December 11, 2014, career-long Detroit Tigers pitcher Rick Porcello was traded to the Boston Red Sox. Then, in early April, after Spring Training and before he even threw a pitch in the regular season, the Boston front office extended Porcello's contract for four years and over $80 million. After eight good starts in a Sox uniform, things quickly turned sour for the newcomer. When all was said and done, Porcello turned in a 9-15 mark and a 4.92 ERA in 28 starts over the season, both of which were career-worsts.
The peripherals were not pretty either, as the righty also produced career-worsts in home runs allowed (25), hit by pitches (10), and wild pitches (12). Now slated as the No. 3 starter in the Sox rotation, Porcello will look to turn his Boston career around. Although he has been a high-contact pitcher over the course of his career, he has made it work, and a high-octane offense should give him a decent shot at bouncing back in 2016.
2. Justin Verlander, Detroit Tigers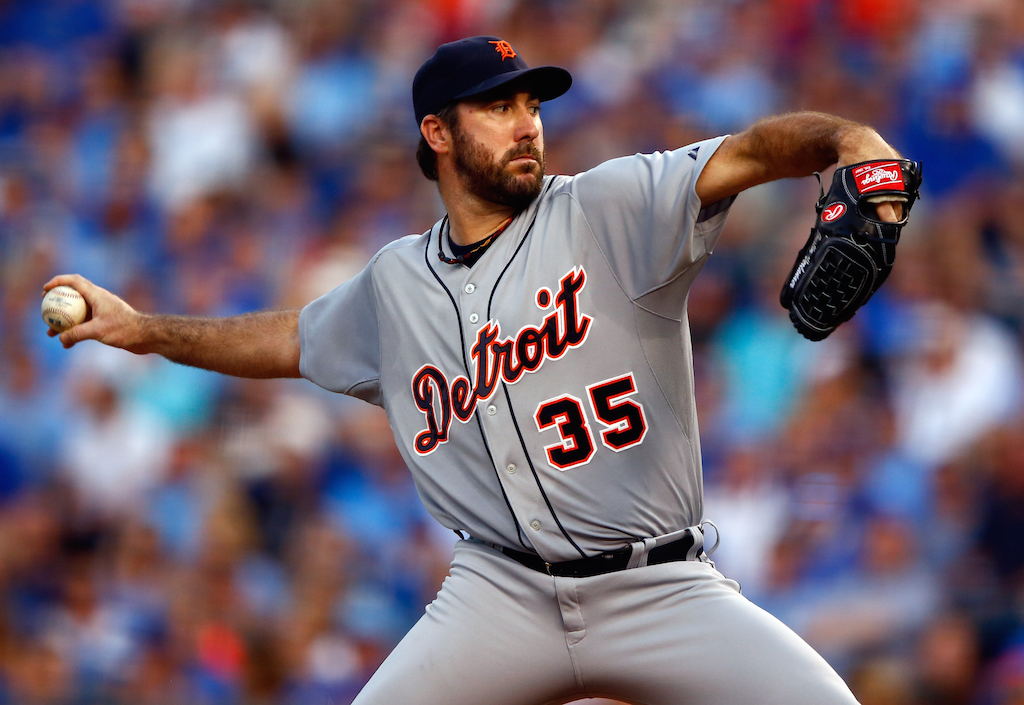 2015 statistics: 5-8, 3.38 ERA, 133.1 IP, 113 H, 13 HR, 32 BB, 113 SO in 20 GS
If you look at Tigers starter Justin Verlander's August and September game log from a season ago, you will see terrific numbers, almost reminiscent of his 2011 Cy Young days. Throw in the fact that he did not make his first start until June 13 and had four starts between mid-June and early-August where he allowed at least five earned runs, and you have a completely different pitcher.
Overall, the 5-8 mark was not exactly indicative of how well Verlander pitched on the whole, as his 3.38 ERA and 113-to-33 strikeout-to-walk ratio were solid, but it is clear that No. 35 is not the same flamethrower that he once was. Still, if he can build off of last year's second-half success, there is no reason why the 33-year-old cannot still be a top-of-the-rotation arm.
3. Yordano Ventura, Kansas City Royals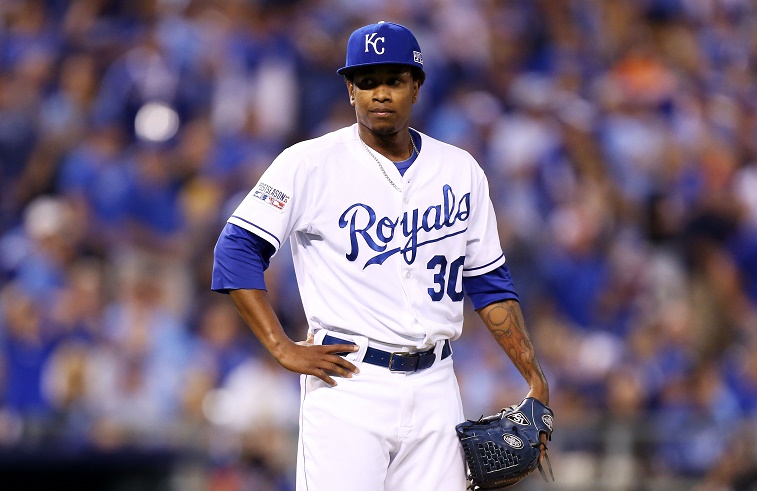 2015 statistics: 13-8, 4.08 ERA, 163.1 IP, 154 H, 14 HR, 58 BB, 156 SO in 28 GS
As a still on-the-rise 24-year-old, Kansas City Royals starting pitcher Yordano Ventura's 2015 campaign would probably have to be classified as "uneven." There were certainly times when he looked like the dominant guy who finished sixth in the 2014 AL Rookie of the Year voting, yet there were periods of the season where he looked like a lost cause on the mound.
The overall numbers were not bad, but certainly a regression from his first full year in the bigs. His ERA jumped nearly a full run to 4.08, he pitched about 20 fewer innings, and his WHIP, hits per nine innings, and home runs per nine innings all went up a touch. Ventura has the stuff and the youth to come back with a big year in 2016.
4. James Shields, San Diego Padres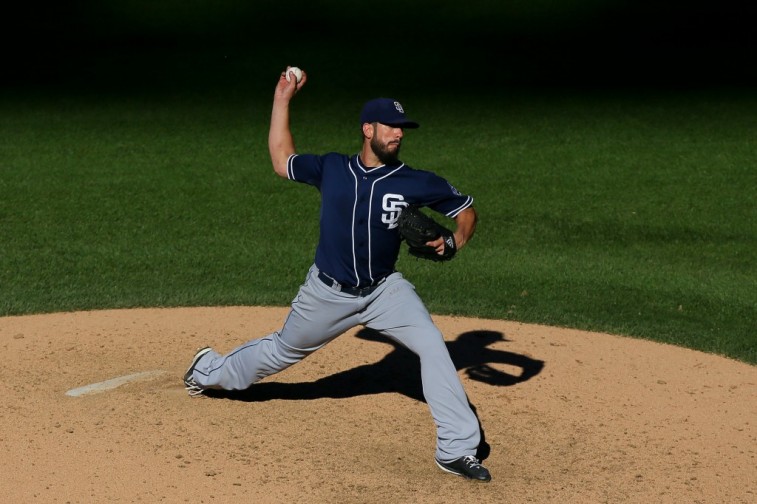 2015 statistics: 13-7, 3.91 ERA, 202.1 IP, 189 H, 33 HR, 81 BB, 216 SO in 33 GS
Again, like with Verlander and Ventura, San Diego Padres starter James Shields' stats in 2015 were not awful, just not what we are used to seeing from the 10-year veteran. There was some good (13-7, 202.1 IP, 216 SO) and some bad (33 HR, 81 BB). His 3.91 ERA would look better if he still pitched in the AL, but that was curiously his highest figure since 2010.
At this point in his career, you know what you are going to get with "Big Game James." He is good for at least 200 innings (he has reached the threshold in nine straight years) and he is good for a lot of strikeouts (2015 was his third time surpassing 200). For Shields to bounce back to being a certifiable No. 2 behind Tyson Ross, he will need to cut down on the long balls and find his control again.
5. Jeff Samardzija, San Francisco Giants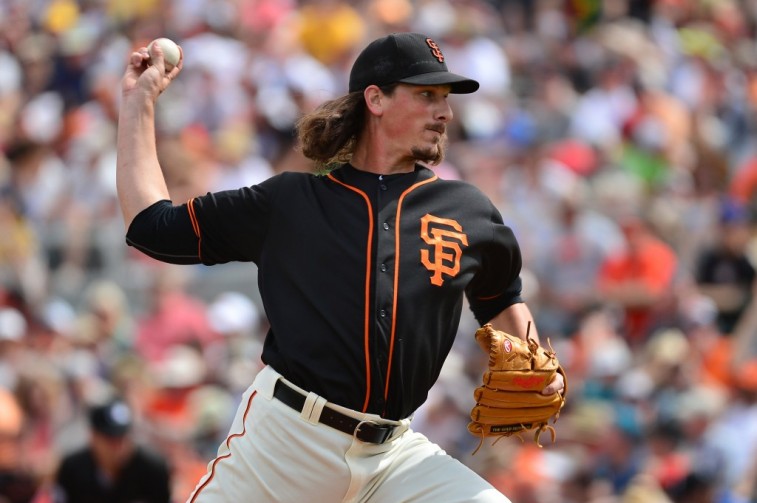 2015 statistics: 11-13, 4.96 ERA, 214 IP, 228 H, 29 HR, 49 BB, 163 SO in 32 GS
Last (and probably least) is San Francisco Giants new acquisition Jeff Samardzija. Like Porcello, "Shark" was atrocious in his first season with a new club in 2015. In his only year with the Chicago White Sox, Samardzija had an 11-13 record, which easily could have been much worse. His ERA (4.96), runs allowed (122), earned runs allowed (118), and home runs surrendered (29) were all career-highs, and the 228 hits allowed were the worst in MLB.
At least the former Notre Dame Fighting Irish football player was durable, posting 32 starts and 214 innings. Remarkably Samardzija did show spurts of dominance in 2015, as he recorded a pair of complete game shutouts. The potential is there, but given his inconsistent track record, the 31-year-old is probably the biggest roll of the dice among this group of five.
Follow Victor on Twitter @vbarbosa1127
Statistics courtesy of MLB.com, Baseball-Reference.com, and ESPN.com.