MLB: 5 Pitchers Winning the Rotation Battles This Spring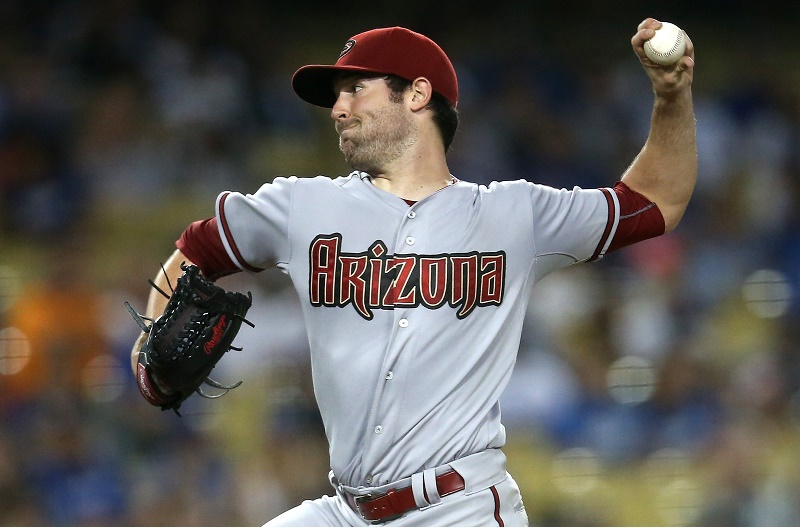 For fans who like seeing brand-name players show off their talents, MLB Spring Training can be disappointing. Veterans are usually on the scene to fulfill obligations and loosen up for the regular season. In Ball Four, readers experienced Hall of Famer Whitey Ford telling Jim Bouton to get a tan down in Florida so coaches think he's in shape. That about sums up what you will get from established stars.
On the other hand, players fighting for a roster spot have everything to lose. Whether it is a young prospect hoping for a call-up later in the year or a journeyman looking to re-enter a Major League rotation, spring is the time to have that breakout performance. Following our look at the position players crushing the ball in the Grapefruit and Cactus Leagues, we turn to the arms race. Here are five pitchers on their way to winning their rotation battles.
1. Robbie Ray, Arizona Diamondbacks
All eyes will be on Zack Greinke and Shelby Miller in Arizona, but the Diamondbacks need improvements throughout their rotation to contend in the NL West this season. In the battle for the fifth spot in the rotation, Robbie Ray has taken the lead in Cactus League action with three strong performances.
Ray kicked off the spring by throwing nine scoreless innings before allowing two runs against the White Sox in his third start. The 24-year-old lefty has continued to maintain a high strikeout rate in exhibition play (9 SO in 9.2 IP). With Archie Bradley showing some rust and Ray dealing, the final rotation spot looks like his to lose.
2. Aaron Sanchez, Toronto Blue Jays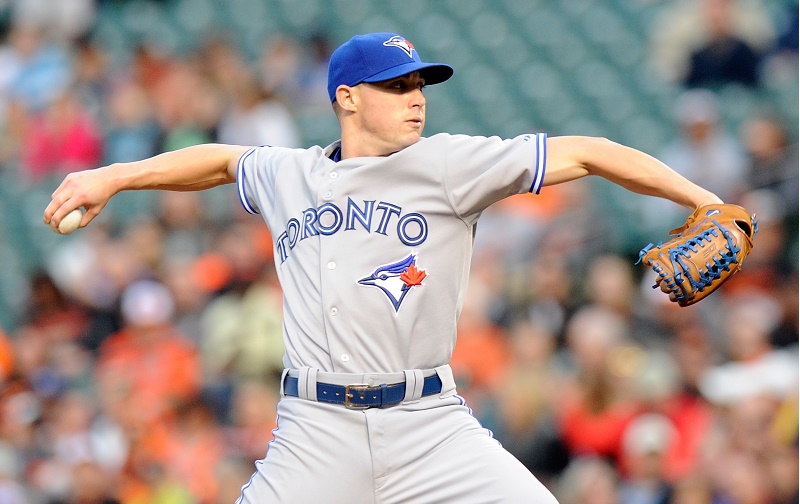 Who's on fifth in Toronto? Jesse Chavez, Drew Hutchison, and Gavin Floyd have a chance, but Aaron Sanchez separated himself from the pack with four scoreless innings on March 13 against Tampa. Sanchez allowed 1 H and 1 BB while striking out four, giving him a 2.00 ERA and 1.11 WHIP in three appearances (9.0 IP) so far. The 23-year-old right-hander has been effective out of the pen but is doing everything he can to start for Toronto in 2016.
3. Tommy Milone, Minnesota Twins
While youngsters battle to make rotations, Tommy Milone is trying to keep his job in Minnesota. The 29-year-old lefty has no minor league options left, which makes his bid for the Twins rotation a do-or-die scenario. He's made the most of it with three strong performances, including four shutout innings versus St. Louis in his longest start. Milone has yet to walk a batter in 9.0 IP and has a sparkling 0.67 WHIP to show for it.
4. Mike Pelfrey, Detroit Tigers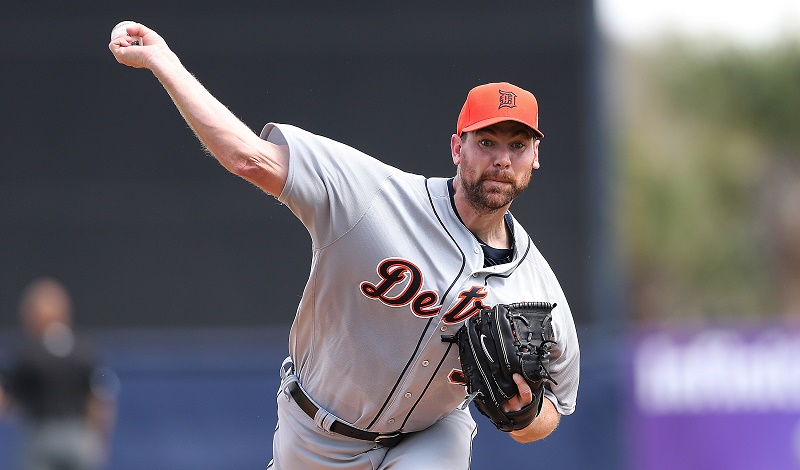 Though he came in on a two-year deal for $16 million, Mike Pelfrey could become a long man in the Detroit 'pen if he doesn't show his worth in Spring Training. The 32-year-old righty is taking most of the doubt out of Brad Ausmus's mind with his effective performance in Florida. Through March 14, Pelfrey was leading all pitchers with 10.1 IP, largely due to his penchant for quick ground-ball outs.
Following his one shaky outing versus the Mets, he had a bounce-back showing with five scoreless innings against Pittsburgh, ending his third start with a 1.74 ERA and 0.77 WHIP. Pelfrey will not strike out a ton of batters, but the right-hander could be a rock at the back end of the rotation — something Detroit sorely missed last season.
5. Mike Bolsinger, Los Angeles Dodgers
The Dodgers have been one of the teams bitten by the injury bug this spring, and the news about Brett Anderson made the rotation seem positively brittle. Enter Mike Bolsinger, who has given LA hope with his sparkling performance in the opening weeks. In three appearances, the 28-year-old righty posted a 2.00 ERA and 0.89 WHIP across 9.0 IP. He hasn't impressed as far as strikeout-to-walk ratios are concerned, but his sharp command makes him a strong rotation candidate when LA breaks camp.
Connect with Eric on Twitter @EricSchaalNY
Statistics courtesy of MLB.com.