MLB
MLB: 5 Players Poised for a Comeback in 2016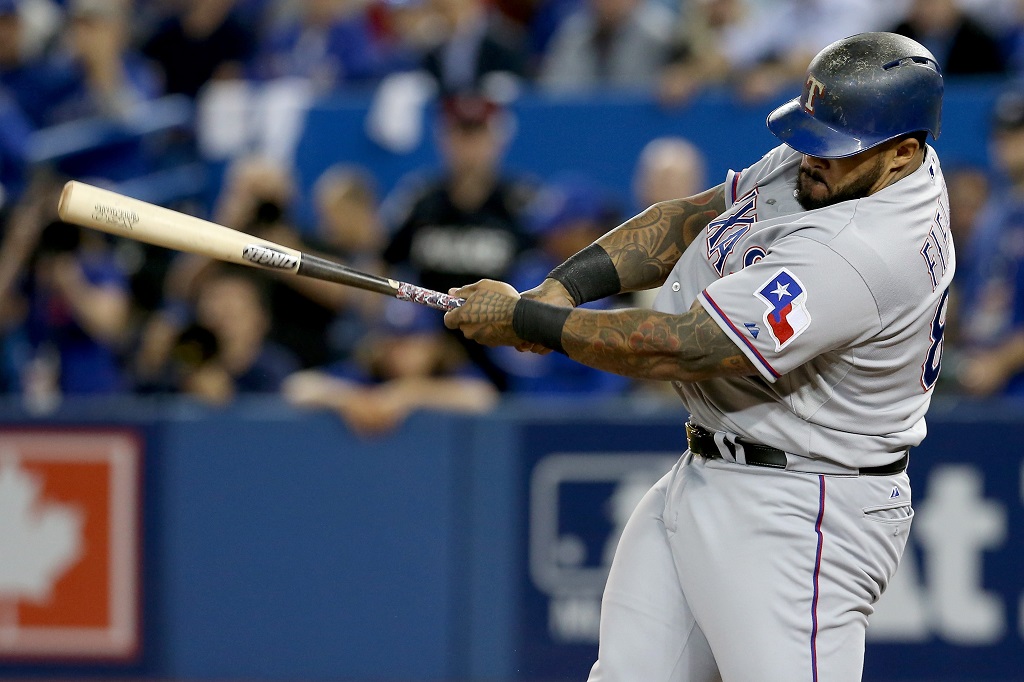 In June 2014, Texas Rangers general manager Jon Daniels wished he had a do-over for his brilliant move of trading perennial all-star Ian Kinsler to Detroit for slugger Prince Fielder in the previous offseason. After 42 games and a paltry three home runs, Fielder was shut down for a season-ending neck surgery. The move that added left-handed power to the Rangers was beginning to look even worse than the deal that sent CJ Edwards and Justin Grimm (among others) to the Cubs for Matt Garza.
Defying skeptics, Fielder made an impressive comeback in 2015, batting over .300 with 23 home runs and 98 RBIs — the bulk of that production coming later in the season. Fielder's contribution led to him being named the 2015 AL Comeback Player of the Year and sparked the Texas Rangers to a surprise AL West crown.
With blockbuster trades and Hall of Fame balloting in the spotlight, far less attention has been paid to the players who missed the 2015 season due to injury or suffered through down years. These are the ones poised for a comeback (or first taste of glory) in 2016. There is no shortage of candidates. Here is our list.
1. Zack Wheeler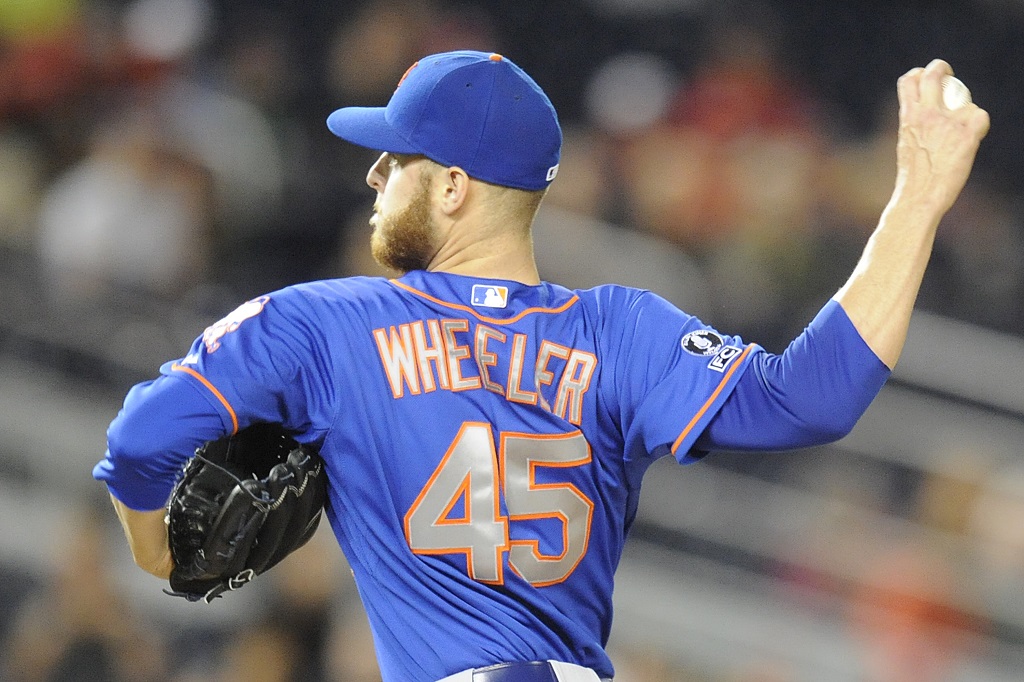 On a team already boasting a young, high-velocity pitching staff, the return of hard-throwing Zack Wheeler represents an embarrassment of riches. A former first-round pick by the San Francisco Giants in 2009, the native Georgian was traded to the Mets in July 2011 for veteran outfielder Carlos Beltran. After success at every stop along the minors, Wheeler — with a upper 90s fastball and wipeout curveball — made his Mets debut in June 2013 and finished the season at 7-5 with a 3.32 ERA in 17 starts. In 2014, with the team finishing 17 games out of first, Wheeler put together an 11-11 season along with a 3.54 ERA and 187 strikeouts in 185.1 innings.
Wheeler's 2015 season was over before it started when he underwent UCL (aka Tommy John) surgery in March. General manager Sandy Alderson said there was some concern regarding Wheeler's elbow in the 2014 offseason. But Wheeler is hopeful that he will join the roster of young Met hurlers in June, 2016, but it's a bit uncertain where he fits in with Jacob deGrom, Matt Harvey, Noah Syndergaard, and Steven Matz entrenched as starters.
While on the DL, the Mets were close to trading Wheeler to the Brewers in July but the deal fell through. Yes, we all remember Mets shortstop Wilmer Flores crying at the thought of leaving the team. With some great arms in place, the Mets can keep Wheeler on a tight leash as a fifth starter (with the controversial innings limit) and consider him an insurance policy should one of the Big Four wind up with some mid-season aches and pains.
2. Yu Darvish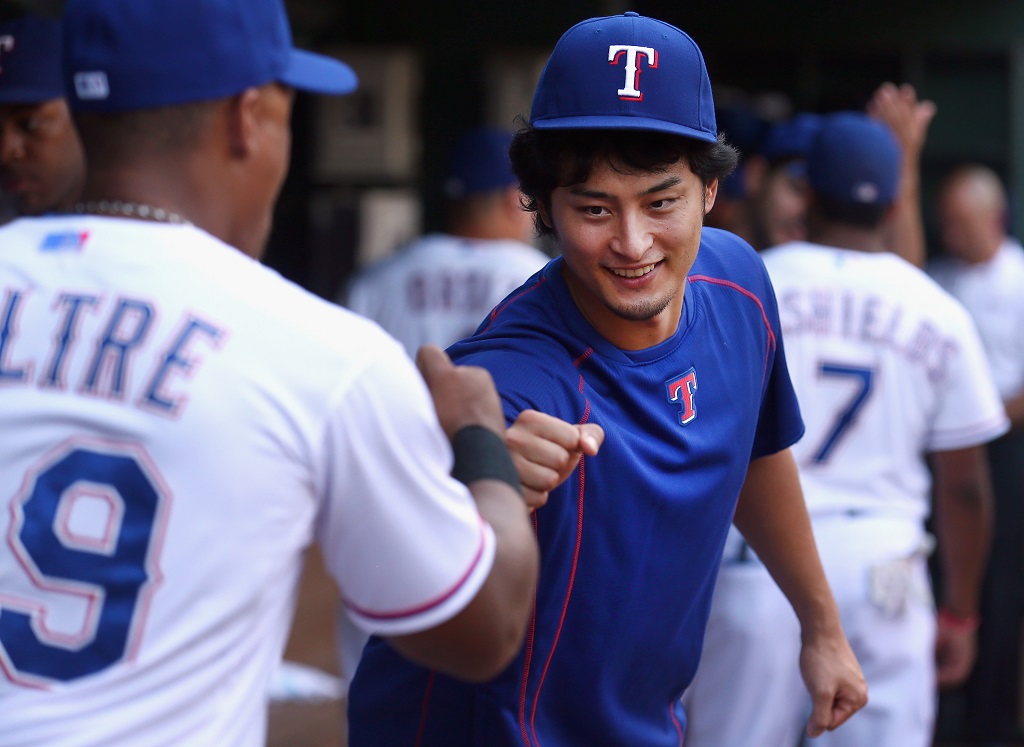 After establishing himself as one of the best top-of-the-rotation pitchers since arriving on the scene in 2012, Yu Darvish missed the entire 2015 season with Tommy John surgery after one spring training start. In his first three seasons after being posted by Japanese baseball, the former Nippon-Ham Fighters star won 39 games while earning $10 million annually from the Texas Rangers. In 2013, Darvish finished second to Max Scherzer in AL Cy Young voting.
With Darvish's March 2014 surgery a success, he is on track to return 14 months after going under the knife, which should have him back in the Rangers' fold sometime in May 2016. As the UCL repair procedure continues to advance in technique, a Chicago hospital study reports that pitchers often come back better than before, with lower ERAs and homers allowed. This, along with the acquisition of Cole Hamels to handle pitching ace responsibilities, should allow Darvish to ease his way back into the game, upping his chances for a strong comeback season. He currently is in his native Japan, expected to resume his pitching regime before spring training.
3. Jurickson Profar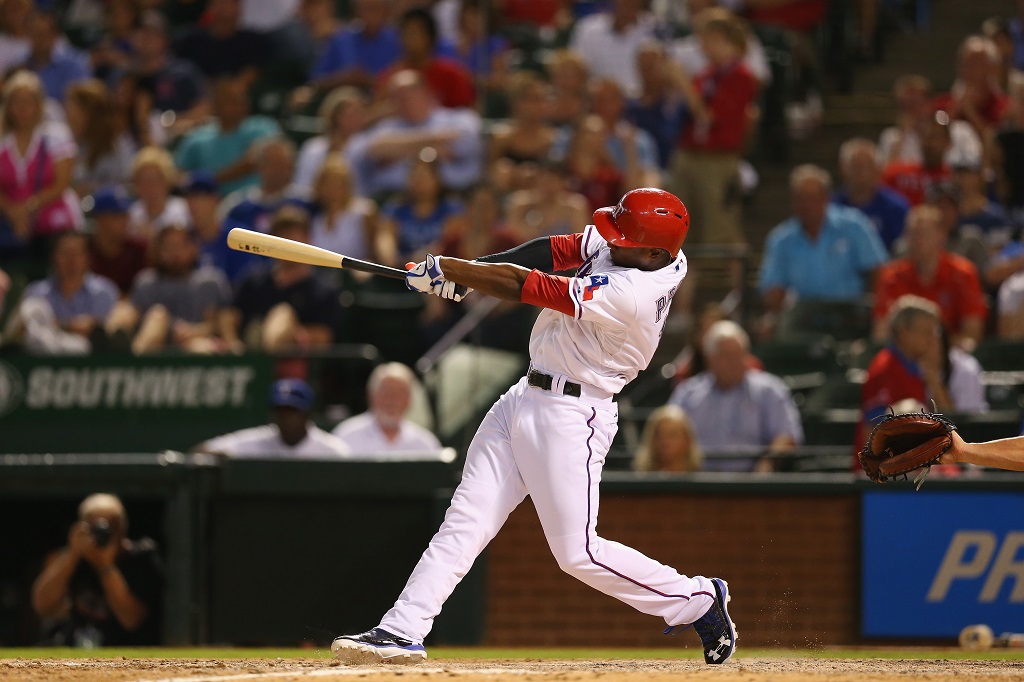 Once touted as Baseball America's top prospect, Curacao-born Jurickson Profar is making strides to resume his once-bright career for the Texas Rangers. Profar missed the 2014 and 2015 seasons with a shoulder injury, which was re-injured and required surgery.
Profar, who will only be 23 when the 2016 season starts, made his debut with the Rangers before his 20th birthday and slammed a home run in his first at bat. A middle infielder, Profar's most significant rehabbing is taking place at the Arizona Fall League where he is batting .260 as a designated hitter. He has yet to play the field but is playing long toss with the goal of being back at either short or second come spring training.
If a comeback happens, it might not happen in Texas. Profar is blocked at short by Elvis Andrus (committed until 2022) and Rougned Odor at second, so the Rangers have been in trade talks regarding Profar, with the Yankees in the lead. Clearly nothing notable will happen until Profar proves he can man short or second.
4. Yasiel Puig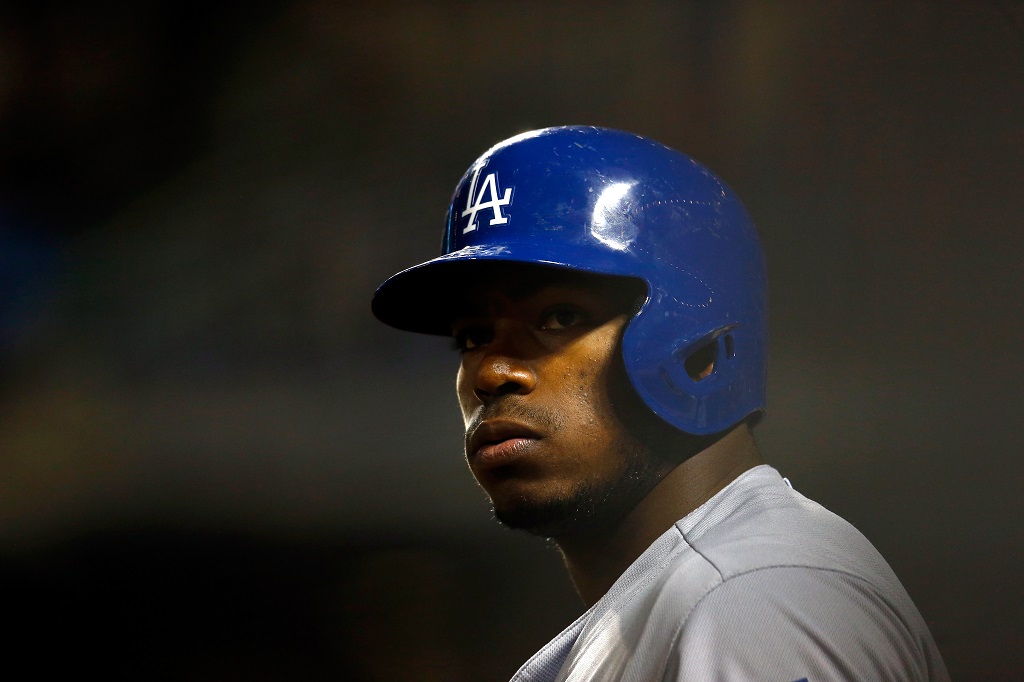 Few players in the last decade have exploded onto the scene with the flair and success of Cuban defector Yasiel Puig. After tomahawking fastballs in the Arizona Rookie League in 2012 and the minors in 2013, Puig was called up to the Bigs in June 2013. The remainder of the season was the Yasiel Puig Show with dramatic home runs, spectacular catches, and laser-beam throws from right field. Puig finished the season with a batting average of .319 in 104 games with 19 home runs and 42 RBIs.
Puig continued his strong play in 2014, ending the season with a batting average of .296 with 16 home runs and 69 RBIs and was named a starter in the mid-season classic. That said, Puig often lived in a world of his own with bad base running/mental mistakes, errant plays in the outfield, and a sulky nature that did little to ingratiate himself with teammates and fans.
The 2015 season was not kind to the Cuban phenom with a series of trips to the disabled list for a number of hamstring issues. When he did play, he was lackluster in his approach and his numbers reflected a season to forget — a batting average of .258 with 11 home runs and 38 RBIs.
Observers claim that much of Puig's decline can be attributed to his conditioning, and he is spending the offseason training in Miami to regain his previous form. Puig's 2016 comeback will be based on a number of factors including his willingness to take direction and the naming of a manager who has a knack for getting the best out of talented players. With the Giants ready to retool and Arizona gaining momentum, perhaps it's safe to say as Puig goes in 2016 so go the Dodgers.
5. Aubrey Huff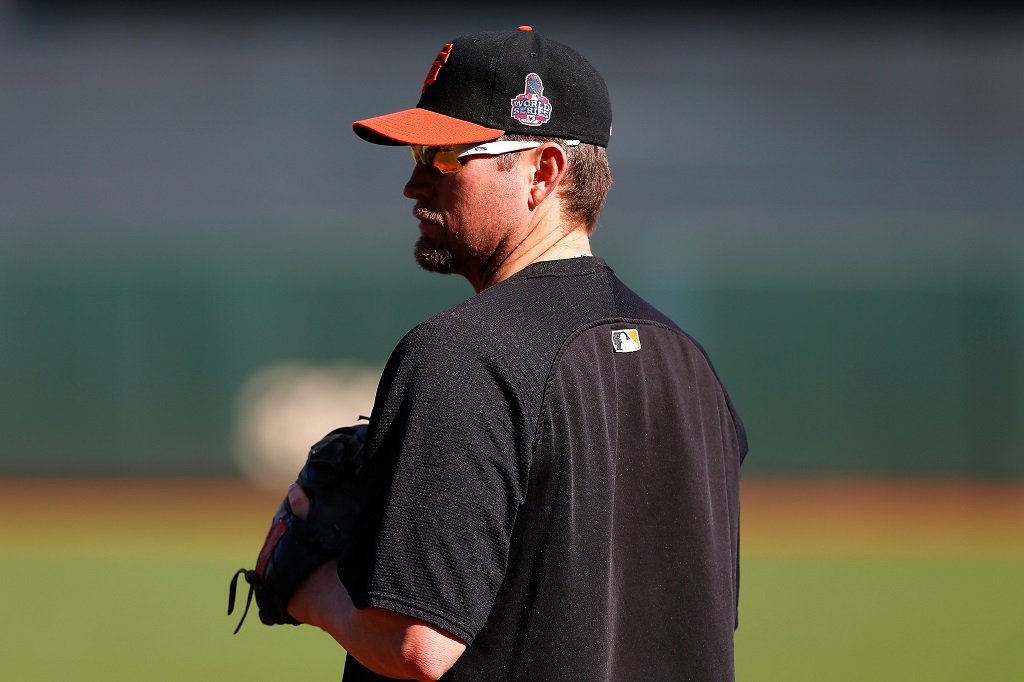 Every offseason has a story that touches the hearts of devoted fans. Aubrey Huff's desired journey back to the majors is this offseason's tale of the (nearly) impossible dream. Suffering from severe anxiety and a sore hip, Huff walked away from the game after the 2012 season, but played much of the year under a cloud of sadness and pain. Two years ago, Huff decided to turn things around, dealing with his depression and getting involved in a training program that would not only heal his ailing hip but help him regain his previous form.
At age 40, despite having a vision for playing in the 2016 All-Star game in his hometown of San Diego, the odds are against Huff. His best season was more than 12 years ago with Tampa Bay, and returning even to his playing condition toward the end of his career is a long shot. Still, fans love a good comeback story even if it does not have a happy ending.
Statistics courtesy of Baseball-Reference.com.