5 Baseball Players Who Weren't Deserving of the MLB Hall of Fame
The Major League Baseball Hall of Fame was created all the way back in 1936 and has 312 members who've been enshrined over the years. The process, which involves sports writers and even former players voting and requires a player to receive 75% to be inducted, is far from perfect. Sure, you have plenty of players that are deserving that make it into the Hall of Fame without problem. But sometimes, deserving players are left out for long periods—such as third baseman Ron Santo, who finally was selected following his death in 2011—and other times undeserving players are chosen.
Here are five players who were selected but simply don't belong in the Hall of Fame.
5. Ozzie Smith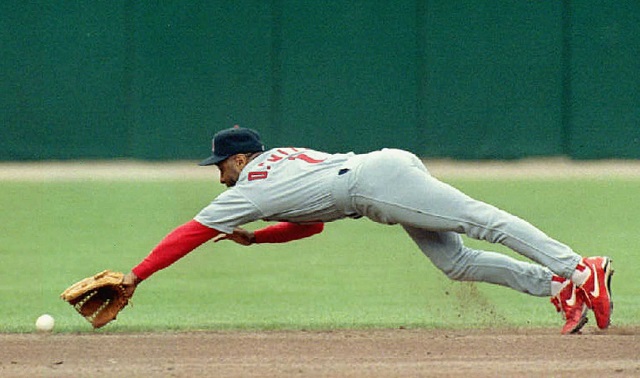 Why he's in: Smith was a wizard of a player for the San Diego Padres and St. Louis Cardinals from the 1970s through the 1990s. He was one of the best defensive shortstops to ever play, and would often make dazzling plays that brought 'ooh's and ahh's' from the crowds. He was also quick, stealing a total of 580 bases in his long career. Smith won the 1982 World Series with the Cardinals and hit the famous 'Go Crazy, Folks' walk-off home run in the 1985 NLCS.
Why he shouldn't be: Take away the phenomenal defense, and what was Ozzie Smith? There are few players that are such a one-trick pony that made it all the way to Cooperstown, but Smith is certainly one of them. That 1985 home run was the only one he hit in the post-season, and his career regular season total in 2,573 games was 28. He did get a ton of steals, but that was in a time when stolen bases were much more common—18 players stole 30 or more in 1982, for example. Smith's career slash line is one of the very worst among all Hall of Famers at .262/.337/.328.
4. Phil Rizzuto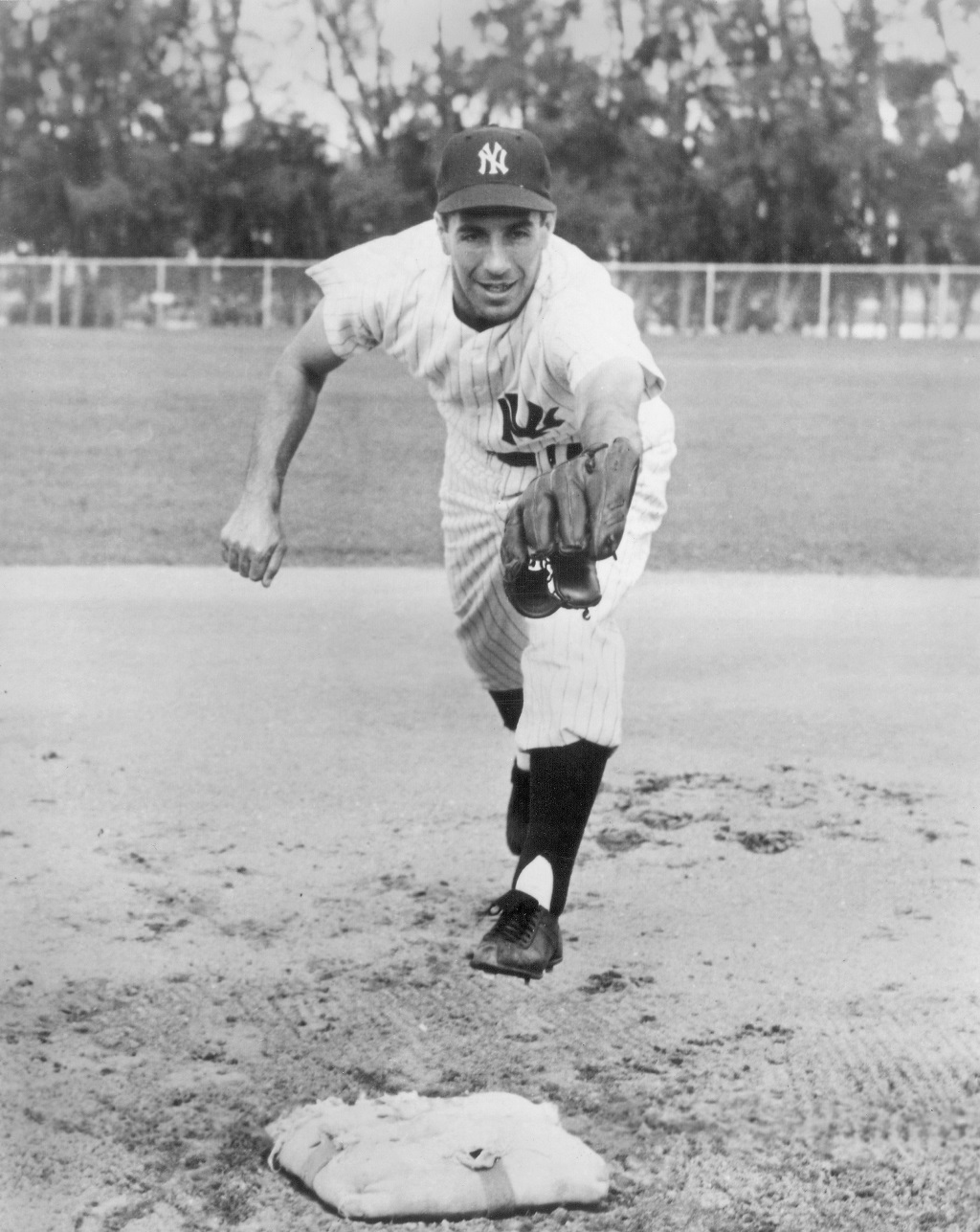 Why he's in: Rizzuto, better known today for a mention in the movie Billy Madison than his actual playing career, was a shortstop for the New York Yankees in the 1940s and 1950s. He finished top-10 in MVP voting three times in his career and won seven World Series rings, including five consecutive from 1949-1953. He wrapped his career in 1956 and later went to have his uniform number retired by the Yankees and was elected to the Hall of Fame by the Veteran's committee in 1994.
Why he shouldn't be: Rizzuto was a decent player surrounded by several great players, which made him the beneficiary of having won several World Series rings. It probably was difficult for the Veteran's committee to look at a player that won seven of them and deny him entrance to the Hall of Fame. Rizzuto hit just 38 total home runs in his career with a slash line of .273/.351/.355, which even for his time was nothing special. He compiled 40.1 career WAR in his 13 seasons, and his 3.0 WAR per year average makes him a good but not great ballplayer.
[Update 1/9: This article originally referred to Rizzuto as a first baseman, rather than a shortstop. It has been updated to fix this error.]
3. Jim Rice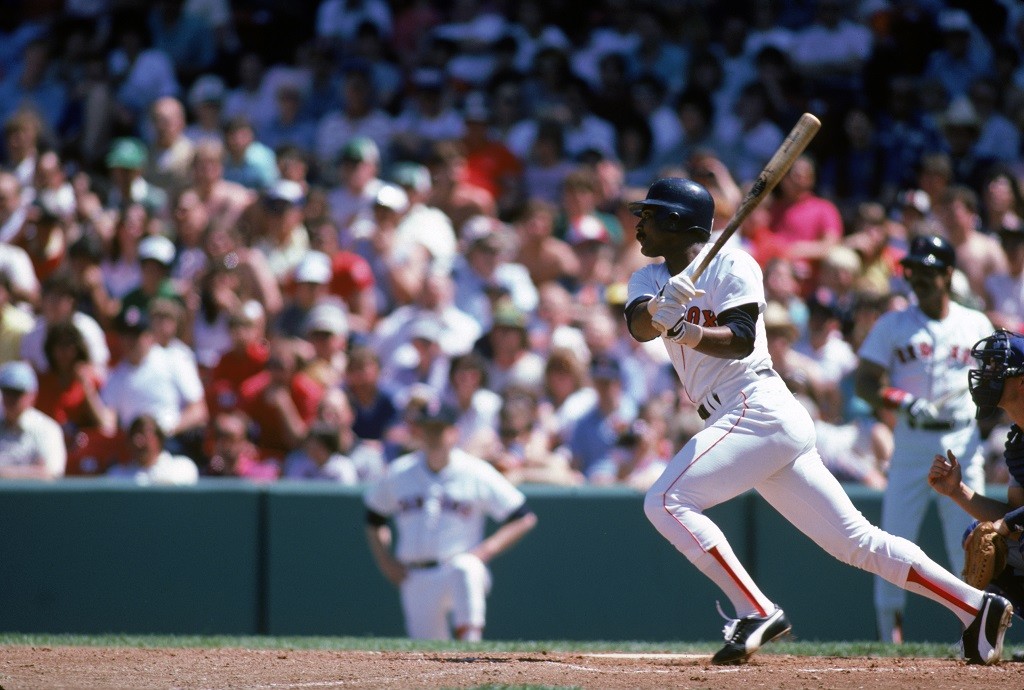 Why he's in: Rice was a very good player for the Boston Red Sox in the 1970s and 1980s, and even had a few seasons where he was one of the best hitters in the game. He won the MVP at age 25 in 1978, hitting 46 home runs and slashing .315/.370/.600. Rice made eight All-Star teams and finished fifth or better in the MVP voting six times in his 16 year career. He retired in 1989 and was selected to the Hall of Fame in 2009.
Why he shouldn't be: Rice didn't have the longevity in his greatness that is typically required of Hall of Fame players. His 1978 MVP season was elite, and he had a handful of other great seasons. But on the whole, Rice was simply not worthy. He compiled 47.4 WAR over his career, which averages out to 2.9 WAR per season. He had several seasons in the middle of his prime where he was worth less than three wins above replacement, which makes it tough to defend him as one of the best players in the history of the game.
2. Bill Mazeroski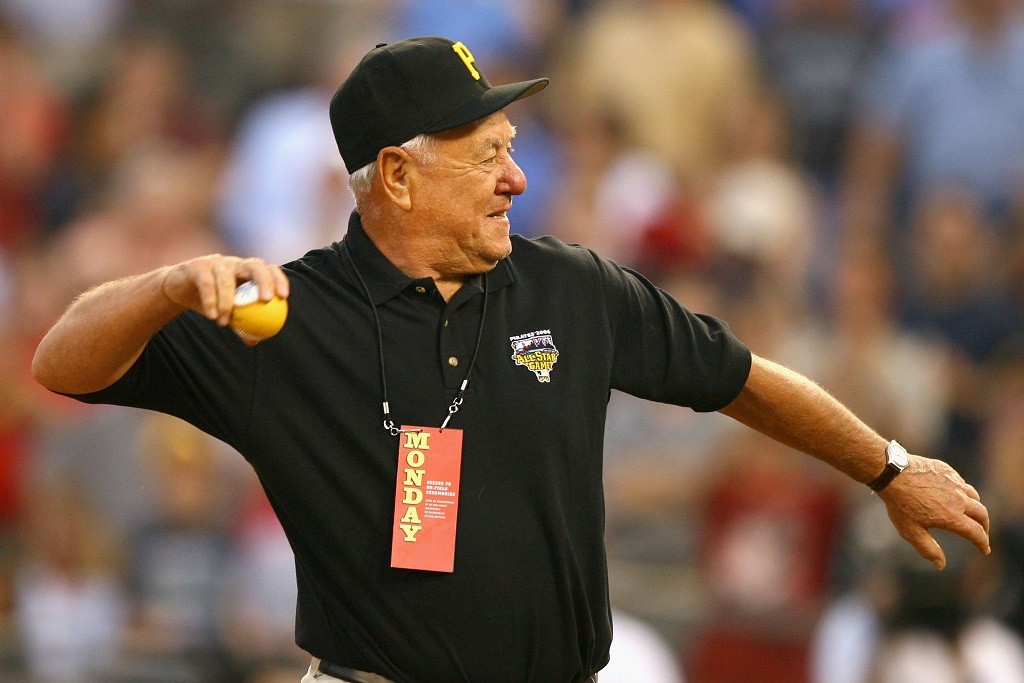 Why he's in: Bill Mazeroski's career is truly remembered for one great moment: his game seven, World Series winning, walk-off home run:
It's a fantastic thing for any player to be remembered for, and it all happened when he was just 23 years old. He would go on to play 17 seasons and win yet another World Series with the Pittsburgh Pirates in 1971, although he was nowhere near as big a part of that win—taking just one at-bat in the series. He was selected to the Hall of Fame by the Veteran's committee in 2001.
Why he shouldn't be: Mazeroski was a very mediocre player, at best. Like Smith, his greatness is limited to a big post-season home run and slick defensive ability. He hit .260/.299/.367 with 138 total home runs in 2,163 games over the course of his career. He never had a season where he was worth five-or-more WAR, and his career total 36.2 is less than exciting.
1. Bruce Sutter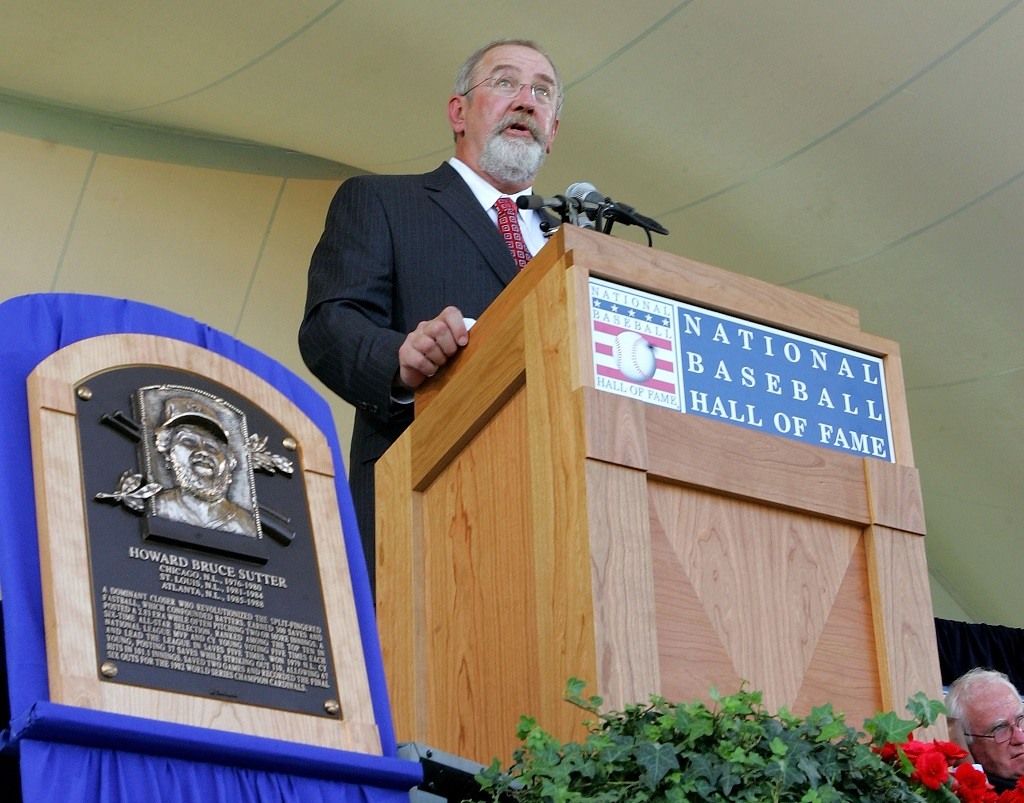 Why he's in: Sutter was a very good reliever for the Chicago Cubs and St. Louis Cardinals in the 1970s and 1980s. He was a six-time All-Star, finished top-five in the Cy Young voting four times, and finished his career with 300 saves and a 2.83 ERA. He was the Cy Young award winner in the National League in 1979 with the Cubs, posting a 2.22 ERA and a league-leading 37 saves. He was elected to the Hall of Fame in 2006.
Why he shouldn't be: There are really no excuses for why he was elected, especially because it happened so recently. Sutter played at a time when people viewed very good relievers as equals to starting pitchers, which explains why he got so many Cy Young—and MVP—votes throughout his career. But the fact is, those that brought him into the Hall in 2006 should know better.
His stats were solid all around, but there are many relievers—including Lee Smith, who played in the same era, pitched more innings, and had 178 more career saves—that you could make an argument for ahead of Sutter. Sutter compiled just 24.5 WAR in his 12-year career—18.5 in five seasons with the Cubs, 6.4 in four seasons in St. Louis, and -0.4 with the Atlanta Braves.
Follow Ryan on Twitter @RyanDavisBP
All stats courtesy of Fangraphs and Baseball Reference.