MLB: 5 Problems the Yankees Need to Fix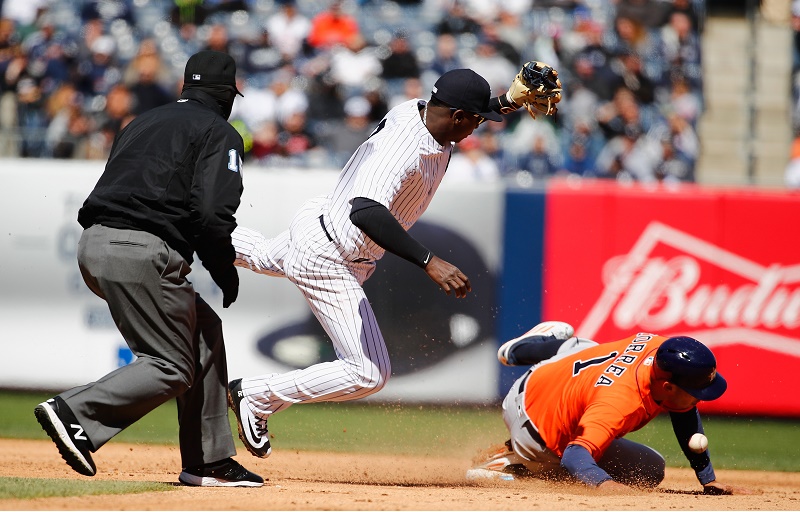 While few experts and fewer projection models picked the New York Yankees to dominate in 2016, things have gone worse than expected. Through 20 games played through snow, sun, and rain, the club has sole possession of last place in the American League East with a sad -20 run differential — equal to that of the pathetic Minnesota Twins.
That's hardly dignified for a team that ranks second in MLB with a $228 million payroll. Granted, there are 142 games to play across five months, so there is time to make up deficits and get different players on track. So far, the season has been a disaster. In the days of Steinbrenner, someone would have been fired or at least humiliated by now.
The kinder, gentler Yankees don't do that, so we'll play along for the time being. Here are five problems that have sunk the pinstriped crew in last place at the end of April.
1. The defense sucks
Outside of Aaron Hicks, who's dazzled in left field, the Yankees have played bad defense in 2016, and you only need the eyeball test as proof. Balls that are caught by good defenders drop; hard grounders usually make it through the infield; and accurate throws are rare. If you turn to advanced stats, they say the Yankees suck, too. Out of 30 MLB clubs, New York ranks 28th in overall defense and 25th in defensive runs saved.
Carlos Beltran has been as creaky in right as you would expect, but Jacoby Ellsbury has been surprisingly off in center. Didi Gregorius hasn't picked up where he left off at the end of 2015, either. (Gregorius struggled early last season as well.) When Hicks went down after suffering an injury on a defensive pay, the Yankees lost the club's best fielder and only potent outfield arm. The team has to improve across the board.
2. The power outage
Not much has changed since the days of Ruth and Gehrig — the Yankees still depend on power for the bulk of the offense. After blasting 212 HR (4th in MLB) in 2015, New York is tied for 16th this young season, while its .369 slugging percentage ranks 27th. Except for a few isolated incidents, there has been no Bronx Bombing to speak of, and the team's 72 runs rank 29th in the game. This team is headed nowhere without more fly balls soaring against and over the outfield wall.
3. Michael Pineda
While the Yankees offense has been dreadful, the starting rotation has simply been below-average, with Masahiro Tanaka the only pitcher showing consistency every fifth day. C.C. Sabathia has held his own in the fifth spot; Nathan Eovaldi has been both brilliant and awful; and Luis Severino has had the growing pains you'd expect out of a 22-year-old with 15 career starts.
Then there is Michael Pineda. Through four starts, the big right-hander has been a mess, posting a 6.95 ERA with a 2.86 HR/9 rate. If there is one stat you like from Pineda, it's his 27 SO in 22.0 IP. Otherwise, the 7 HR and 30 H are enough to dismay an organization that saw 2016 as the year Pineda would put it all together. That hasn't happened through four starts.
4. No clutch hitting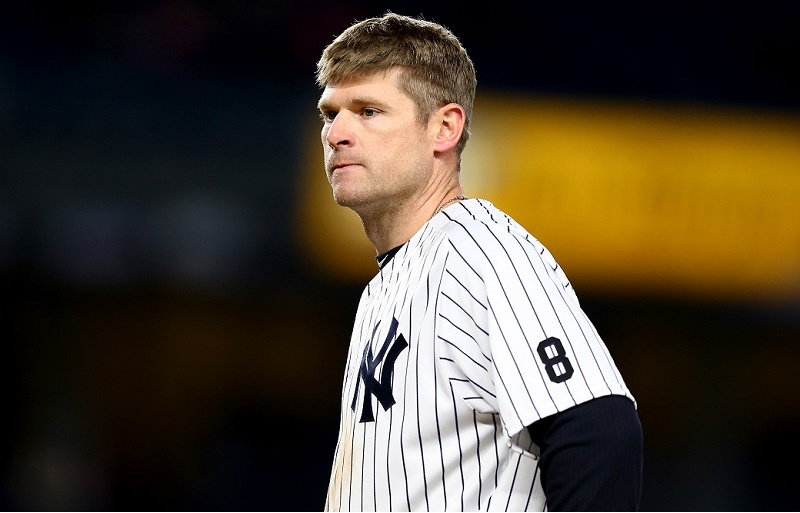 Outside of Teixeira (.308) and Starlin Castro (.300), every Yankees regular is hitting below .200 with runners in scoring position. Chase Headley (.118) and Carlos Beltran (.059) have been the worst of the bunch, but you see dreadful lines up and down the order. Again, this problem won't haunt a team that is putting the ball in the seats. When the Yankees have needed a little old single, they haven't delivered it. New York ranks dead last at .191 with RISP.
5. No adjustment
Veteran teams with a veteran manager are slow to make changes so early in the season, and there is something to be said for the steady, even-keeled brand of baseball the Yankees play. At the same time, New York is playing more youngsters than in any recent year. A trip to the minors would do Luis Severino a world of good. The argument against promoting the right-hander last year was he didn't have enough seasoning, and now it shows.
A periodic benching of Chase Headley would do likewise. Ronald Torreyes, a utility player who was one of the team's final roster additions, has been hot in the earlygoing. Joe Girardi might consider playing him more often. Maybe another look at Rob Refsnyder is in order. The longer management refuses to make adjustments, the more frustrating this slump will become for players. Besides, it couldn't get any worse … could it?
Connect with Eric on Twitter @EricSchaalNY
Statistics courtesy of FanGraphs.