MLB: 5 Reasons Matt Harvey's Comeback Has Been Bumpy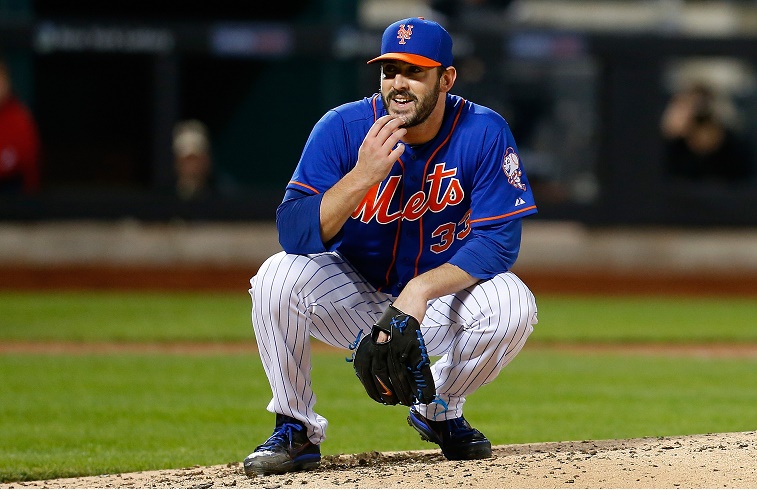 At a time when New York Mets fans desperately needed something to cheer for, they got Matt Harvey, a flame-throwing young ace who came up through the system and instantly delivered on the mound. Even when the team was having its darkest moment, Harvey's appearances every fifth day certified him as a bona fide rock star in Flushing.
One torn ulnar collateral ligament (and the corresponding Tommy John surgery) later, Harvey found himself on a lengthy comeback trail that swallowed his entire 2014 season. In 2015, he came out firing like the ace Major League Baseball lost back in 2013, but the road has not been without its bumpy patches. During a recent slump — one that coincided with a dreadful run by the Mets — we saw both a mortal and frustrated Matt Harvey emerge.
In other words, Harvey's return from major surgery has not been as smooth as Mets fans hoped. Here are five reasons the road back from Tommy John has been rocky.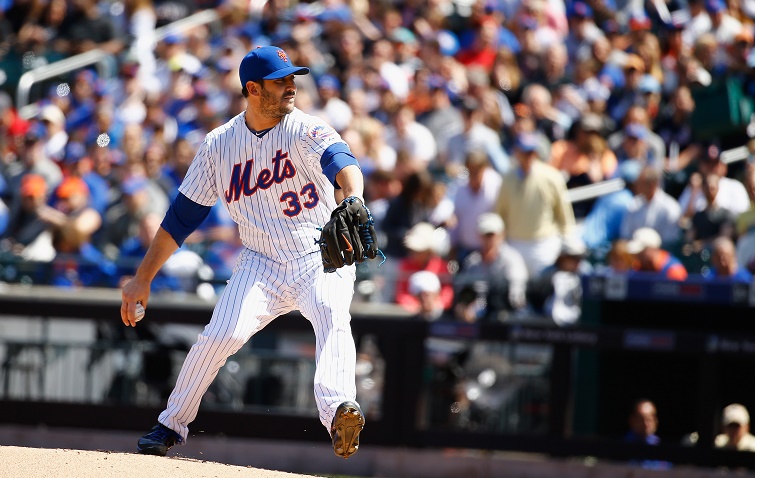 1. Mechanical limitations.
Doctors who perform Tommy John surgery usually offer alternatives to the operation, and the reason is there are no guarantees about how someone will respond. Harvey appears to be throwing the way he did at his peak in 2013, but he recently struggled to correct mechanical flaws that left him battered on the mound. (Harvey allowed 20 ER in 25 IP against opponents that included Miami and Arizona.)
Reports say Harvey was working on his stride to the plate, the sort of thing that is normal when a pitcher has not been on a Major League mound in almost two years. He isn't working from a clean slate and will undoubtedly face some minor physical setbacks through the course of the 2015 season.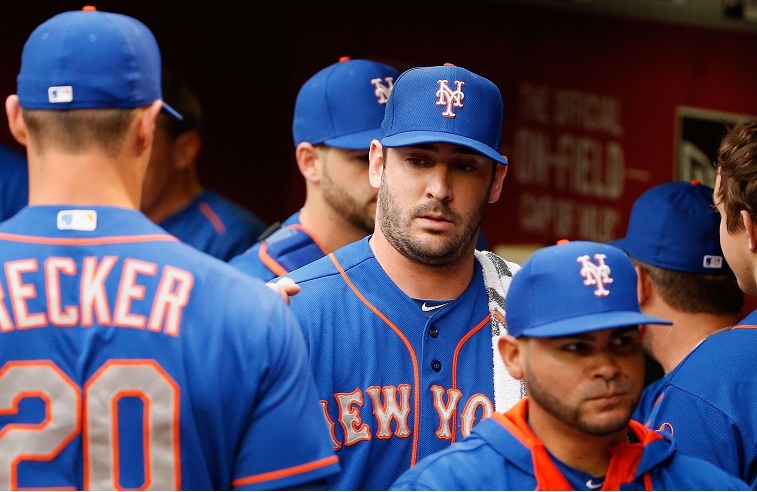 2. Expectations for the Mets are higher.
Many baseball writers had the Mets starring as New York's new team in 2015. After the Amazin's hot start, everyone was wondering how the Mets became the best team in baseball and how "Yankees Universe" would cope with this startling development. Well, expectations have recalibrated since then with the Metropolitans bottoming out in late June (at press time, they were on a seven-game losing streak and had fallen below .500).
Nonetheless, the baseball world expected much better things from Flushing in 2015, and Matt Harvey relished his role as face of New York National League team. With the bar raised much higher, it must be a difficult scenario for the ace returning from surgery, especially when he pitches brilliantly but loses 1-0, as he did June 21 versus Atlanta. Harvey didn't come close to shying away from responsibility after the game.
"I'm kicking myself for those two batters in the seventh," Harvey told the Associated Press. "Just getting behind in the count with two outs. I felt like I made a pretty good pitch, but he was able to find a hole." Allowing just one run, Harvey headed home with a loss.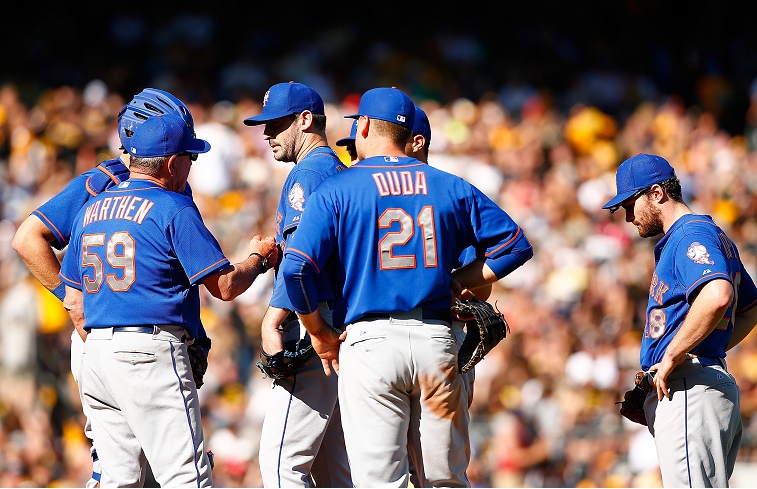 3. Jacob deGrom has been almost as good.
The Mets had Jacob deGrom rise to the Major League level and win Rookie of the Year in 2014 while Harvey endured his lengthy rehab. Now near the halfway mark of 2015, Harvey has not only deGrom but also Noah Syndergaard and other prospects headed to New York to join the club. For a young man who seems to consider himself the No. 1 option, having such impressive peers must be an ego check on some level.
4. Harvey has put extra pressure on himself.
New York had its boring star in Derek Jeter for several decades; now it's Matt Harvey time. Harvey has much more of a hunger for media attention and self-promotion than any marketable Big Apple celebrity of recent memory. As a New York Magazine article detailed before the season, Harvey is out to make best-dressed lists and feels comfortable doing photo shoots in the nude when he's not gallivanting around Soho or sitting courtside at MSG for a Knicks game.
His penchant for strong social media reactions also distinguishes him from the pack of athletes trained to keep a low profile. Though Harvey can surely handle the heat, he has asked for much more of it by being so outspoken in public and visible around town. Embracing the nickname "The Dark Night" and appearing in his own ESPN special certainly didn't attract any less attention.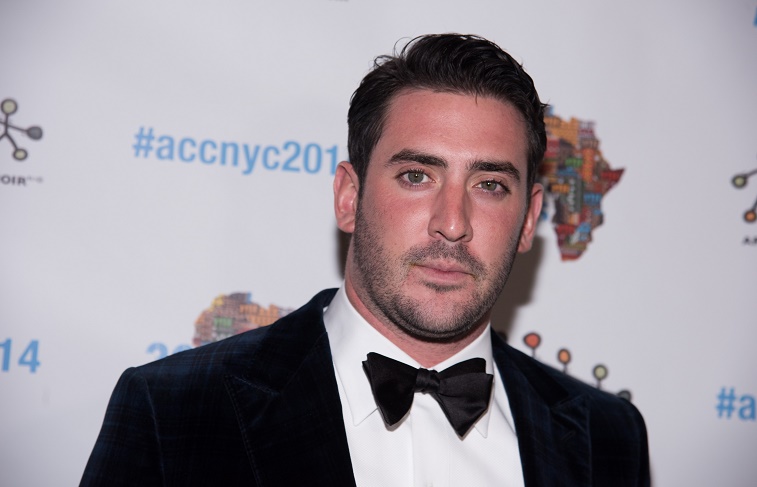 5. The tabloids are getting to him.
Harvey responded to his late-May-early-June slump the way you'd expect your ace: by firing seven shutout innings against Toronto, a team with one of the best offenses in baseball. After the game, New York Post and other tabloid writers clearly annoyed Harvey by asking him if his season had been in "crisis" mode before the strong outing.
"I'm not answering that bullshit," Harvey told the media scrum after the game, and you can't blame him for being aggravated. Then again, the tabloid writers have their object of interest for the 2015 season and they're going to milk the topic for all it's worth. Harvey can't blame them on that count, either.