MLB: 5 Reasons Zack Greinke Deserves the NL Cy Young Award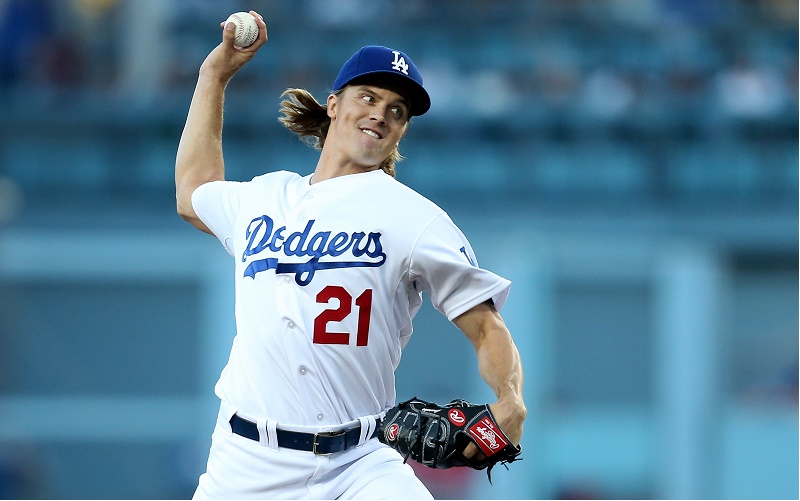 Following Victor Barbosa's take on why Jake Arrieta deserves the NL Cy Young, Eric Schaal makes the case for Zack Greinke. This post is the first response in what will be a series of MLB debates over what's trending across the league, with our writers offering analysis and opinion on topics in a point-counterpoint format.
Jake Arrieta has had a masterful season that included a no-hitter and the classically awesome benchmark of 20 wins. He's thrown three shutouts, four complete games, and put up an ERA and WHIP that rivals the best in the game. He's also been more durable than Zack Greinke and allowed fewer runs than Clayton Kershaw.
However, Zack Greinke's season for the ages cannot be denied, even with his scratched start on September 23 and a lack of heroic shutouts on his resume. Greinke's simply been the most effective starter across the most games this season when looking at National League pitchers. Here are the five reasons he deserves the NL Cy Young Award in 2015.
1. He's allowed the fewest earned runs in baseball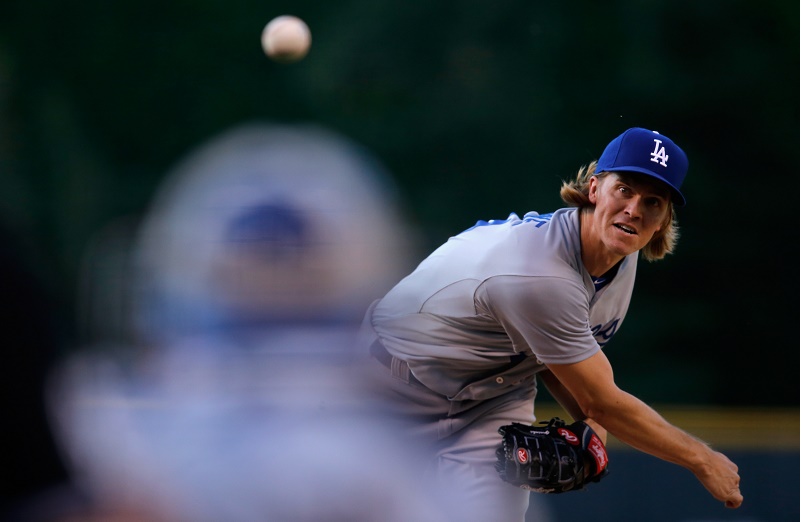 Who needs five reasons when the most important one is staring us in the face? Last we checked, the team with the most runs wins. That makes the pitcher who allows the fewest runs the most valuable member of your team from a defensive standpoint. This statistic is not theoretical. It's posted on the board at all times and has a concrete basis in reality. It defines the outcome of every game.
In 207.2 IP, Greinke has allowed 38 earned runs, which comes out to a 1.65 ERA for the season. If this figure holds steady, it will be the lowest ERA in 20 years. (Greg Maddux posted a 1.63 ERA in 1995.) You can argue it should be higher (as some advanced stats do), but you cannot discount the fact that weak contact is a byproduct of the pinpoint command of a strong pitcher. Pitching to weak contact is not a measurable stat, even in our era of advanced everything.
The bottom line is he's allowed the fewest runs of any pitcher in Major League Baseball. Ask most managers who they would want on their team on any given day, and nearly all would say the one who allows the fewest runs. That would be Zack Greinke.
2. He's allowed the fewest baserunners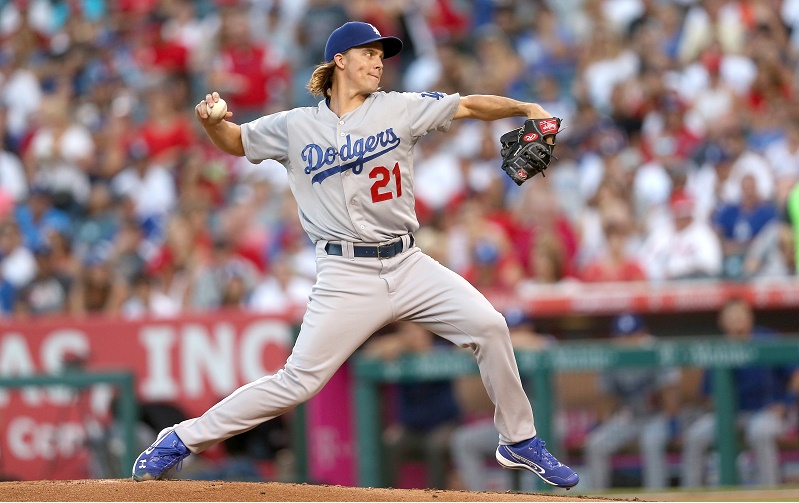 When people say Greinke has enjoyed more luck than Clayton Kershaw or Jake Arrieta, they point to things like fielding independent pitching (FIP) and batting average of balls in play (BABIP). These advanced stats quantify what effect a pitcher's defense and luck of the draw on batted balls have on his ERA.
According to advanced stats, Greinke's metrics show he's been luckier than his competition in the NL Cy Young race. Here's where that argument breaks down: Greinke has allowed the fewest baserunners of any MLB pitcher in 2015. Across his 207.2 innings, just 176 batters have reached via hit or walk, which comes to a 0.85 WHIP.
Arrieta has allowed 195 baserunners via hit or walk in 2015, a 0.90 WHIP; Kershaw allowed 201 runners via hit or walk in 220.0 IP, a 0.91 WHIP. If you don't want runs to score, don't allow baserunners. That's what Greinke has done, and luck has little to do with it.
3. Like win-loss records? Check.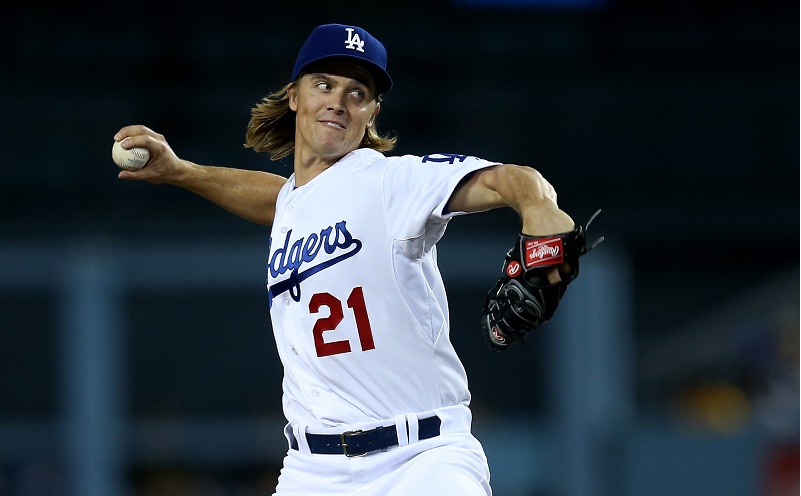 Modern baseball is so screwy you have relievers piling up wins while starters throwing 200 innings with an ERA under 3.00 can't buy a win. So we don't put a lot of stock in wins anymore unless you are playing for a high-powered offense that gives you exceptional run support on the days you happen to pitch (think Nathan Eovaldi or Colby Lewis).
Nonetheless, there are people who do not like handing out a Cy Young Award to a pitcher who is 12-12, no matter his ERA. If win-loss records are your thing, Greinke is your man. His 18-3 record is MLB's best winning percentage — even better than Arrieta' 20-6 mark. The old school should be exceptionally happy about a pitcher with the best record and lowest ERA winning the Cy Young.
4. Advanced stats give him the edge, too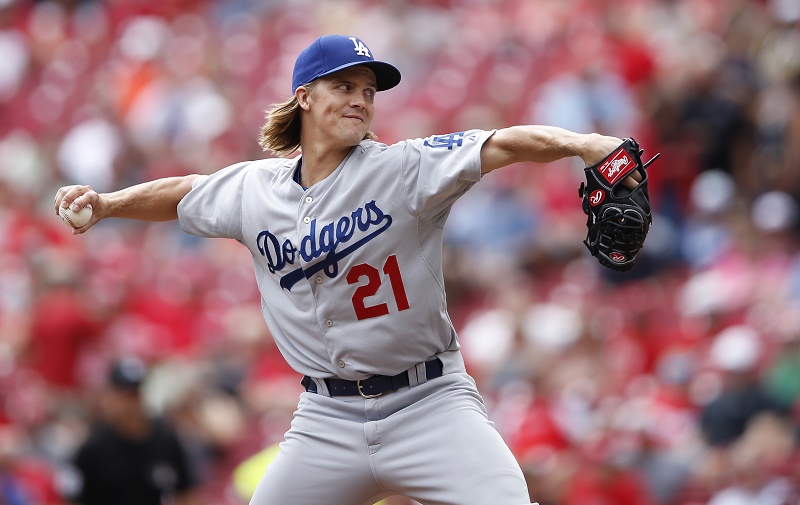 We don't usually play the WAR card because there are issues with this statistic when determining a player's value. However, you can't ignore that Baseball Reference ranks Greinke best among pitchers (8.6 WAR) and second among all MLB players (9.3 WAR).
Greinke also leads in seven out of eight other advanced stats, including everything from adjusted pitching wins and ERA+ to win probability and base-out wins saved. If you want to argue that Greinke does not lead on FanGraphs WAR (which relies on FIP), that's fine, but you can't make Arrieta your argument there. Kershaw leads that site's interpretation of the stat with a 7.9 WAR.
5. He's hit and fielded his position better than his rivals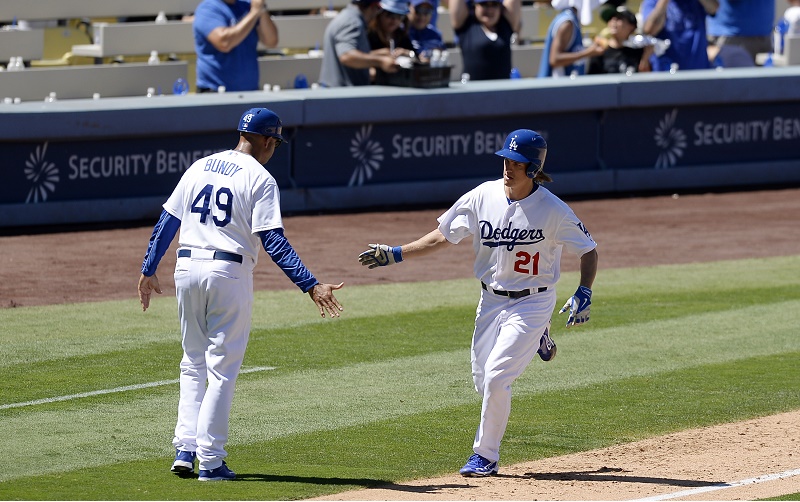 The National League Cy Young Award is a little different than the AL version in that you have batting stats to measure (if you so choose). NL pitchers hit, so a significant contribution in this department (putting runs on the board) counts toward their value to the team. In this department, Greinke has hit much better (.234 with 2 HR, 3 RBI, and 8 R) than Kershaw (.136, 0 HR) and Arrieta (.151, 1 HR) have this season.
Likewise, advanced statistics show Greinke is a better fielder than either of his rivals. His eight defensive runs saved (8 DRS) dwarf Arrieta's (5 DRS) and Kershaw's (4 DRS). Remember that part about luck on BABIP and FIP? It seems Greinke is making his own luck as a legitimate ninth fielder. This side of the pitcher position can't be discounted.
Connect with Eric on Twitter @EricSchaalNY
Statistics, current as of September 25, are courtesy of Baseball Reference and FanGraphs.