MLB: 5 Star Pitchers Who Should Be Traded Before This August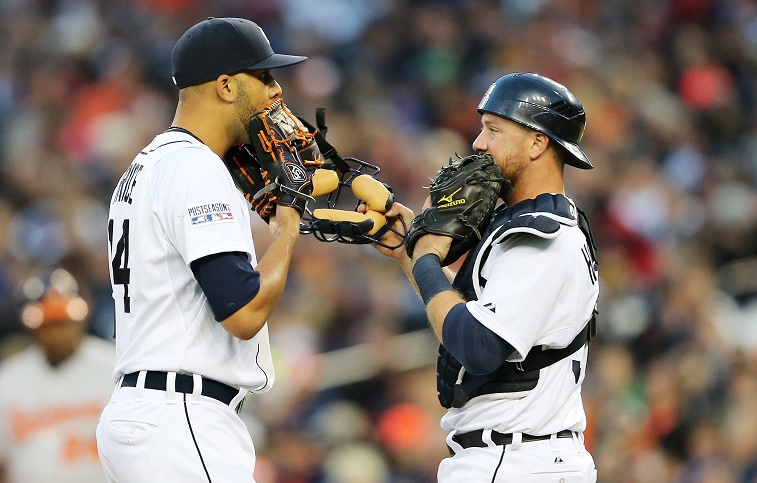 The clock is ticking for MLB teams on the playoff bubble. Those that wait too long to concede the 2015 season may end up empty-handed if they don't get aggressive and make their moves. On the other hand, any team with playoff hopes must improve in a crowded field before competitors snatch the objects of their desire.
With few standout teams and two Wild Cards tempting clubs otherwise appearing mediocre, this season features an intriguing trade market prior to the July 31 non-waiver deadline. While we may not see the same star power moving in 2015 — Jeff Samardzija, Yoenis Cespedes, Jon Lester, and David Price all switched uniforms last year — there are nearly as many high-profile players on the block.
As always, pitching is where most speculation starts, so here are five star pitchers who should be traded by August.
1. David Price, Tigers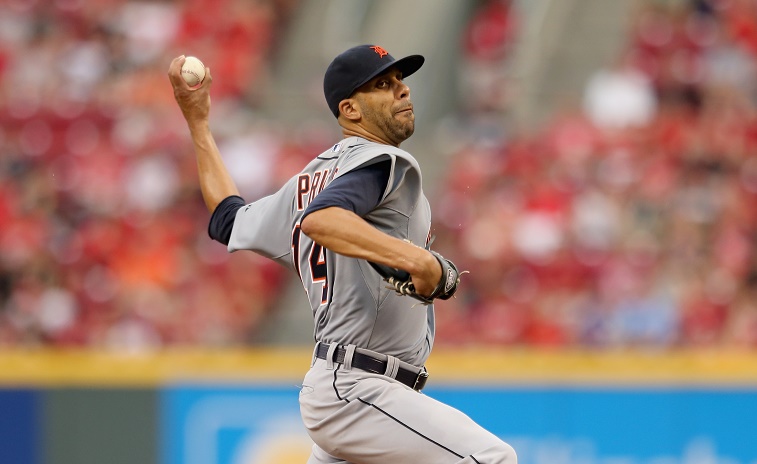 Though we sit 600 miles from the Motor City, we can almost hear the howls of disapproval on this pick. Bear with us for a second. Let's say the Tigers are better than the team's .512 record (42-40, 22-23 at home) and negative run differential (-4). If Detroit finds a way to beat off six other teams fighting for an AL Wild Card and somehow makes the playoffs, we know Mr. Price starts the first game. There's a good chance he wins if he pitches deep into the game.
What happens if Price only goes six innings? Assuming there's a heroic relief performance, they make it to the division series. Who starts Game One of the ALDS? Anibal Sanchez and Justin Verlander are hardly the pitchers they used to be, and there are few options in the bullpen. Awesome offense and all — Miguel Cabrera or not — Detroit doesn't have the pitching to win this year. Unless the plan is to sign Price for the long term after the season, the front office would be best off dealing its ace lefty for young pitching talent (i.e., someone more talented than Shane Greene).
Detroit should know firsthand what dealing Price could yield. Just look at the Jon Lester deal from last year's deadline. Boston sent Lester and Jonny Gomes to Oakland for Yoenis Cespedes, and he eventually went to Detroit for Rick Porcello. Cespedes is one of the best Tigers at the plate this season; Porcello has been bad. But Boston could have had Cespedes in left field this year for parting with a free-agent-to-be star pitcher in his walk year. The Red Sox also got a draft pick. If the Tigers hold onto Price, they will watch him walk after watching the World Series on television.
2. Johnny Cueto, Reds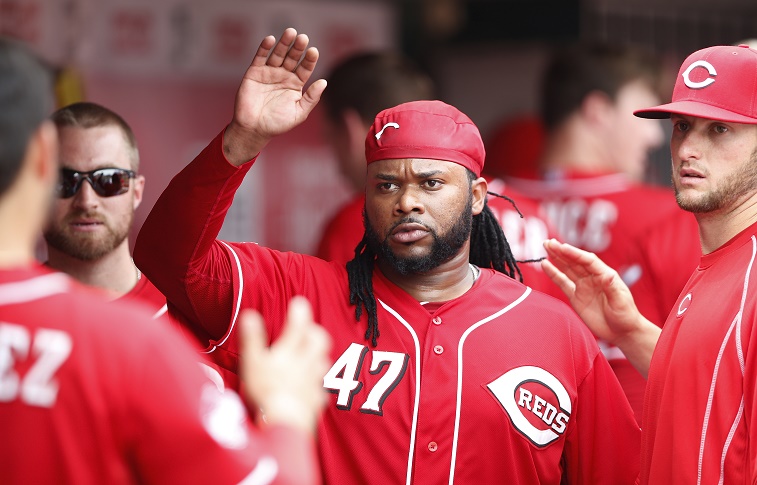 Johnny Cueto's numbers are ridiculous in 2015, which works out perfectly for the 29-year-old righty in his free agent walk year. Looking around the league, you figure Kansas City, Houston, New York (AL), and the Dodgers are among the teams with somewhat shaky rotations heading into the playoff push. Each team covets an ace like Cueto and would likely part with attractive trade chips to land him before August.
Cueto's value will hinge on the buying team's willingness to sign him to a free-agent deal. Otherwise, teams have to calculate the value of a late-season rental with ace stuff. Will the Royals or Astros decide to go all-in this year? Is there any limit to the Dodgers spending? Can the Yankees continue the first-place run? The answers define the Cueto market.
3. Cole Hamels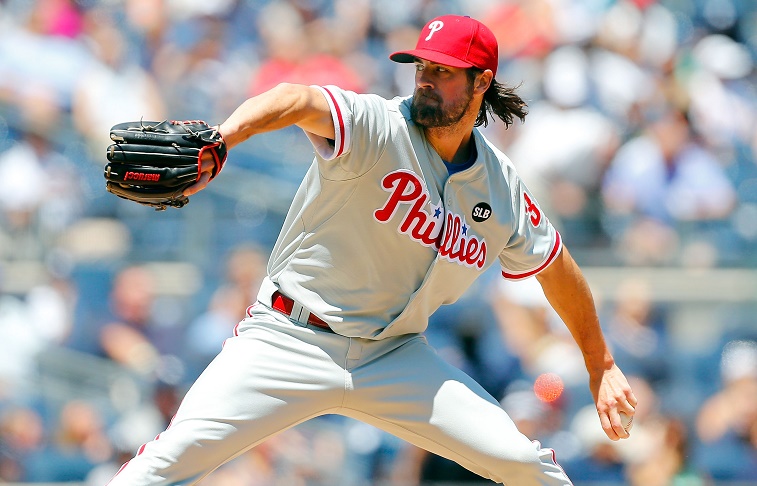 Though it defies logic, Cole Hamels is most certainly a Phillie at press time. (You could argue Philadelphia's management hasn't let logic interfere with its dealings in years.) Will this be the summer the worst team in baseball decides to deal its most wanted man?
That remains to be seen, but Hamels is still a prized commodity. Toss out the 5-6 record and 3.02 ERA for a second. His 3.7 WAR ranks sixth among all MLB pitchers. Hamels remains durable (113.1 IP) and stingy with baserunners (1.13 WHIP) while his ratio of strikeouts per nine innings (9.5 SO9) is a career best. He may be the only attraction in Philly, but — for the zillionith time — it's time to rebuild.
4. Jeff Samardzija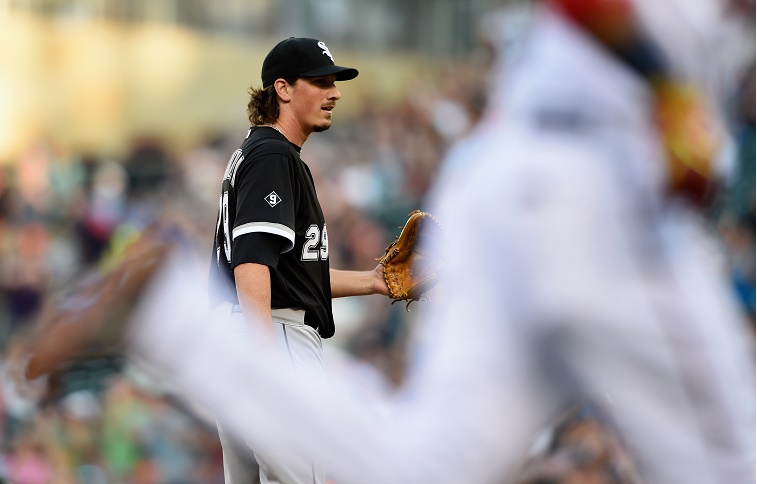 Is Jeff Samardzija the bust of the year from a pitching standpoint? It depends how you see it. On the one hand, the Shark is having a down year compared to 2014, but he never had a sustained track record for greatness in the Major Leagues before last season. Maybe the 1.3 WHIP and 3.90 ERA that are his career averages are what clubs should expect, but he's durable and a good candidate for a statistical correction.
In any event, the White Sox aren't going anywhere in 2015 and the front office has little reason to keep Samardzija on board in his walk year. Toronto, L.A. (NL), and St. Louis all make sense as landing spots. A change of scenery might just be what Samardzija needs.
5. Jonathan Papelbon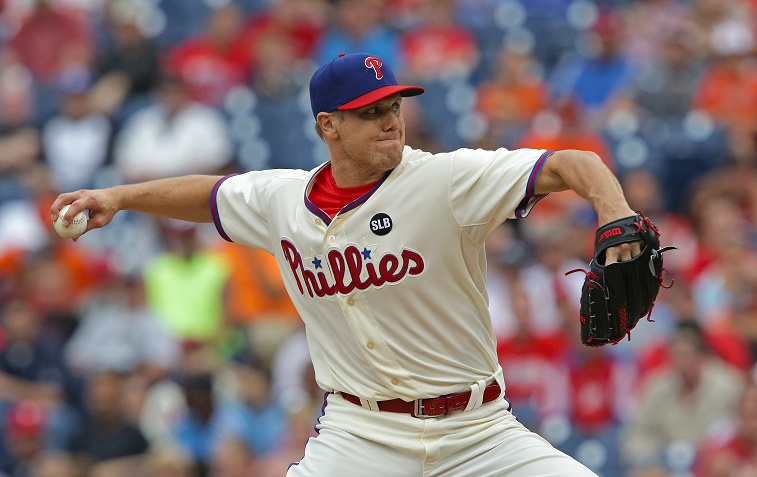 Add 2015 All-Star Jonathan Papelbon to the list of players Philly still hasn't moved. In fact, the Phillies closer made sure everyone knows he applauds the trade speculation surrounding him, telling MLB.com he would be disappointed if he remained with the club through the summer. He's not picky about his landing spot, either.
"Any team that wants me I'm willing to go to," Papelbon said. "I just think for me there are no doors closed right now." Now that we have that part out of the way, GM Ruben Amaro and his team will simply have to accept one of the offers on the table. After all these years, it's easier said than done.
Stats, current as of July 7, are courtesy of Baseball Reference.