MLB: 5 Takeaways From David Ortiz's Rant on Steroids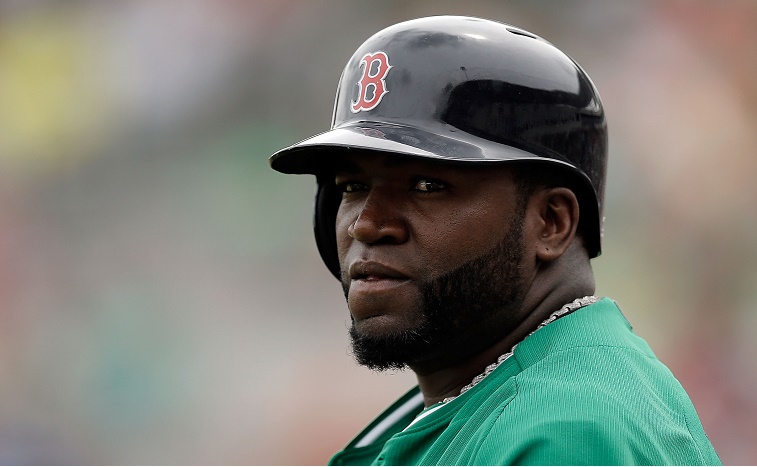 I'm buying an over-the-f***ing-counter supplement in the United States of America. I'm buying this stuff in line next to doctors and lawyers.

I never knowingly took any steroids. If I tested positive for anything, it was for something in pills I bought at the damn mall.

Do you think you deserve to be in the Hall of Fame? Hell yes I deserve to be in the Hall of Fame.

— David Ortiz in "The Dirt," an editorial for The Player's Tribune
Say what you will about The Player's Tribune, but it does what it sets out to do. Derek Jeter's venture offers a forum for professional athletes to speak directly to the public without the usual filters.
For someone who has blamed the media for victimizing him on several occasions, Boston's David Ortiz seemed to have the ideal outlet on Jeter's website. In a March 26 editorial, the Red Sox DH addressed the cloud of performance-enhancing drugs (PEDs) that has hung over his career since he appeared on a list of positive tests in 2003.
Ortiz, at times angry and others adamant, delivered a rant about MLB testing policies, fan prejudices, the hardships of being a professional baseball player, and the unfair treatment of one famous member of the Boston media he described as "the reporter with the red jheri curl."
It is an interesting read, to say the least. Here are five takeaways.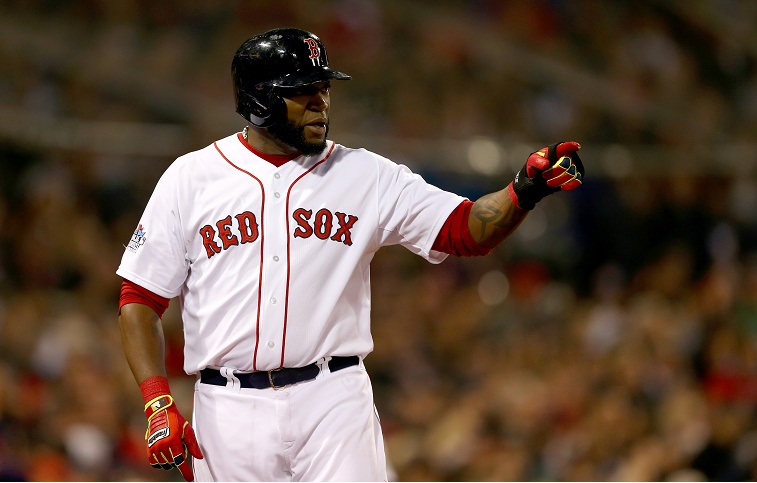 1. Ortiz tested positive for an illegal substance at least once
There have been conspiracy theories, denials, cover-ups, and misdirections (some with the help of the union, some with the help of the Red Sox), but the bottom line is Ortiz tested positive for a performance-enhancing substance in 2003. Let's get that out of the way and move on to something actually up for debate, like whether Ortiz tested positive for PEDs again.
Ortiz claims in his editorial he has been tested "more than 80″ times "since 2004." According to NBC Sports, that's impossible unless either he is exaggerating by dozens of times or Ortiz failed another test and got put on the list of players who ought to be tested more frequently. (By the system in place for years, players were not suspended for a first failed test.) Either way, we have at least one failed drug test.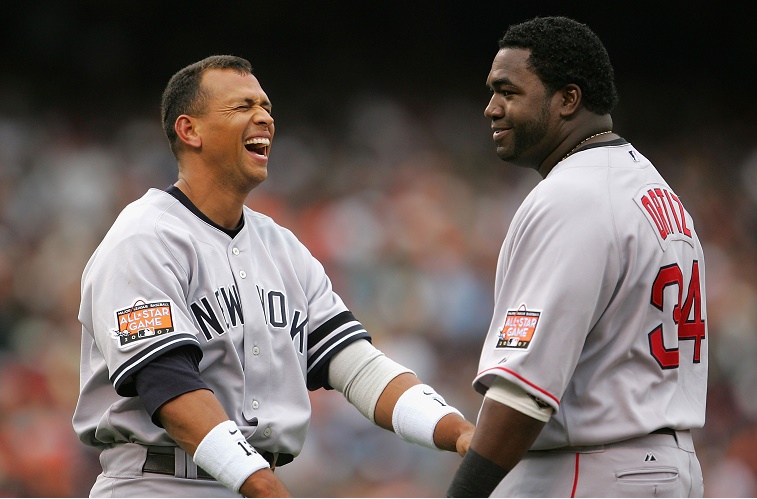 2. Clean tests still mean nothing. Ask A-Rod.
Let's give Ortiz the benefit of the doubt and say he learned from his mistakes in 2003 then happened to get tested five times more than anyone else because of his high profile. Regardless, passing a bunch of drug tests means nothing when you consider the biggest fraud in MLB history joins him in that "innocence."
A-Rod never failed a drug test. As ESPN Boston's Gordon Edes pointed out, neither did Lance Armstrong. For baseball players, blood testing for human growth hormone (HGH) just began in 2012 and during the season in 2013. Between 2004 and 2012, many PED users got away with drug use. MLB could not institute tests fast enough to catch up with the designer substances players were using. (Blame the commissioner, the union, or both.)
In any event, Edes appropriately points out the Lance Armstrong defense of how many times he passed tests means little, if nothing at all.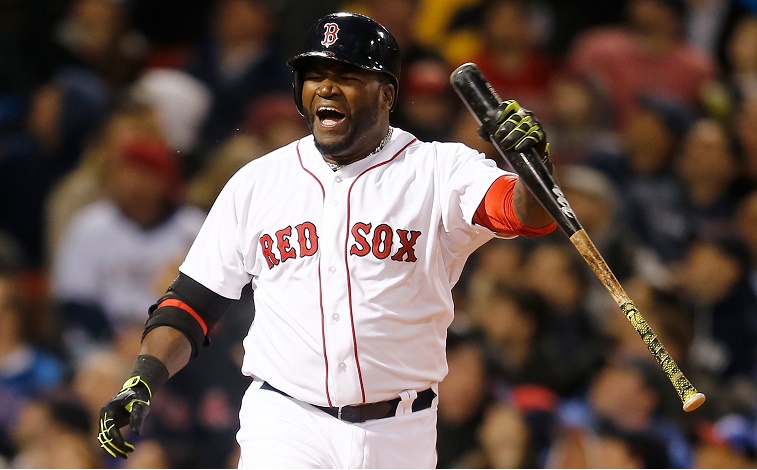 3. Multimillionaire athletes want your pity
David Ortiz has earned over $127 million in his MLB career for hitting home runs and coming through in the clutch. Professional baseball is impossibly competitive, so anyone that can excel like Ortiz has accomplished a great deal. Most fans consider that worth the money ownership has paid him for his effort.
Then we read these lines in his editorial:
Your kids could be sick, your wife could be yelling at you, your dad could be dying — nobody cares. Nobody cares if you have a bone bruise in your wrist or if you have a pulled groin … The people want to see you hit a 95-mile-an-hour fastball over a damn 37-foot wall.
Everyone has a job, responsibilities, and moments where life makes everything seem difficult. At those times, it can seem like no one cares. But no one likes hearing a millionaire who job is to play baseball and make media appearances whining about his burden. Before Jeter's Player's Tribune, these "woe is me" tirades had more editing and embarrassed players less. We're starting to miss those days.
Here's another thought: How does Ortiz feel about players who do all that and play 162 games in the field? Ortiz, a designated hitter, sometimes only leaves the dugout four times a game.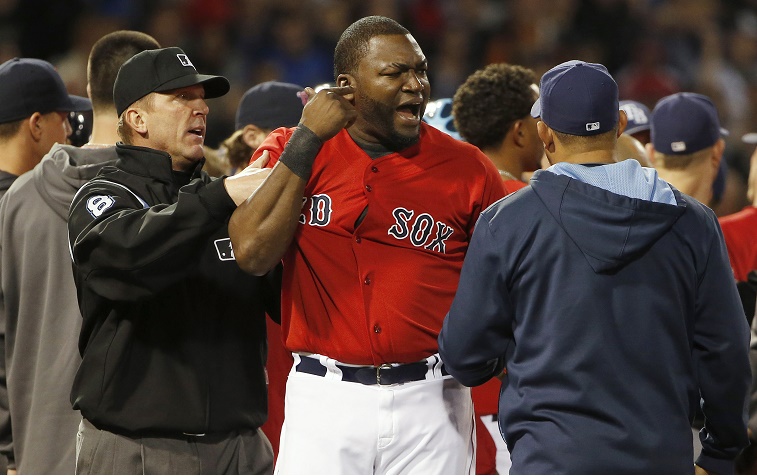 4. Ortiz's conscience, if not guilty, is troubled
Many fans and members of the media have considered Ortiz's case closed for the time being. He was on the 2003 list and there have been suspicions, but he has continued to perform and that is that. Why the lengthy case for why he deserves to be in the Hall of Fame? Why the sudden need for a blow-by-blow account of what happened in 2003 and how the test came to light in 2009?
As Dan Shaughnessy, the reporter on the receiving end of Ortiz's jheri curl barbs, pointed out in the Boston Globe, there are several fishy things in his Player's Tribune editorial. First, he says he never "knowingly" took steroids, a defense that recalls Barry Bonds's defense. Second, Ortiz wrote he never heard about the failed test until 2009, when the rest of the world did.
Shaughnessy notes that Ortiz initially said he learned about the failed test in 2004. Maybe he is misremembering, but if not, Ortiz changed his story in a sloppy way.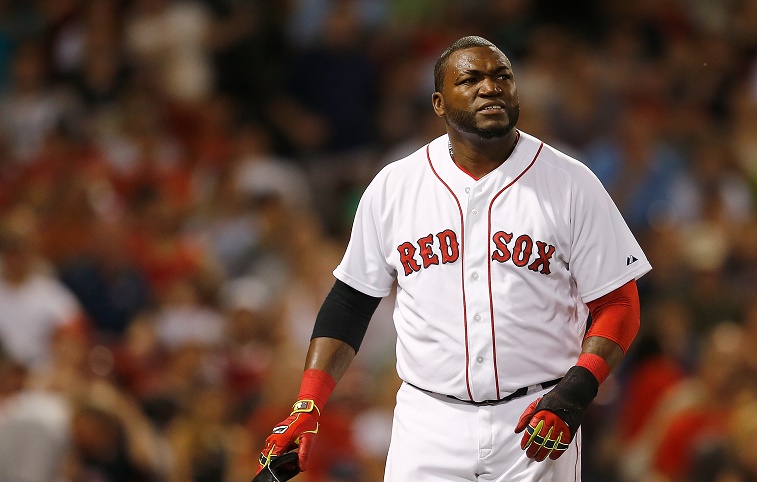 5. The Hall of Fame is far from a lock for Ortiz
In the last section of "The Dirt," Ortiz addresses the question of his candidacy for the MLB Hall of Fame when he retires. "Hell yes I belong in the Hall of Fame," Ortiz writes, but he is far from a lock. For starters, no designated hitter has ever been immortalized in Cooperstown, not even the great Edgar Martinez (career .312 BA, .418 OBP over 19 seasons).
Voters have forever considered baseball a two-way game. Hitters bat one half the inning and play the field the other half. Obviously, standing in the field and preparing yourself for hundreds of pitches per game for over 150 games in the summer heat wears players out. When they step into the batter's box, they are nowhere near as fresh as a designated hitter who has been sitting in the dugout for 95% of the game.
But that's not why Ortiz mentioned the Hall. It comes back to PEDs. No player connected to a PED scandal has been enshrined in baseball's Hall of Fame. Ortiz makes his case in "The Dirt" while antagonizing some of the figures who may be voting on his Hall ballot in the next decade.
He also put another negative on the question of his character, a criterion Hall voters consider. Between smashing bats in the dugout, berating Fenway Park's official scorers, and his ad hominem attacks on members of the media, Ortiz's career has featured a number of disrespectful, anger-fueled tirades. Let's just say his Player's Tribune editorial didn't help his case for Cooperstown.
News source: The Player's Tribune