MLB: 5 Teams Offering an Opening in 2016 Vegas Win Totals
Here are 5 MLB teams that look ready to buck Vegas predicted win totals in 2016.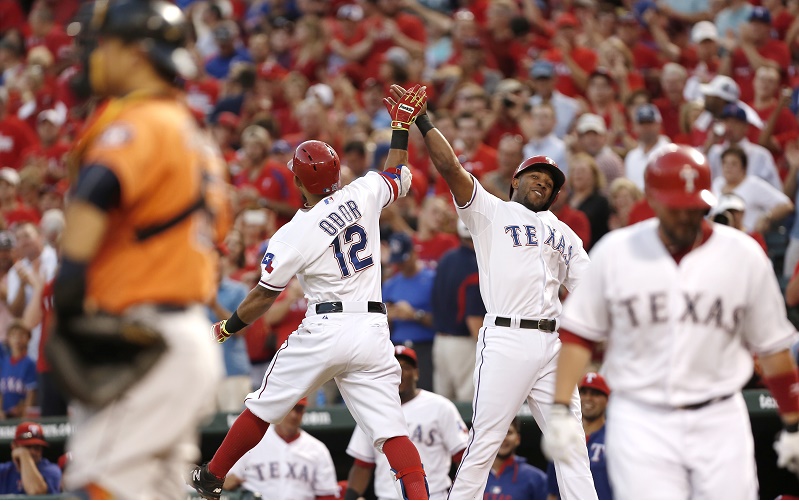 It's time for the smart money to weigh in on the 2016 MLB season. Last season, there were some bad predictions made by Las Vegas sportsbooks, especially Atlantis, whose call for Boston hitting 86 wins became one of the easiest unders of the year. (The book's director, a Red Sox fan, later acknowledged how costly the miscalculation was for his casino.) But that's not for you to fret over.
In fact, there are win totals that offer an opening for the wise guy in 2016. There are more opportunities than the bullish calls. In fact, the calls for Houston (73.5) and Texas (76.5) greatly underestimated those clubs last year — and there's more where that came from this season. Here are five teams that look poised to beat the under or over on Vegas win totals for 2016.
1. Texas Rangers
There was no reason to give the 2015 Rangers any love before the season began, but Texas ended up beating the odds by 11 games. This season, with a healthier staff and Cole Hamels on board for the entire campaign, Atlantis puts the Rangers over/under at 86 games. We like the way this team looks, with Yu Darvish projected to be on the mound by June and the offense set to do damage all year. You can't predict who will get injured and how Darvish will feel by September, but this win total looks rather conservative. We expect more.
2. St. Louis Cardinals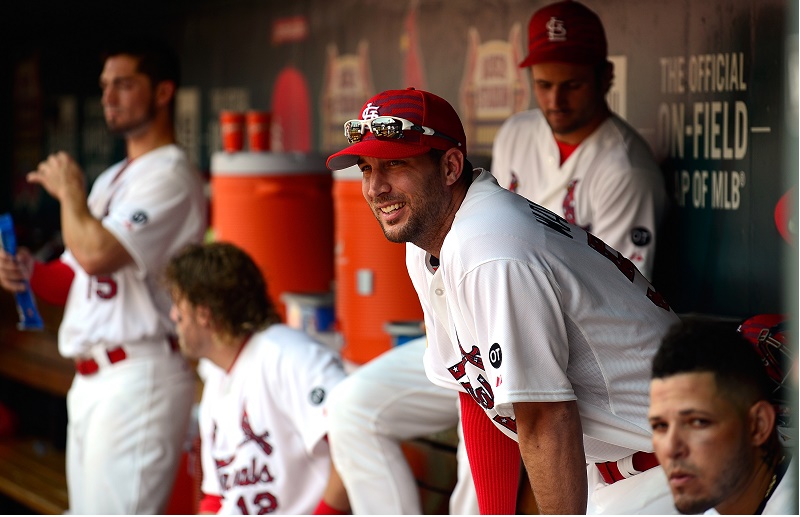 So the losses of Jason Heyward and John Lackey make the Cardinals the underdog in the NL Central? We're not buying that, and Vegas thinks the Redbirds are at least 12 wins (87.5) off the pace St. Louis set in 2015 (100-62). Maybe this club can't put up such an odds-defying season again in 2016 (Atlantis had them at the same total last year), but we have a hard time believing they will drop 13 games in the standings. Betting against the Cardinals has never been much of a money-making proposition.
3. Washington Nationals
The Nats — last year's Atlantis darling with a projected 93 wins — got cut down to size during an abysmal season, ending up with 83 wins. This year, Vegas got more conservative, weighing the difference on the low end with 87 wins. Fans, gamblers, analysts, and sportswriters have all been burned by Washington for several years running now, but we like their chances at winning upwards of 90 games. A calming presence in the dugout, a deeper outfield, and pitchers primed for bounce-back years seem like favorable omens. Having terrible teams in Philly and Atlanta for 36 games shouldn't hurt, either.
4. Cincinnati Reds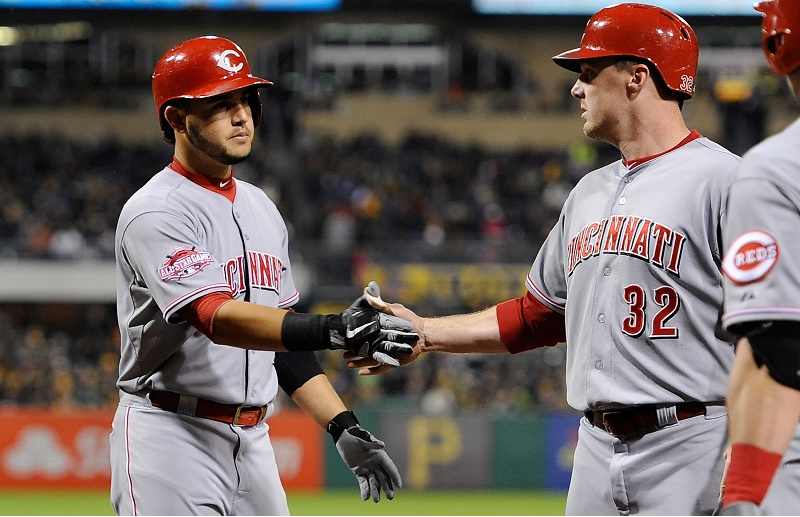 We love prospects as much as the next fellow, but show me the club that can replace Johnny Cueto, Mike Leake, Todd Frazier, and Aroldis Chapman with some dudes waiting in line on the farm. (In terms of WAR, those were four of Cincy's top six players.) That just doesn't happen, and it's tough to see the Reds improving from a dismal 64 wins with those players to 71 wins without them. Anyhow, that's where Atlantis draws the line for 2016, so a wise guy might consider the possibility of the under, which stands at -110.
5. Chicago White Sox
Predicting mediocrity levels is one of the toughest things to do in baseball. In the case of the 2016 White Sox, both computer projections and Vegas peg the club as an even .500 (81-81) team, which would actually be an improvement above the 76-win season and a downgrade from the 82-win Atlantis total in 2015.
What was so bad about the South Side squad is its offense, and the front office made a concerted effort to upgrade with the aforementioned Frazier coming on board along with Brett Lawrie, Alex Avila, and Dioner Navarro. While the last three don't bring much thump, we see this team scoring enough to deliver an above-.500 season.
Connect with Eric on Twitter @EricSchaalNY
Statistics courtesy of Baseball-Reference.com and FanGraphs.