MLB: 5 Things the Dodgers Need to Fix in 2016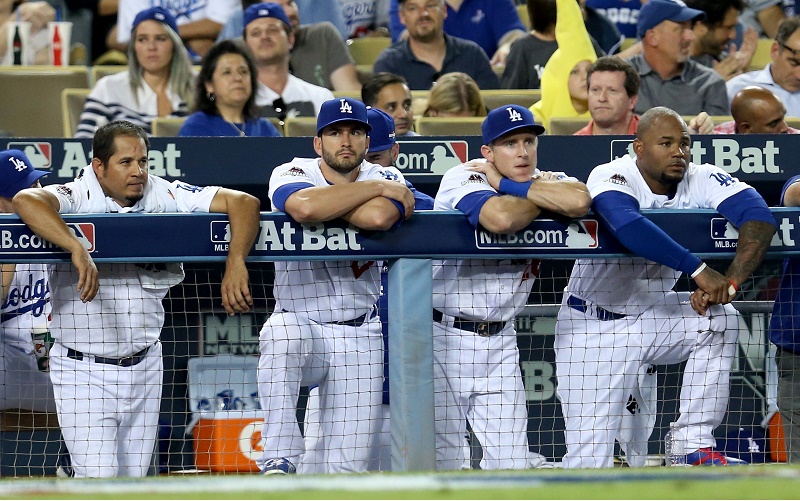 For the 2015 Los Angeles Dodgers, a record payroll could not account for the roster holes that plagued the organization. Injuries to Yasmani Grandal, Yasiel Puig, and Brandon McCarthy were sore spots, but poor play from Carl Crawford and Jimmy Rollins hurt even more by the time the Mets eliminated LA in the NLDS.
Looking ahead to 2016, there are glaring holes to fill. Starting with ERA leader Zack Greinke and manager Don Mattingly, the Dodgers will begin the offseason significantly weaker than they were in October, when Justin Turner anchored the offense and Chase Utley manned second base. Clayton Kershaw, Adrian Gonzalez, and Kenley Jansen are bright spots returning, along with Turner and Joc Pederson, but the front office has plenty of work to do to make this expensive team a World Series contender. Here are five things the Dodgers will need to contend with for a title in 2016.
 1. Major rotation help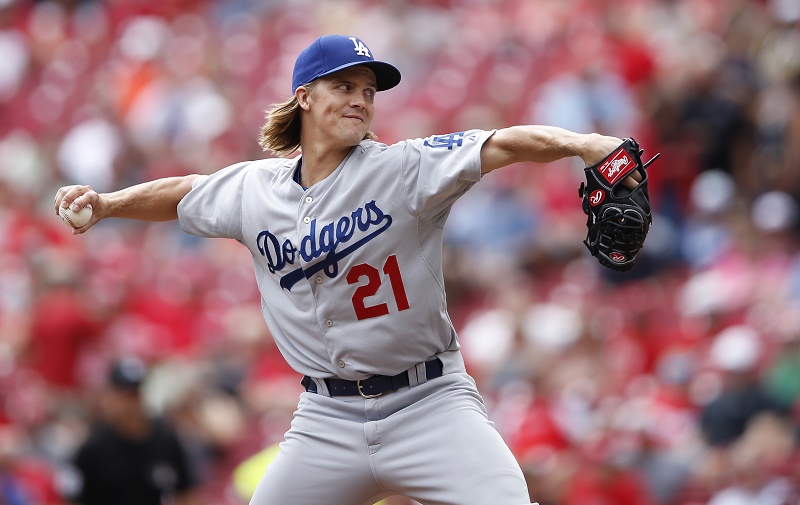 Even with Brett Anderson returning on a qualifying offer of $15.8 million, we count the Dodgers down two rotation arms with Greinke opting out of his contract and McCarthy unable to return until mid-2016. While the consensus is to pay Greinke whatever he wants, that price could come as the highest annual value in the free agent class. Still, we would spend it and worry about risks later. The one-two rotation punch with Kershaw was the greatest strength for LA in 2015. Add in Hyun-jin Ryu and McCarthy late in the year, and the rotation could be dominant. Until then, Alex Wood will be the fifth starter, which is doable with Greinke at the top.
2. A solution at second base
After trading Dee Gordon before the start of last season, LA opted for Howie Kendrick (with a dash of Utley) as a one-year stopgap at second base. It more or less worked out with Kendrick hitting .295 with a 107 OPS+ in 117 games and Utley providing his usual menace in the NLDS. Looking ahead, the Dodgers will have to move someone (possibly Turner) over to second or add a player via trade or free agency. Veteran options, Ben Zobrist and Daniel Murphy, are out there, but Enrique Hernandez and No. 4 prospect, Jose Peraza, also loom as potential replacements. With rookie Corey Seager at short, a reliable option at 2B is crucial.
3. Relief help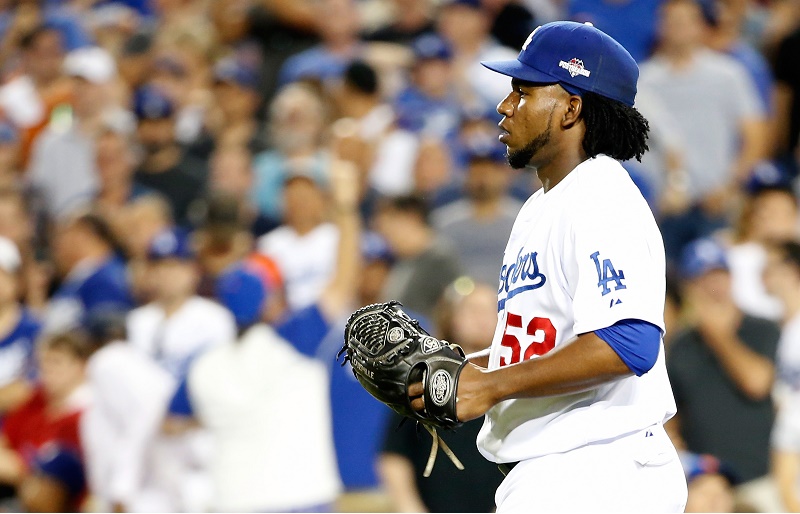 In what seemed like a replay of 2014, Mattingly turned to the bullpen in a tight NLDS Game One with Kershaw tiring, and Pedro Baez promptly gave up a game-changing hit. Outside of lefty specialist J.P. Howell, LA still has no lockdown late-inning reliever to provide a bridge to Jansen. In our estimation, this hole should never exist on a team that costs $314 million to field. Pay whatever it takes to get a more reliable bullpen arm. We recommend Darren O'Day, one of the best in the business and now a free agent.
4. Outfield improvements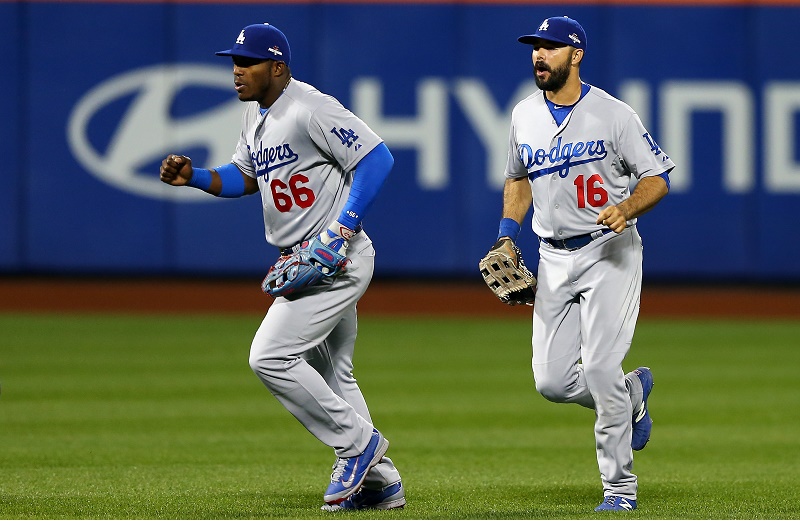 Even with Matt Kemp gone, the Dodgers had too many outfielders and not enough production in 2015. If Puig stays healthy and effective, he might be enough to solve the problem with Pederson in center, Crawford in left, and several backups remaining on the team. However, there needs to be a solution for Andre Ethier and the $35.5 million left on his contract. Ethier is too expensive and disruptive to keep. Fortunately for the front office, he had a great year in 2015 (.852 OPS, 136 OPS+) and may be near his peak value. Trading him for pitching depth or a right-handed bat would be a good call. Crawford would return little in a trade.
5. Leadership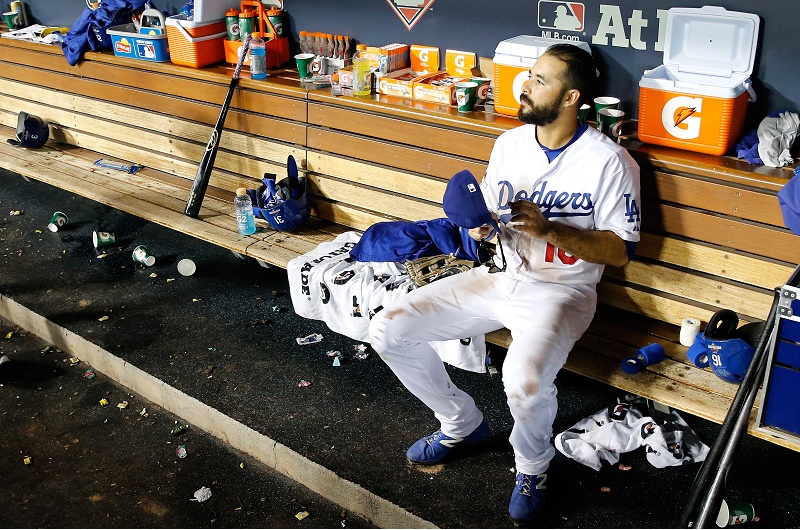 In many ways, the list of Dodgers' needs in 2016 mirrors that of 2015. Back then, Hanley Ramirez and Kemp were clubhouse problems. Even with them gone, there are still issues. Start with Ethier, whose dugout outburst was as ill-conceived as can be. With Mattingly unavailable for the Dodgers to kick around next season, we hope the next LA manager gets the kind of respect he needs to make a difference. Either way, we don't see Ethier as a good fit on a club with a leadership vacuum. And Gabe Kapler hardly seems like an upgrade over Donnie Baseball.
Stats courtesy of Baseball Reference.
Connect with Eric on Twitter @EricSchaalNY