MLB: 5 Things the Orioles Need to Go Right in 2015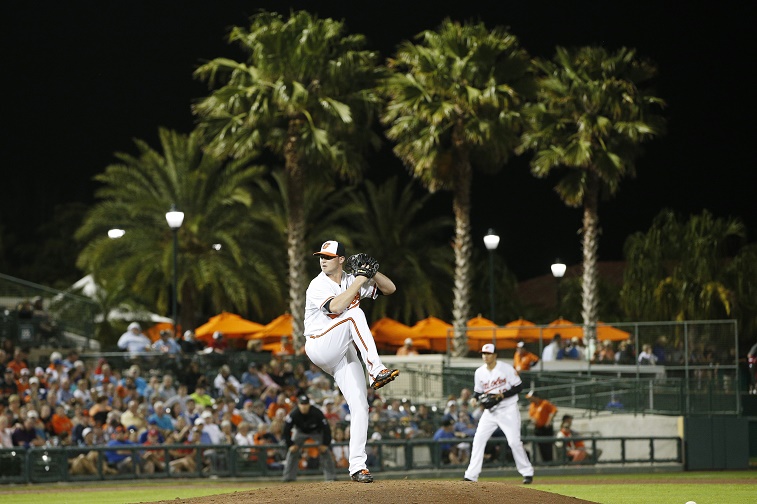 With 2015 MLB Spring Training in full swing, Orioles fans have probably heard (or made) the argument about the team's prospects in the AL East this season. Despite the lack of signings or a worthy replacement for Nelson Cruz, the line goes, Baltimore will remain at the top of the division because three All-Star players are returning from injury.
Each of these star players is facing issues surrounding their comebacks in 2015. Meanwhile, other lingering issues on the team were not resolved by offseason moves made by Baltimore's front office. Here are five things that will need to go right for the Orioles to repeat as AL East champions.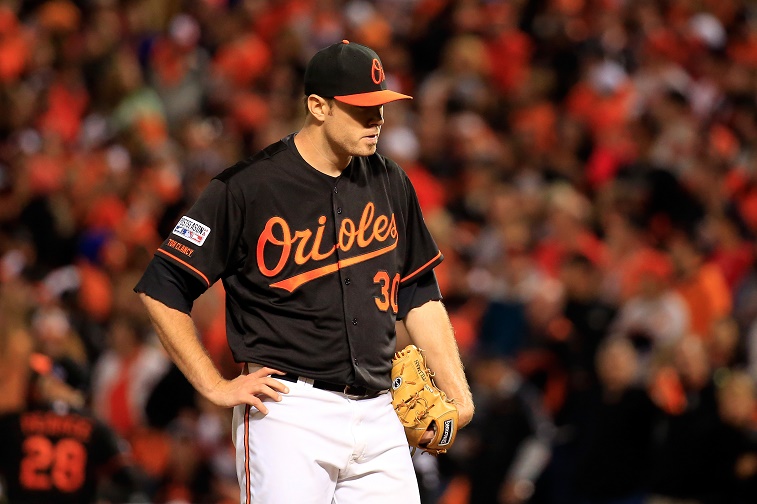 1. The rotation holds the line
Can Baltimore's rotation repeat its performance in 2015? In many ways, Baltimore's starters are ideal for the regular season slog. The consistency of Chris Tillman (3.34 ERA in 207.1 IP), Wei-Yin Chen (3.54 ERA in 185.2 IP), Bud Norris (3.65 ERA in 165.1 IP), and Miguel Gonzalez (3.23 ERA in 159.0 IP) helped the team run away with the AL East in 2014.
On the negative side, none of these starters is the type of lockdown pitcher that can guarantee a win for the Orioles when they need it, which led to the team's downfall in the 2014 ALCS. Though Max Scherzer and Jon Lester were both available for a price, Baltimore decided to stick with its core starters (plus Kevin Gausman) to contend again in 2015. Better hitters on both the Blue Jays and Red Sox will test Orioles pitchers early and often.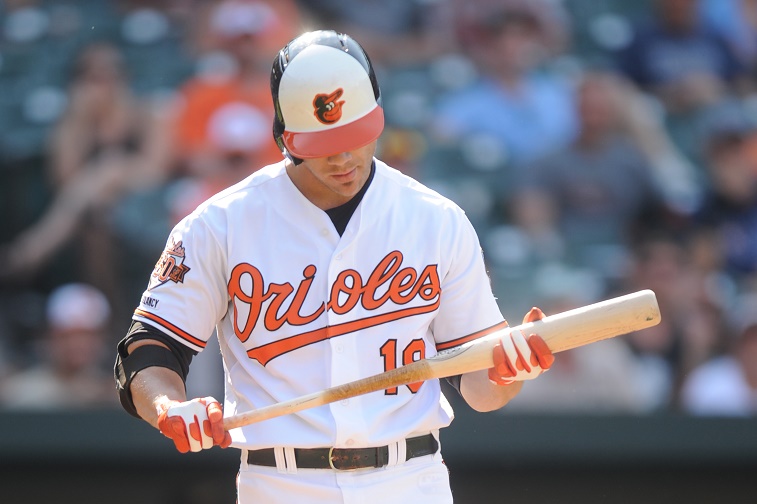 2. Chris Davis slugs
As far as subtractions go, Baltimore had a giant one when Nelson Cruz (40 HR, 32 2B) departed to free agency. The Orioles hope the return of three key hitters will dull that blow. At the top of the list is Chris Davis, an MVP candidate in 2013 (53 HR, 138 RBIs) who slumped to a .196 BA over 127 games in 2014.
Davis did manage 26 HR in 2014, but he ended the season with an untimely suspension for amphetamine use. (The substance in question was Adderall.) That left the team without him throughout the playoffs. When his suspension concludes after the first game of the 2015 season, Davis will need to block out his poor performance and ugly close to last season. Baltimore needs him to fill some of the void Cruz left in the lineup.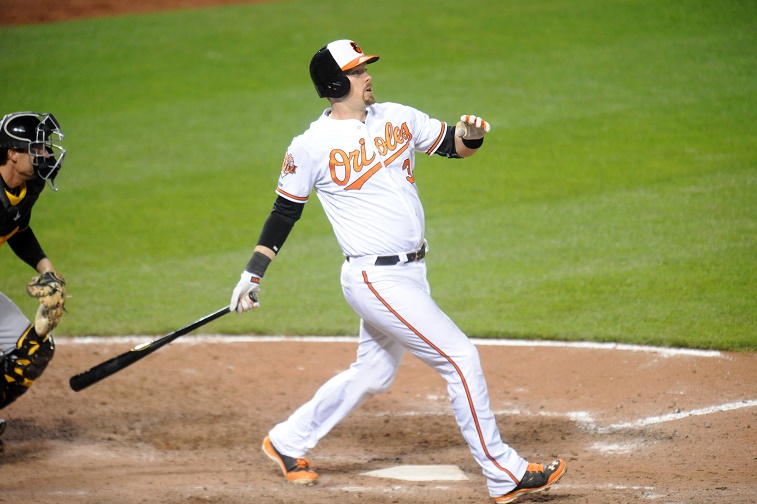 3. Matt Wieters returns healthy
Baltimore received terrible news when catcher Matt Wieters was lost to Tommy John surgery in June. After missing the rest of 2014, Wieters plans to put on his catcher's gear for the first time in March with hopes of starting on Opening Day for Baltimore.
As the primary handler for the pitching staff and a power source the team will depend on in 2015, Wieters will need to shake off the rust and return healthy for Baltimore to be successful this season. Chris Davis will not be able to make up for the loss of Cruz on his own.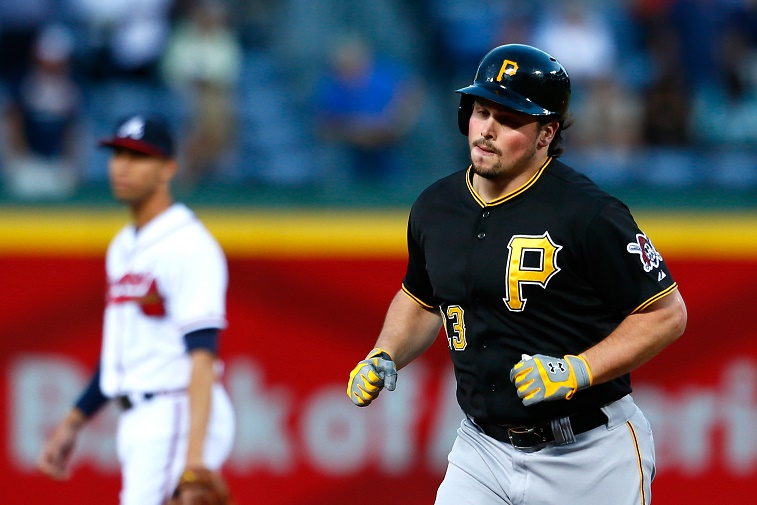 4. Snider and De Aza deliver
Washington nabbed Max Scherzer; Boston signed Pablo Sandoval and Hanley Ramirez; and Baltimore signed … Travis Snider. It's hard to have a more low-profile replacement for Nick Markakis than Snider, who hit .263 with 13 HR for Pittsburgh in 2014.
Markakis was both the team's leadoff hitter and its longest-tenured player before his departure to free agency. With Snider on one side and Alejandro De Aza (.252, 8 HR in 2014) on the other, Adam Jones's leadership skills and outfield range will be tested further this season. Baltimore will have to find a new leadoff hitter and rely on Snider to deliver in right field.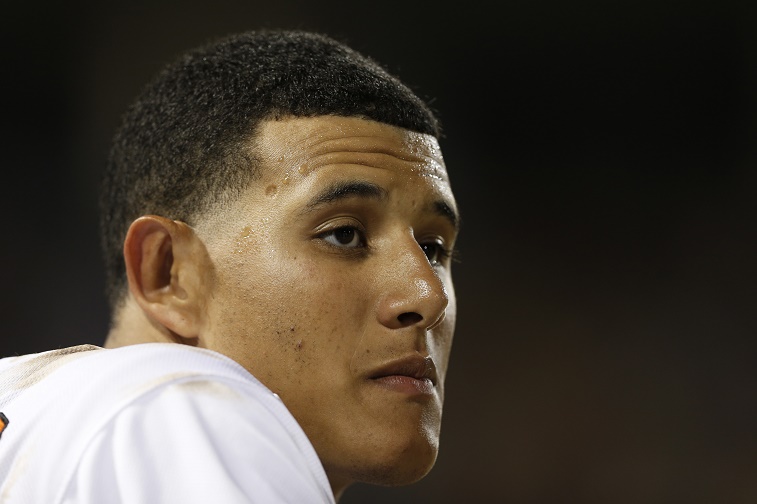 5. Manny Machado matures
Manny Machado has been considered a phenom since the day he was called up, but he took a big step back in 2014 with embarrassing shows of frustration in a series against Oakland as well as recurring injury problems. Machado ended the season with knee surgery for the second consecutive year after hitting .278 with 12 HR in 82 games.
Fully healthy and ready to play an entire season in the field, Baltimore needs a more mature Machado to replace some of the offense lost with Cruz and become a star everyday player. Though still just 22, Machado's apprenticeship needs to end in 2015.