MLB: 5 Things the Red Sox Need to Go Right in 2016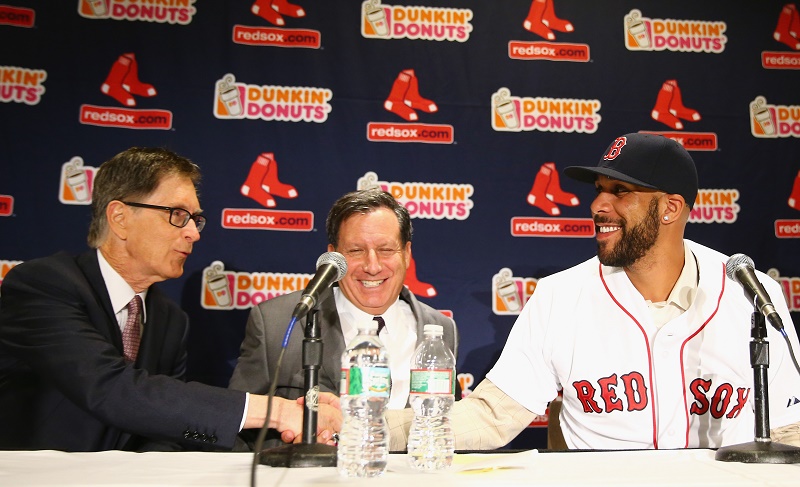 MLB front offices can't guarantee wins. They can only put the best possible team on the field with the money they have the authorization to spend and hope it works out like the analysts project. With the right mix of luck and health, new players exceed expectations and deliver a championship-caliber team. See the Kansas City Royals of 2015 as an example of the formula working better than expected.
The 2015 Boston Red Sox offer an example of the equation breaking down worse than expected. Offensive contributions from Hanley Ramirez and Pablo Sandoval were effectively nullified by their defense and clubhouse impact, while the new members of the rotation were a collective bust. Former GM Ben Cherington was behind that roster, and his late-season ousting was the consequence. Since Dave Dombrowski took over, the roster has improved on numerous levels.
Optimism should be abundant in Boston heading into the 2016 season, but questions about these reloaded Red Sox remain. Here are five things that have to go right for the team to be a contender this year. To keep us honest, we invite you to check out our evaluation of the club's prospects last season.
1. Hanley Ramirez finds his way
"Disappointing" doesn't begin to describe the season Hanley Ramirez had for Boston in 2015. Of 28 left fielders with at least 400 plate appearances, he ranked dead last with a -1.8 WAR while ranking first with his salary of $22 million. His subpar defense, impossibly low on-base percentage (.291), and 12 doubles speak to what a lost year it was for Han-Ram. To improve the situation, Boston intends to have him switch to another position: first base. Maybe a move back to the infield is what Ramirez needs to find his way again at age 32. Otherwise, it could be another year of cursing Cherington's mistakes.
2. Buchholz and Porcello shine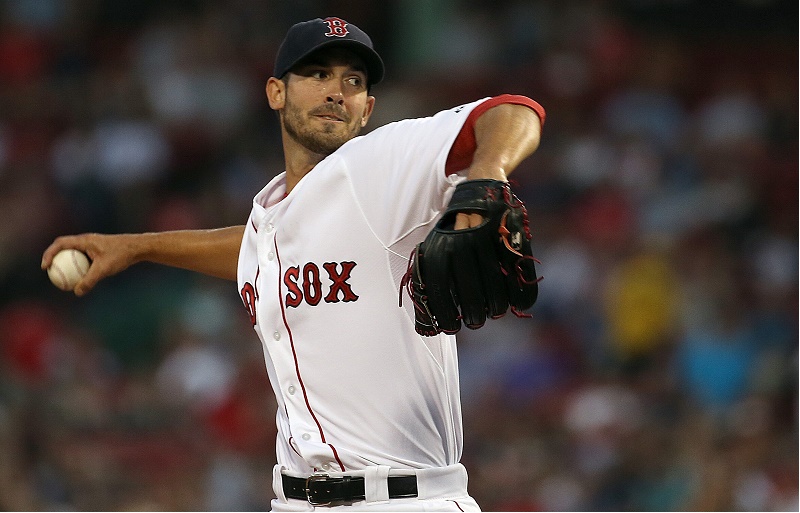 Boston now has a clear No. 1 starter and rotation workhorse in David Price. Beyond that, the club needs stronger showings from the middle of the group, beginning with Clay Buchholz and Rick Porcello. When he pitched in 2015, Buchholz improved over 2014, yet he only made 18 starts. That was the third time in five years he hasn't taken the mound 20 times. The Red Sox need more productive innings out of the nominal No. 2 starter. Likewise, the club has to have a better year from Porcello, who had quality starts at the  year's end. With his $21 million salary kicking in, his 9-15 record and 4.92 ERA won't cut it.
3. Sandoval bounces back
Though expectations on offense are a part of every $95 million contract, the Red Sox organization believed it was getting, at minimum, an above-average defender at third base last season. Instead, the team got Pablo Sandoval, who ranked 27th among 28 everyday third basemen with a -15.1 dWAR.
Offensively, he joined new teammate Ramirez in ranking dead last (28th) at his position. Getting out of last place will require improvements in every facet of Boston's game, and infield defense is one of them. Run production can come from other players in the stacked lineup, but the Panda has to practice better run prevention at the hot corner.
4. The outfield falls into place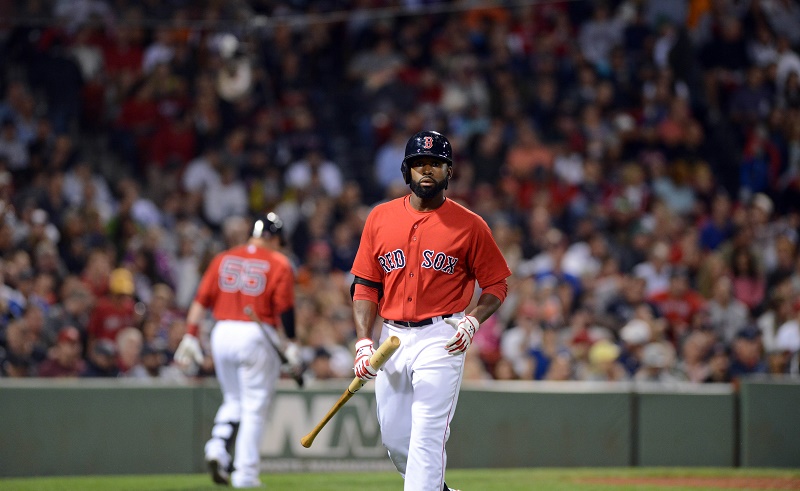 Boston has one of the best all-around position players in the game in center fielder Mookie Betts. In 2016, reports have Betts vacating his position to make room for Jackie Bradley in center. While this shift adds to Bradley's sparkling defense, we aren't sold on his offense. His second-half surge was the tale of two months. No one was hotter in August than Bradley, who posted an 1.163 OPS and 23 RBI in 26 games.
By September, he reverted to pedestrian numbers (.216 BA, .739 OPS). Bradley has underperformed his expectations in the past. He'll have to be more consistent in 2016. Rusney Castillo (.262 BA, .680 OPS) also needs to prove he's big-league ready for the formula to work.
5. The cornerstones hold for the full season
David Ortiz will play his last season in Boston this year, and the club needs him to anchor the lineup starting in April. Part of the reason the Red Sox flopped last year was the ugly start, and Ortiz was one of the problems. Through the first two months of the season, he managed just six HR and 18 RBI. A strong second half evened out his stat line, but by then the team was in too big a hole.
Younger teams like Boston's are long shots when it comes to comebacks, so the responsibility hangs on Ortiz and Dustin Pedroia to lead the team to a better start. Otherwise, they'll be playing catchup against teams bound to improve at the trading deadline.
Connect with Eric on Twitter @EricSchaalNY
Statistics courtesy of Baseball-Reference.com and FanGraphs.