MLB: 5 Things We Learned on Opening Day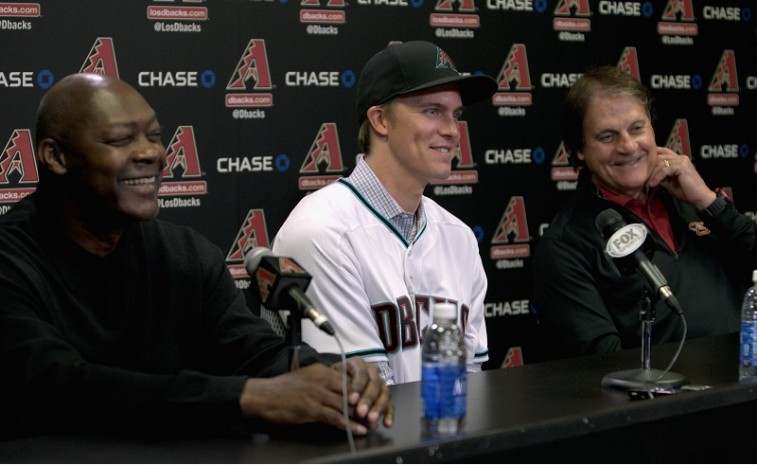 In the Major League Baseball season, Opening Day is somewhat of a misnomer; it actually spans two days — or even three if your game is rescheduled due to bad weather. One of the great things about the occasion is that you often learn things that weren't completely forecasted by Spring Training. Games in Arizona's dry air and Florida's humidity don't always reflect real baseball games.
There's a lot you can learn early in the season, including which pitchers may have great years and which rookies may impact a playoff chase. So, what happened on Opening Day that we can apply to our thoughts for the rest of the season? Here are five things we've learned from the action on Sunday and Monday.
1. Zack Greinke is due for a regression
After posting a 1.66 ERA in 222 2/3 innings for the Los Angeles Dodgers last year, Zack Greinke signed with the Arizona Diamondbacks to be the ace of their staff. Nothing suggests that Greinke isn't a true ace, but he had a 2.96 ERA with a 3.10 FIP in the three years prior to his breakout 2015 season. His FIP in 2015, however, was 2.76, suggesting that he outperformed his peripheral numbers.
In the D-Backs opener against the Colorado Rockies, Greinke allowed seven earned runs in four innings pitched. To match his 1.66 ERA of last year, he'd need to allow just 34 more runs in 218 2/3 more innings this year, posting a 1.40 ERA in the remainder of the season. That seems fairly unlikely. Greinke was always due to regress, but his bumpy first start of the season highlighted it for us.
2. Jake Arrieta is still filthy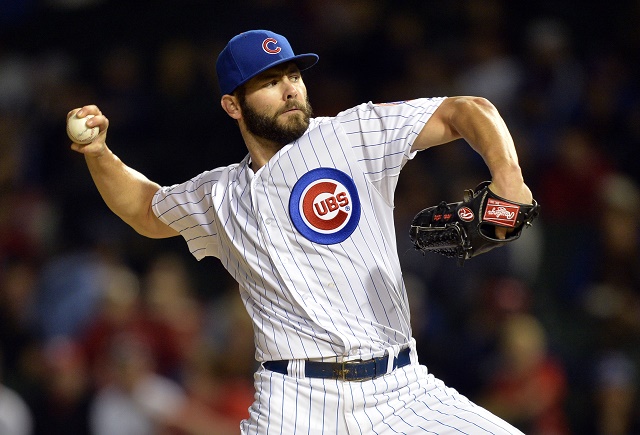 Regressing is also a concern for Jake Arrieta. But even regressing to the pitcher who he was in 2014 still makes him one of the best in the game. He actually had some better peripheral numbers that year, posting more K/9 and allowing fewer HR/9 with a lower FIP than in 2015. But so far, Arrieta just seems like he'll continue the masterful run he started last July.
He pitched seven innings, allowing just two hits, a walk, and no runs, and he struck out six in his start against the Los Angeles Angels. Arrieta didn't even seem to have his best stuff early on, figuring things out and settling in by the middle innings. He could've pitched longer, throwing only 89 total pitches, but manager Joe Maddon pulled him as the Cubs had a 6-0 lead after seven innings of play.
3. The Padres are bad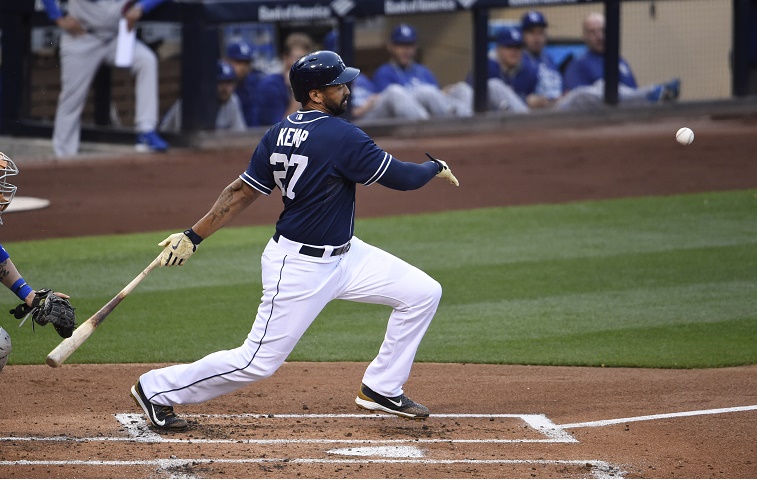 It doesn't help that they went up against the Clayton Kershaw buzzsaw on Opening Day, but the Padres opened the season by hitting 4-for-31 with two walks, a double, and 10 strikeouts. Kershaw or not, that's a bad day. Oh, and they lost the game 15-0. Tyson Ross had a miserable first start of the year, which is obviously something he could overcome as the season goes along. He allowed seven earned runs in 5 1/3 innings, and then he gave way to a bullpen that allowed another seven earned runs in the final 3 2/3 innings.
The Padres went for it two offseasons ago, bringing in Matt Kemp, Justin Upton, James Shields, and others to try to put together a winning team. It failed miserably, and now Upton is in Detroit, Shields is a 34-year-old question mark, and Kemp is nowhere near performing like he did during his MVP-contending days in Los Angeles. We think there is likely a big selloff coming at some point in San Diego's near future.
4. The Cardinals need more offense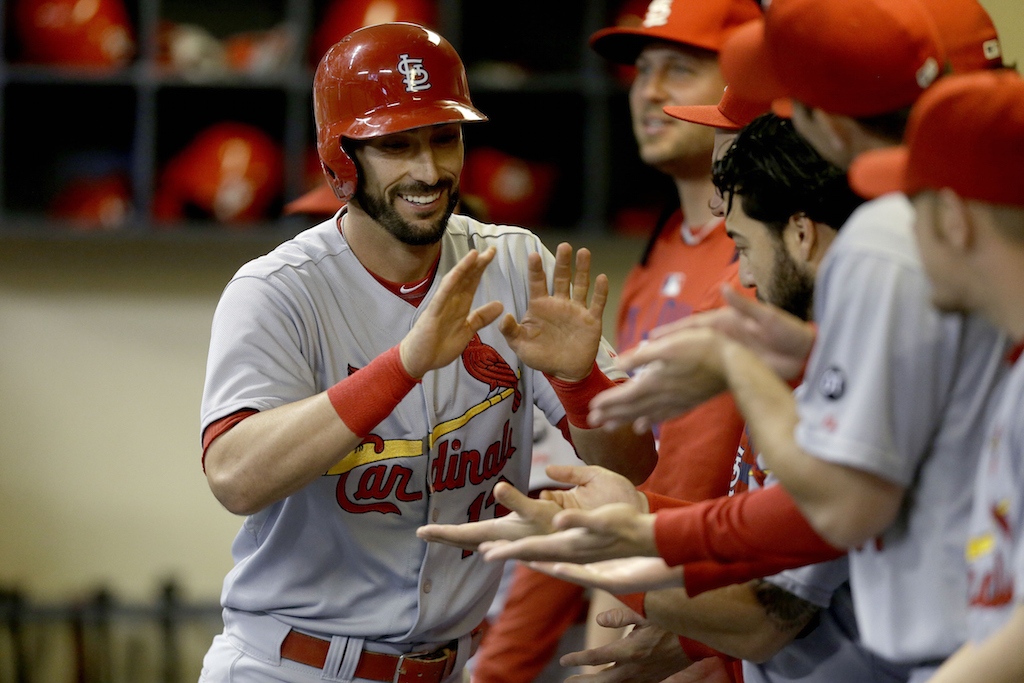 The Cardinals may or may not have one of the best starting rotations in the game, depending on how much you believe in their ability to continue outperforming their peripheral stats like they did in 2015. They also need to stay healthy, which is something most of their rotation did last year (minus Adam Wainwright). They were one of only eight teams to make it through the season with four pitchers throwing 175 innings or more. Michael Wacha, Carlos Martinez, Jaime Garcia, and Wainwright all have injury concerns. But that's not the issue at hand here.
The problem is that the Cards' offense looks really bad. They scored a late run off Pirates closer Mark Melancon before losing their opener 4-1, being completely shut down by left-handed starter Francisco Liriano, who was fooling batters with pitches low and out of the zone all afternoon. Losing Jason Heyward in free agency and Jhonny Peralta to a torn thumb ligament — after being a thoroughly mediocre offensive team in 2015 — does not bode well for St. Louis going into 2016.
5. Games need to be played in warm weather or closed roof stadiums
We experience this every single season. The game between the New York Yankees and Houston Astros, played in New York, and the game in Cleveland between the Boston Red Sox and Cleveland Indians were both rescheduled for Tuesday because of inclement weather. In short, it snowed and the teams were unable to play.
At the same time, the Milwaukee Brewers and San Francisco Giants had no trouble getting in their game on Monday afternoon, despite the snow that dumped on Milwaukee. The reason? Miller Park has a retractable roof. Major League Baseball needs to wise up and do the fans — and the teams — a favor and make sure that Opening Day games are played in stadiums with either a retractable roof or a warm-weather location.
Follow Ryan on Twitter @RyanDavisBP
Statistics courtesy of BaseballProspectus.com and Baseball-Reference.com.