MLB: 5 Things Wrong With the Royals in 2016
Here's what's going on with the defending champ's a disappointing season.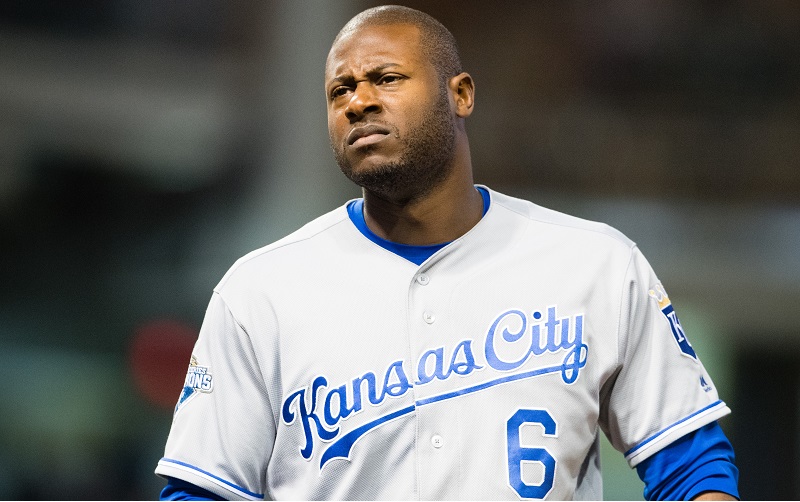 The Kansas City Royals entered play 15-16 on May 10, and the losing record was more than symbolic. K.C.'s red-hot start (12-6) had been enough to convince most people that this team was in cruise control and would assuredly see another playoff run. Then a stretch of 3-10 baseball — that included a sweep in Anaheim — placed the club in third place and raised many red flags with it.
Along the way, a concerned Ned Yost had to call a team meeting to remind the intact core how it pulled off its brilliant 2015 campaign. That club never had a losing record en route to the World Series, and it turns out that there are many differences between this year's team and the championship edition. Here are five things that have gone wrong with K.C. in 2016.
1. The offensive attack
Kansas City's offensive attack was relentless last season. Every hitter could hurt you in one way or another, and the base-running and high-contact rates ensured they could do it without hitting the ball out of the park.
They haven't been able to find that offensive rhythm yet this year. As a team, they rank 27th in the game with 105 runs scored, which averages out to 3.38 runs per game (worst in the American League). Going up and down the lineup, only Eric Hosmer gives opposing pitchers pause.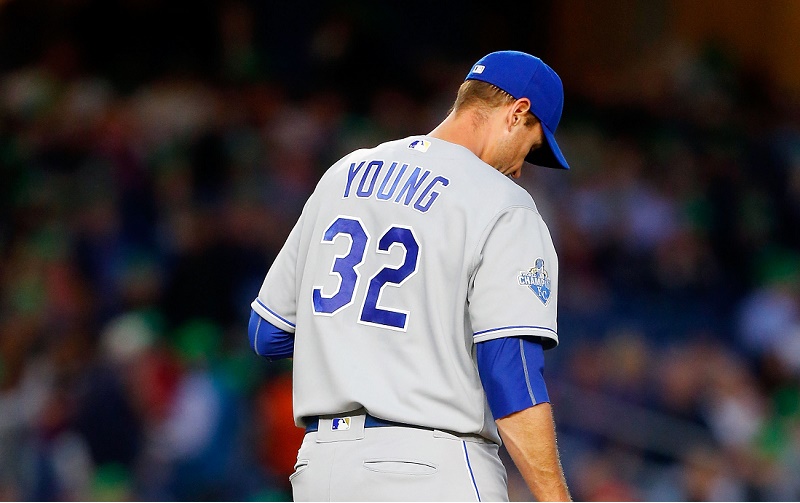 2. Chris Young's reversal
At the end of May 2015, Chris Young was 4-1 with a 1.55 ERA in a workload split about evenly between the rotation and bullpen. This season, he's 1-5 with a 6.68 ERA in seven starts.
The soft-tossing Young is not an ideal fit for the top of the rotation, but Royals management was forced to bring him back without other available options. The steal ($675,000) K.C. got on the low-cost Young in 2015 has become a disaster for a lot more money ($4.25 million), and he has next year guaranteed for more.
3. Kendry Morales
Another brilliant stroke by the Royals front office was the Kendrys Morales signing. In 2015, he was the RBI man the club needed, a lethal threat from both sides of the plate in the midst of a career resurgence. He ended the year hitting .290 with 22 HR and an .849 OPS.
Through 31 games this season, he's batting .198 with an on-base of .240 and .319 slugging (.559 OPS). With Mike Moustakas injured and Morales mired in a terrible slump, opposing pitchers just cruise through the lineup.
4. Kris Medlen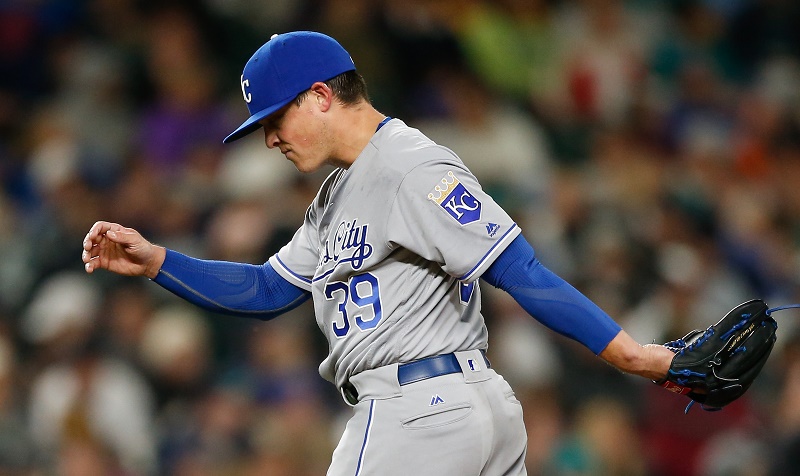 Kris Medlen split time between the 'pen and rotation last season in his return from Tommy John surgery, and things went well (6-2, 4.01 ERA) for the right-hander. This season, Medlen's worked strictly out of the rotation and has been terrible.
He's sporting a 6.85 ERa and 1.84 WHIP through 22.1 IP. He's nearly allowed a walk per inning so far, and only a handful of MLB starters have been worse. This team isn't built on starting pitching, but it will need many additional quality outings to get back in contention.
5. The energy
Remember when this team had a chip on its shoulder? Images of Yordano Ventura plunking opposing batters and Kelvin Herrera going wild after a big strikeout seem archival after watching this team play in May. Kansas City will have to find a way to get to that brilliant bullpen with a lead in order to get some of its mojo back.
Energy was the subject of Yost's team meeting, and it will take a collective team effort to restore it. Lorenzo Cain (.256 BA, .626 OPS), the team's natural spark plug, could help K.C. find its identity again by getting hot and searing the base paths.
Otherwise, this team has to find ways to score with Moustakas out for May. There are 130 games remaining, but the hot White Sox have already opened up a seven-game advantage on the Royals. You expect a letdown after winning a World Series, but this team is quickly becoming unrecognizable.
Connect with Eric on Twitter @EricSchaalNY
Statistics courtesy of Fangraphs.com.