MLB: 5 Weaknesses of the WAR Statistic Explained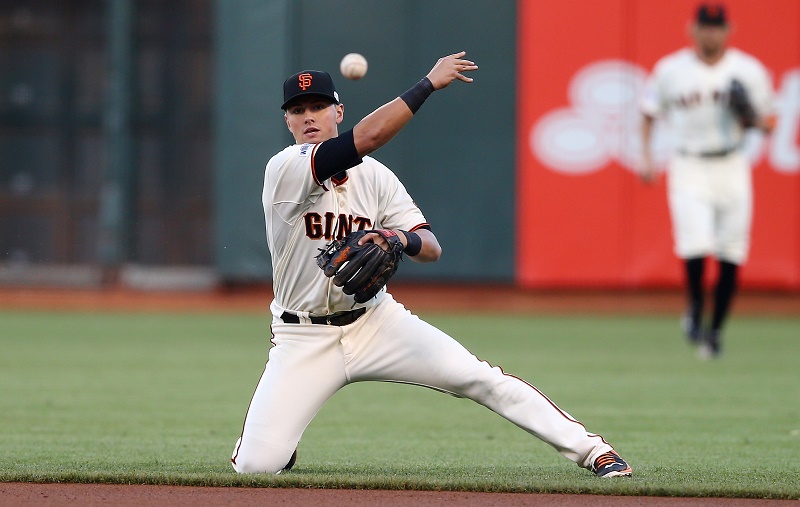 The wins against replacement (WAR) statistic continues to be a significant reference point for Major League Baseball fans and analysts alike. Do we have a better one-number-fits-all approach to gauging a player's value to his team? It would be tough to say we did, but WAR is far from perfect.
In fact, no one argues that WAR is perfect, not even the folks at FanGraphs and Baseball Reference who came up with their separate but seemingly equal algorithms (more on that later). Yet WAR is appearing even less perfect than we once imagined.
It all began with a glance at the WAR leaderboard with less than one third of the 2015 MLB season remaining. On FanGraphs, A.J. Pollock is more valuable than every pitcher in Major League Baseball other than Clayton Kershaw, Corey Kluber, and Max Scherzer. Likewise, San Francisco's Joe Panik has the number of many elite players.
With the MVP race sure to include irrational inclusions of what is essentially a useful statistic, we offer a note of caution in assessing the debate in the weeks and months ahead. Don't take WAR at face value. Here are five weaknesses of the statistic to consider whenever you hear it mentioned.
Note: We like advanced statistics and do not believe old-school bean counting is the answer. We have railed against batting average in the past and believe pitchers' wins have largely become meaningless.
1. No standard WAR exists.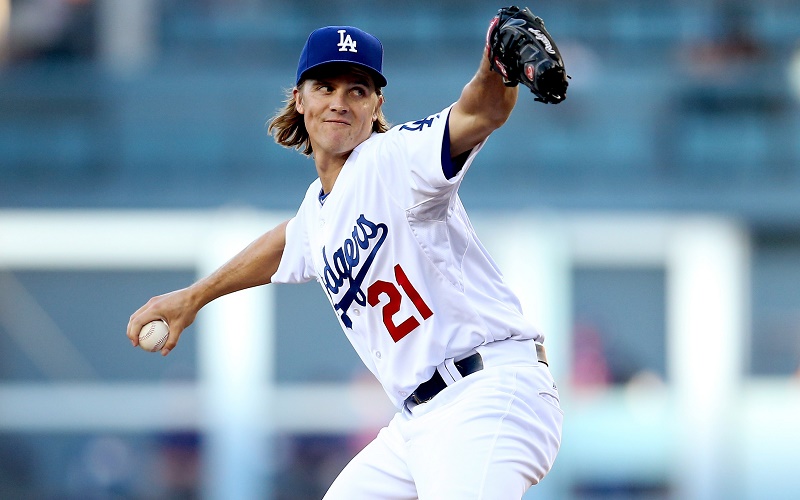 A batting average is a batting average in any site's calculation, but there is no such standard for WAR. Fangraphs and Baseball Reference have different ways of arriving at the number. When you hear WAR, do you listen to the disclaimer about the site of origin for the number? If so, do you have a working grasp of the subtleties of each?
It's a tall order for anyone, and the fact that these two respected and authoritative sites have not worked out a standardized version is a sign of the stat's weakness. Take Zack Greinke, the Dodgers pitcher who seems to be having a sensational year for anyone who's followed. On Baseball Reference, he sports a 6.5 WAR, third best in MLB. That place will sound right to many people.
On FanGraphs, Greinke has a 4.2 WAR, good for 16th in the game. We'd like much more consistency between the two. Otherwise, the goal of simplifying everything with one number doesn't work.
2. Fielding matters too much (and sometimes not enough).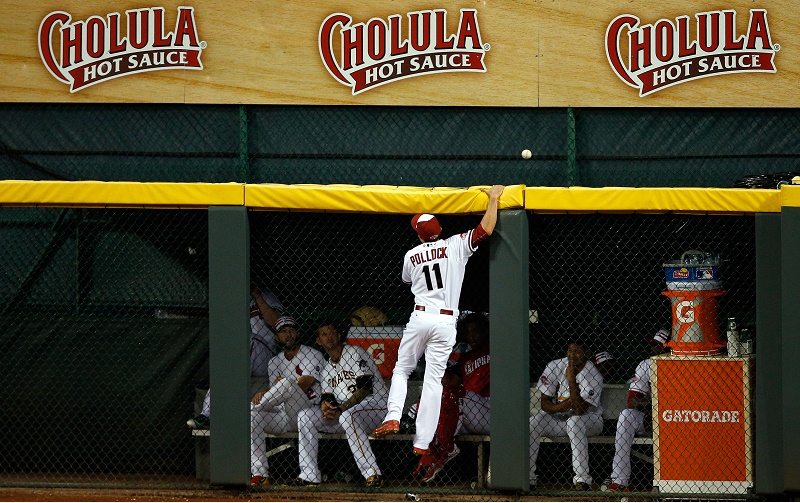 In defense of WAR, we like how the stat makes a run saved near the equivalent of a run generated. However, the equation is not quite there yet, and you see it in players like Pollock, Curtis Granderson, and Logan Forsythe, all of whom rank in the top 25 among position players.
We could buy into the stat and defense's place in it if the reasoning were more precise. Until then, corner outfielders who have crossed over from center appear too much better than their slugging but slower counterparts. In many cases, WAR isn't representing value to MLB teams, and fielding is the culprit.
There are also elements of fielding that are not given credit, as when middle infielders save bad throws from catchers and first basemen save bad throws from around the diamond. In a sense, sure hands are penalized, while inaccurate arms are not.
3. Defensive shifts.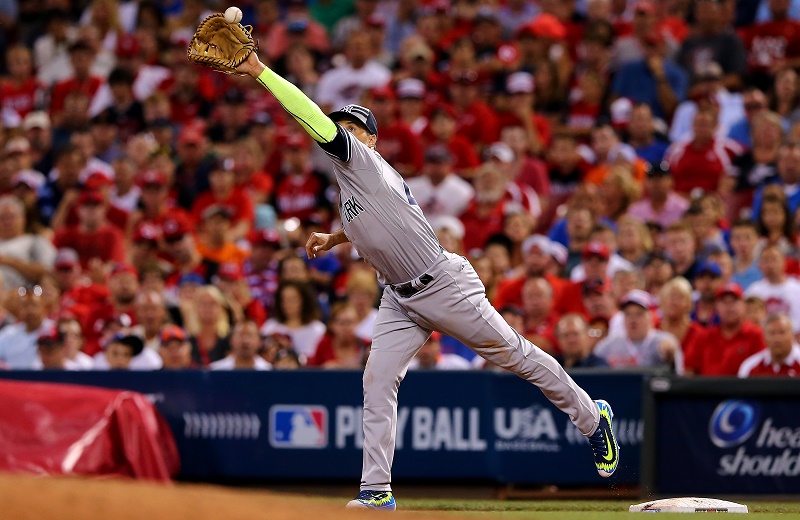 Did we mention defense rates too highly and sometimes inaccurately? It does, and as defensive shifts increase, the accuracy of WAR diminishes. The curious case of Mark Teixeira helps illustrate. The Yankees burly first baseman is by most eyeball accounts an above-average defender at his position. But WAR says his defense sucks.
In fact, with even an average (i.e., not negative) defensive rating we would see Teixeira's WAR improve considerably, placing him among the game's top 15 position players. (He was at No. 31 on August 11.) What makes the errant-throw-scooping and hot-shot-picking Teixeira a shoddy fielder in WAR's eyes? Range. Whereas he had positive ratings in most seasons (even in his injury-plagued campaign of 2014), he's got a negative number in 2015.
Anyone who has watched a Yankees games knows Teixeira is usually playing a no-doubles defense (i.e., hugging the line) when a lefty hits. It's part of the Yankees' elaborate defensive shifts. Stephen Drew or the 2B du jour plays shallow right field while Didi Gregorius or Chase Headley plays the position formerly known as second base. Teixeira is not asked to cover the hole for his team. WAR doesn't know that, and penalizes him considerably for something it perceives as a lack of range.
4.  WAR and designated hitters.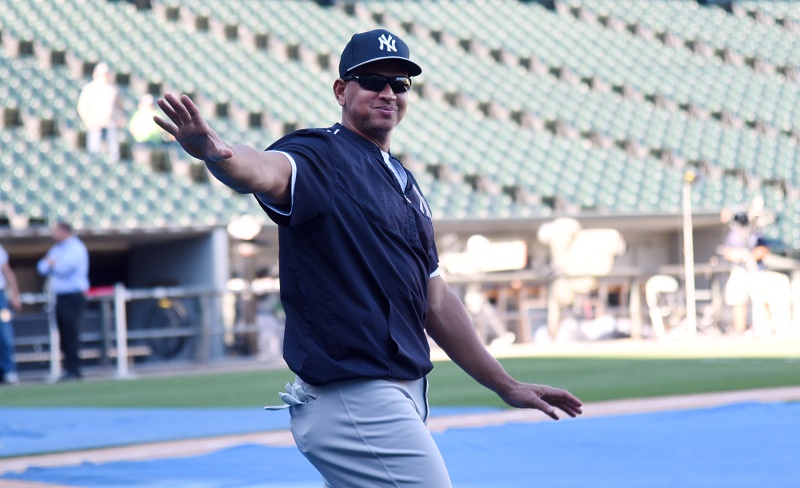 Let's say WAR is the statistical equivalent of brilliant investigative journalist and is shining a light on the heretofore concealed weaknesses of beefy sluggers. Fine, so let's see what it says about the beefiest sluggers of them all — designated hitters. Not to continue harping on Teixeira (3.3 WAR), but the proximity of A-Rod on the WAR leaderboard (2.9 WAR) simply begs for a comparison of the Yankees teammates.
Offensively, Teixeira has had a huge power-hitting season, so the basics suffice: 30 HR, 77 RBI, .937 OPS batting cleanup. (His .367 OBP is his best since his MVP-caliber season of 2009.) A-Rod has not been far off the pace: 24 HR, 63 RBI, .905 OPS batting third. The difference is Teixeira's 101 games in the field to A-Rod's two.
Baseball Reference is the first to tell you that a 2.9 WAR and 3.3 WAR would be too close to call. So a first baseman of considerable defensive value is the equivalent of a DH with worse offensive numbers? There is no baseball universe where that statement holds true.
5. Joe Panik vs. Felix Hernandez and Madison Bumgarner.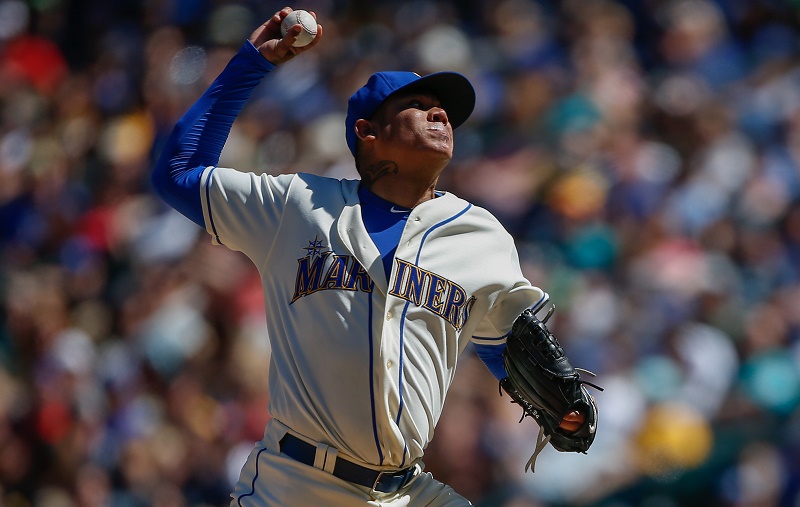 While a 2.9 WAR versus 3.3 WAR may be a wash (however misleading that wash may be), we cannot say the same thing for a difference of a full win over a replacement. After all, a win could be the difference between making the playoffs and going fishing. According to FanGraphs WAR, you would want Joe Panik (4.0 WAR) over Felix Hernandez (2.9 WAR) in 2015.
Maybe this is a condemnation of replacement-level pitchers this season, and Felix's numbers are not what they have been in Cy Young-caliber seasons, but they are still impressive: 150 IP, 1.14 WHIP, .231 BA, 2 CG, 2 ShO. Because of his adjusted approach, his strikeouts are down but his ground ball-rate is up (fifth in MLB).
So has Joe Panik (.308 BA, .817 OPS, 7 HR, 56 R and 4.8 UZR) been worth more than a game matched against his replacement compared to the King? We'll leave you to decide. After all, these numbers cannot be qualified. FanGraphs WAR says Panik is. But Felix shouldn't take it personally. Madison Bumgarner (2.7 WAR) looks even less valuable compared to Panik.
Statistics, current as of August 11, were sourced at FanGraphs and Baseball Reference.