MLB: 6 Fantasy Baseball Keepers for 2016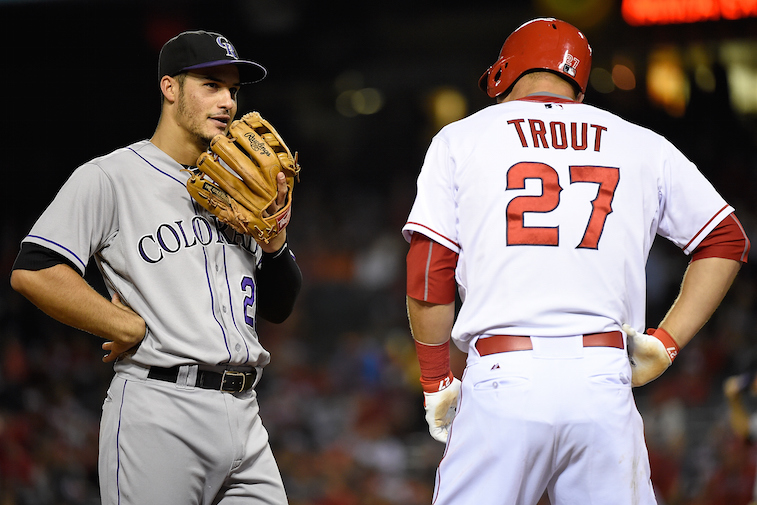 Fantasy baseball is a whole different monster than fantasy football. The latter, although some may disagree, requires a near-daily commitment if you want to be serious about contending for your league's championship. Assessing the waiver wire, monitoring injury situations, and tinkering with your lineup are among the tasks that take up the bulk of the fantasy football lifestyle.
With baseball, depending on your group's format, you can probably get away with checking the matchups and rosters once or twice per week and still end up in contention for the crown. True, America's pastime is certainly a longer season and thus, a slow start in the standings is far from a nail in the coffin, but there's no doubt that the pair of popular fantasy sports are mightily different. With spring training slowly getting underway, that means that Opening Day is still more than a month in the future.
To help pass the time, let's talk some fantasy baseball, and for this post, we focus on the young studs who could not only help you earn your league's trophy in 2016 but for a handful of years down the road as well. If you're in a league where the commissioner has enacted keepers (players who were drafted last season who you may hold onto your roster), you'll want to pay attention to these names. Here are six keeper-worthy players for 2016.
1. Mike Trout, 24, Los Angeles Angels of Anaheim
We'll begin with the most obvious keeper candidate in all of MLB, Los Angeles Angels of Anaheim outfielder Mike Trout. As the best player in baseball and still just 24 years old, Trout is hands down the guy who a fantasy baseball player wants to hang on to. The dude produces everywhere that matters in the world of fantasy (and real life as well).
He runs, he hits for both contact and power, he drives in runs, and he stays healthy (knock on wood). Trout has undoubtedly been a consensus first-round pick for a few seasons now and he very well could have been the first guy off of the board in 2015. If you were fortunate to get the talents of No. 27 on your team, do not let him go.
2. Bryce Harper, 23, Washington Nationals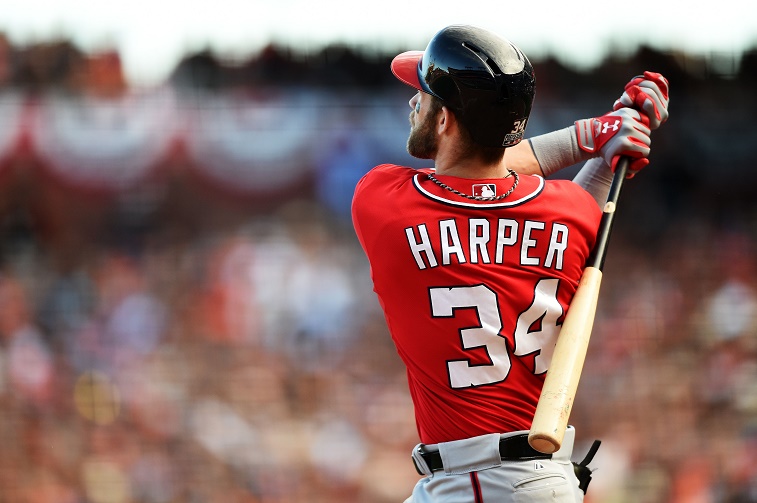 Mike Trout and Bryce Harper. Bryce Harper and Mike Trout. They're the two best position players in the sport and while it took a while for the 2015 NL MVP to get acclimated the the big leagues, he now feasts on opposing pitchers with ease. Those who snagged Harper in the early-to-mid rounds of their draft last season got a steal, as the Las Vegas, Nev. native torched hurlers with 42 home runs and a video-game .330/.460/.649/1.109 slash line. At just 23, Harper is a safe bet for another spectacular campaign and an easy selection for this list.
3. Carlos Correa, 21, Houston Astros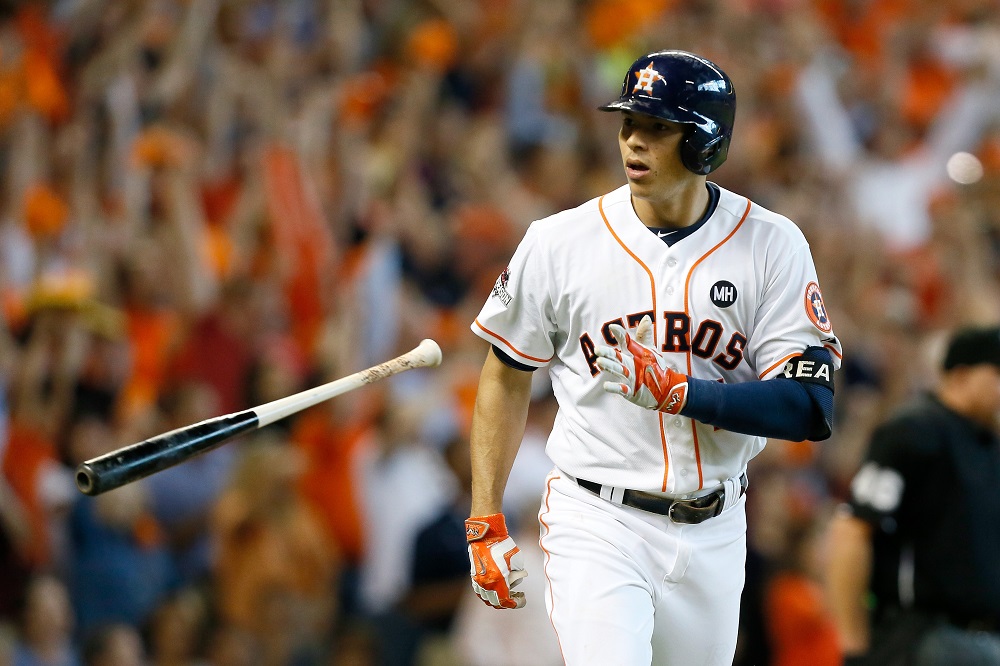 Houston Astros shortstop Carlos Correa may not have quite the MLB experience that Trout and Harper have, as he appeared in his first 99 games last season, but the 21-year-old is sure to be a popular keeper this spring. The 2012 No. 1 overall draft pick possesses a deceivingly large frame for a shortstop and has got all of the makings of a premier five-tool talent.
In his first taste of the show in 2015, Correa was impressive. In 387 at-bats, the Puerto Rican knocked 22 home runs and 108 hits, while driving in 68 runs. He also showcased an impressive batting eye, especially for a youngster, earning 40 walks against just 78 strikeouts.
The AL Rookie of the Year recipient also stole 14 bags and produced a solid .279/.345/.512/.857 line. Along with his double-play partner and fellow youthful stud Jose Altuve, Correa will look to not only build off of his stellar start to his career, but possibly lead the Astros to their first World Series championship.
4. Paul Goldschmidt, 28, Arizona Diamondbacks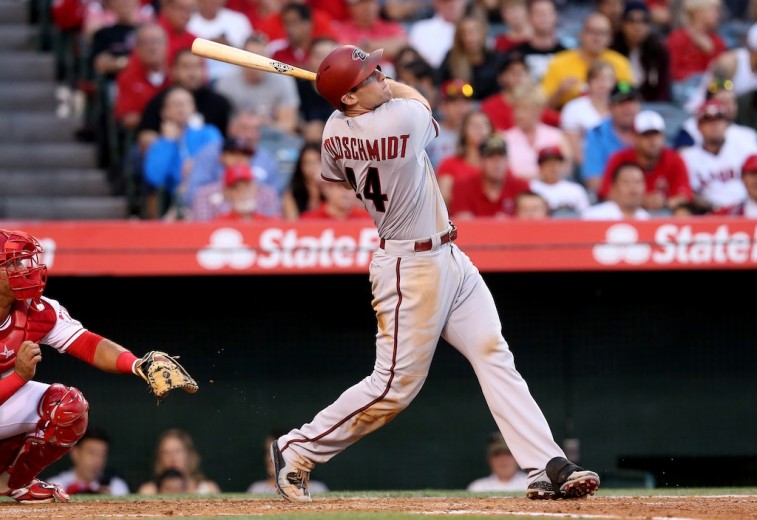 The "elder statesman" of this group, Arizona Diamondbacks first baseman Paul Goldschmidt, is still worthy of keeper status in 2016. Unlike the previous trio, Goldy was not the most-heralded prospect coming out of college (or high school), and he fell all the way to the eighth round of Trout's 2009 MLB Amateur Draft.
No. 44 spent 2010 fine-tuning his skills in the minors and made his big league debut in August 2011 at the age of 23. It wasn't until 2013 though, when Goldschmidt made his powerful presence known in the pros. Here are some of his offensive numbers for 2013 and 2015. His 36 home runs, 125 runs batted in, 103 runs scored, 15 stolen bases, and a .302/.401/.551/.952 line in the breakout year culminated in his first All-Star appearance and first Silver Slugger award.
He finished second in the NL MVP voting and for good measure; he earned his first Gold Glove honor too. Last year? 33 home runs, 110 RBI, 103 runs, 21 steals, and an even better .321/.435/.570/1.005. If not for an injury in 2014 that limited him to 109 games played, we'd be looking at three straight MVP-caliber years for this player. And if not for Harper's unreal year in 2015, Goldy would have easily taken home the hardware, but instead had to settle for second again.
5. Nolan Arenado, 24, Colorado Rockies
The Colorado Rockies' projected lineup is stacked with strong fantasy performers. We're talking about Charlie Blackmon, Jose Reyes, Carlos Gonzalez, and Corey Dickerson. But the standout from a season ago, and a guy who, given his age and upside, is the best keeper of the group, is third baseman Nolan Arenado.
Arenado is only 24 and is projected to have another monster year. Sure, his numbers may be buoyed a bit by the hitter's haven that is Coors Field, but it's also telling that 22 of his 42 homers in 2015 were hit on the road. Arenado is also a guy who didn't slow down at the end of the long season, as evidenced by his monster September/October numbers (12 HRs, 35 RBI, .336 AVG).
6. Mookie Betts, 23, Boston Red Sox
Boston Red Sox outfielder Mookie Betts probably won't win any home-run crowns in the near future. He likely won't lead the league in RBI. He may not even win a batting title or lead the league in stolen bases, but what he does offer is solid numbers across the board. Along with his superb defense, Betts posted 174 hits, scored 92 runs, knocked 42 doubles, and drove in 77 runs in 2015.
He was nearly a 20/20 man with 18 long balls and 21 steals, and his 46 walks compared with 82 strikeouts were stunning. When all was said and done, his batting line of .291/.341/.479/.820 was terrific, even for his lofty expectations. Along with shortstop Xander Bogaerts, Betts is creating an exciting atmosphere in Boston for 2016 and is surely a smart keeper for your draft.
Follow Victor on Twitter @vbarbosa1127
Statistics courtesy of Baseball-Reference.com.