MLB: 7 Players Who Will Make or Break Contending Teams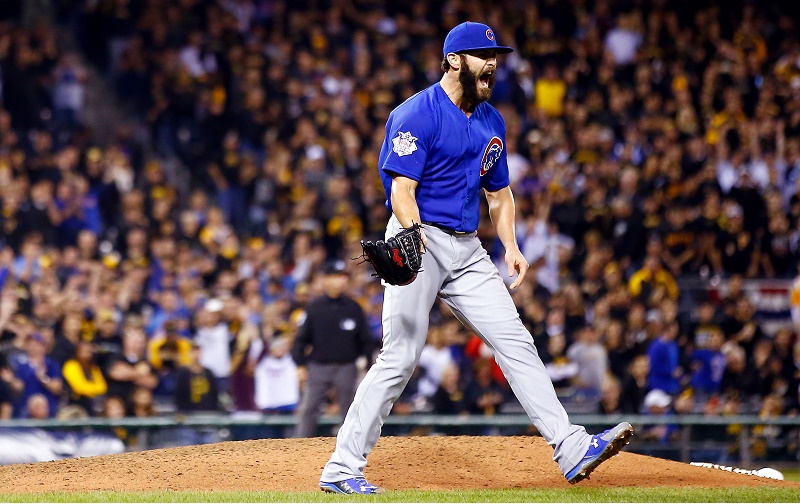 With nine men on the field and 25 in any Major League Baseball clubhouse, how much of an impact can one player have? It depends on the team's strengths and weaknesses. Two playoff teams of 2015 offer excellent examples. When the pitching-poor Blue Jays acquired David Price, their title hopes went from 0 to 60 overnight; the same went for the offense-starved Mets after trading for Yoenis Cespedes at the deadline. Looking ahead, many contending teams begin the new season with shaky areas within their clubhouses. That opens the door for one man to make or break the club's shot at the World Series. Here are seven players who could be the difference between boom and bust for contenders in 2016.
1. Jake Arrieta, Cubs
Before 2015, Jake Arrieta was 44-32 with a 4.08 ERA in his Major League career. The right-hander erased that memory with a 22-6, 1.77 ERA campaign that included the best second half of any pitcher in history. While we would love to pause and sing the praises of this performance once more, instead we'll suggest that things won't be as perfect in 2016, potentially leaving Chicago on the hook with a rotation that isn't bulletproof. Even with John Lackey (now 37 years old) adding depth, any faltering by Arrieta would be debilitating down the stretch or in the playoffs.
Looking at NL contenders in 2016, some lethal weapons could face the Cubs in a one-game Wild Card playoff; Matt Harvey for the Mets, Adam Wainwright for the Cards, Clayton Kershaw for the Dodgers, and, once again, Gerrit Cole for the Pirates. Any of these pitchers could shut down the Cubs. They'll need Arrieta to pace the rotation during the regular season and through the playoffs. Otherwise, they'll have to lean on Lackey and Jon Lester (11-12, 3.34 ERA in 2015) to rally the club. Winning the division will be huge in the NL Central this year.
2. Marcus Stroman, Blue Jays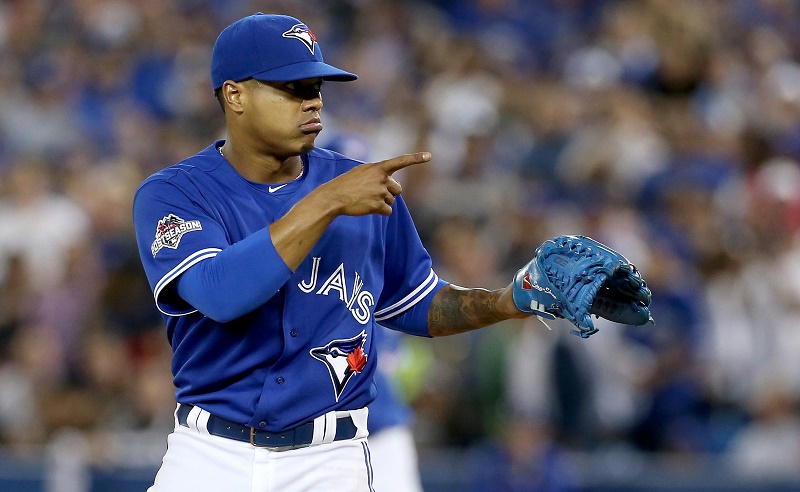 Only one 2015 playoff team lost its most important player without adding a replacement, as Toronto did with David Price. This time around, 24-year-old Marcus Stroman will take the reins as the team's No. 1 man on the mound. This strategy is risky for obvious reasons, and you only need to look at the young right-hander's track record to see why there is concern for the Blue Jays.
Stroman has logged just 24 starts and 157.2 IP in his career. For Toronto to return to the playoffs, the rotation will have to beat back the high-powered offenses of the AL East, and Stroman will have to prove he can start 30 games with results that are as impressive as his limited MLB experience. Otherwise, it's hard to see the Blue Jays' path to the postseason in 2016.
3. Yasiel Puig, Dodgers
The Dodgers lost Zack Greinke, but an aggressive offseason of adding rotation pieces gave the team plenty of pitching depth. Looking at the offense, Yasiel Puig will once again be the key to the offense's attack as the only right-handed bat in the outfield. With Puig slugging in the middle of the order and delivering above-average defense in right, Los Angeles will be tough to beat.
Should Puig have another disappointing campaign, the left-handed heavy lineup will struggle. Soon enough, you'll have fans and the media clamoring for a trade and creating a circus-style atmosphere at Dodger Stadium for Puig. That's the last thing the organization needs with a new manager aboard and a city growing restless after years of leading the MLB in payroll.
4. Shelby Miller, Braves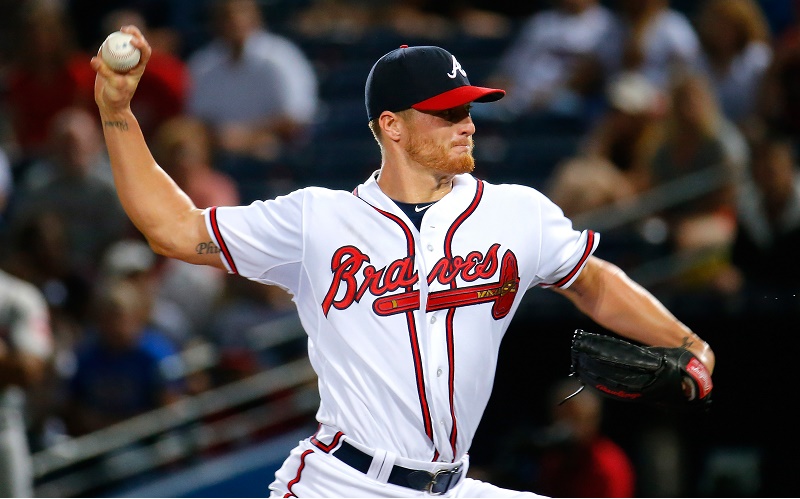 We know the Diamondbacks can score runs, but prior to this offseason they had a rotation full of holes. With Greinke now at No. 1,  the club has a starter who can duel with the best in the league. Then there are some question marks, beginning with the projections for Shelby Miller, the coveted No. 2 starter acquired at a high price from Atlanta.
If Miller could make a smooth transition to the desert and deliver another 200 innings of 3.00 ERA ball, the D-Backs will like their chances in the Wild Card race. On the other hand, a season of replacement-level performances (like Miller had in 2014) could put the pressure on a thin bullpen. Patrick Corbin, Robbie Ray, and Rubby De La Rosa make up the rotation's balance this year.
5. Yoenis Cespedes, Mets
In 2915, Cespedes was an MVP candidate for the offensive spark and overall impact he had on a sinking Mets team. This season, we'll see if he can perform the same feat wire-to-wire in Flushing. For one thing, we'd like to see how the defensive alignments shake out this summer. If Cespedes has one weakness, it's his ability to play center field, where the Mets must play him often unless Michael Conforto sits.
Every Mets fan is willing to take that chance with La Potencia returning for at least one more year. Because of his contract's structure, it could be the only season he stays in New York. With another MVP-caliber performance, he could choose the opt-out clause and seek a bigger payday elsewhere in 2017. Hopefully, he'll have a World Series ring to make the decision harder.
6. Michael Pineda, Yankees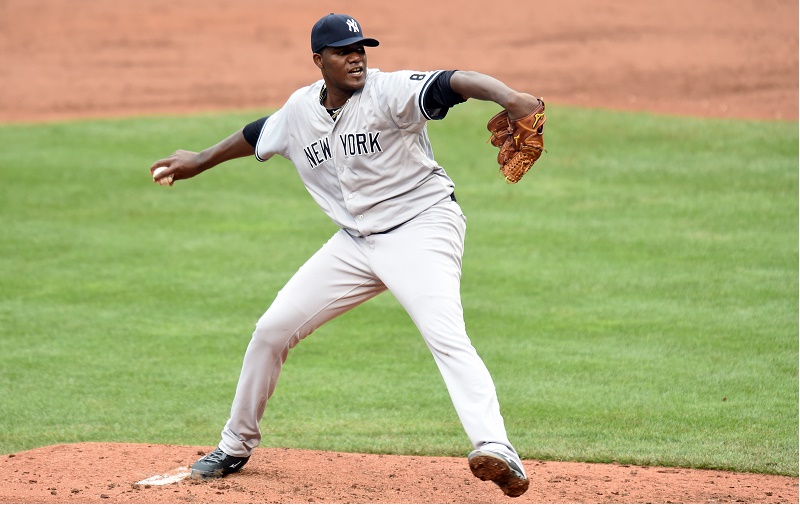 The Yankees rotation may be the hardest to handicap in baseball. With Masahiro Tanaka, Michael Pineda, and Luis Severino healthy and pitching to their abilities, the team staff could compete with any club's top three. If Tanaka returns to the DL and Severino has a sophomore slump, it's hard to see the club competing for an AL East title. Then again, Pineda has the ability to carry a team on his shoulders.
The big right-hander made it to 27 starts (one off his career high) in 2015 after three years lost to injury. Another step forward would push Pineda to 200 innings with his lethal stuff under control. Otherwise, the Yankees will struggle to put a rotation together against a division stacked with offensive power. Not even their deep bullpen would save them then.
7. Yu Darvish, Rangers
When the Rangers made the bold trade for Cole Hamels, the club seemed look ahead to 2016 rather than the AL West crown that Texas eventually won. With Hamels on board for a full season as well as Colby Lewis, Derek Holland, and Martin Perez, Texas should have a strong enough rotation to hold down the fort until June. By then, Yu Darvish will have made his first start.
Should Darvish find his form by August, Texas will be a dangerous team for AL playoff teams to face next fall. If Darvish experiences the unevenness common in many players recovering from Tommy John surgery, the Rangers rotation will not have anywhere near the same potential. He's the No. 1 starter a team can acquire at no cost this season.
Connect with Eric on Twitter @EricSchaalNY
Statistics courtesy of Baseball-Reference.com and FanGraphs.