MLB: 7 Reasons the Red Sox Are Falling Apart This Season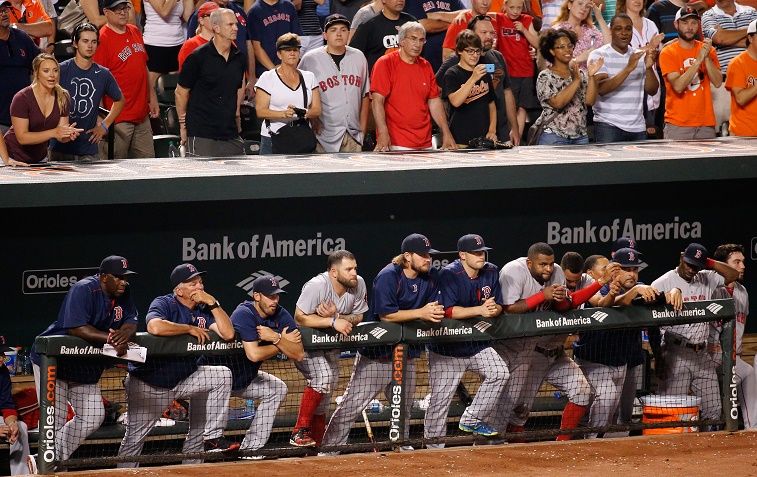 In case you missed it, the Red Sox season just became laughable, and like many embarrassing moments in modern life, it began with social media. Team officials announced they were benching third baseman Pablo Sandoval for "liking" the photos of a buxom young lady on Instagram in the middle of a game.
Yes, while the Braves were handing Boston another defeat on the field, Panda was in a clubhouse bathroom making sure @diva_legacy knew he was way, way into her new profile pics. (We suggest a moment of quiet reflection here to absorb what you just read.) We can only hope for the sake of the sport that we have seen rock-bottom for the Red Sox in 2015.
There is still much fallout to come in the Sandoval Instagram episode, with a suspension from MLB likely, but this event is only one of many in a season that has become a disaster in Boston. From the planning by the front office to the execution on the field and poor taste in the clubhouse, here are seven reasons this Red Sox season is falling apart.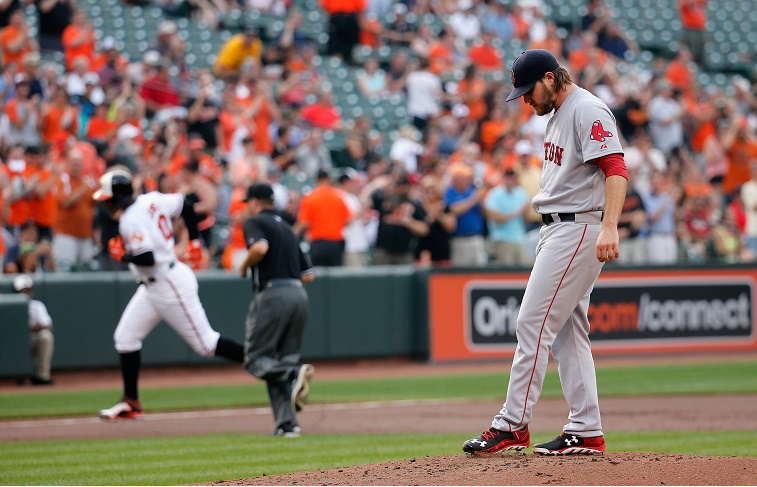 1. Poor starting pitching
Check out the Red Sox roster and you see Clay Buchholz, Rick Porcello, and Wade Miley as the cornerstones of the pitching staff. Critics of Boston GM Ben Cherington pointed out the obvious weakness with this plan prior to the season, but the front office (along with help from some sportswriters) succeeded in selling the world how this ground-ball-inducing, innings-eating group would each be aces in their own ways.
Reality set in quickly. Despite patches of decent performance, the big three in the rotation have gone 14-19 with a 4.68 ERA. To make matters worse, Miley (of all people) decided he would tear into manager John Farrell in the dugout after being pulled from another dreadful performance in June, which added a surreal element to how bad it's been. Cherington and his team were hoping to see upside from every pitcher in the rotation. Instead, they have been the same or worse, to a man. Fun fact: Boston gave Porcello (4-7, 5.29 ERA) a four-year extension worth $82.5 million before the season began.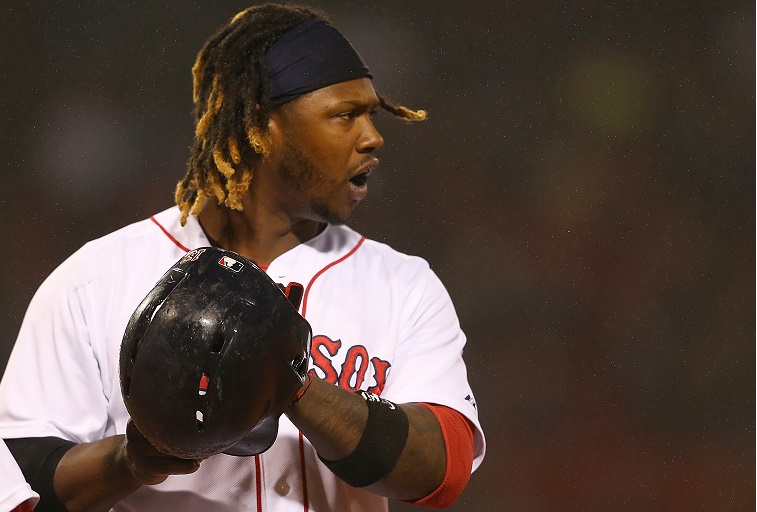 2. Big-contract flops
Near the halfway point in the season, the front office must be cringing at its free-agent signings made over the winter. Though still early in the life of the deals inked with Hanley Ramirez (four years, $88 million) and Sandoval (five years, $95 million), neither contract looks like it will return close its value.
Ramirez got off to a scorching start but has been average ever since, settling into late June with 12 home runs and a .783 OPS, which ranks 65th among MLB batters and puts HanRam behind DJ LeMahieu, Kolten Wong, and Joe Panik. That's the good news. The bad news is the Hanley Ramirez experiment in left field has been an unmitigated disaster. Dropped balls, miscues, zero-hustle flubs, old-fashioned errors … you name it, Ramirez has done it playing the outfield for the first time in his career. He's also made a bunch of baserunning gaffes, including one that prompted public criticism from John Farrell (something previously considered impossible).
Though we have already touched on the Pablo Sandoval sideshow, we didn't get into the Panda's poor on-field play. The Red Sox clearly overpaid for a player whose numbers have been declining, but they thought they would at least get a poised veteran who could contribute from both sides of the plate and at third base. Sandoval has been worse than his career averages in every aspect of his play, from his paltry .742 OPS (87th in MLB, just ahead of Brett Lawrie) to his countless miscues in the field along and his nine recorded errors. Fangraphs says it adds up to a negative contribution (-0.2 WAR). That's no way to spend $19 million.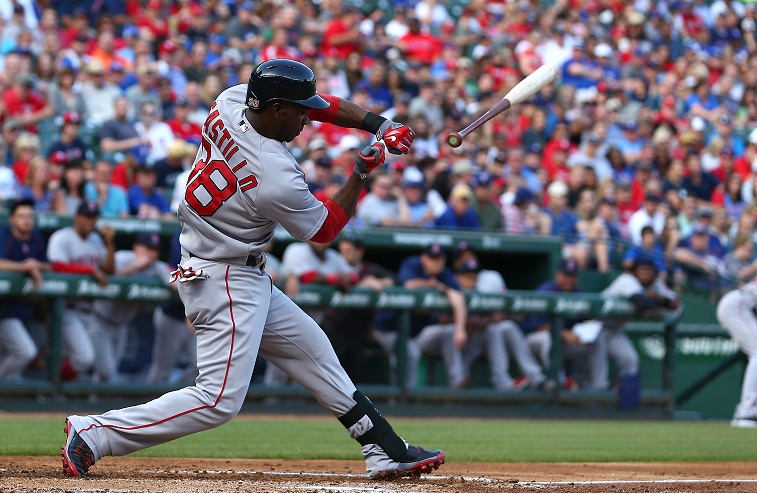 3. Overvalued prospects
Boston appeared stacked with prospects at the start of the season. What the organization didn't have stockpiled in the farm system (Mookie Betts, Blake Swihart) it had bought on the international free agent market (Yoan Moncada, Rusney Castillo), giving them a glut of outfielders and making the Yoenis Cespedes trade (for Porcello) seem like an afterthought. Again, reality is conspicuously different.
Betts has been an excellent defender in center but his offensive game is a work in progress. Castillo, called up in June, has been bad on both ends of the game. Otherwise, there has been no meaningful contribution from players rising through the ranks, other than a few starts from Eduardo Rodriguez. It seems like Boston made the same mistake this year it did in 2014 when it believed Jackie Bradley and Xander Bogaerts would do some heavy lifting for the team. For an organization revered for its player development savvy, that's two rough years of overvaluing prospects. Meanwhile, Cespedes has been terrific for Detroit (9 HR, .826 OPS, 2.5 WAR).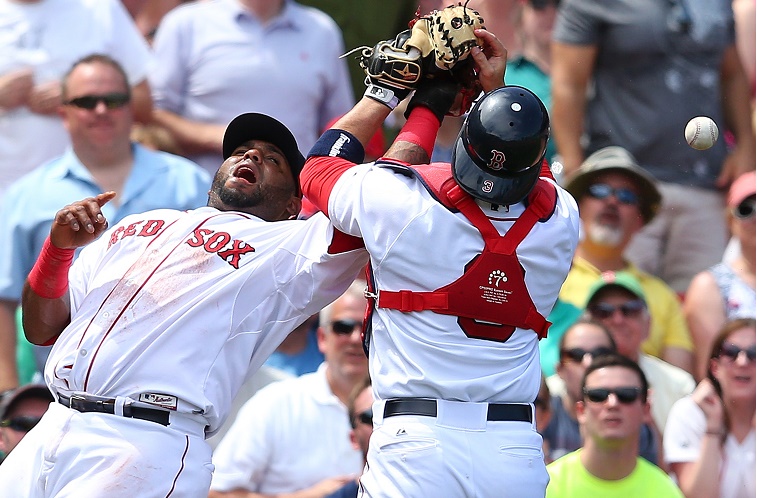 4. Bad defense
Everyone expected there to be growing pains for Hanley Ramirez in left, but few saw his horrific performance coming in 2015. For a team that does not have a lockdown starter and average pitching out of the bullpen, these extra chances add up and are a big reason the Red Sox are in last place. As we touched on earlier, the play of Sandoval has been the most disheartening for the club.
Sandoval's fielding hasn't passed the eyeball test, the scrutiny of advanced statistics, or any other metric you might invent. Hitting has always been a mysterious art, one that clubs expect will come and go through the course of a season. By contrast, fielding depends largely on mental and physical preparation, and it appears Sandoval hasn't been doing enough of either. The Instagram debacle only confirmed his head is not in the game this season.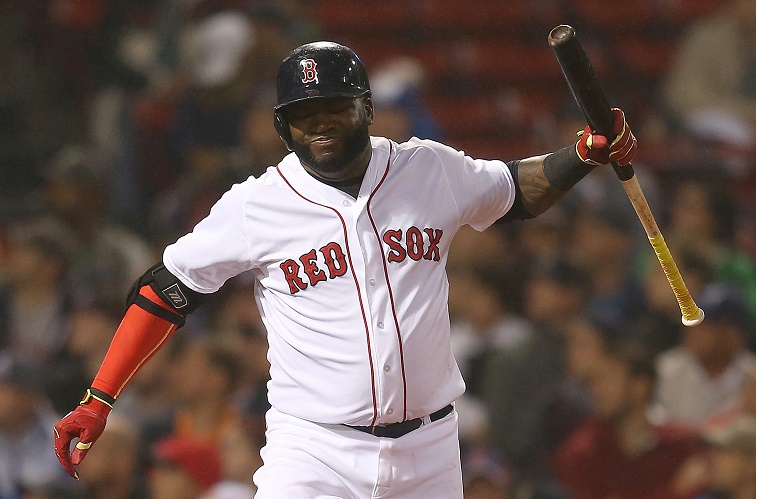 5. Anemic power numbers
On paper, the 2015 Red Sox showcased power throughout the lineup, prompting predictions the team would hit its way to an AL East title, weak pitching be damned. Instead, Boston ranks 19th in slugging and 18th in runs scored among 30 MLB clubs. Ironically, the lineup has dragged down the team when the pitching staff went on a good run in early June. If you want to point fingers, start with David Ortiz.
The self-proclaimed Hall of Famer has been more of a replacement-level player in 2015 with his .403 slugging percentage (99th in MLB) and .230 batting average (146th in MLB). Fangraphs actually has Ortiz at a -0.1 WAR for the season, which suggests a minor-league player would contribute more to the team.
After Ortiz, mediocrity is everywhere in the Boston lineup. Mike Napoli is hitting .210 with 10 HR and a .306 OBP. Mookie Betts is hitting .267 with 6 HR and a .319 OBP. The hitters don't deliver in the clutch, either: Red Sox batters have a .240 average with runners in scoring position, 24th in baseball.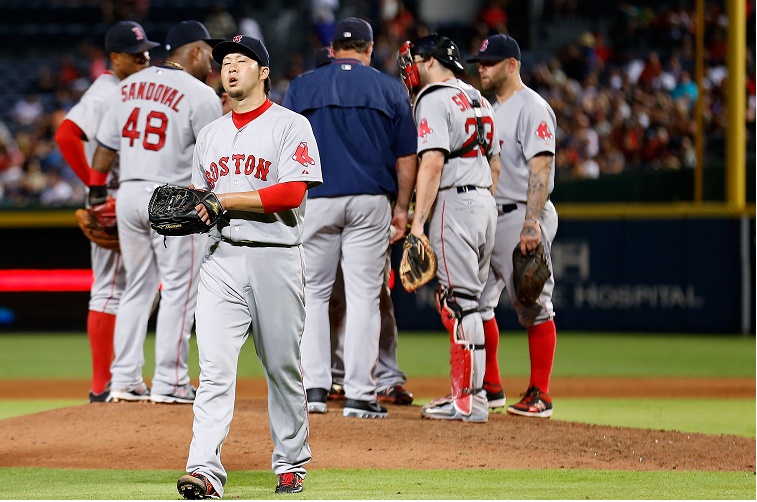 6. A failing bullpen
Even when the Red Sox went from first to worst in 2014, the bullpen was solid with its reliable anchors in the back end. In 2015, we have seen poor performances from the entire relief corps with Junichi Tazawa and Koji Uehara sinking along with the dropping tide. Uehara and Tazawa have combined for three blown saves and six losses in 57 appearances.
Keep scanning the stats and you see Boston has blown nine saves in 24 opportunities, or more than one third of its chances. Considering the glaring holes in the offense and at the plate, no team can afford to have a bad bullpen without accepting last place as its destiny.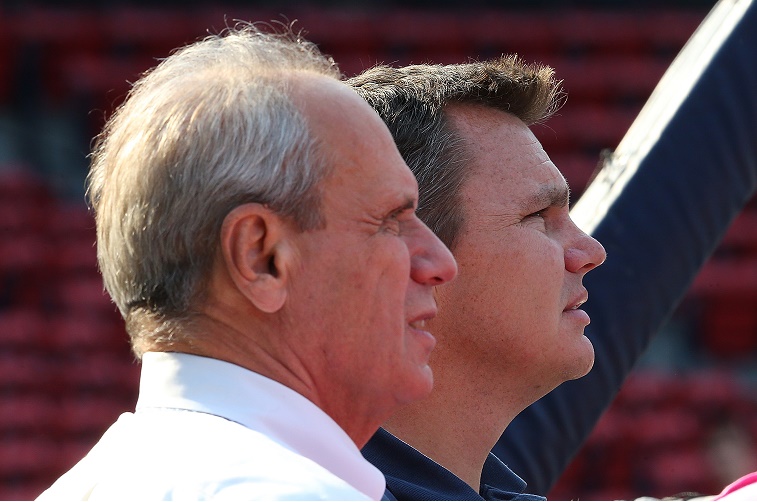 7. A lack of leadership
Who is to blame for the disaster that has been the 2015 Red Sox? You have to start with GM Ben Cherington and his staff, the architects of the club. They spent big on position players who haven't been worth the money and tried to economize on starting pitchers who have been dreadful, then fired the pitching coach for presiding over the atrocity.
Six weeks later, the pitching is about as bad and the hitting is worse. For his part, John Farrell did next to nothing when he got berated by the mediocre Miley in his own dugout, which made him look spineless. Cherington and the rest of the organization has looked even weaker in how it has dealt with Sandoval's Instagram incident. Rather than suspending or otherwise coming down on the Panda, the team chose to bench him for one game. That'll show him who's boss…
No one is accountable for his actions on this team, and no one appears to be in charge. It's just one more reason the 2015 Red Sox are falling apart.
Stats, current as of June 20, are courtesy of MLB.com unless otherwise noted.