MLB: 7 Sluggers Who Need to Be Traded Before the Deadline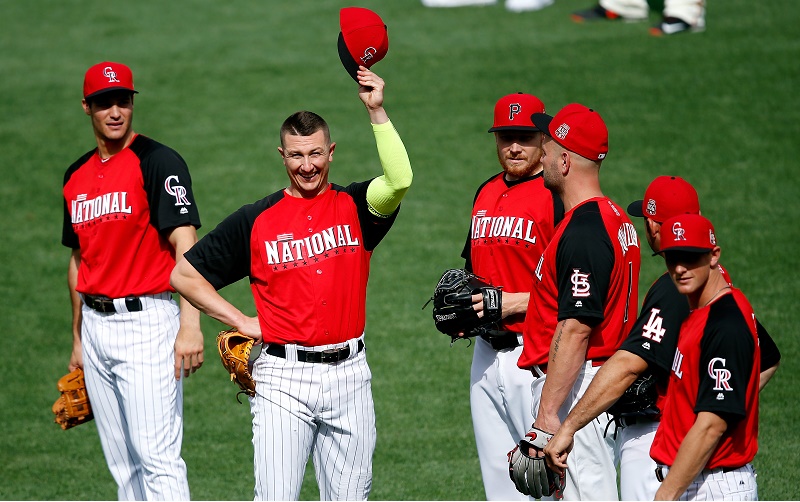 While Major League Baseball stages its midsummer pageant in Cincinnati, general managers around the league are scrambling to decide on a course of action. Who are the buyers and who are the sellers of 2015?
Looking at the most disappointing teams of 2015, the answer is not a simple one. The Boston Red Sox, for all the team's failings, stood just seven losses behind first-place New York (two losses behind second-place Tampa) at the All-Star break. That's nothing a good run couldn't cure. Detroit, limping into the break at 44-44, is another team that will have to do some soul-searching before the trade deadline.
Then again, teams barely keeping their heads above water face huge competition for the first and second Wild Cards. GMs have to believe they can pass five or six teams and compete with MLB's best in order to justify buying ahead of the July 31 deadline. Otherwise, they are just investing in future failure for their organizations.
Here are seven sluggers who should be traded by the deadline for the sake of their teams' futures.
1. Jay Bruce, Reds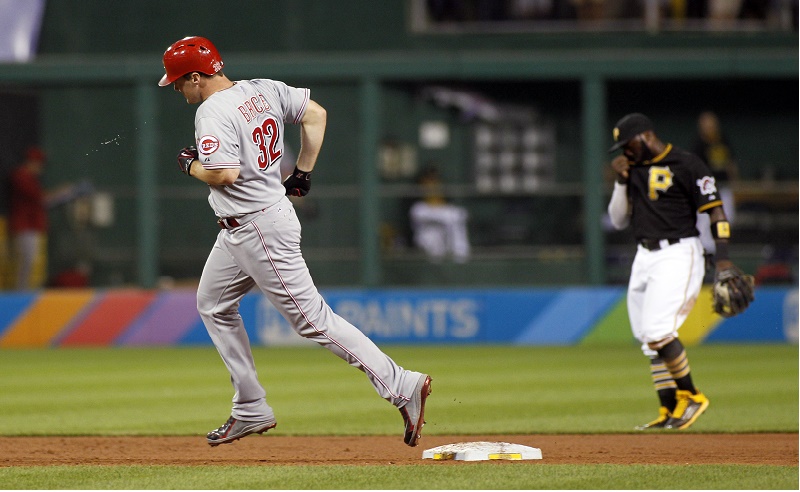 After a slow start, Jay Bruce has come out swinging in June and July, posting a .925 OPS in his last 30 games before the break (13 HR, .806 OPS overall). Bruce has the remainder of his 2015 contract (about $5 million) and his 2016 salary ($12.5 million) for teams to chew on, but a slugging corner outfielder fits into several teams' needs for the pennant race. According to Jon Heyman of CBS Sports, Cincinnati is reluctant to pay any of Bruce's salary, which is an obvious hurdle in a deal for the slugger.
2. Hanley Ramirez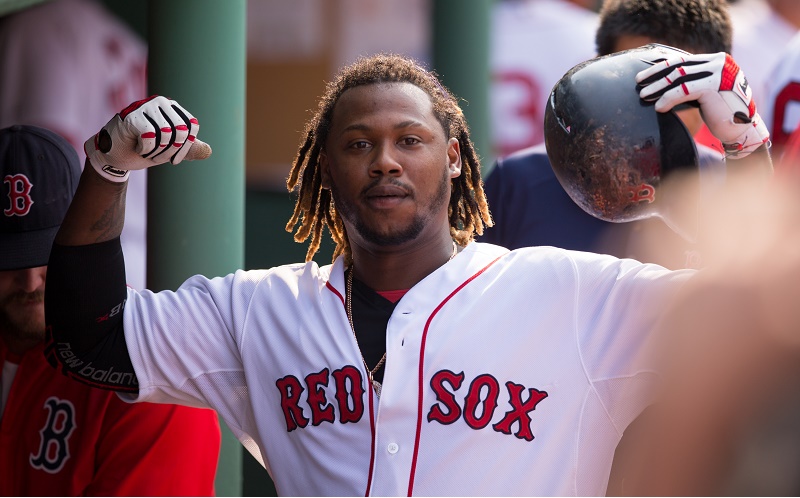 The jury is deadlocked on whether the Red Sox should be sellers in 2015. On the one hand, they could make another run and claw their way toward the top of the AL East. On the other, they lost their best pitcher (Clay Buchholz) to injury and remain in last place after a great stretch. Skeptics might add they don't have the pitching or offense to go deep into the postseason, negating the point of buying at the trade deadline.
If they are going to sell, Hanley Ramirez (19 HR, .816 OPS) would be the most desirable piece for the front office to move. HanRam has been an unmitigated disaster in the outfield but a menacing bat in 2015. His profile screams DH, but Boston has David Ortiz filling that role for the foreseeable future. Will anyone take on an $83-million DH for the next four years? Keeping Ramirez off the field would be the best way to keep him healthy and productive, but it's a steep price. We say Boston should sell and slide one of the slew of outfield prospects into the mix.
3. Carlos Gonzalez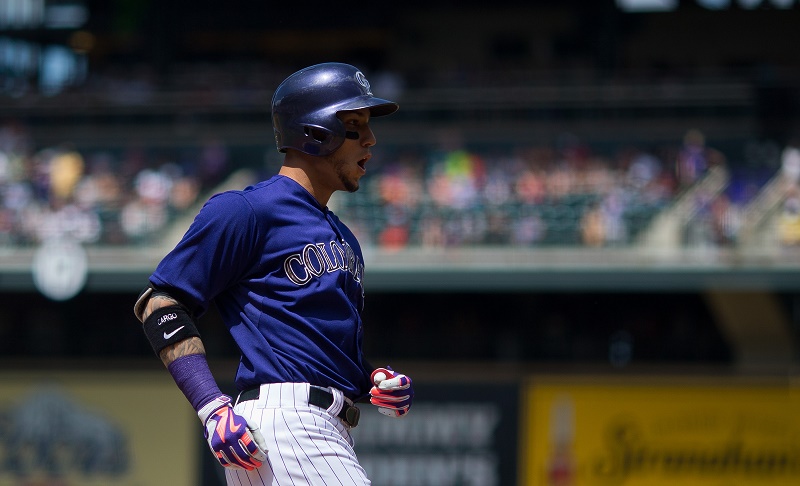 Yes, the Carlos Gonzalez situation continues to have no resolution in Colorado. He's owed about $43 million through 2017, so it may be a tough sell for teams to add a player who's only managed 13 HR and a .766 OPS playing half his games at Coors Field this season. On the Rockies' side is CarGo's hot streak in the seven games leading up to the break. He smoked 3 HR and posted a .464 average (.929 OPS) before the plug was pulled on the first half.
4. Yoenis Cespedes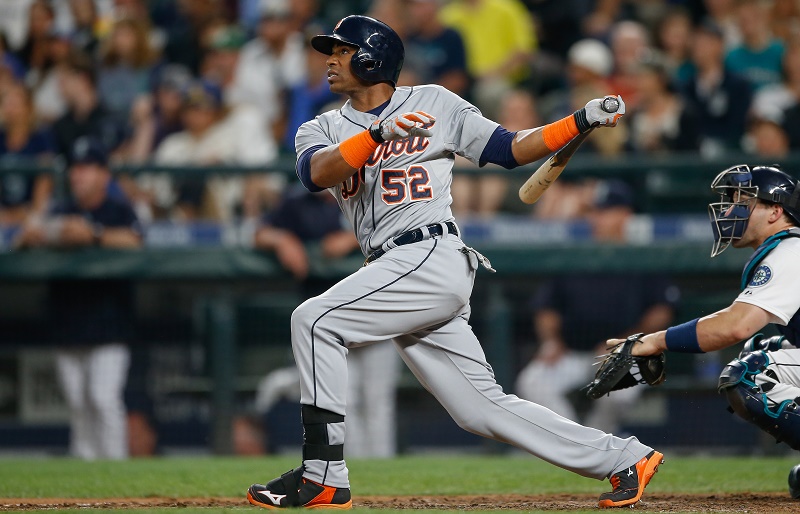 Even if Detroit does not consider itself a seller — with all its humongous contracts, it's a tough thing to admit — Yoenis Cespedes is a slugger the team should move by July 31. The Tigers are unlikely to offer him a long-term deal after the season, when Cespedes's current contract expires, so it would be a case of getting what they can for a late-season rental. As Boston proved in the Andrew Miller deal of 2014, the spoils (i.e., Eduardo Rodriguez) can be extravagant in such trades. Cespedes has 40 extra-base hits and 51 RBI in 2015 though he continues to be a mediocre on-base guy (.322 OBP).
5. Justin Upton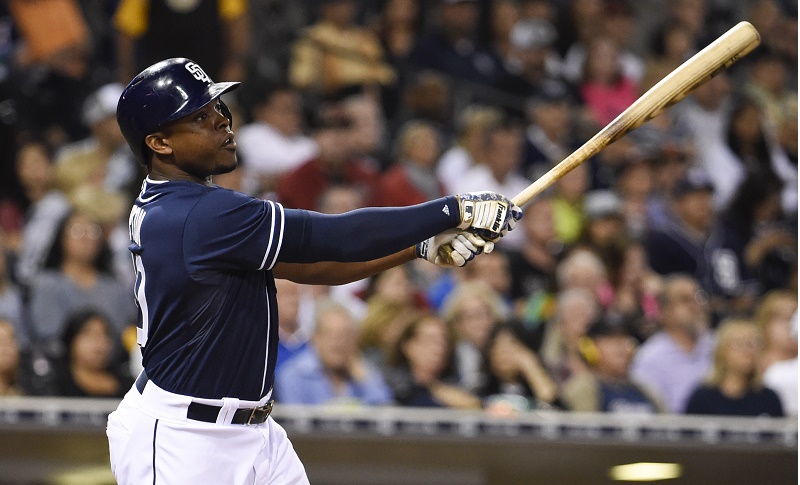 The Padres looked like they would bruise NL West lineups with Matt Kemp, Justin Upton, and Wil Myers in the outfield. Only Upton (14 HR, 17 SB, 48 RBI) has held up his end of the bargain in 2015, his walk year ahead of free agency. Clearly, San Diego should be in sell mode with its sad run over for the year. Upton could fetch some quality prospects for the Padres and allow the front office to save face after its failed offseason experiment. We'd say trade Kemp too but can't imagine anyone buying.
6. Ryan Howard, Phillies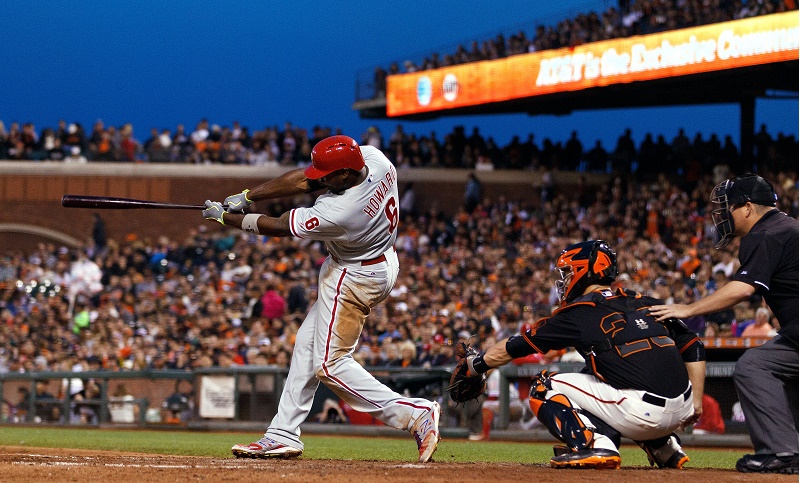 Though it continues to defy logic, Ryan Howard is still a Phillie. The big guy has cranked 15 HR and notched 45 RBI in 2015, but he's also batting .226 with 91 SO and a .270 OBP in 82 games. Sure, the situation is a disaster, and Howard being owed another $35 million through 2016 is not making it any better. But isn't it time for Philly's front office to bite the bullet and take absolutely anything it can get? They're not winning anything with him on the team and the money is already spent. Moving him would be as much a psychological boost for the organization as anything.
7. Troy Tulowitzki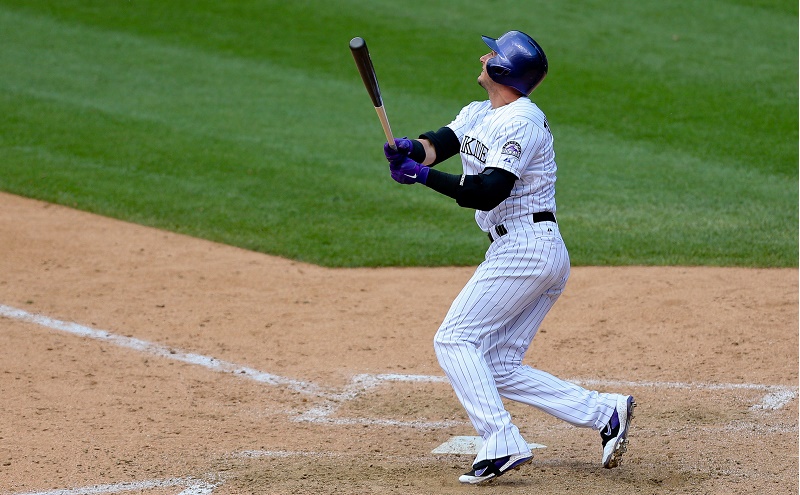 Would any team take the $125 million remaining on Tulo's contract and offer up big prospects in the deal? That get would be considerable for Rockies management, but it appears no one has been willing to go so deep for the star shortstop. You have to like the .313 BA, 92 H, 10 HR, and .831 OPS Tulowitzki posted before the break, though the numbers (combined with his defense) do not place him in the top 10 among MLB shortstops in WAR. It's another long summer in Colorado, with many more ahead. The best deal might involve paying down some of his contract to reel in a better prospect haul.
All statistics courtesy of Baseball-Reference (current as of July 16).