MLB: 7 Teams Vegas Was Completely Wrong About in 2015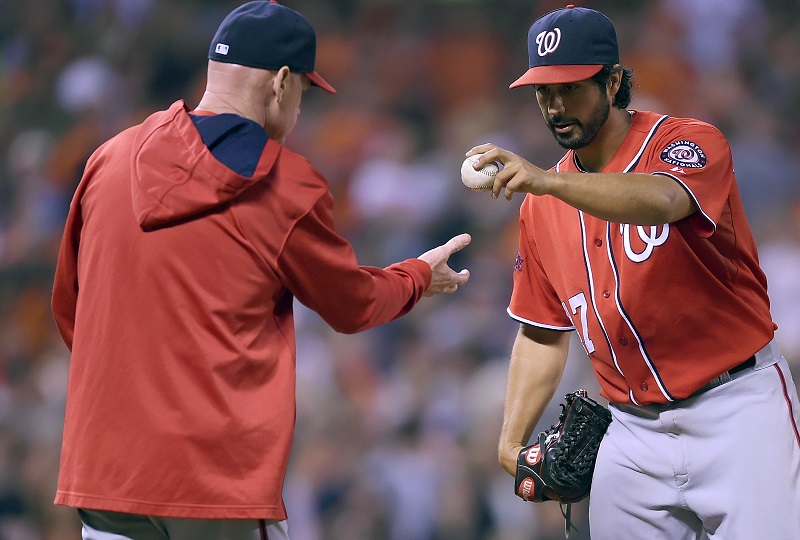 There is a point during Spring Training of every MLB season when Vegas weighs in with betting odds on what will happen in the upcoming campaign. Since team reputations and size of sports market play a large role in these predictions, they should be taken with a grain of salt in several ways.
Then again, considering how much money is on the line, betting odds exist in an alternate but equally important universe. At the close of the 2015 Major League Baseball regular season, we thought it would be interesting to review the Vegas preseason win totals and likely World Series winners to see where oddsmakers got it right and where they got it wrong.
In a year with its fair share of surprises, Vegas did plenty of getting it wrong in 2105. Here are seven MLB teams that oddsmakers totally bombed on after consulting their crystal balls. To borrow from the old cliche, these picks should have stayed in Vegas.
1. Boston Red Sox (86 wins)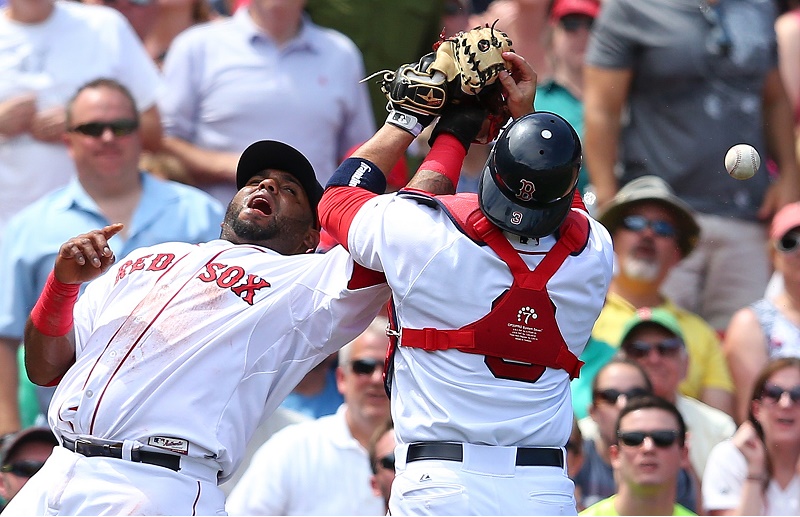 Once again, 86 was an unlucky number for the Red Sox and oddsmakers that believed Boston would be good in 2015. Vegas saw a worst-to-first miracle ahead for a club that added Hanley Ramirez, Pablo Sandoval, and a few mediocre pitchers to the fold. The ugly results are in: Boston will not hit 86 wins and will struggle to even win 80. In fact, after being eliminated from playoff contention, the Red Sox are fighting to stay out of last place in the AL East, which would be the third time in four years it ended up in the basement. As for the 12-1 odds Vegas gave Boston to win the World Series, that's one of the funniest things we've heard all year.
2. Washington Nationals (93 wins)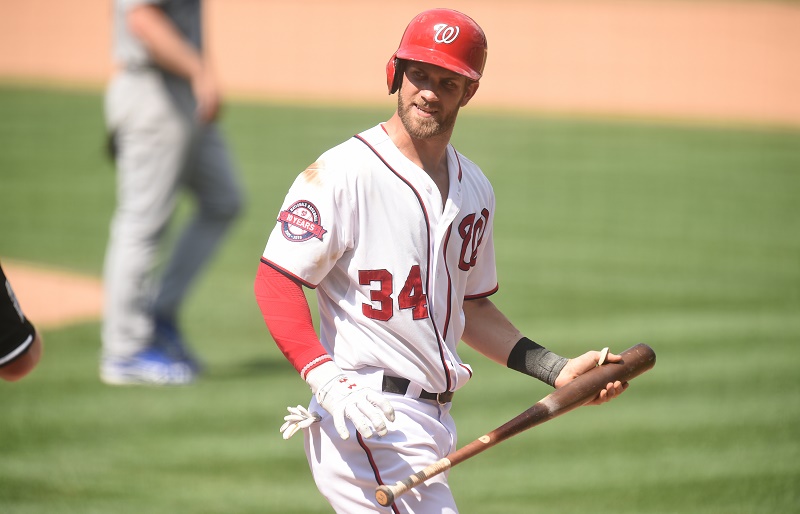 The Washington Nationals once again appeared to be the team to beat but again fell well short of expectations in 2015. Vegas was so jacked on the Max Scherzer acquisition and other tweaks to the Nats that it estimated the club would win 93 games and had a 6-1 chance of winning it all. Scherzer and Bryce Harper, the likely MVP of the National League, certainly held up their ends of the bargain. Beyond them, the club was let down by its pitching staff and lackluster performance of position players. Unless a miracle occurs, Washington will miss the playoffs in 2015 and finish with a win total in the mid-80s.
3. New York Mets (81 wins)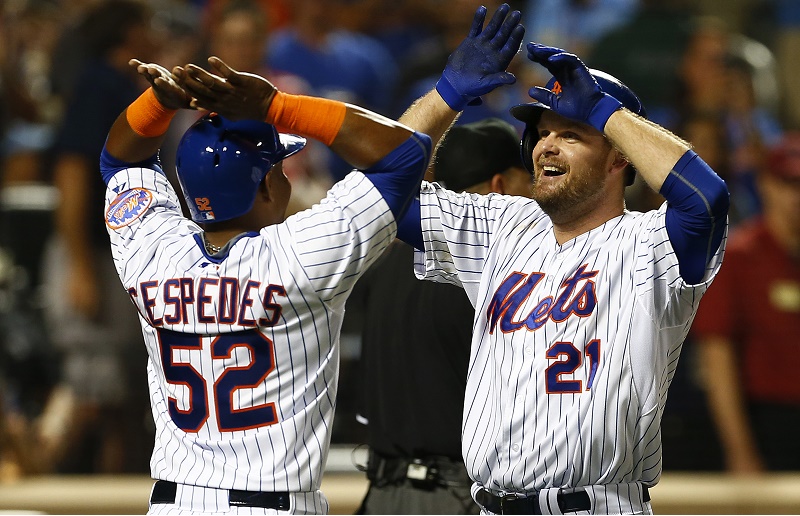 The New York Mets, still the Rodney Dangerfield of baseball in the eyes of many, got minimal respect from the Vegas handicappers prior to the 2015 season. Atlantis sports book pros said 81 wins was the ceiling for the boys from Flushing but, alas, the Mets already had 85 in the win column with 10 games left to play. In other words, the Mets are headed for a 90-win season and will make several sports books pay the price for underestimating them. The 30-1 World Series odds could come back to haunt Vegas even more.
4. Oakland A's (82 wins)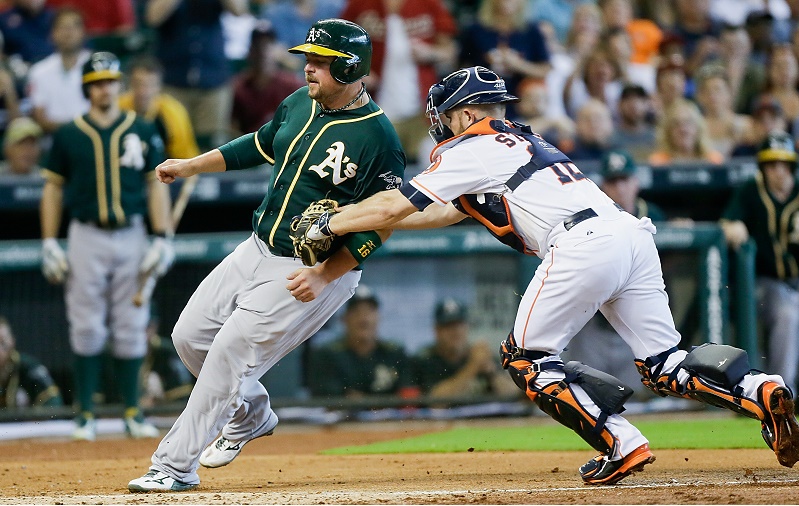 We're guessing a few heads rolled out West over this pick. Oakland was widely considered one of the worst teams in baseball following its horrendous offseason. (Executive summary: Oakland traded Brett Lawrie and some players you never heard of for likely AL MVP Josh Donaldson.) Somehow, Vegas saw the club overcoming its roster to win more than half its games. That didn't happen, and the A's are about (64-88) to post the worst record in the American League for 2015 — so bad that 72 wins would be a stretch. For added comic relief, Oakland got 25-1 odds to win it all — better than the Mets, Yankees, Royals, and Blue Jays.
5. Kansas City Royals (81 wins)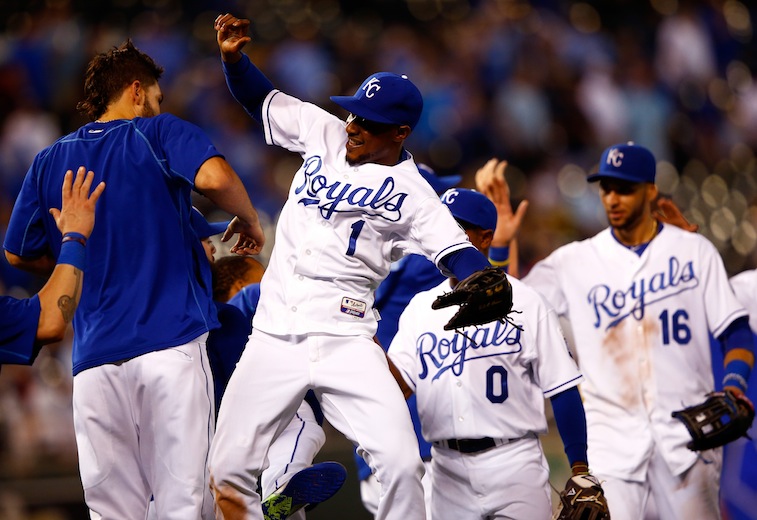 The boys from K.C. — who ended 2014 a few runs away from a World Series title — came out this season with a justified chip on their collective shoulder. If the Mets got no respect over in the NL, the Royals were taken even less seriously, and it was reflected in the projected 81 wins Vegas saw in the club's future. With 11 games to play, Kansas City had already eclipsed 88 wins, the most of any AL team. To the credit of sports book makers, this ugly call got heavily revised around midseason, when the Royals' 30-1 World Series odds went soaring to 4-1. That's more like it.
6. Minnesota Twins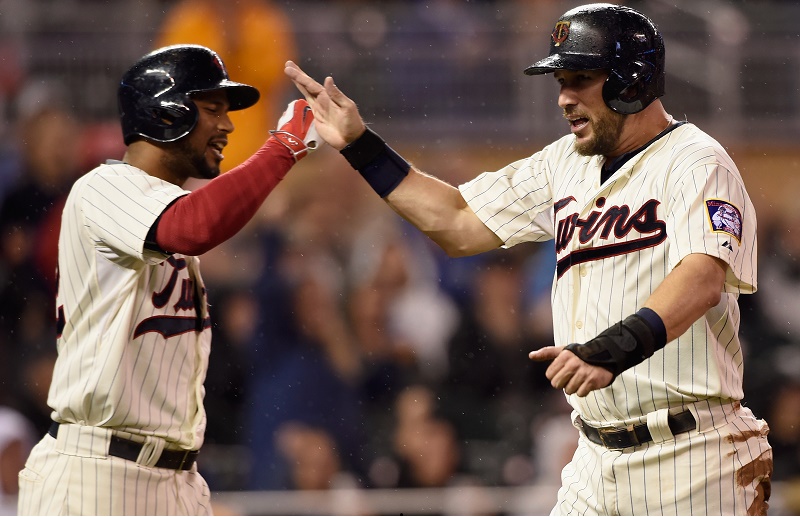 There is an underdog rooter in every sports fan hoping some team defies the odds and pulls off a miracle. The 2015 Minnesota Twins could be that club that makes Vegas oddsmakers look like fools and sends sports books into heavy soul-searching (not to mention accounting losses). Handicappers had the Twins at 71 wins before the season started, but Minnesota (78-73) had already obliterated that total with 11 games to play. Meanwhile, the Twins' 250-1 odds to win the World Series remain on the table. Who doesn't hope the Twins persevere and make someone rich? Now tied in the loss column for the last AL playoff spot, the dream is alive.
7. Toronto Blue Jays (83 wins)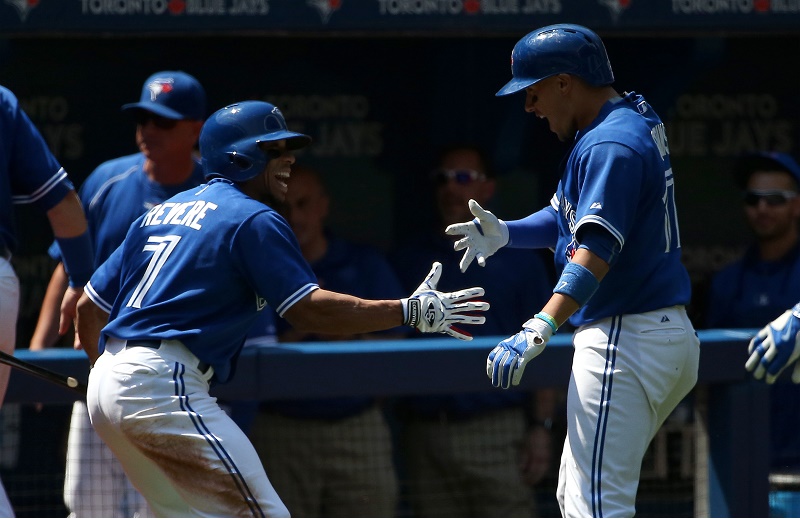 Few saw the David Price or Troy Tulowitzki trades coming, but nonetheless the Toronto Blue Jays have an outside shot at 95 wins this season. That's a far cry from the over/under of 83 wins Vegas dished north of the border before the season began. As for the 35-1 odds to win the World Series in 2015, that's another call that may come back to bite the sports books. Loaded with offense and nearly assured of home field advantage until the ALCS, Toronto is a formidable adversary for any team (or oddsmaker) this season.
Connect with Eric on Twitter @EricSchaalNY
Statistics, current as of September 24, are courtesy of Baseball Reference.