MLB: A-Rod's 3000th Hit Collector Tells His Wild Yankees Tale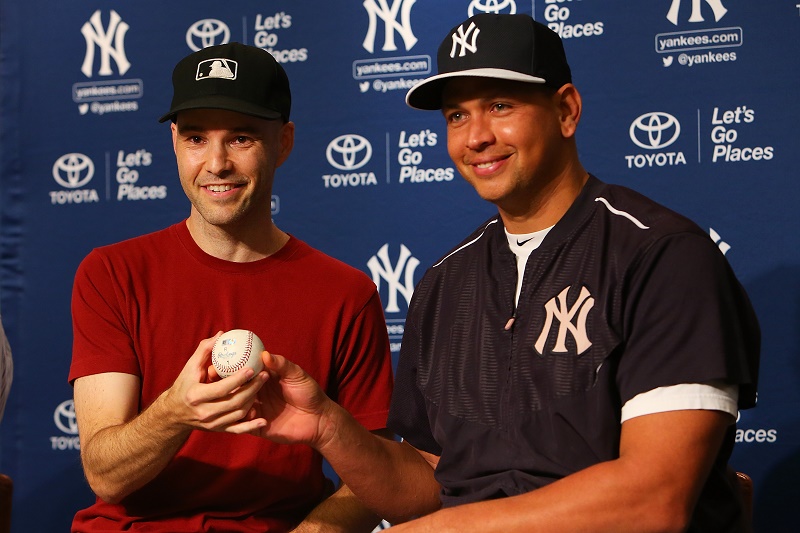 Zack Hample's life completely changed after he snagged Alex Rodriguez's 3,000th hit, a home run that went into the right field stands at Yankee Stadium the night of June 19. Since then, the man who has who has collected over 8,000 balls at Major League stadiums has been involved in a blitz of interviews, television appearances, and social media exchanges both revealing and unnerving.
The saga of No. 3,000 took an unexpected turn July 3 at a Yankee Stadium press conference. There, Hample gave A-Rod the prize ball of his collection and the Yankees in turn donated $150,000 to Pitch in For Baseball, a charity Hample has supported for years. Many weeks later, Hample's life has not slowed down, and the Babe Ruth of ball collectors hadn't taken off a moment from ballgames to regroup. "I don't let life get in the way of baseball games," is how he put it.
Fortunately, Hample did take some time to talk with Sports Cheat Sheet about his life and what happened since he snagged the A-Rod ball. Here is the first segment of a two-part interview on one of the most fascinating stories of the 2015 MLB season.
Sports Cheat Sheet: You detail in your blog on MLB.com how you began obsessively going to Yankees and Mets games as a teenager. Did you ever imagine baseball games and ball collecting would be such a huge part of your life 20 years later?
Zack Hample: I had no idea, even though I was definitely obsessed with it as a teenager. I mean, there were times when I was just miserable if there were a baseball game being played in New York and my parents wanted to go to dinner or take me to a movie or visit family. Anything that happened that would prevent me from going to a game … I would just shut down and not be able to enjoy myself.
I know that is bratty and obnoxious, but that's just who I was. Some people are meant to do a certain thing. For me, [ball hawking] was it. It couldn't be stopped. I tried to get away from it when I went off to college, which was five hours away from the nearest Major League stadium. I had recently snagged my 1,000th baseball and that had been my goal for a long time. When I got to that number, I thought I was done.
In 1997, I went to only 10 games the entire year. Now that is like two weeks for me. Then I got sucked back into it by writing a book (How to Snag Major League Baseballs). When the book came out in 1999, ball snagging became a big thing again in my life. Since then, there have been a number of things that continue to bring me back into it, whether it's being sponsored to go to games at every stadium (like in 2013) or getting the A-Rod ball (in 2015).
Sports Cheat Sheet: There are always stories about the MLB fan base, how it's growing smaller, older, and scarcer all the time, whether or not they are based in reality. You seem to be active with younger fans, showing them the ropes of ball snagging, and also giving people insight about the game in your second book [Watching Baseball Smarter]. Are you passionate about keeping the baseball tradition and game alive?
Zack Hample: Definitely. I think I have a talent in general for getting people interested in what I'm interested in, and it makes it more fun for me when more people are involved. Baseball is taking up most of my time and energy now, so learning about it, sharing my experiences, blogging, posting videos, showing kids how to interact with players …
If you love anything like I love baseball, you want it to thrive. I'm trying to do my part to help keep it strong. I remember being a little kid and not being able to get a ball or autograph, and I wished there were someone to show me how to do it. I'd like to help kids do that for themselves.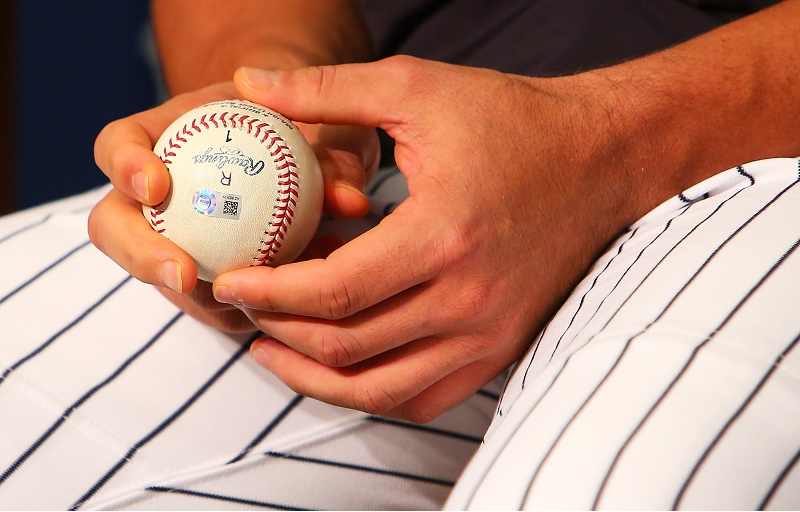 Sports Cheat Sheet:  For us, there was something magical, almost predestined about you getting the A-Rod 3,000th hit ball. Just No. 3,000 going for a home run had only happened twice before (Wade Boggs, Derek Jeter), so the chances were astronomical of it even reaching the seats where you have season tickets at the Stadium.  Yet people were talking to you on Twitter about it before it even happened. And then watching the game, you appeared on the screen and came up with it, the ball you later called the centerpiece of your collection. Were you thinking at the time you would be the one to get A-Rod's ball?
Zack Hample: I never thought there was a shred of a chance I would get this ball. If I had, I wouldn't have posted that stupid stuff on Twitter. I knew it was possible and I always wanted to have it for my collection, but there's a lot I want to happen, like going back in time and becoming a MLB player. But getting the A-Rod ball seemed so far-fetched that I couldn't take it seriously.
Sports Cheat Sheet: What struck me about the period after you got the A-Rod ball was the reaction of so many Yankees fans. The same fans who were booing A-Rod, who considered him a pariah over the past few years, were suddenly coming to his defense and antagonizing you. Did that surprise you?
Zack Hample: It did surprise me. I have a video I filmed last year outside Yankee Stadium that I never posted on YouTube because it is so negative. In it, fans are screaming and cursing A-Rod, stomping on his jersey and a cardboard sign depicting him. These people started tearing up the sign and they were just hating A-Rod so much.
Now, magically, everyone had forgiven him. I think people have a short memory and to be caught in the middle of that was pretty strange. I caught a baseball and I didn't want to give it to him right away. I had said some stuff on Twitter, but it was not nearly as harsh as people in that video were saying, what people at the Stadium were saying, what people on talk radio were saying.
Everybody really, really disliked the guy. I had a moment where I expressed my hesitation about giving him a ball I caught. And somehow, in a story about Alex Rodriguez, I was made out to be the bad guy. It was pretty weird.
Check back for Part Two of Sports Cheat Sheet's interview with Zack Hample, including advice Neil deGrasse Tyson gave him on valuating balls and how much the A-Rod ball could be worth.