MLB: A-Rod's 3000th Hit Gives Zack Hample Sleepless Nights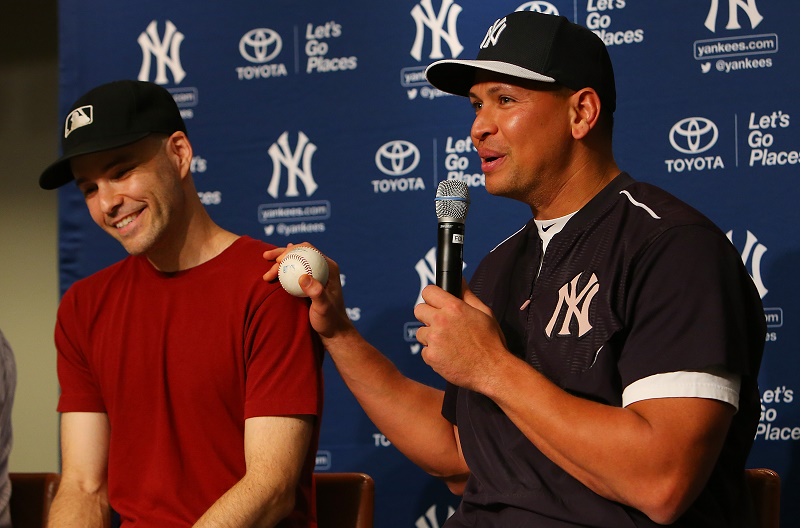 Snagging baseballs in Major League parks is no mean feat, and Zack Hample is widely considered the best fan at bringing home the goods. His reputation grew exponentially when he came up with the Alex Rodriguez home run that was also A-Rod's 3,000th career hit.
In the second segment of Sports Cheat Sheet's interview with Hample [see Part I here], it becomes clear what a blessing and a curse a milestone ball can be for a collector or fans of any level. Here's what Zack had to say about his two weeks with the ball and advice Neil deGrasse Tyson once gave him on the subject.
Sports Cheat Sheet: So how did you handle the days after you caught the A-Rod ball?
Zack Hample: I tried to tune out the negativity and tried to focus on what was important.  The Yankees initially offered me a whole lot of stuff when I got the ball and they wanted it back and I said, "Thanks, but no thanks."
I just expressed that the ball was worth a lot more to me than anything they could probably offer. As it turned out, I did give the ball to Alex and I worked with the Yankees. I ended up getting the things they initially offered and I got them to donate $150,000 to my favorite children's baseball charity. Not because I was holding out. I wasn't trying to pretend I wasn't going to give them the ball so they would increase their offer. The fact was I wasn't going to give it back. But the charity donation came into the picture and I thought it was a win-win situation.
Everyone was pissed off at me for not giving the ball back, but I did give him the ball. I don't even like to use the phrase "give it back." The word "back" shouldn't even be a part of it. It never belonged to Alex. Justin Verlander, who surrendered the home run, has more possession of the ball than Alex. I don't see it as giving it back; I see it as giving the ball to him.
I feel great about my decision and don't have any regrets. Owning the ball was more trouble than it was worth. I couldn't sleep at night. There were many, many nights in a row when I was up until four, five, six in the morning. I would try to get into bed and sleep multiple times and would just get up 10 minutes later and answer emails or look at the ball. Meanwhile, there was all this hatred coming my way on Twitter…
They say lottery winners have it hard because everyone is hitting them up for money and it's such a big decision and everything in their lives suddenly changes. I always thought that was the stupidest thing I ever heard.  How could that be a bad thing? You win the lottery, you have more money. Keep living your life, just do so more comfortably.
But I get it now. I felt like I had a target on my back. Everyone suddenly knew who I was and I was the center of attention – some of it good, some of it bad – but it's exhausting. I just wanted to go to a baseball game, sit there and relax.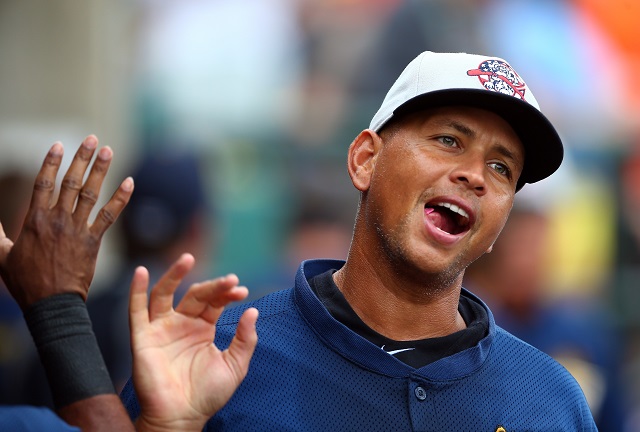 Sports Cheat Sheet: On the topic of "giving the ball back," there is something odd about the way people talk about ownership of these balls. When someone catches a ball in the stands … until there's a policy that says anything caught by fans is subject to confiscation, it's the fan's ball. You mentioned how the Yankees have treated you well throughout the entire process, but do you feel like the rights of fans are getting lost in this shuffle?
Zack Hample: I just think people have warped perspectives and opinions of what they feel should happen when a fan acquires a milestone baseball. People were saying I was not respecting the game, that it was A-Rod's accomplishment and he deserved the ball, that I should stop being a jerk…
It's funny to me. Here's this guy who has earned hundreds of millions of dollars in his career. I've maybe earned hundreds of thousands of dollars in my life. And yet I'm expected to do something nice for him. I've paid for my ticket and I'm out there in a huge crowd of people who are being aggressive and they all want the ball. It's A-Rod's accomplishment?
That's true, but it's also my accomplishment that I came up with the ball. For people to expect and even demand and threaten and insult me for wanting to take the ball home and enjoy the moment, that's really bizarre. If a ball goes into the stands and a fan gets it and they want to sell it … as far as I know, those balls have never been sold with the condition that the player is not allowed to bid on it. If I had sold the ball and A-Rod had wanted it enough, well, let him buy it. He's got plenty of money.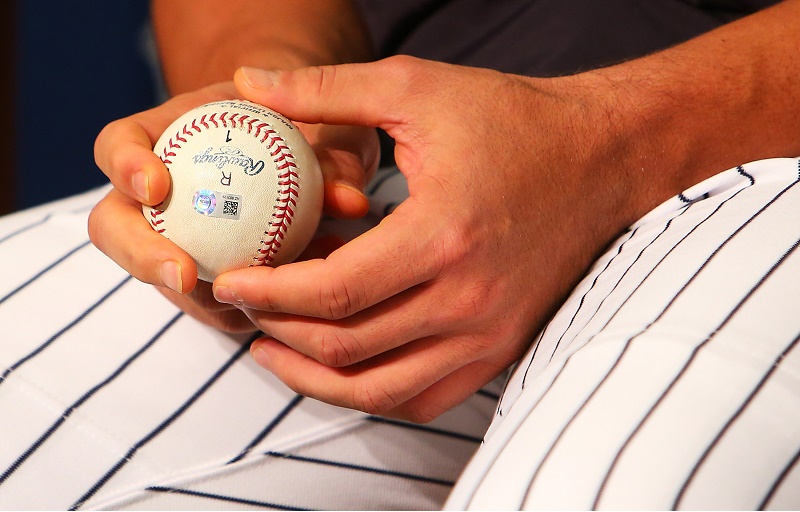 Zack Hample (cont.): There's also this idea that by selling the ball I was not letting him have it. He could have still had it. Some people have gotten milestone balls and they give them to players without hesitation, like Jeter's guy. If that's what they want to do and it makes them feel good, then they should do it. If someone needs to sell it, if they need the money or even if they don't need the money and just feel like selling the ball, good for them.
I actually had a funny conversation about this with Neil deGrasse Tyson. He's come to my family's bookstore on a number of occasions and we had a long baseball chat one time. He told me one of his friends got a home run ball at Fenway Park that the team wanted back. Neil basically said, "If I ever got a ball that the player wanted back, I would ask for a pro-rated portion of his salary for that at-bat."
That's logical to me. I did the math and Alex Rodriguez earns over $125,000 per game. If I had sent the ball to auction, it might have gone down as one of the top 10 selling baseballs in history. No. 1 is Mark McGwire's 70th home run ball from 1998, which went for over $3 million. No. 10 is Barry Bonds's 715th career home run, which put him ahead of Babe Ruth. That sold for $220,100. I really think the A-Rod ball would have beat that. I kind of regret that I never got to find out whether the ball would have made the top 10.
Ultimately, I didn't take the route of going for financial gain and it all worked out, but it was the time I took to think about the situation that enabled me to see the right thing to do with it. Hopefully, people understand now what was going through my mind.
Sports Cheat Sheet: Following the story, it was impressive how you handled yourself and kept your cool throughout the process. There were a lot of people talking trash at the Stadium and on Twitter, but you never cracked. Do you see yourself in a public position, working for a team or Major League Baseball in the future?
Zack Hample: I would be interested in something like that. I was close with MLB for a few years. They helped send me to the Rawlings baseball factory in Costa Rica and they ended up getting me on the Tonight Show with Conan O'Brien … But who knows what will happen? I'm not angling for a job with anybody. I've turned down opportunities to work in baseball because I love being a fan so much.
The idea of being stuck in an office at five o'clock when the weather is nice, the gates are opening, and batting practice is beginning … I don't know if I could deal with it. I would really want to be out in the stands doing my thing.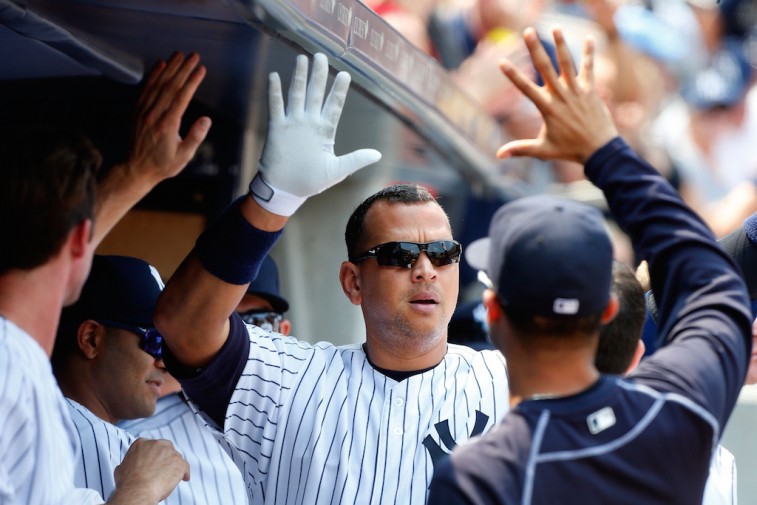 Sports Cheat Sheet: Do you think you'll write a book about the experience with the A-Rod ball?
Zack Hample: Well, I've written about a third of a book's worth of material on my blog. My entire last book was about 70,000 words. My two blog entries on the A-Rod ball have averaged about 10,000 words, so I don't know if I've stolen my own thunder by writing all this stuff on my blog for free.
But I've turned down ads on my website and on my YouTube videos. I've turned down many offers to buy baseballs … I'm just not in it for the money. I don't mean to be high and mighty about it, either. We live in a capitalist society and a lot of people are in it for the money, and that's their right. I happen to be in a situation in life where I have savings and a home that is paid for. I have a wonderful girlfriend who is not demanding about money.
I'm not in a position where I needed to sell the A-Rod ball to pay my bills or keep my home. I realize I'm fortunate in that I didn't have to think about money first. I haven't been able to work as much lately, but hopefully some more book sales will make up for it. Then again, if I end up losing money from this, which could happen, I'm OK with that.
It's been a once-in-a-lifetime experience. Whatever the dollars turn out to be, plus or minus, I'm really not concerned. I've had the most amazing time with it. I feel very lucky and thankful. I've been hoping my whole life for something like this. It took me a few weeks to even believe it happened, but I realize the significance of the A-Rod milestone, even compared to other big milestone home runs.
I think that's part of why I wasn't sleeping well, initially. I was afraid I was going to go sleep and wake up and realize the whole thing was a dream.