MLB: A-Rod's Case for AL Comeback Player of the Year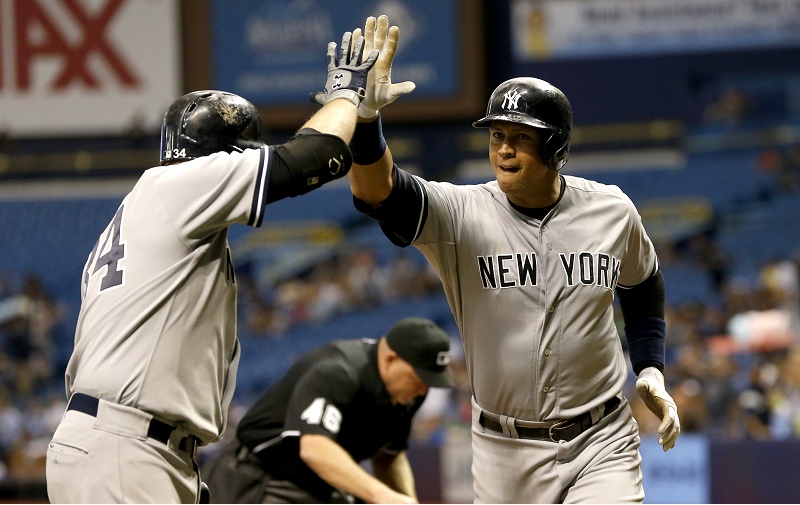 It wasn't long ago that everyone was piling on Alex Rodriguez — we were certainly on the job in February — but the Yankees slugger has silenced his critics as we arrive at the season's end. Not only has he put up the power numbers and avoided scandal for a full season; he's also been among his team's most durable players in 2015 and a big reason they are headed to the playoffs. A-Rod has a very strong case for American League Comeback Player of the Year.
After his year-long suspension from baseball, A-Rod entered the 2015 season at age 39 coming off several injury-plagued and/or ineffective seasons. Surgery on both hips and what politicians call "high unfavorability ratings" made him an unlikely figure for success in a season when he would turn 40. Even with the immense talent we knew he had buried within himself, it just didn't seem possible he could make an impact on the Major League level.
The results speak for themselves. With a team-leading 32 HR and .357 OBP as well as an .859 OPS and 83 RBI (both second on the Yankees), A-Rod became the most valuable hitter on his club following the knee injury to Mark Teixeira. He's also avoided the disabled list the entire year. Only Didi Gregorius and Brett Gardner have appeared in more games for New York.
For much of the season, it was A-Rod and Teixeira leading the revival of a team widely picked to come in last place, and now the Yankees look like a lock for a Wild Card spot in the AL. It's impossible to see that happening without Rodriguez producing at such a high level in the cleanup spot.
As for A-Rod's competition for the awards, the field is on the thin side.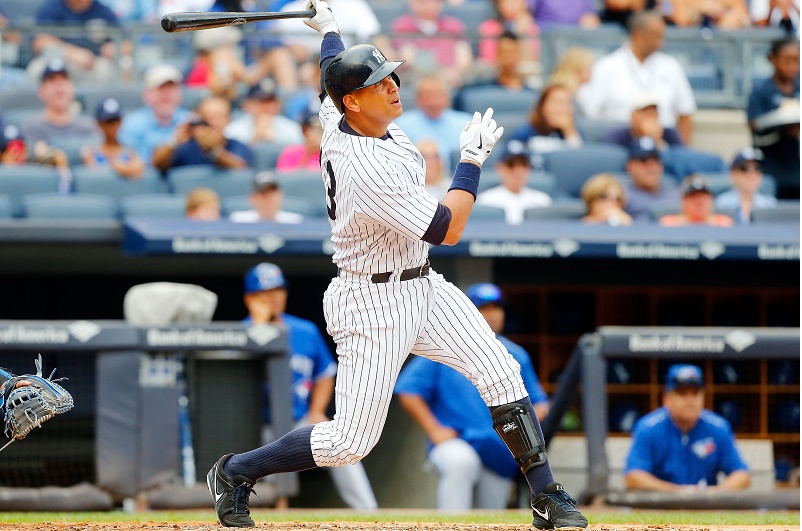 A-Rod's biggest threat comes from Prince Fielder, the Rangers slugger who missed most of 2014 after undergoing neck surgery.  Like A-Rod, Fielder had his share of doubters who wondered if he would ever return value on his pricey contract. Voters who like the late-season impact will relish Fielder's role in the pivotal Texas sweep that knocked the Astros out of first place in the AL West. Meanwhile, his .313 BA, 21 HR, and 83 RBI are stellar.
Kansas City Royals reliever Ryan Madson had a comeback trail that was similar to A-Rod's in its length and career-threatening implications. He missed most of the previous three seasons due to Tommy John surgery and setbacks in the rehab and recovery process. In 2015, Madson has been one of the most effective relievers in the game with a 2.40 ERA, 53 SO, and 12 BB in 56.1 IP.
Though both these players have great stories and are worthy, neither had longer odds than A-Rod heading into the 2015 season. (We'll ignore the fact some of the issues Rodriguez created on his own.) It takes a steep fall from grace to qualify for an award of this nature, so Comeback Player of the Year is not a crowning achievement in some respects.
It's mainly recognition for a player who persevered and produced when the chances were slim. Taken another way, it is the MVP award picked from a field of players who were counted out, forgotten, ridiculed, written off, and dismissed in a multitude of ways. Judging by those criteria, the award has to be A-Rod's in 2015.
Connect with Eric on Twitter @EricSchaalNY
Statistics, current as of September 18, are courtesy of Baseball Reference.