MLB
MLB: A-Rod's RBI 'Record' Still Trails Babe Ruth by 200+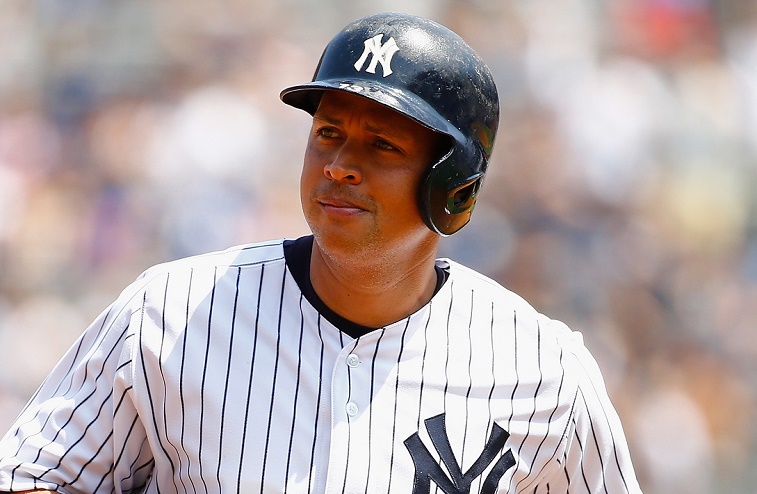 A look at Major League Baseball's career RBI leaders is straightforward enough. After recording his 1,995th RBI May 27 against Kansas City, A-Rod sits tied for fourth with Lou Gehrig, trailing only Hank Aaron, (2,213), Babe Ruth (2,213), and Barry Bonds (1,996). So why have writers (and MLB itself) been touting the latest Alex Rodriguez milestone as an American League record? What we have here is even more than failure to communicate; we have a bookkeeping technicality presented as reality. For the record, A-Rod still trails Ruth by a over 100 RBI and as many as 218 RBI. Keep the champagne on ice for now.
There is a clear problem with counting stats amassed by players from Ruth's era since the RBI did not become an official statistic until 1920. By then, Ruth had already cranked 49 home runs and driven in 230 RBI, according to MLB's officials stats. The Elias Sports Bureau, the official statistician for Major League Baseball, cannot technically credit Ruth with the pre-1920 RBI because of the system in place at the time.
Contacted by Sports Cheat Sheet, an Elias representative explained that RBI credited to Ruth over the years were added from contemporary newspaper reports and other ways of recreating the scoring of the game since they were not automatically notched as part of the record. Using that system, there may be a few RBI that got away from Ruth (e.g. unrecorded sac flies) as well as a few he shouldn't have (e.g., bobbles by an outfielder leading to a run scored). Even still, there is no way A-Rod has driven in more runs than Ruth did playing in the American League.
Simply start with the Sultan of Swat's pre-1920 home runs. If each of the 49 HR in the books were solo shots (they weren't), Ruth would have 2,044 RBI. Likewise, his 82 doubles and 30 triples would have had to come with the bases empty in order for Ruth to have anything less than 2,150 RBI.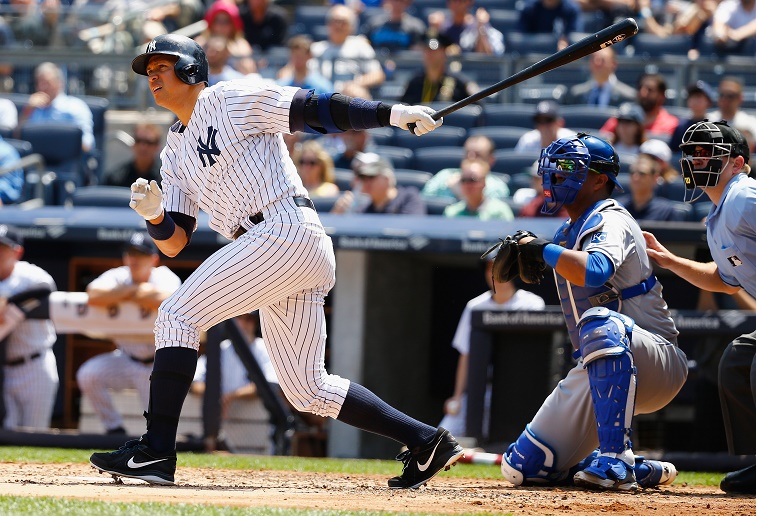 That's not the way history happened, and why Ruth is credited with 2,213 RBI. Nonetheless, the headlines about A-Rod "passing Ruth and Gehrig" are blanketing search engines and the front pages of sports sections everywhere. Clever wording about passing the Babe "on the AL RBI list" (as in an ESPN piece) make it seem more reasonable, but it's misleading all the same.
A-Rod is having a bounce-back season by any estimation and has helped the Yankees exceed expectations as they sit in first place in the AL East on May 28. In 44 games, Rodriguez has 11 HR, 26 RBI, and a .940 OPS. Along with Mark Teixeira, he has helped obscure the shortcomings of the Yankees' order, and A-Rod's provided the only legitimate threat from the right side.
A-Rod has delivered in this vein for much of his career, which is why he has amassed such an otherworldly total, enough to be in the top five of baseball history. He just hasn't passed Babe Ruth on the RBI list yet. This stat does not get an asterisk because of A-Rod's history with PEDs or his year-long suspension for his involvement in the Biogenesis scandal. It gets an asterisk because it's wrong. If (or when) A-Rod posts 2,214 RBI, we'll say he passed Babe Ruth and is the greatest AL player ever at driving in runs.
Until then, it's still the Babe's world; A-Rod just lives in it.
Stats, current as of May 28, are courtesy of MLB.com