MLB: Adam Eaton has 1 of the Worst Baseball Takes of all Time
In recent years there has been a spirited debate in MLB circles over the plight of its minor league players. The Toronto Blue Jays recently gave their minor league players a 50% raise. Washington Nationals' outfielder Adam Eaton weighed in on the controversy, and his opinion may surprise you.

Current conditions for minor league players
It's popular to think that professional athletes lead a charmed existence. In many ways, they do: salaries at the top level in the four major professional sports leagues are astronomical compared to most industries, even those making the lowest amounts. Consider the league minimums:
NBA: $582,180
MLB: $555,000
NFL: $495,000
NHL: $650,000
Those are impressive figures, and that's the bottom end. Top performers make tens of millions of dollars annually. But getting to that point involves making a lot of sacrifices. What about the players who have yet to make it to that top level?

That's where there's a stark contrast, particularly regarding minor league baseball. The Pittsburgh Post-Gazette reported that according to MLB, AAA players can make $10,000 a month to $1,100 a month for players in short-season or rookie leagues.

NBC Sports summarized the situation succinctly:

"When you math it all out, minor leaguers often make less than the federal minimum wage, something that many MLB lobbyists and lawmakers fought to ensure with the Save America's Pastime Act. That legislation exempted minor leaguers from the Fair Labor Standards Act of 1938, codifying that they were not entitled to a minimum wage and overtime pay."

Adam Eaton's comments about minor league players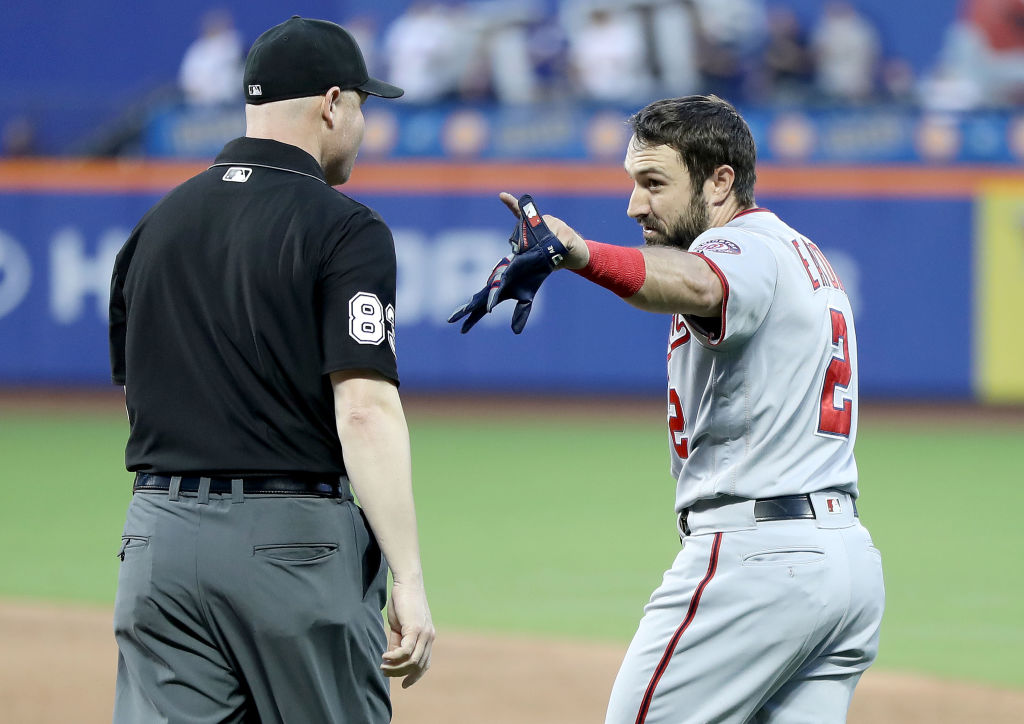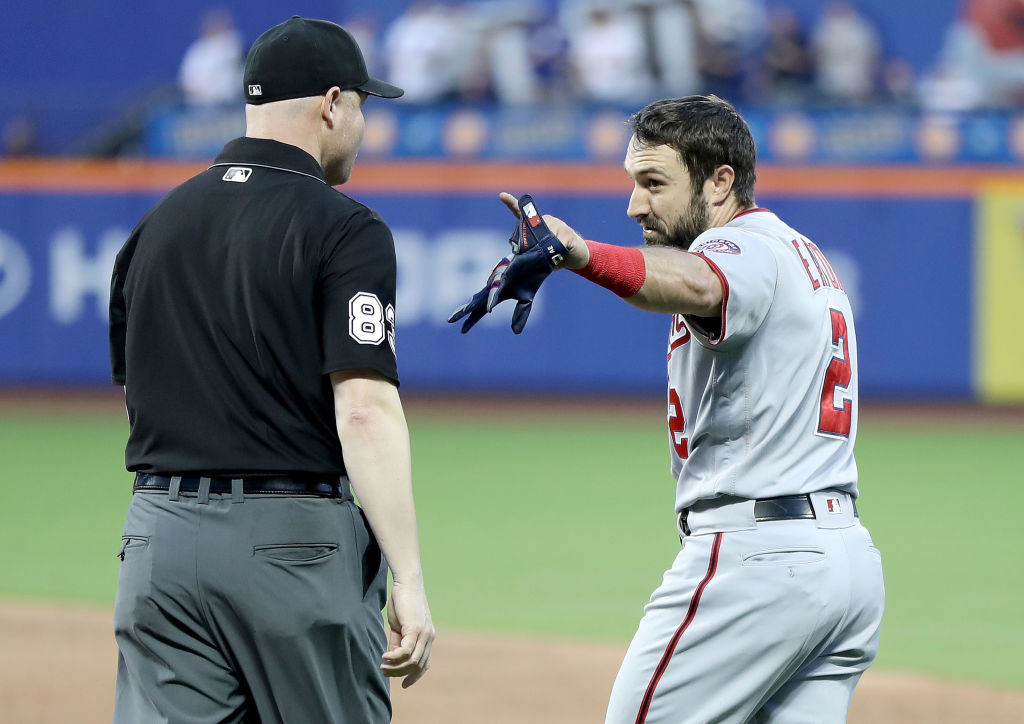 When asked for comments on improving conditions for minor leaguers, many Washington Nationals players were in favor of it. Most of them, but not Adam Eaton.

When asked about what minor league players face every day as they attempt to qualify for a major league team, Eaton had this to say:

"I think it's difficult, yes, and it's easy for me to say that because of where I am, but I wouldn't be where I am without that … If I financially am supported down there and financially can make a living and not have to get to the big leagues, I think I'm a little more comfortable. I think that I might not work as hard because I know I'm getting a decent paycheck every two weeks, and may not push myself nearly as hard."

Eaton's argument is essentially is that the obstacles minor league players face are what help get them to the majors. When it comes to fair pay, Eaton favors the status quo.
Why his comments are some of the worst of all time
Eaton's comments are wrong for many reasons, but two stand out most:
The concept of pulling one's self up by their bootstraps in the face of adversity is all well and good for the players who make it to the majors after the fact. But what about the players who don't? Baseball America found that less than one in five players drafted eventually make it to the majors. Eaton is essentially arguing that those players deserve to work for substandard wages in bad working conditions to help subsidize the careers of the players who will make it. That not only seems unreasonable, but it also borders on criminal.
There is so much anecdotal evidence about the poor working conditions of minor league players that it's hard to pinpoint one concrete example of how those conditions can negatively impact a player's performance. Here's one: WebMD reports the average adult needs 7-9 hours of sleep per night and that an athlete in training needs more. Minor league players are famous for having to stay with family, friends, or host families in beds that may be unfamiliar or suboptimal. Being able to afford a comfortable space to sleep in isn't a romantic aspect of the struggle to "make it" in the majors. It has an adverse effect on the player's ability to perform. The same logic could be applied to the ability to buy nutritious meals. Having to exist on fast food has hardly added to any player's chances of making it to the highest level.
The bottom line is that minor league players deserve decent wages and acceptable living conditions. While Eaton's comments are meant to encourage players to embrace adversity and work harder, they are woefully misguided.
Eaton took to Instagram in an effort to walk back his comments about fair pay, but that doesn't change the fact they came off poorly in the first place.