MLB All-Star Gary Sheffield's Son Is a Rising Voice in Sports Media
Over a decade after his final game, Gary Sheffield's son won't be following him to the plate.
Instead, Gary Sheffield Jr. — son of the former All-Star slugger — provides analysis on those who hit home runs in the clutch and those who fail at the plate.
Years after watching his father crush home runs in a New York Yankees uniform, Gary Jr. is a rising voice in sports media.
Gary Sheffield was one of baseball's most dangerous hitters in his prime
RELATED: Remembering the Incredible MTV 'Rock N' Jock' Era of the 1990s
For a time, there weren't many more feared hitters in Major League Baseball than Gery Sheffield. A 5-foot-11, 190-pound slugger and the nephew of Mets great Dwight Gooden, Sheffield retired as one of baseball's most potent power hitters.
Sheffield hit .292 with a .393 on-base percentage, 509 home runs, 1,676 RBIs, and nearly 2,700 hits in a 22-year MLB career. He entered the league at 19 years old and left a few weeks shy of turning 41.
A nine-time All-Star, Sheffield won five Silver Sluggers and earned a World Series ring with the 1997 Florida Marlins.
Although Sheffield is seemingly remembered best for his three-year stint with the New York Yankees, he played six seasons in Florida and another four with the Los Angeles Dodgers.
Sheffield was worth 60.5 Wins Above Replacement in his career, according to Baseball-Reference's system. His best year, a 6.8 mark in 2003, earned him third place in the NL MVP Award voting.
Sheffield still remains out of the Hall of Fame, though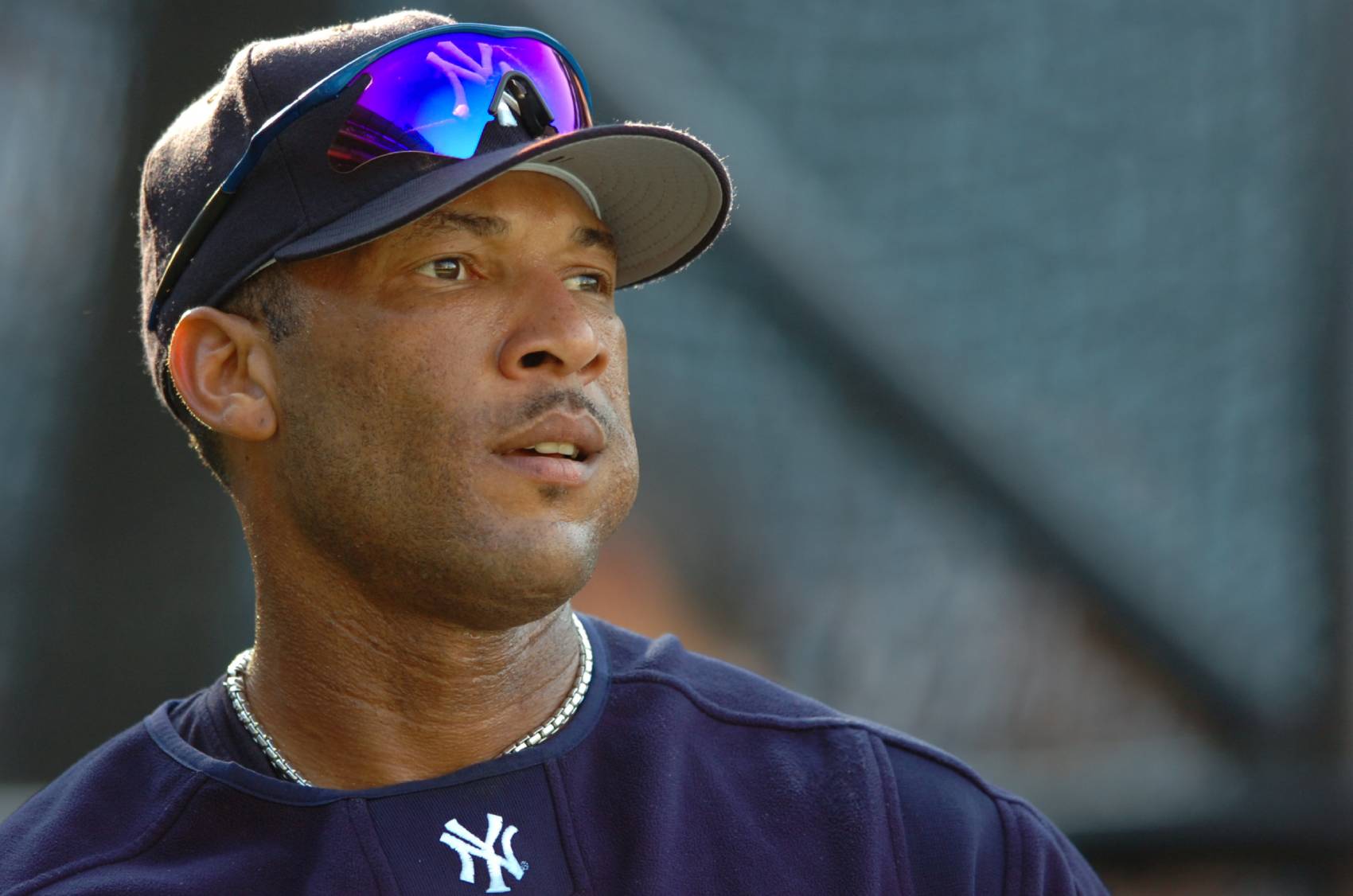 RELATED: Mordecai Brown Lost Parts of Two of His Fingers and Became a Hall of Fame Pitcher
Despite a brilliant MLB career, Gary Sheffield still hasn't entered the Hall of Fame yet.
Most of why he's yet to appear on even 40% of ballots have to do with his ties to performance-enhancing drugs. Sheffield admitted in 2004 that he had "unknowingly" used an illegal steroid cream two years earlier, according to the Los Angeles Times.
Sheffield also had a prickly reputation throughout his career. Voters are allowed to consider one's character during the yearly process.
Sheffield appears to be gaining steam, though. He earned 32.6% of votes this year — the percentages do not round up — but the All-Star is still well short of the needed 75% to enter the Hall.
Sheffield only earned 13.2% of votes in 2019; he has four years remaining on the ballot unless he suddenly drops below 5%.
Gary Sheffield's son, Gary Jr., now works in sports media
RELATED: Jason Whitlock Compared Himself to 'Attractive' George Clooney After Fox Sports Departure
Gary Sheffield has been retired and out of the limelight for a decade. His son, Gary Jr., is picking up the slack in the Sheffield home.
Gary Jr. played college baseball at two different schools. After a junior college stint, Sheffield hit .324 with a homer, 12 RBIs, and nine doubles in 33 games (18 starts) at Arizona Christian University in 2017.
A year later, Sheffield hit .315 with three RBIs in six doubles in 16 games.
Now, Gary Jr. is pursuing another career. He currently works for Outkick, Clay Travis' media site, and has nearly 14,000 Twitter followers as of July 2020.
Gary Jr. often tackles race and sports in his columns. He recently criticized Lakers center Dwight Howard, who was considering sitting out the NBA's restart, for not showing "Mamba Mentality."
Gary Sheffield found his home on the diamond and at the plate. His son's home comes from his voice and passion for covering professional sports, not playing them.