MLB All-Star Ray Durham Bought an Insane Home With His $67 Million Earnings
Ray Durham could have been a superstar and face of the franchise regardless of where he played.
The only problem for Durham was he played second fiddle to perennial All-Stars like Barry Bonds and Frank Thomas. Teams nonetheless appreciated Durham, a solid-hitting second baseman, and made sure he was taken care of financially.
Not only was Durham a better player than baseball fans remember, but he made far more money than one would expect. Durham took full advantage of all the money he made, too.
Ray Durham had a long MLB career
RELATED: Which New Interleague Rivalries Will Arise in Baseball's Shortened 2020 MLB Season?
A fifth-round pick of the Chicago White Sox in 1990, Ray Durham had an excellent 14-year MLB career.
A sparky 5-foot-9 second baseman with power and speed, Durham hit .277 with 193 home runs, 875 RBIs, and 273 stolen bases from 1995-2008. He ended his MLB career with 2,054 hits and made two All-Star Games.
Durham hit .250 with three RBIs and a .354 on-base percentage in 15 career playoff games.
Although Durham played eight seasons in Chicago, he is best known for his six-year stint with the San Francisco Giants. Durham hit .276 by the Bay and, with a .352 on-base percentage, gave Barry Bonds plenty of RBI opportunities.
Durham cashed in across his various stops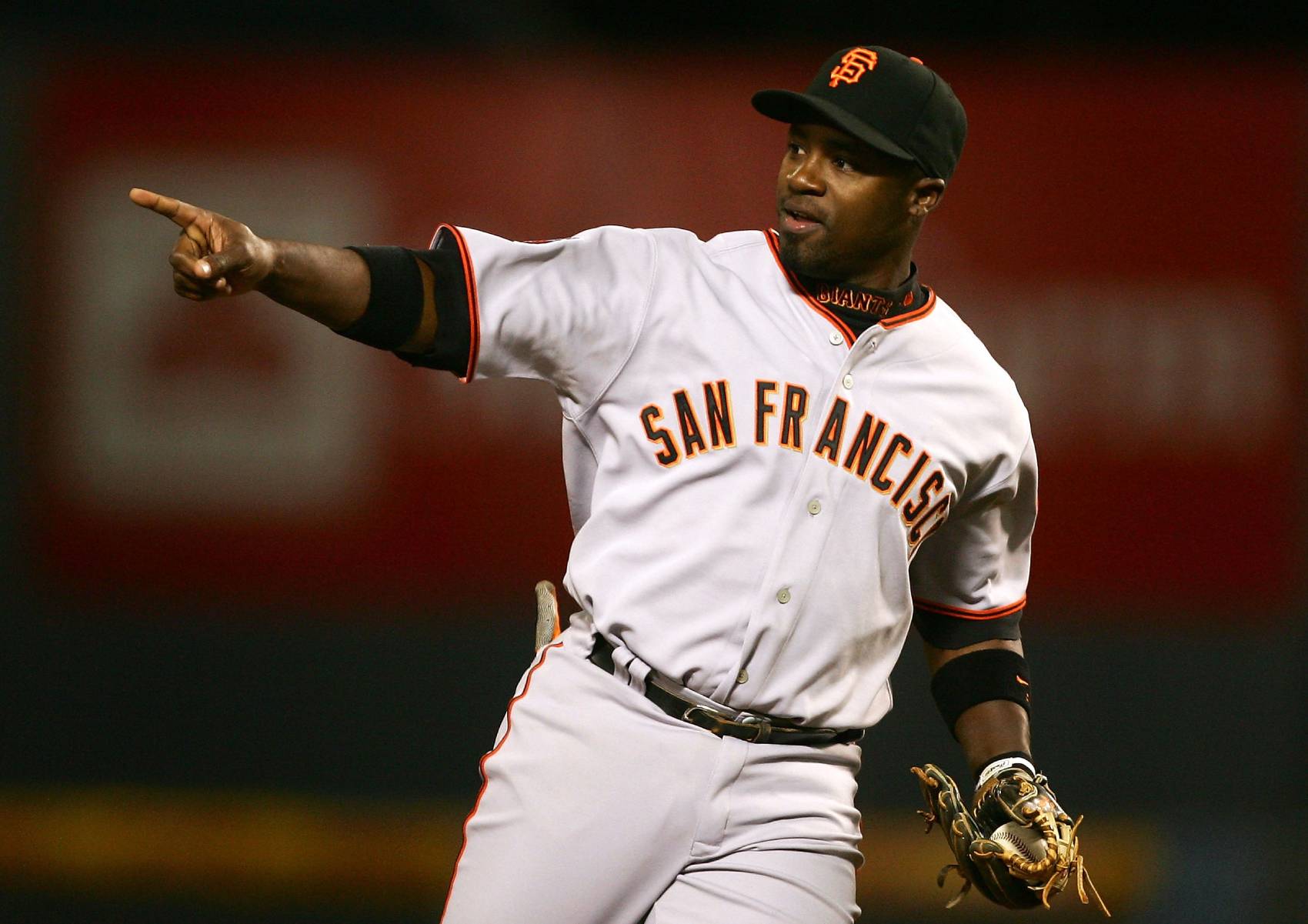 RELATED: Chris Bosio Earned $20 Million in the Majors, Then Lost His Job for Alleged Bullying
The best part of having a veteran career like Ray Durham did was how much money one could make along the way.
Durham made at least $4 million every season from 2000-2008, whether he was in Chicago or San Francisco.
Durham also spent the end of the 2002 and 2008 seasons in Oakland and Milwaukee, respectively, after his previous teams traded him in July.
Ray Durham wasn't fazed by midseason changes. He hit .274 with six homers and 22 RBIs for the Athletics, then added another two homers in the team's ALDS loss to Minnesota.
Durham hit a solid .280 with three homers and 13 RBIs across 41 games for the Brewers.
Ray Durham bought an insane house after he retired
RELATED: Hall of Famer Tony Gwynn Could Have Pursued an NBA Career, but Made the Right Choice with Baseball
Ray Durham retired after the 2008 season with $67 million in career earnings, according to Baseball-Reference. He was a highly-productive second baseman in his prime and totaled 33.8 Wins Above Replacement.
Durham moved to North Carolina after he retired. A quick glance at his house shows just how he spent all of the money Chicago and San Francisco paid him.
Durham listed his house for $4.8 million in 2017, according to Realtor.com, and the home needs to be seen to be believed.
The 148-acre area has plenty of land, is surrounded by two ponds, and even has a gazebo. The five-bedroom home had over 7,100 square feet of living space and included a 100,000-plus gallon saltwater pool.
Ray Durham played the game the right way, earned plenty of money in his career, and spent it wisely. The only thing he missed out on, much like Barry Bonds, was a World Series title.