The MLB All-Stars Who Came Crashing Down in 2017
They say no professional sport will humble you quite like Major League Baseball. One day, you find yourself on the home run leaderboard with fans celebrating your every move; a month later, you can't buy a hit and suddenly are the enemy of everything good in the world. No one has yet to come up with a solution for hitting slumps, and they can drive a ballplayer crazy.
MLB pitchers are not immune to these slides, either. In 2017, we've seen AL Cy Young winner Rick Porcello looking helpless as batters pounded his offerings all over the field. Dellin Betances, who was an MLB All-Star in 2016 and will return for the Midsummer Classic in 2017, likewise became mortal once his spot on this year's roster was secure.
Truth be told, no MLB player on any level is safe from this beast. To prove the point, we looked at last year's MLB All-Stars who've fallen on hard times this season. Here are seven players who came crashing down to earth in 2017.
1. Michael Saunders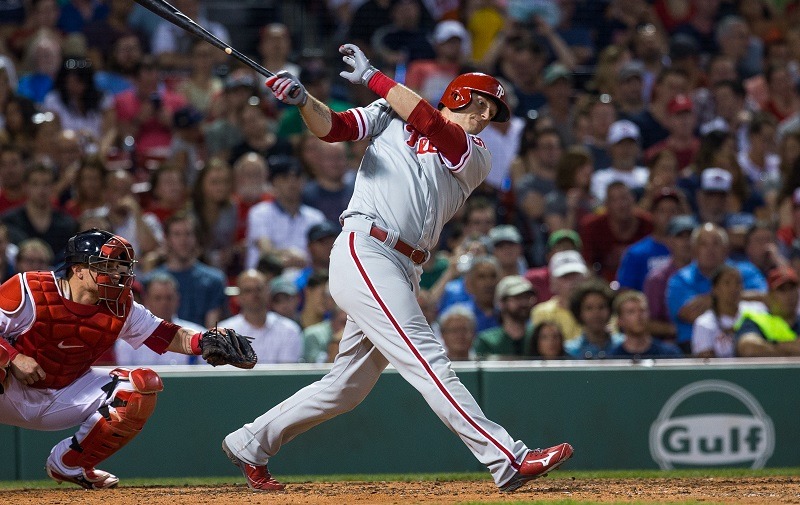 You can't fall much farther than Michael Saunders. At the 2016 break, he had 16 HR and won the final All-Star spot in the fan vote as a Toronto Blue Jay. It was his first genuinely great year in the Majors at 29, and some imagined his career had finally taken a turn. Hoping to capitalize on that progress, the Phillies signed Saunders to a one-year deal ($9 million) in the offseason. This season, he hit .205 with 6 HR in 61 games for Philly, a performance which led to his unconditional release on June 20. At last check, Saunders was in the Blue Jays minor-league system.
2. Addison Russell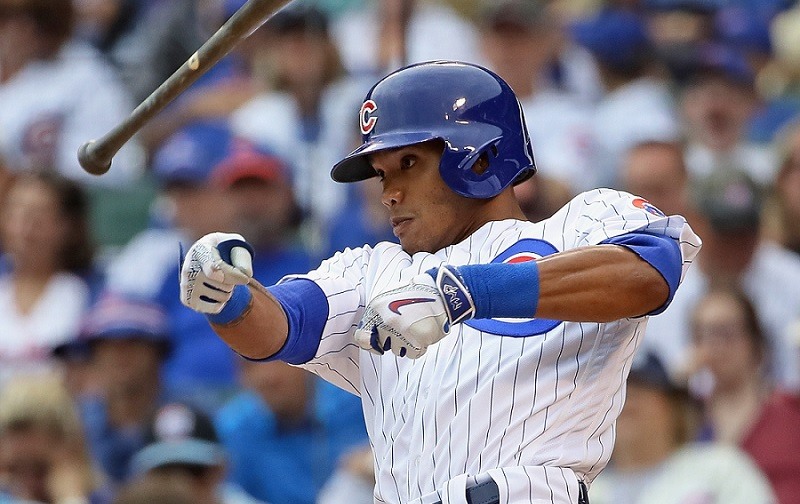 At the 2016 All-Star Game in San Diego, Addison Russell was the starting shortstop for the NL squad. By then, the Cubs had already started steamrolling the league, and Russell's 11 HR and 51 RBI through the first half buoyed his high defensive value.
However, his 2017 season represents a true downward spiral. Shoulder issues plagued him early in the season, and his game is far off the pace he'd set last year. Compared to 2.1 WAR at the break in '16, he sat at 0.9 WAR in '17. Off-field issues have not helped Russell, either.
3. Mark Trumbo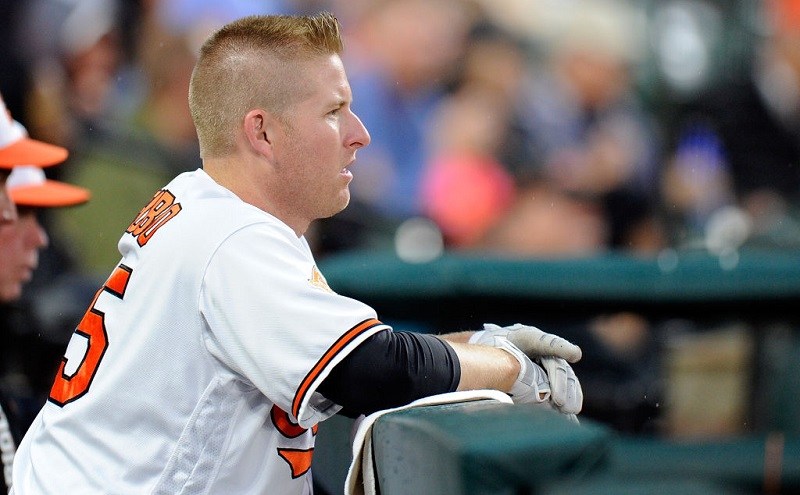 Three MLB teams (Anaheim, Arizona, and Seattle) have given up on Mark Trumbo since the start of the slugging 1B/OF's career. He couldn't seem to channel his power to its full potential. But in 2016 he entered the All-Star Break leading the league with 28 HR. Trumbo concluded the season with 47 HR and 108 RBI, but his slugging ways stopped there.
In 2017, he's only managed 12 HR and 40 RBI while playing his usual terrible defense. As a result, Trumbo carried a -0.2 WAR through 84 games. The only way he'll get to the All-Star Game this year is if he buys a ticket.
4. Danny Salazar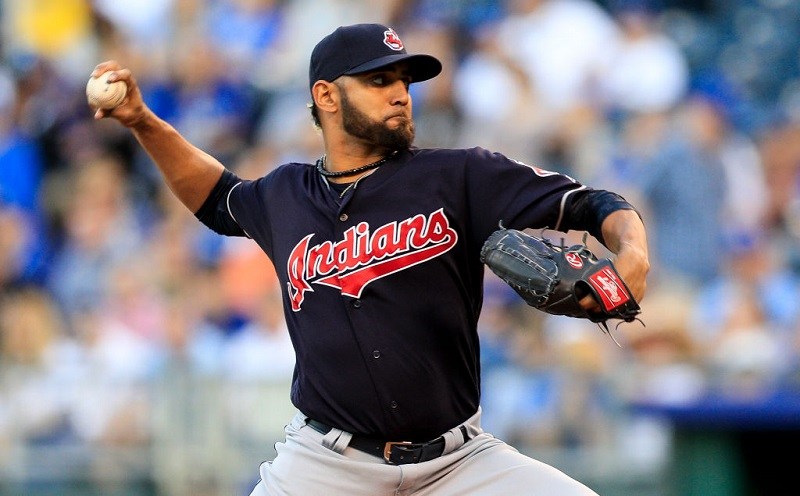 Few debated Danny Salazar's All-Star performance last year. The Indians had a 10-3 record and 2.75 ERA in 104.2 IP at the break. He didn't get to make an appearance at the San Diego showcase, but he did enjoy the festivities as one of the game's best. This year, he closed out the first half with a 3-5 record and 5.40 ERA in 55.0 IP. Without Salazar, the Indians must rely on a far less impressive rotation on their way back to the playoffs. In fact, Cleveland's deadline plans may hinge on how Salazar returns from injury.
5. Carlos Beltran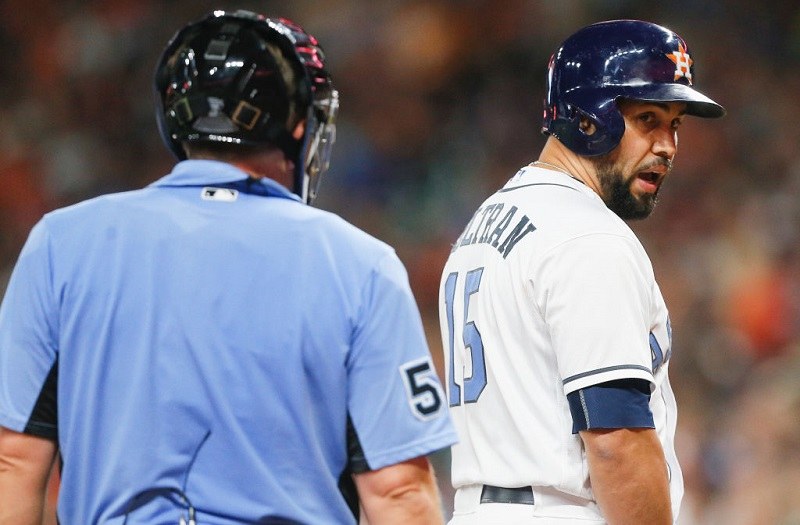 As the New York Yankees careened toward the team's accelerated rebuild last season, Carlos Beltran was the only thing worth watching at the plate. The slugging right fielder/DH had a renaissance season and was hitting .299 with 19 HR through the first half. Naturally, Beltran was the Yankee player who got the nod for the All-Star Game. This year, slumps follow Beltran wherever he goes; he'd posted just 10 HR and 33 RBI (.231 average) through 72 games.
6. Mark Melancon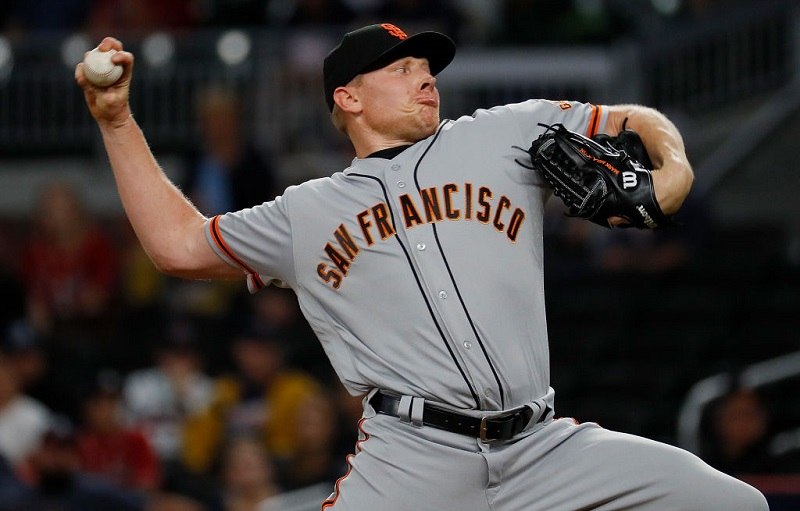 Just when the San Francisco Giants thought they were finally getting the closer they needed, Mark Melancon decided to have his worst season since 2012. The right-hander, who signed a four-year deal worth $62 million in the offseason, has struggled mightily in 2017 following an All-Star campaign last year. We could point out his grisly 4.35 ERA, but we'd rather focus on saves. In 2016, Melancon converted 47 saves in 51 chances. This season, he managed the same number of blow saves (four) in just 15 chances.
7. Carlos Gonzalez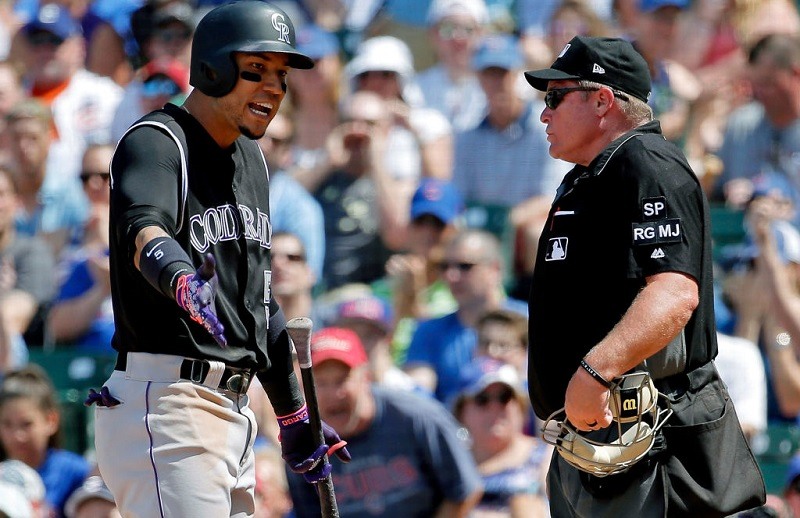 Talk about a tale of two seasons. When Carlos Gonzalez finished his first half of 2016, the Rockies outfielder had racked up 19 HR, 54 RBI, and 58 runs scored to go with his .318 average. His ticket was instantly punched for the Midsummer Classic in San Diego. Flash forward to 2017 and you find CarGo ranking worst (167th) in baseball with a -1.2 WAR through the first half. If you're wondering how awful your season must be to hit .220 with six HR at Coors Field, just check out Gonzalez's stat line.
Statistics courtesy of Fangraphs and Baseball-Reference.