MLB: American League Power Rankings
Overall, the American League division races are a bit closer than the National League, but there are fewer teams in real contention for playoff spots. We gave you a rundown of the midseason MVP's for each team at the top of their division, so let's look at where each team stands. Here are our American League power rankings.
15. Tampa Bay Rays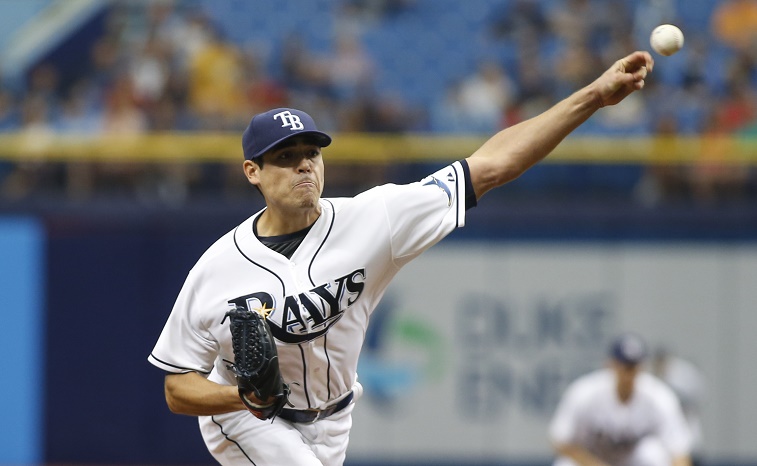 The Rays were doing fine early on, but lately they've been the worst team in baseball — by a large margin. They're lacking on the offensive side, despite a good season by third baseman Evan Longoria. Their starting pitching is deep and talented, but they've underperformed all year. In 98 games, their starting rotation has just a 4.28 ERA in 2016. Expect Tampa Bay to take a serious look at making some trades in the next week.
14. Minnesota Twins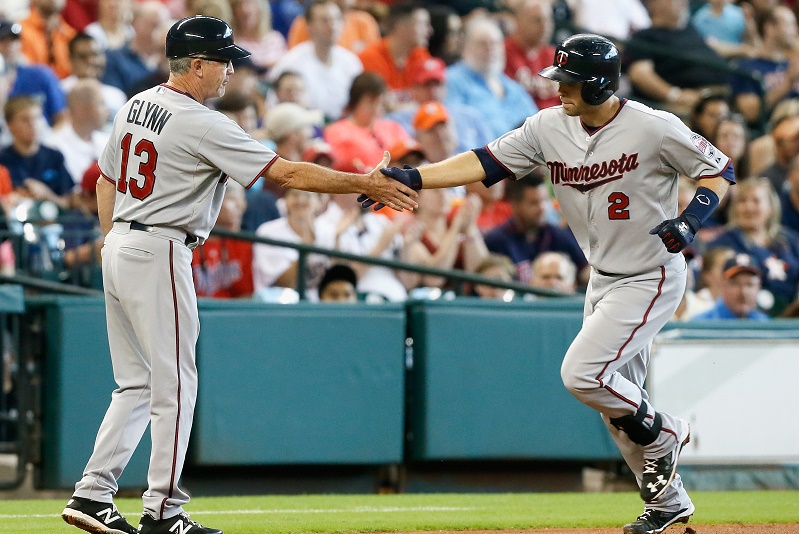 The Twins, on the flip side of the Rays, had an awful stretch to start the season but have been much better lately. They've had disappointing years from rookies Byron Buxton and Byung-Ho Park, with Park ending up down in Triple-A. The pitching has been extremely bad too, with only 33-year-old Ervin Santana having a decent year in the rotation. The Twins probably won't be too active at the trade deadline simply because they don't have a ton of players to move.
13. Oakland A's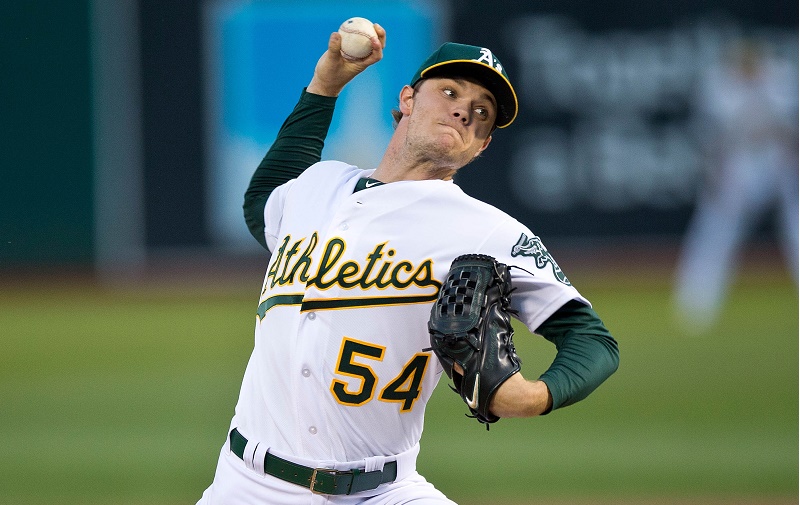 The A's, on the other hand, have positioned themselves well to have assets to deal. Starting pitcher Rich Hill has experienced a good season with a 2.25 ERA in 14 starts, and outfielder Josh Reddick has a .798 OPS. Both players are set to be free agents at the end of the year, and barring some sort of extension — in the case of Reddick, anyway — the A's would be fools not to get whatever they can for these assets in an effort to build for next year and beyond.
12. Los Angeles Angels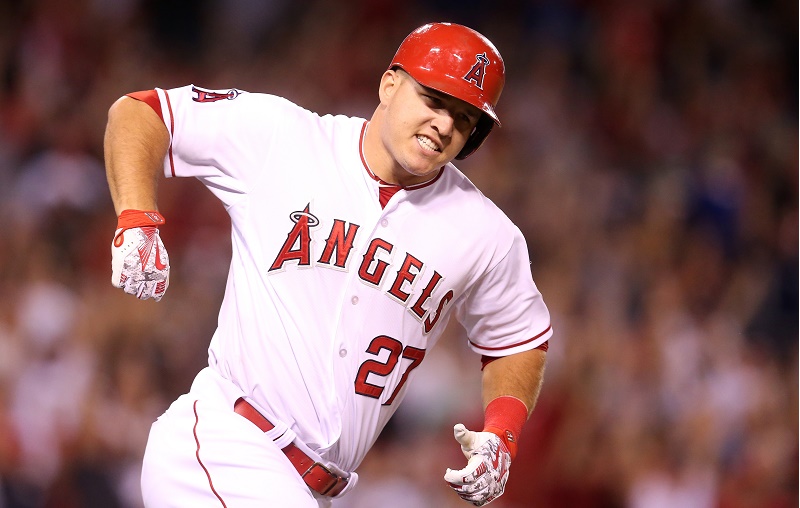 The Angels are, generally, a mess beyond what's on the major league roster. They're bad, but not bad enough, with the eighth-worst record in baseball. They also have a barren farm system and not a ton of young talent on the big-league roster surrounding outfielder Mike Trout, which makes their future look pretty dim. They should be looking into trading whatever assets they can for prospects.
11. Chicago White Sox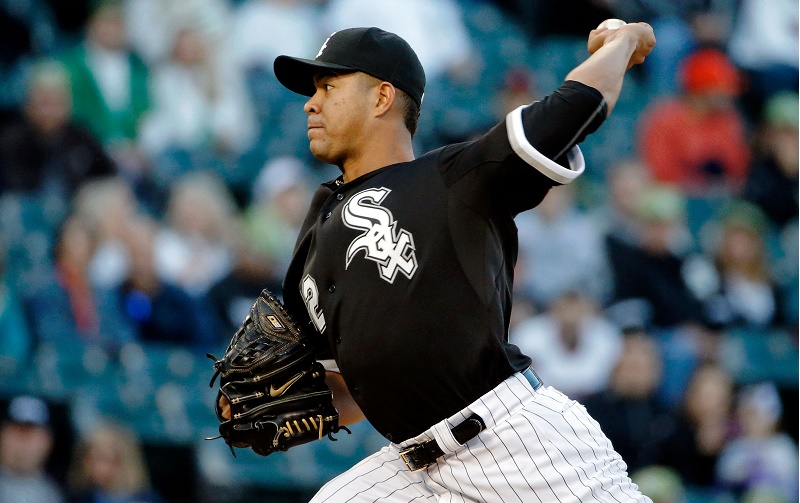 The White Sox got off to a great start this year, beginning the season 23-10. It was starting to look like there were two contending teams in Chicago, but it turns out that's not the case. The Sox are just 26-40 since that hot start, getting little in the way of production from their best hitters — Jose Abreu has just a .759 OPS this year. Chris Sale has had a great year, despite a recent tantrum about cutting up throwback jerseys.
10. Kansas City Royals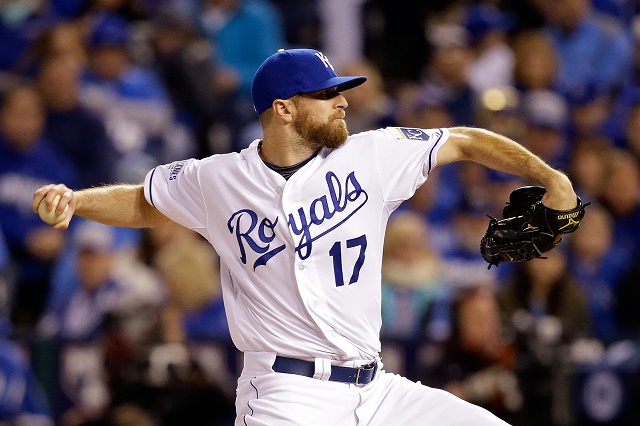 The Royals had two great seasons, representing the American League in the World Series each of the last two years and winning it all against the New York Mets last season. Unfortunately, it doesn't appear that they'll be back again this season.
Injuries, the loss of key players such as Ben Zobrist, and some ineffective pitching have led to what will likely be a middling finish to 2016 for Kansas City. No matter what, though, Kansas City really needs Alex Gordon to bounce back from his .654 OPS and be better next season.
9. New York Yankees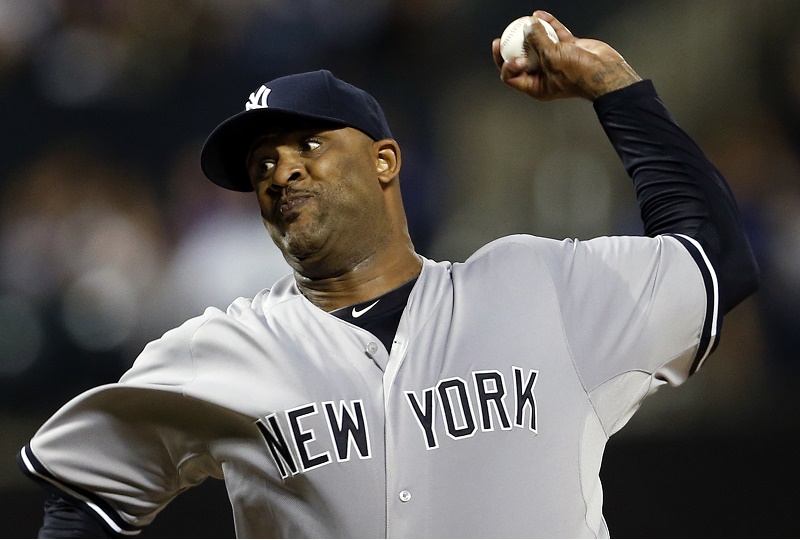 The Yankees may be having an extremely mediocre year on the field with an aging roster, but there's a silver lining. General manager Brian Cashman has decided that his team is a seller at the deadline, and they've already cashed in reliever Aroldis Chapman to a massive return from the Chicago Cubs, including top-prospect Gleyber Torres. The Yanks will make more moves to improve for the future, if possible.
8. Detroit Tigers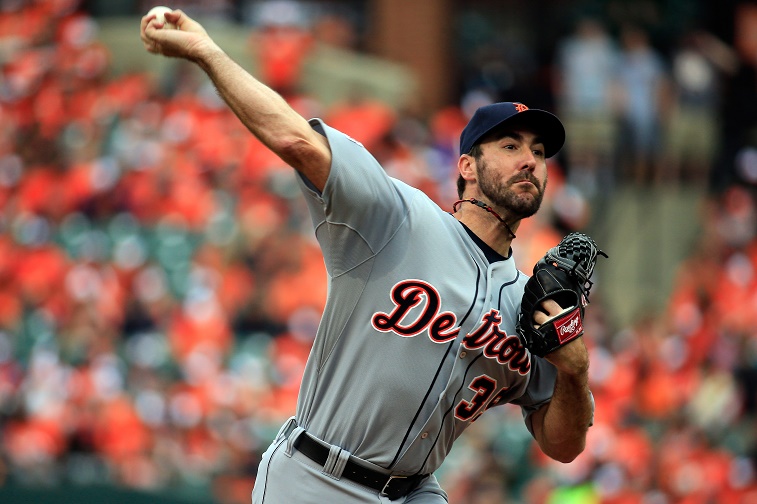 The Tigers have experienced a few good surprises this year, including a bounce back season from Justin Verlander — who has a 3.64 ERA in 138 1/3 innings, compared to just 133 1/3 innings all of last season — and a great season to this point from 23-year-old Michael Fulmer, who has a 2.41 ERA. The downside? Outfielder Justin Upton has been a massive disappointment to this point, with just a .680 OPS on the season.
7. Seattle Mariners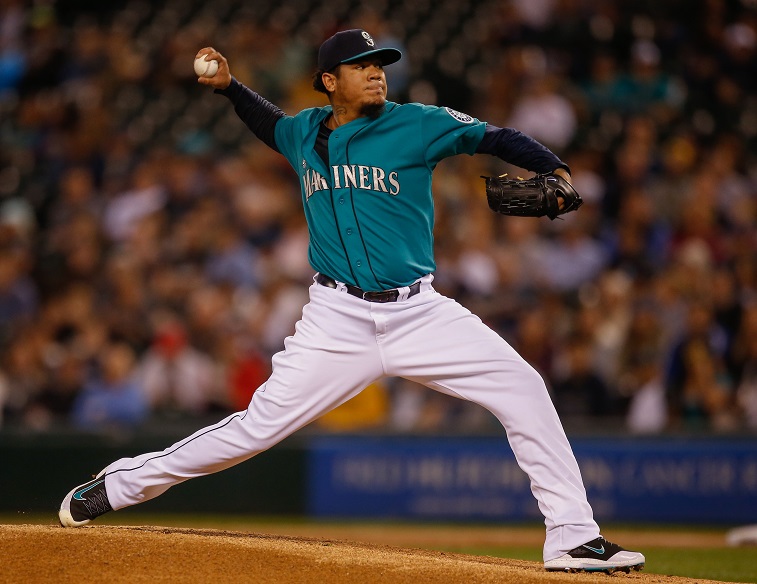 The Mariners' good starting pitching and surprising bullpen have kept them alive — and slightly over .500 — this season, but if they're going to be a real contender in the near future they need to add offense. They did just that in a deal for first base prospect Dan Vogelbach, who may end up being nothing more than a designated hitter, but a good one at that. All they had to give up in return? Left-handed reliever Mike Montgomery.
6. Toronto Blue Jays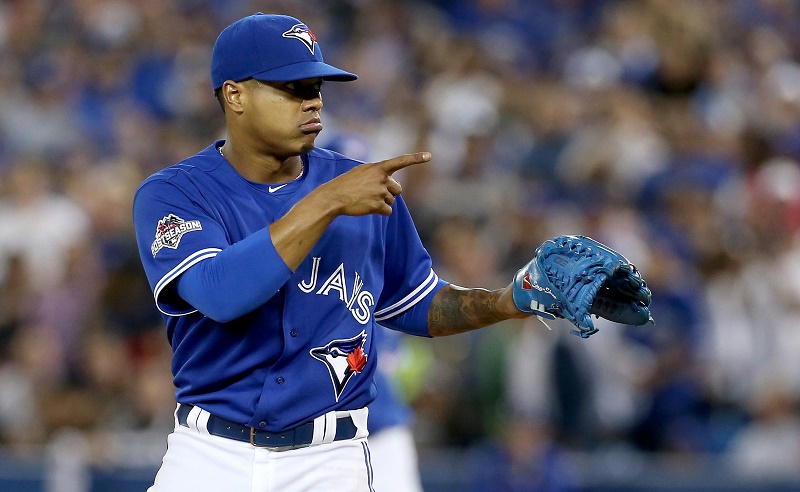 The Blue Jays have remained within striking distance of first place all year, and they — along with the Red Sox — are starting to make the Baltimore Orioles sweat. Toronto is now within three games of first place and just got Jose Bautista back from the disabled list, which will help their chances in the second half. Another thing that would help? Better pitching from their ace, Marcus Stroman, who has a 4.90 ERA in 20 starts.
5. Texas Rangers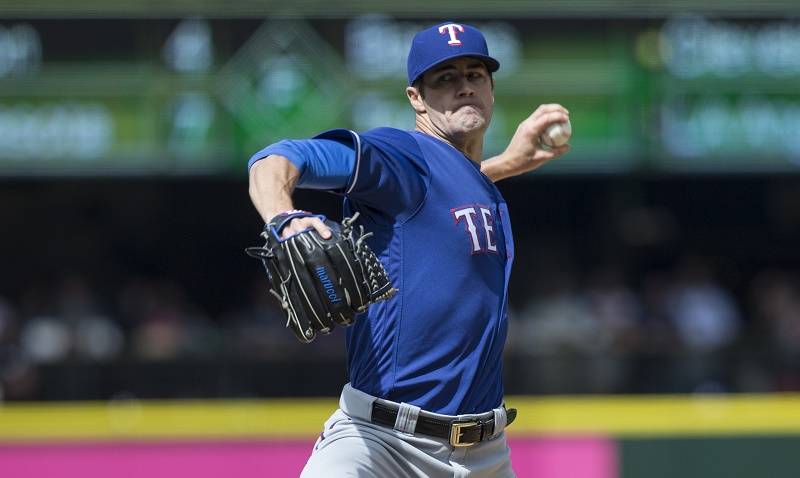 The Rangers have held onto first place for the majority of the season, but unless they can improve their starting pitching, it's hard to envision that remaining the case. Cole Hamels and Yu Darvish — who has pitched just 26 innings this year — are a great one-two punch, but after that things are shaky. They've lost Prince Fielder for the season, but have had solid contributions from Ian Desmond, Ryan Rua, and Nomar Mazara.
4. Houston Astros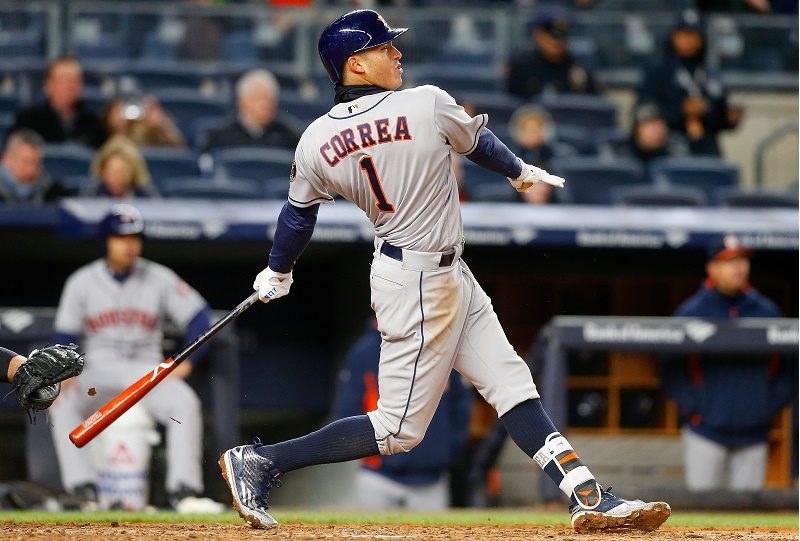 Houston got off to a terrible start, but they have been one of the best teams in baseball since. On May 22, the Rangers were just finishing off sweeping the Astros in Houston. The Astros were 10-games back at that point, but since then are 37-17 and have pulled themselves to within 3.5-games of the first-place Rangers. Although reigning Cy Young winner Dallas Keuchel hasn't performed up to expectations, Doug Fister and Lance McCullers have pitched well.
3. Boston Red Sox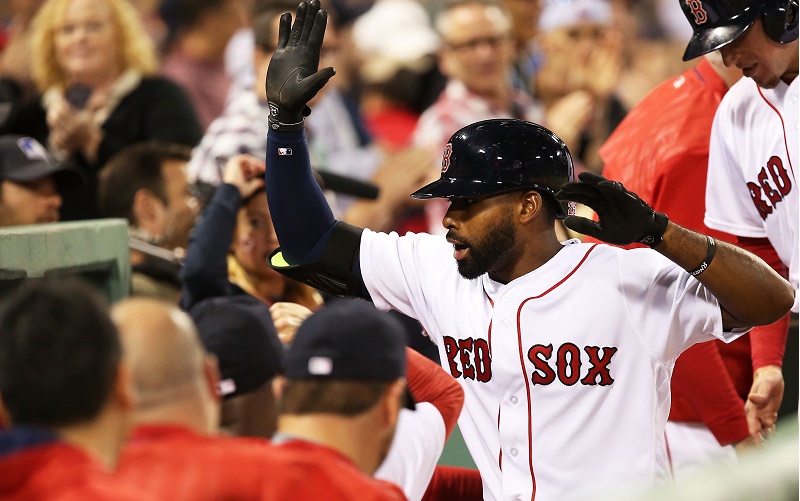 The Red Sox have what might end up being one of the best, young collections of hitting talent that has been assembled in the last several decades. The problem for Boston in their chase for one more World Series before David Ortiz retires relates to their pitching—or lack thereof. Rich Porcello and Steven Wright have been excellent for Boston, while high-priced starter David Price has been really bad. Even Drew Pomeranz, recently acquired from the San Diego Padres, hasn't been much help in two starts.
2. Cleveland Indians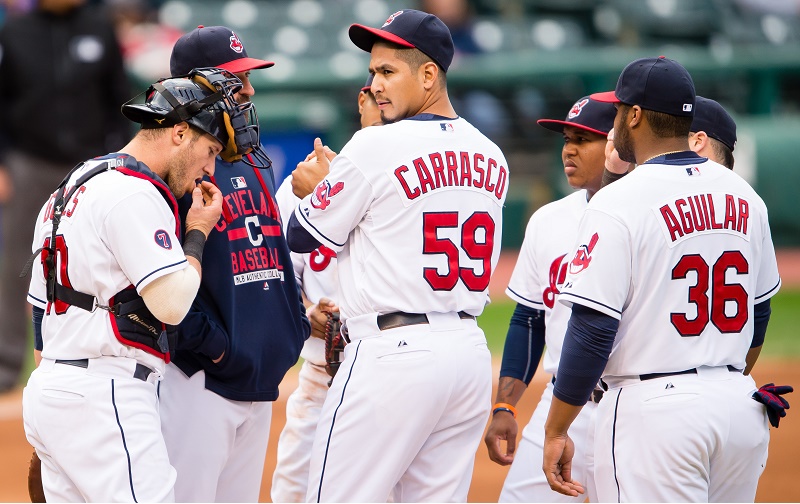 The Indians have what might be the most feared starting rotation among American League contenders. Going into a playoff series against Danny Salazar, Carlos Carrasco, Corey Kluber, and Trevor Bauer will be uncomfortable for whichever team they end up playing — should their 5.5-game lead over Detroit hold up. The Indians have also received outstanding performance from their young, star shortstop, Francisco Lindor, who has been worth 8.7 WAR in 195 games since his call up last season.
1. Baltimore Orioles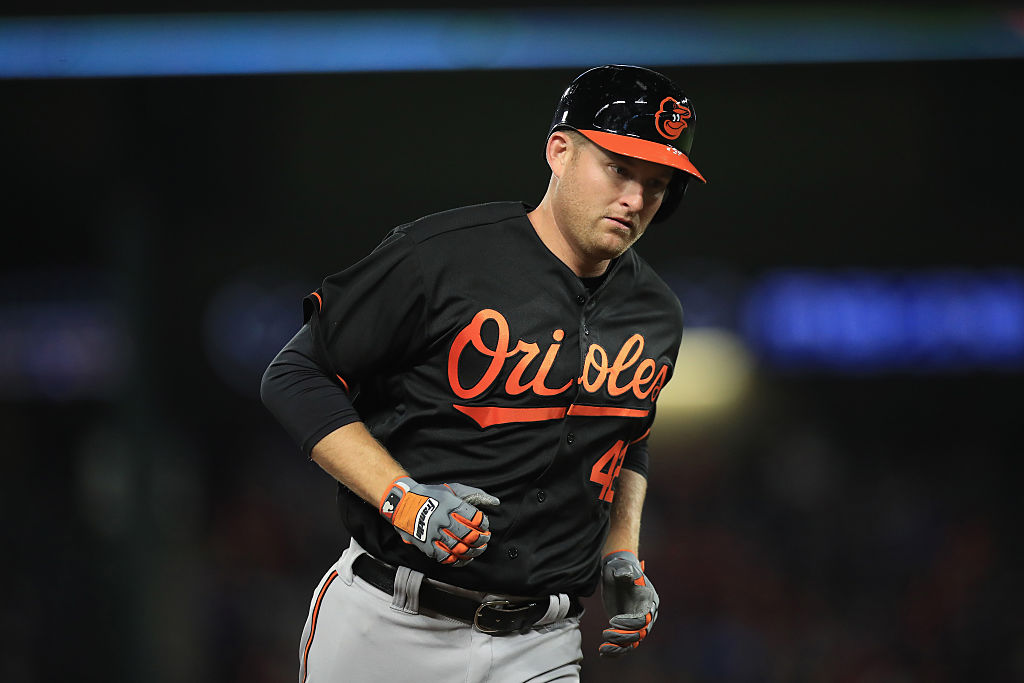 The Orioles hang on in the top spot because they refuse to stop winning. It's somewhat curious how they keep doing it, too. Their starting pitching has been awful, with only Chris Tillman and Kevin Gausman posing a serious threat against an opponent in a potential playoff series. They've gotten big offensive numbers from Mark Trumbo — who leads the major leagues with 30 home runs — as well as Manny Machado, and for now have held off the Red Sox and Blue Jays in the AL East.
Follow Ryan on Twitter @RyanDavisBP
Statistics courtesy of ESPN.com and Baseball-Reference.com.