MLB Analyst and Former Outfielder Doug Glanville Says He Wouldn't Become a General Manager Right Now
Doug Glanville was a fine MLB player in his day, and now he's a great analyst. Even during his playing days, the outfielder brought an innovative approach to the game. He made insightful comments about everything from the sport itself to social justice issues outside of baseball. Of course, Glanville has plenty to say about the current state of the game. Here's the interesting reason Glanville said he wouldn't become a general manager right now, even if he was offered the job. 
Doug Glanville is a baseball lifer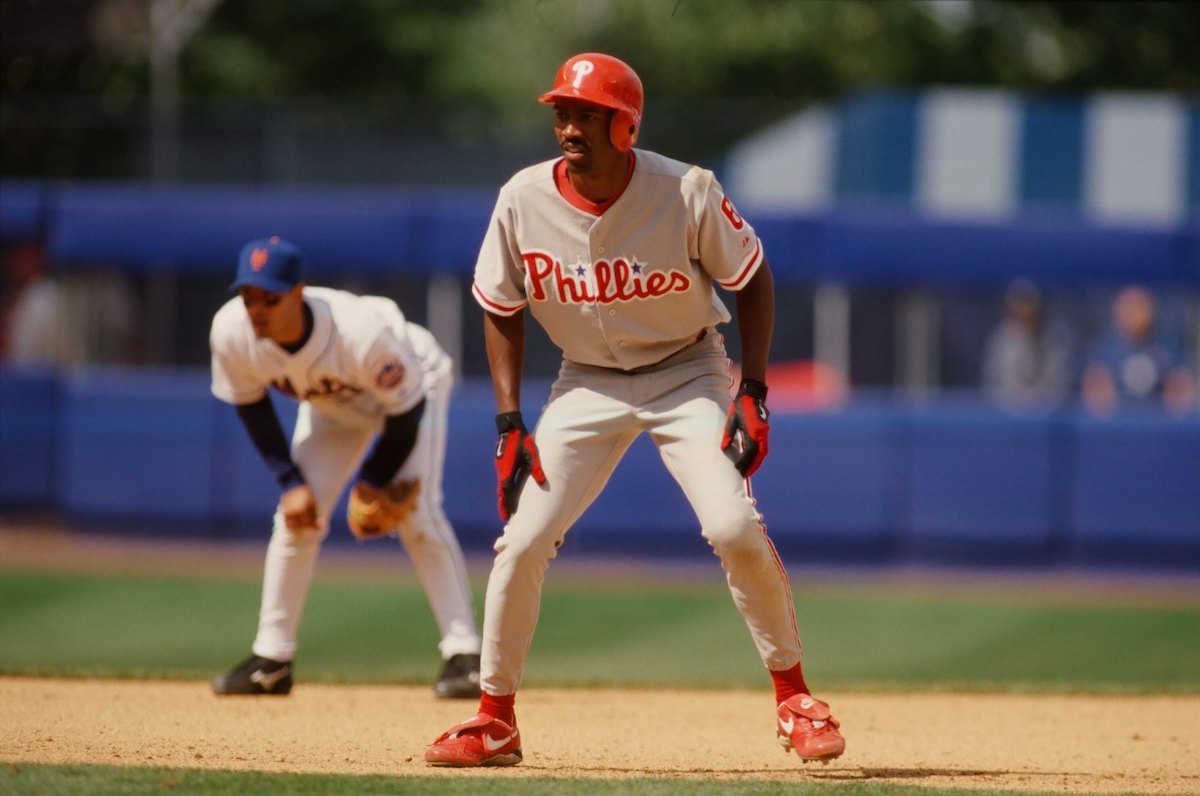 Glanville spent years as an effective player. According to Baseball-Reference, he played as an outfielder from 1996 to 2004. Glanville played with the Chicago Cubs, Philadelphia Phillies, and Texas Rangers.  He finished his career with 1,100 hits and a .277 batting average. After retiring, Glanville has served as an analyst for both ESPN and NBC Sports. 
He may not be going to the Hall of Fame. But Glanville's resume is exactly what you'd look for in an executive. He spent nine years as a player and has commented on the game in the years since he retired. In short, Glanville would be a perfect candidate. But one pressing issue is that at both the player and management levels, there aren't too many people who look like Glanville filling those roles. That's a problem baseball has to address. 
The state of Black representation in the MLB
The topic of Black players in MLB has been a controversial one for some time. Only 40% of baseball players are people of color reported the Wall Street Journal. Most of those are Hispanic or Latino. Only 20% of managers are people of color. According to USA Today, last season only 7.8% of baseball players were Black. 
Why does this representation matter? Well, for one, players make up the pipeline for future baseball executives and field managers. That means that the fewer Black players there are, the fewer Black executives and field managers there will be. It's not unheard of that a non-baseball player would get one of these jobs, but it's extremely rare (especially for field managers). To latch onto an organization, you need a strong network and connections across the league. 
There have certainly been strides made with regard to minority candidates getting opportunities. Kim Ng is a longtime baseball executive who Derek Jeter and the Miami Marlins hired to be their GM. But plenty of work needs to be done. Glanville seems like a perfect candidate to fill one of these roles. While he's gotten some interviews over the years, he doesn't want to take the leap right now for a specific reason. 
Why Doug Glanville decided not to be a MLB executive right now
In a piece written for ESPN, Glanville wrote about some of his past opportunities to interview for a GM job. In 2014, he interviewed to become the GM of the Tampa Bay Rays. He also talked about some of the discrimination he's faced as a Black man in America. Glanville raised the point that while he checks all the boxes as a candidate for a GM job right now, there's a more important job he has to fill at the moment: the job of being a Black father.
In Glanville's estimation, the current climate in this country makes it hard for him to be away from his children for too long. While he acknowledges that compromises are a necessary part of the job, he can't afford to do that: "But as a Black father in 2021, this compromise becomes a deal-breaker for me. How can I leave my children for extended periods of time when, every day, the poison of racism makes me fear for their safety?"
Glanville has the experience and knowledge to take on this job, but it's understandable why he'd feel the need to put his role as a parent above this.