MLB and Steroids: 3 Lessons from Jenrry Mejia's Lifetime Ban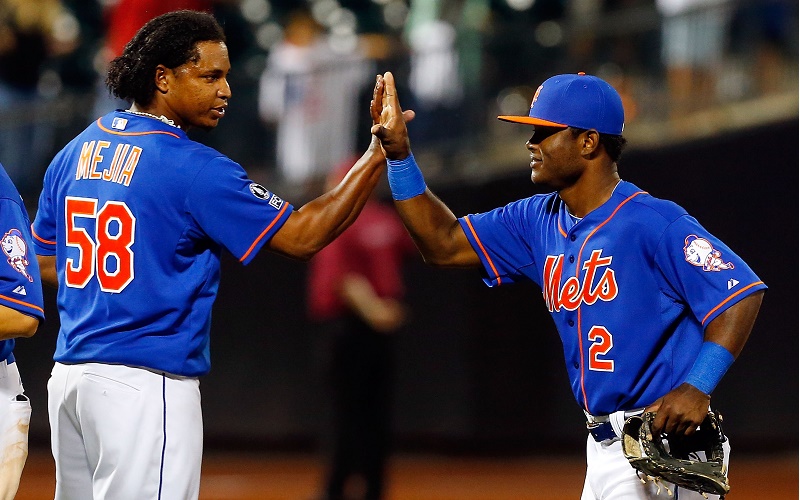 Despite the hearing before Congress, the investigations of All-Star players, and the suspensions of the game's top sluggers, only one MLB player has ever received a lifetime ban for the use of performance-enhancing drugs. He is Jenrry Mejia, the New York Mets starter-turned-reliever who tested positive for steroids three times in one year. While the baseball world reacts, the curious case of Mejia highlights issues still swirling behind baseball's shiny facade.
You can pin Mejia's desperate ploy as doomed to fail from the start, the work of a pitcher who had no regard for fair play or loyalty to the Mets organization. However, his choice of banned substances and position on the field suggest there are bigger matters to consider. Here are three things we learned from the first full-life ban Major League Baseball ever handed down for drug use.
1. Steroids remain the easy test target
Rumors of highly advanced "designer" PEDs have circulated for many years. We learned more about them when Alex Rodriguez and Ryan Braun received their lengthy suspensions from the MLB — neither of which came for positive drug tests. Instead, the cases against Braun and A-Rod were the result of dogged work by investigators who linked them to the South Florida Biogenesis clinic.
Mejia, busted thrice for old-school steroids, apparently never used exotic substances like the lozenges and creams Braun admitted to using during his own wild saga. In fact, Braun's one positive drug test became invalidated after his legal team proved the urine sample showing high testosterone levels was tainted. Steroids remain one of the easier substances to detect in a urine sample.
2. Pitchers should be among the usual suspects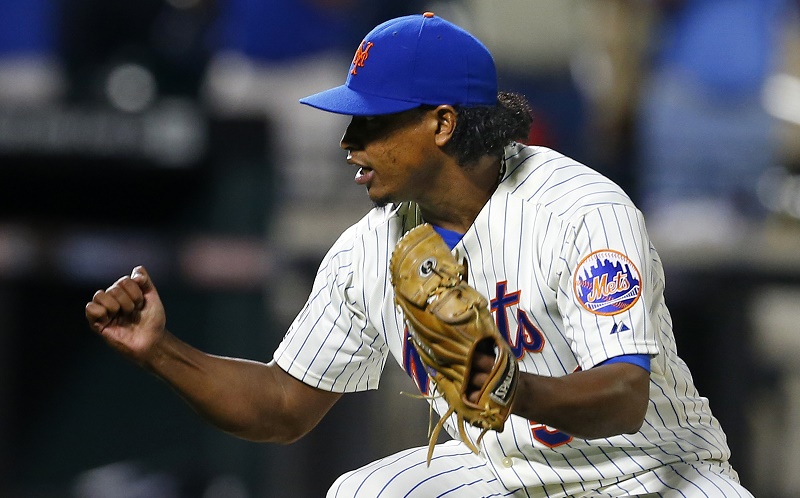 Whenever most fans think about players using PEDs, home-run hitters sporting huge muscles are usually the first who come to mind. Images of Mark McGwire slugging and Barry Bonds growing from head-to-toe are what marks a PED user to many — and with good reason. Yet the steady rash of pitchers testing positive for banned substances ought to impact this impression.
Since the start of 2015, eight of the nine players testing positive for PEDs (including two for amphetamines) were pitchers. It would be naive to think this trend is new. However, Roger Clemens is one of the few high-profile pitchers linked to these substances. As writers vote on the fate of Steroid Era hitters in the Hall of Fame, we suggest they consider how many pitchers on the mound were juiced in their own right. We often wonder what a "level playing field" looks like.
3. The risks of trusting PED users are sky-high
Despite Mejia's initial suspension at the start of the 2015 season and the ban that knocked him out for a full season upon his return, the reliever was at it again prior to his next shot, which would have come around August. His lifetime ban ends up hurting the Mets' chances for an affordable lockdown bullpen in the short and long terms. If Mejia could have returned to form by late 2016, he figured to be a lethal late-innings option.
The organization would also have had him next year under arbitration before Mejia could become a free agent. The value of these pieces is considerable for a frugal team like the Mets. For MLB teams trusting anyone with PED histories, the stories of Mejia, A-Rod, and Manny Ramirez serve as cautionary tales about the repeated deceptions such players practice. You never know when the next suspension is coming. Plan accordingly.
Connect with Eric on Twitter @EricSchaalNY
Statistics courtesy of Baseball-Reference.com.